Fungus Growers! Everybody loves em, so here I am to flex mine on you all.

On September first, I caught a pretty sizeable A. versicolor flight about 30 miles south of Tucson, AZ. I ended up collecting 95 queens total. Here's a video of the flight:


I did have a few deaths overnight, but I'm still left with right around 90 queens total. This journal will be following the most successful group, AKA the one I'm keeping for myself. I'll be selling all the rest.

After the flight, I placed groups of 5 or so queens into the setups I had made; just a deli cup with around 1cm of plaster of paris at the bottom. It works great for pretty much any fungus grower I know. Either way, I was delighted to see this group had multiple fungus pellets placed right on the wall of the container. Yes, the little brown dot is what a fungal pellet looks like at first.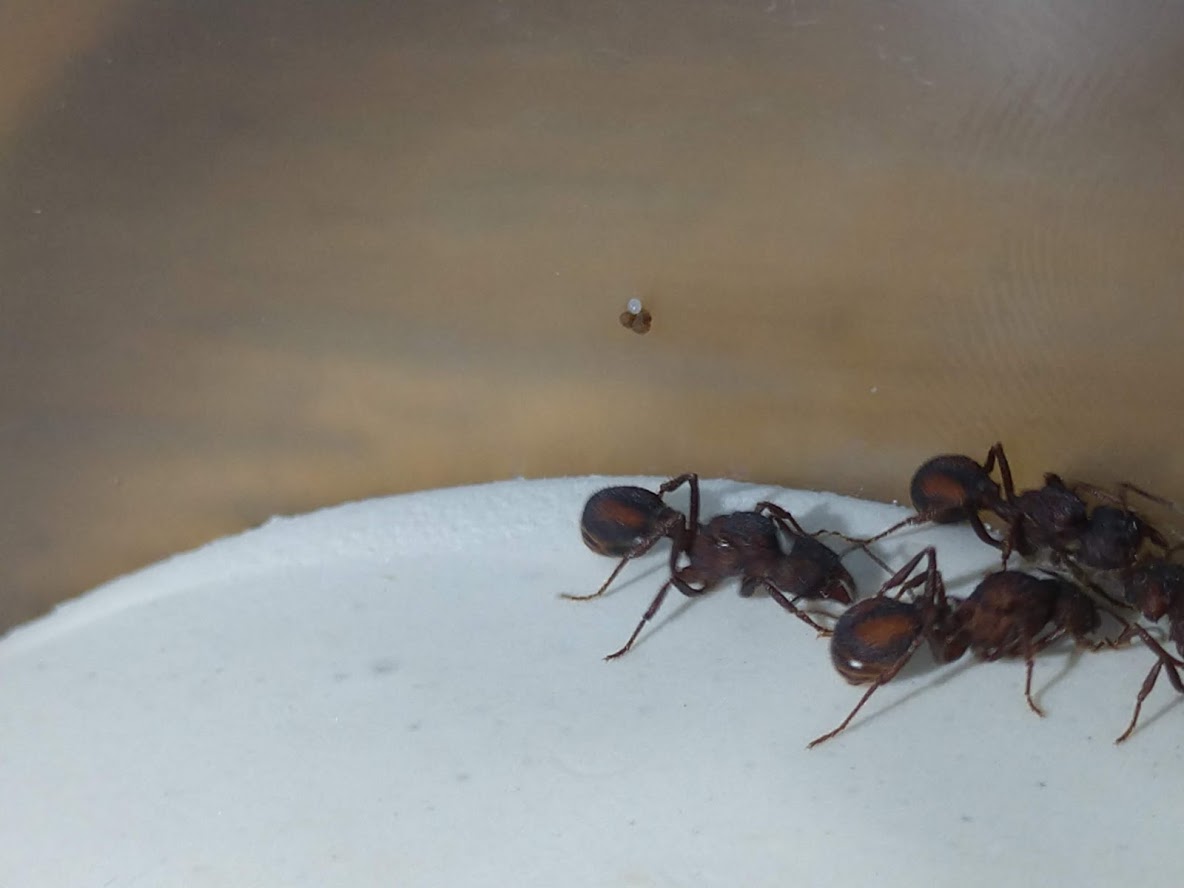 After offering some food, I checked back a few days later to see some pretty nice fungal growth. I was relieved to see that this group was doing well, as the majority of the others' fungus had failed. I will end up boosting the others once I get more fungus to offer.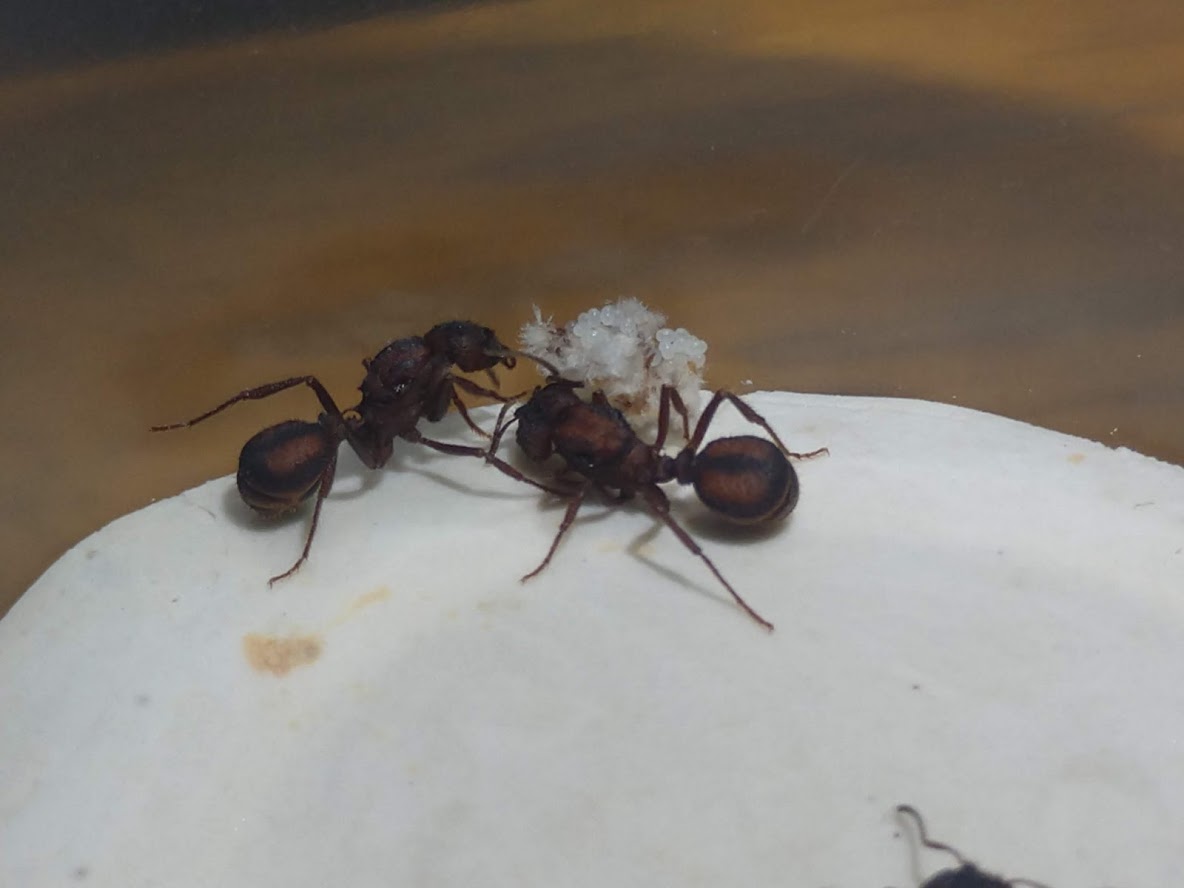 I decided to just keep offering food as long as the ants were taking it, and it definitely worked. This picture was taken two days after the last.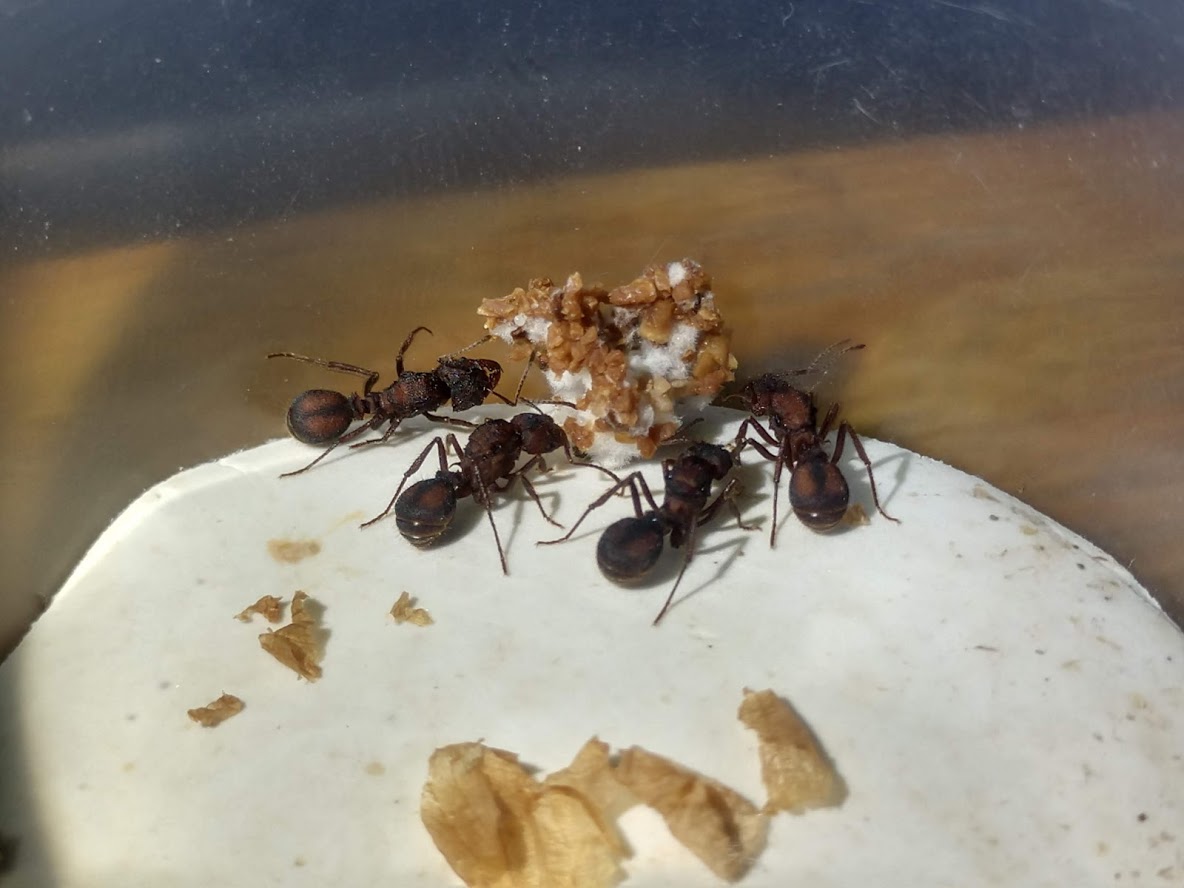 The brown material is dried flower petals, for those wondering. Acromyrmex versicolor tend to use flowers to feed their fungus quite a lot, arguably even more than they use leaves, so long as they get the chance.

A few days later, the fungus had gotten even larger still, and they'd even expanded to make a miniature second garden next to the first. I don't know what their intention with this was, but they definitely did it. I guess I'll just wait and see. With the fungus now being larger than the size of all 4 queens, I'm confident this group will do well. Confident enough to make a journal, at least.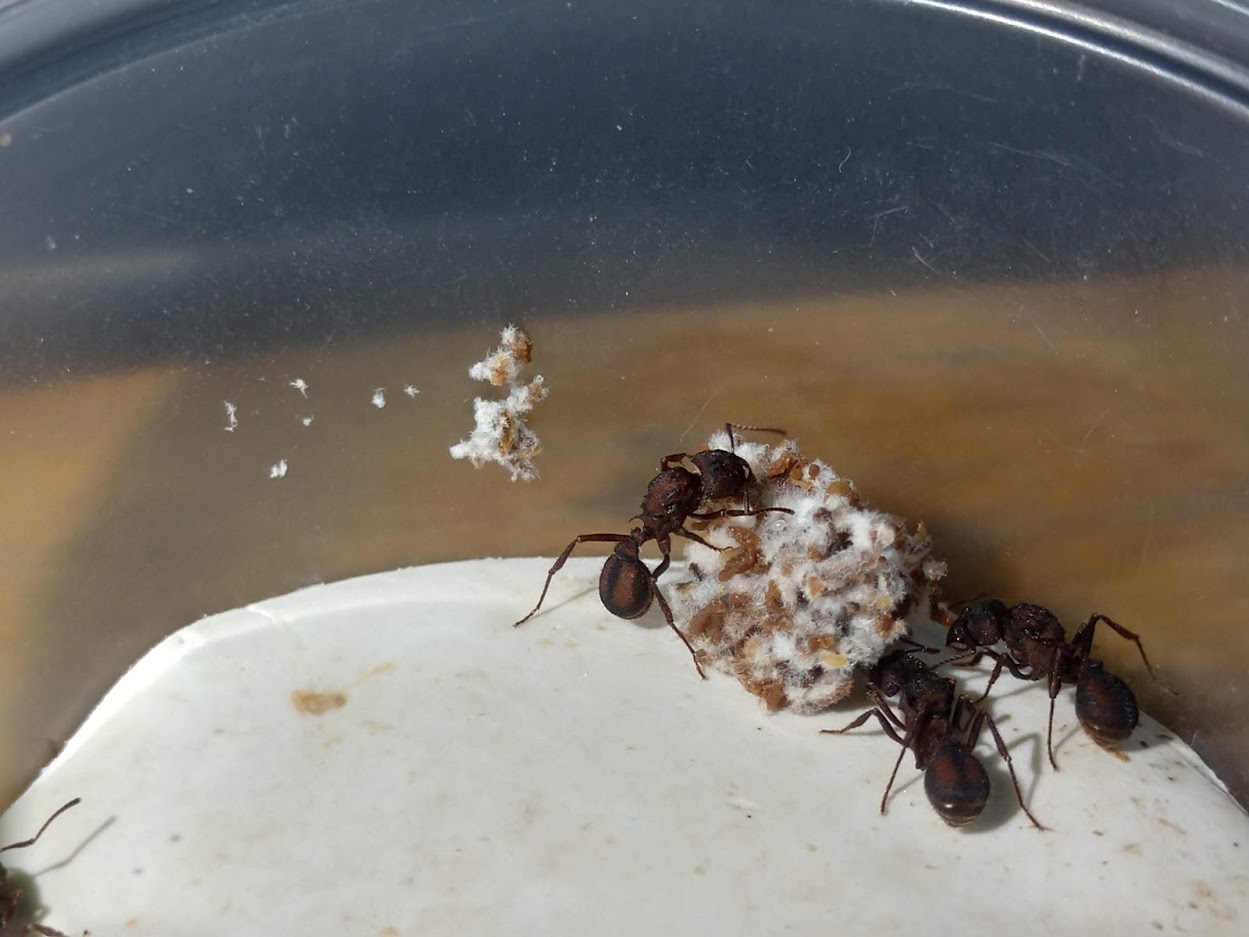 Edited by CheetoLord02, August 16 2021 - 2:58 PM.