Mmm, metallic sweat bees are always so pretty. Cuckoo wasp and related wasps as well as orchid bees are lovely too.

I need to get a photo of the metallic blue cuckoo wasps I see here.
Wasps you say! I shot these over the past few days but didn't post them because they weren't bees. Now that you've mentioned wasps, a Great Golden Digger Wasp (Sphex ichneumoneus) on Porcelainberry (I think) and in flight.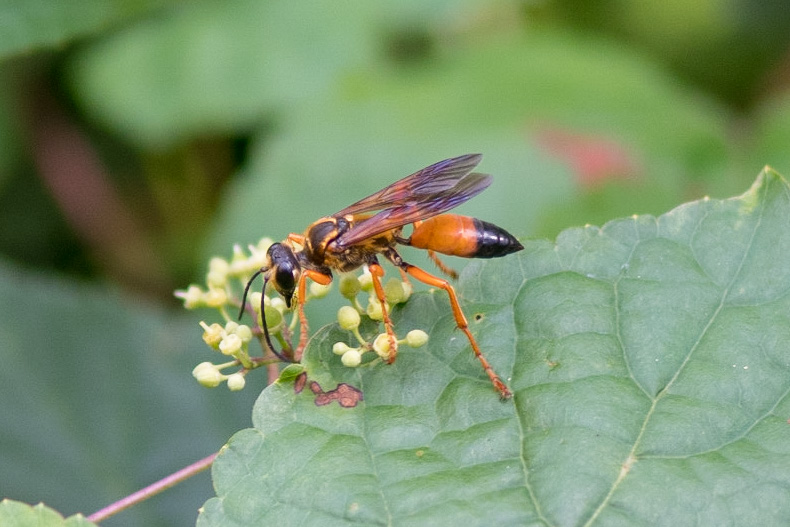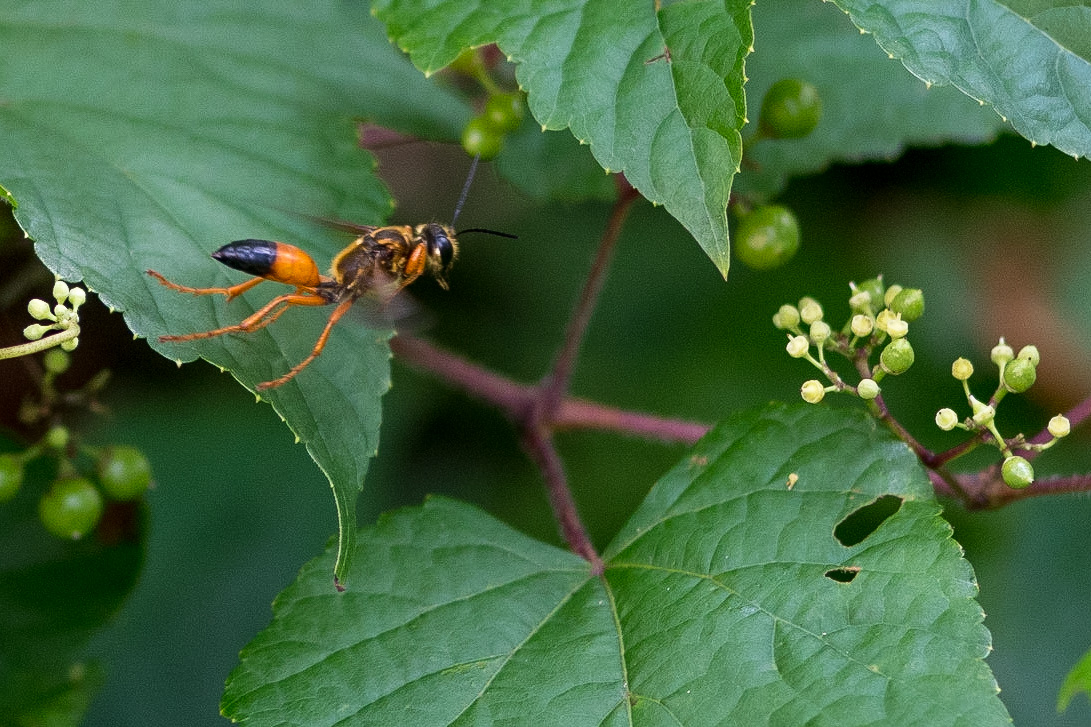 A Four-toothed Mason Wasp

(Monobia quadridens). I was struck by their size and the wing color.