Beginning 3-2-2020

At the end of last anting season, I found myself with a surplus of Crematogaster cerasi queens. I also found a fellow member of this forum (and long-time ant-keeper), rowerbutt, who was selling some Formica argentea queens [edit: these are F. subsericea ]. I proposed to trade him two Crematogaster queens for one of his Formica queens. After agreeing to the deal, he brought the queen to me in early October in a glass test tube with a bit of sand in it for substrate. According to him, the two queens were found in Long Branch Nature Center, which is a heavily wooded park that runs along a stream bank in Arlington County, VA.

The queen had already laid a few eggs, but she ate them before she was delivered to me. As a result, I chose to hibernate her and hope for the best come spring. She was in a mini-fridge in the mid 40s until about three weeks ago, and is now being heated in a plastic shoe box along with several other new queens. Her egg pile is growing, which is why I'm optimistic enough to start up this journal. That said, she is far jumpier than any other queen I've founded, so I'm keeping disturbances to an absolute minimum.

I'll be naming her Yrse, after one of the few female characters in Beowulf. Prayers ascend for her success!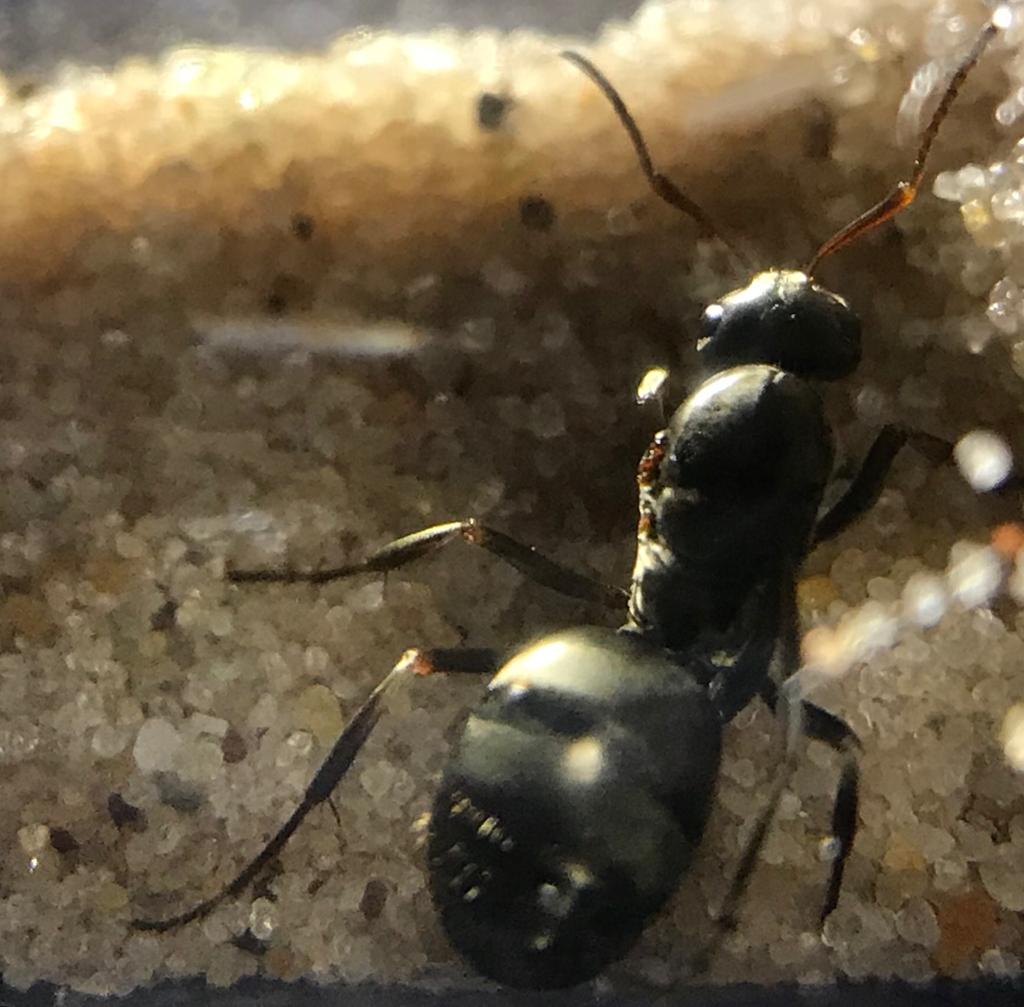 Edited by ANTdrew, March 4 2021 - 9:01 AM.