Hello! The Tapinoma sessile colonies I collected back in July are doing well: http://www.formicult...pinoma-sessile/
I've been tending to them every other day with a few drops of Sunburst Ant Nectar (with the odd piece of fruit to change it up) and a mixture of fruit flies, mealworms and crickets for protein. The two test tube setups I did housed three queens initially, two in the most populous test tube but they killed one of the queens and the other test tube started with one queen only but I added two workers after a couple weeks because she needed the help. However, both colonies have been doing well, I've been heating them for a couple hours when I feed them with a reptile cable and am planning on not putting these ladies into diapause for now, unless they start to slow down but they've been chugging along.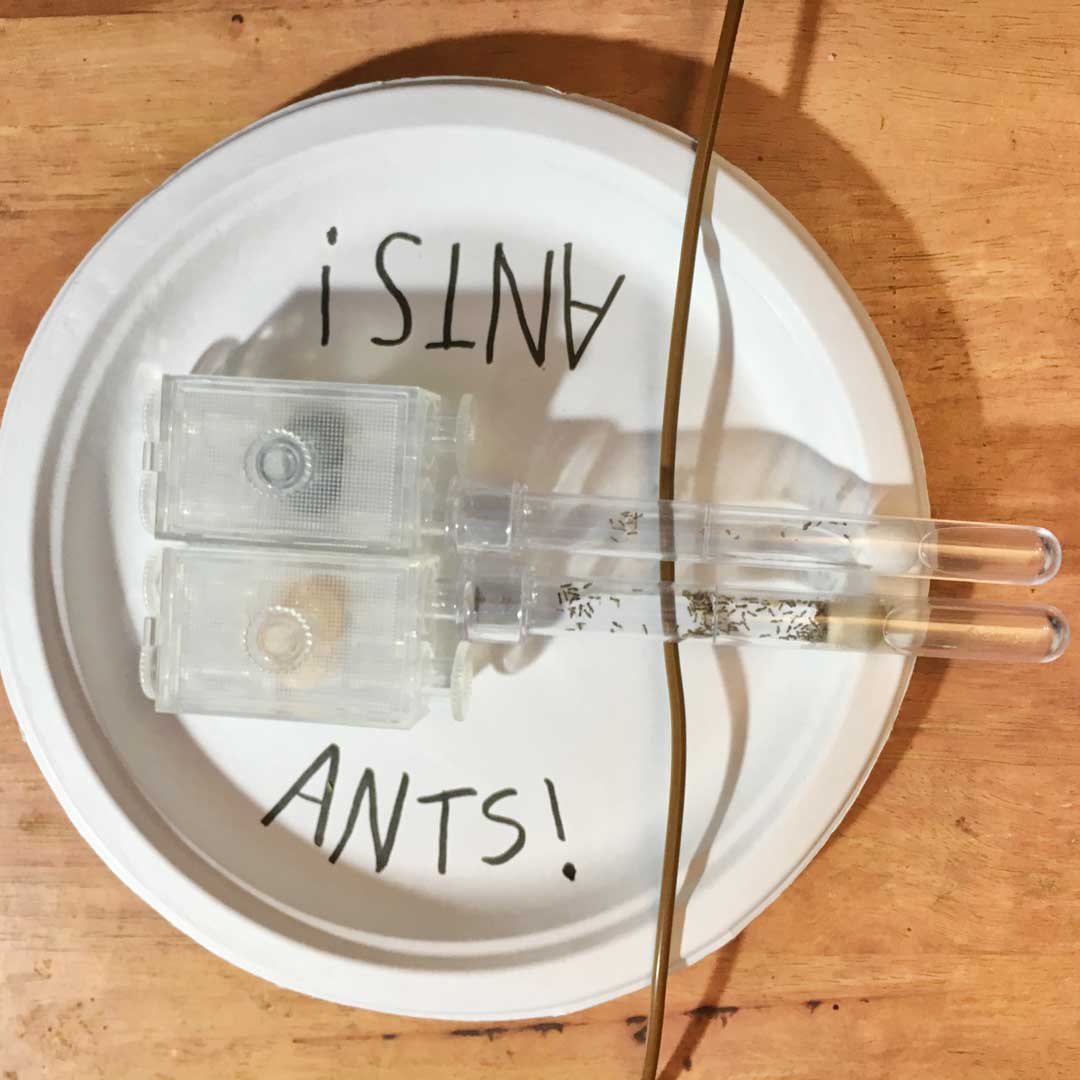 The plate warns my significant other that my ladies are out

Also, it helps with keeping the heating cable loose and allows lots of air around the test tube so I don't cook them.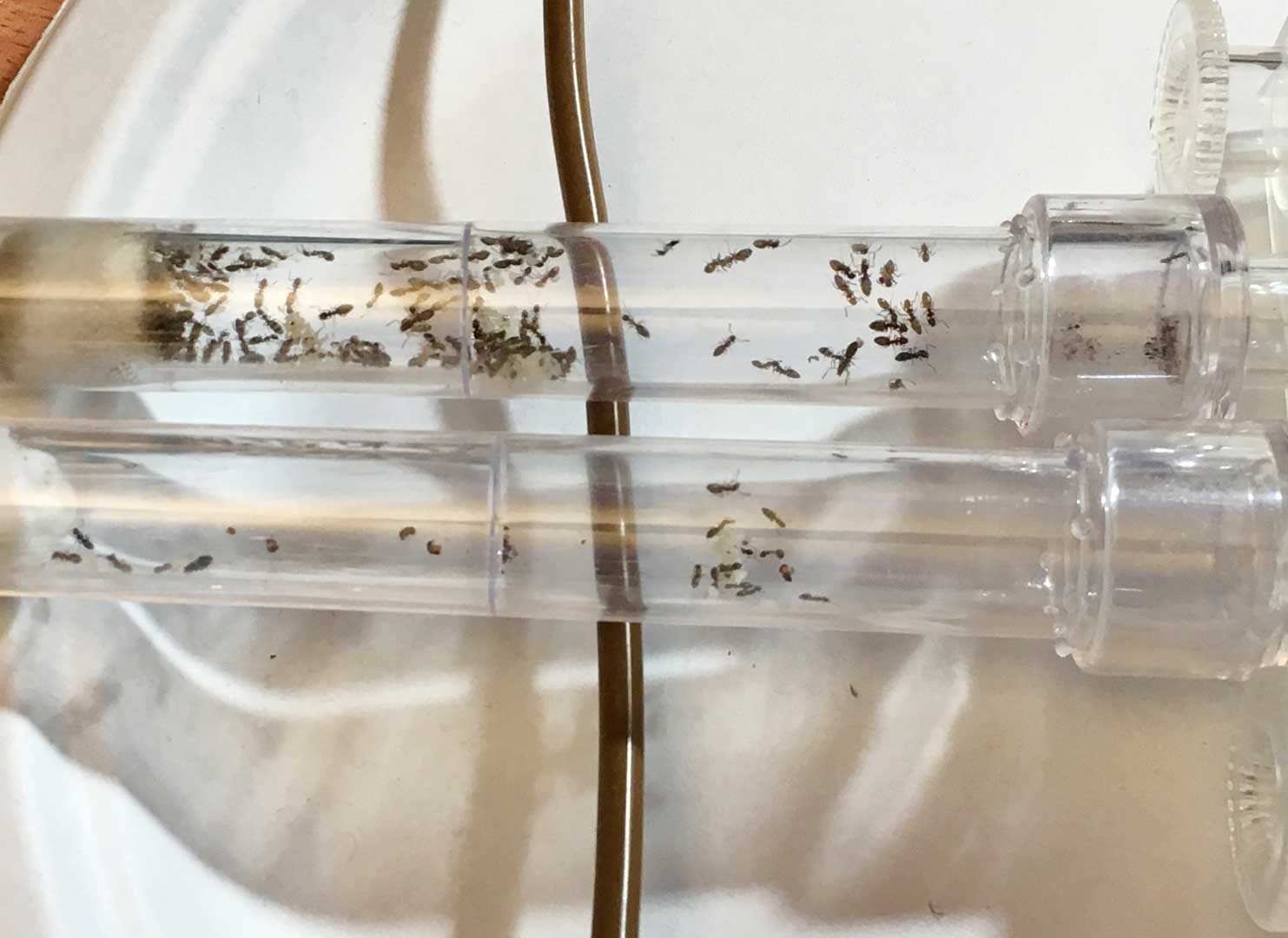 Here you can see the population difference between the two colonies after feeding them some flightless fruit flies with a funnel into the test tube portal. I thought I'd compare a colony started with two queens (but they killed one), brood and a couple dozen workers to one with just a queen but I didn't like how she acted so added two workers. Both colonies are feeding well. I intend to also compare different style formicaria for them, if I decide to keep them further, with one having substrate/soil and the other will have little to no substrate.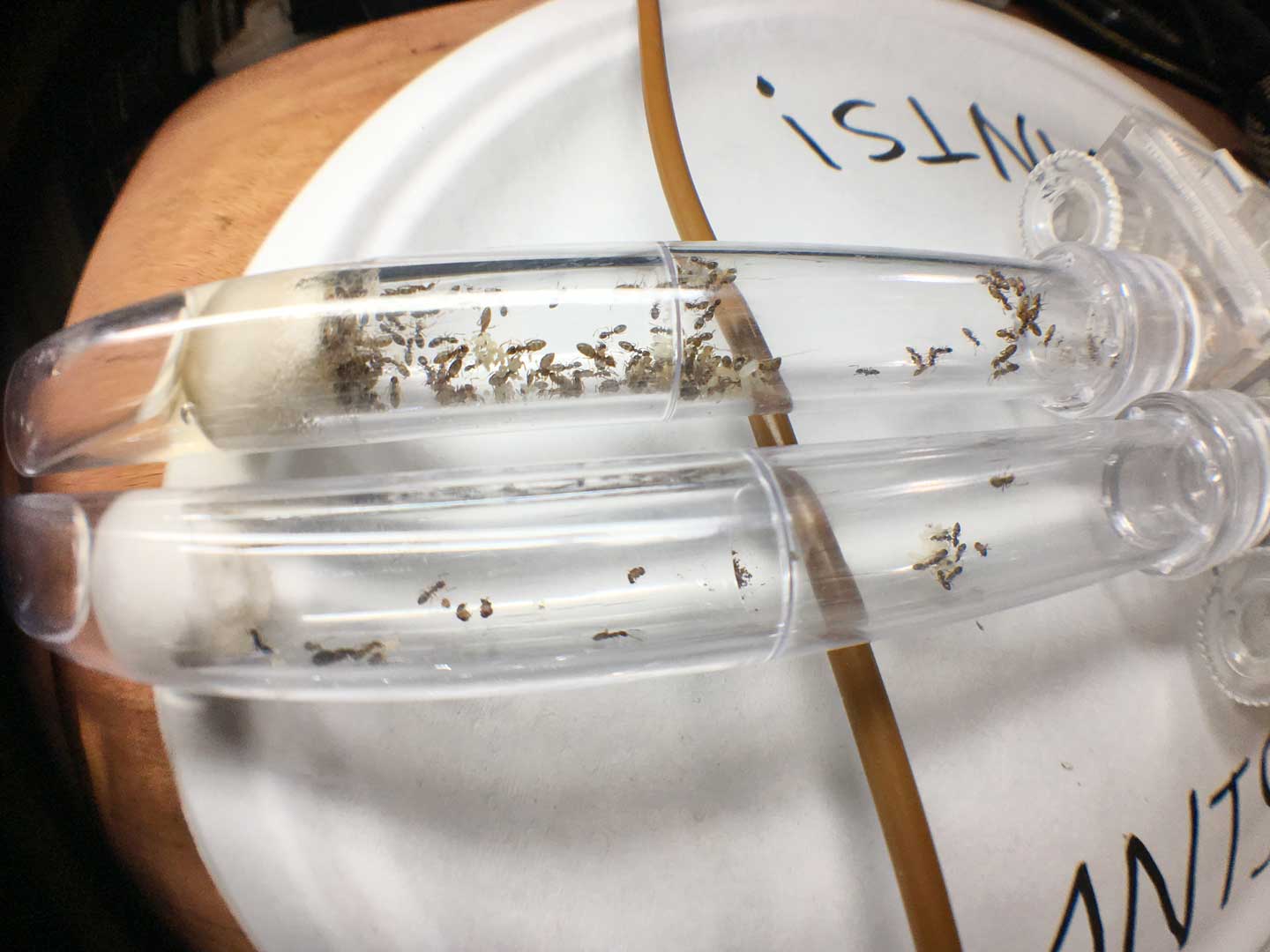 I was afraid of keeping small ants because of how much I read about them escaping, but I've been housing them in Ants Canada gear and have no escapes so far. When I feed them by taking off the lid of the test tube portal, sometimes one gets loose but I plan for it by setting them on a large white foam board and have a small paintbrush on hand to pick them up because the wide white board makes it easy to spot an ant. Here are some close up of the ladies.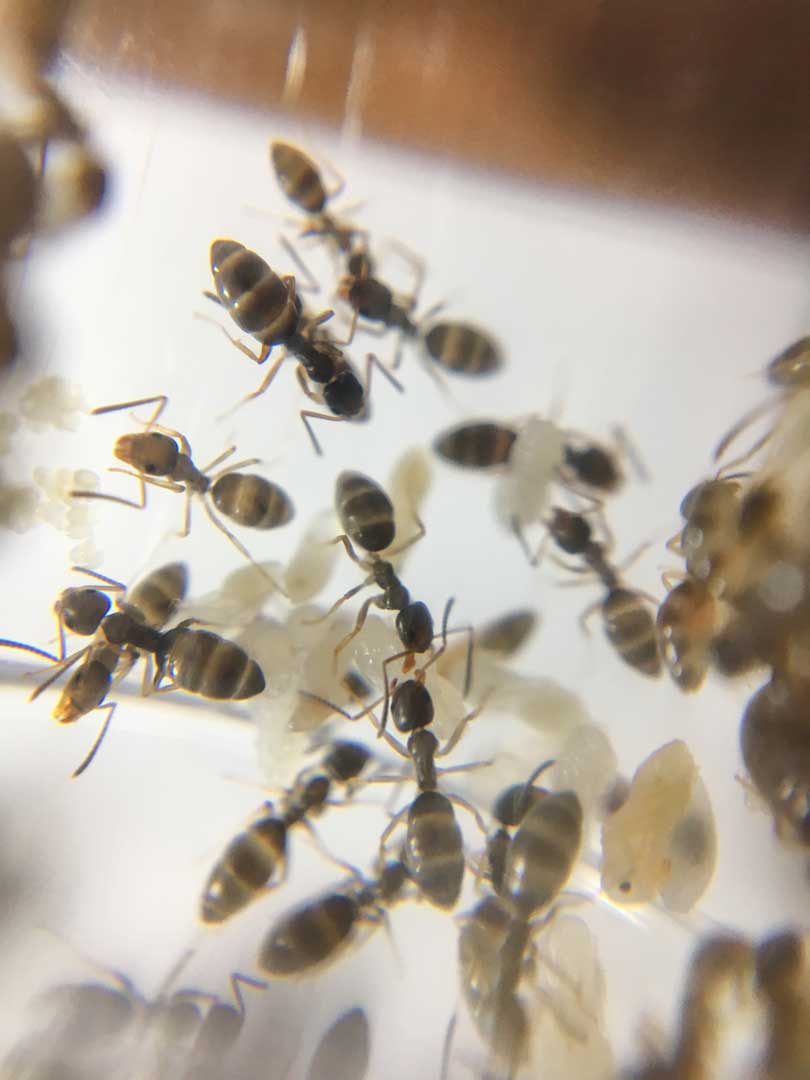 I've enjoyed observing them though, different than watching my Camponotus for sure. I like the subtleties in their colors, I assumed they were just black but they're warm toned. Also fun to see pupae without cocoons, I observed a callow worker eclosing which was a highlight this year. It was heartwarming watching the numerous sisters lick and revive the new worker as she got more limber. I didn't get pictures because I like observing them without worrying about documenting everything. I actually got into antkeeping to step away from social media and posting stuff on the internet. So I don't want to turn my antkeeping into something I need to document and share, I'd rather live and observe them and maybe write something up once in awhile, but I do like reading people's journals and formiculture in general, I just don't want to get sucked into internet sharing. I started writing about my Camponotus pennsylvanicus colony but I'll need time before I share that journey, they're doing really well.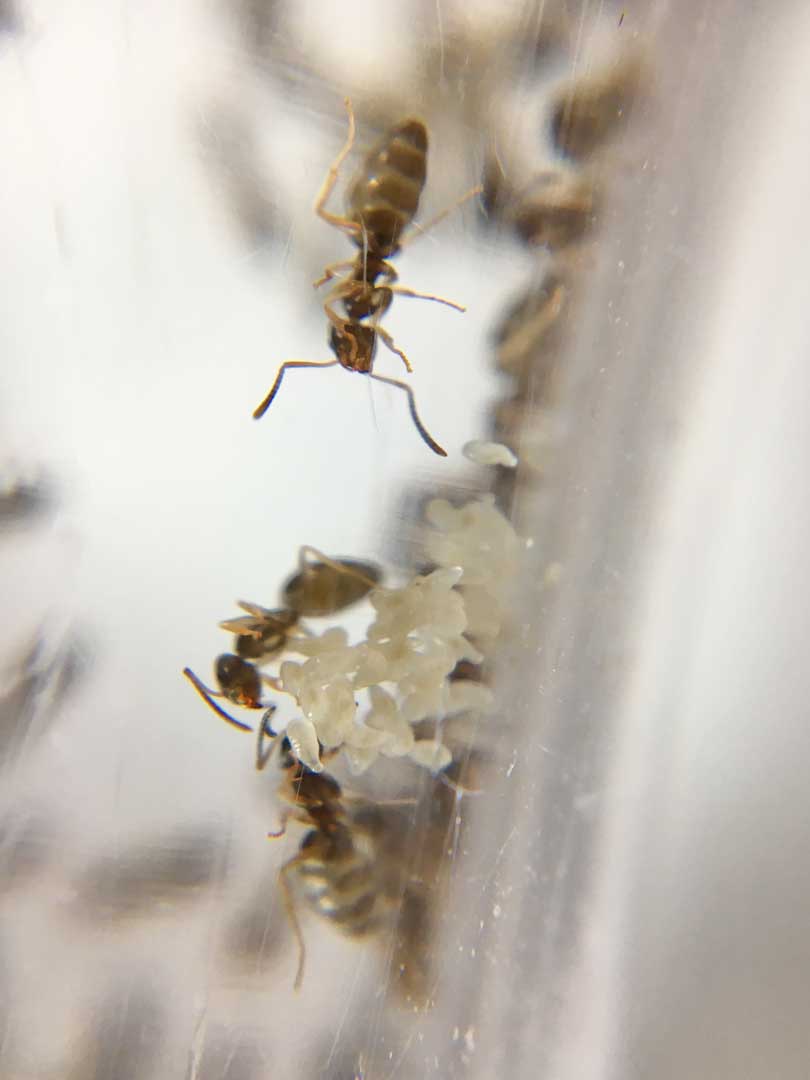 Look at this poor fruit fly, a meal for the larvae.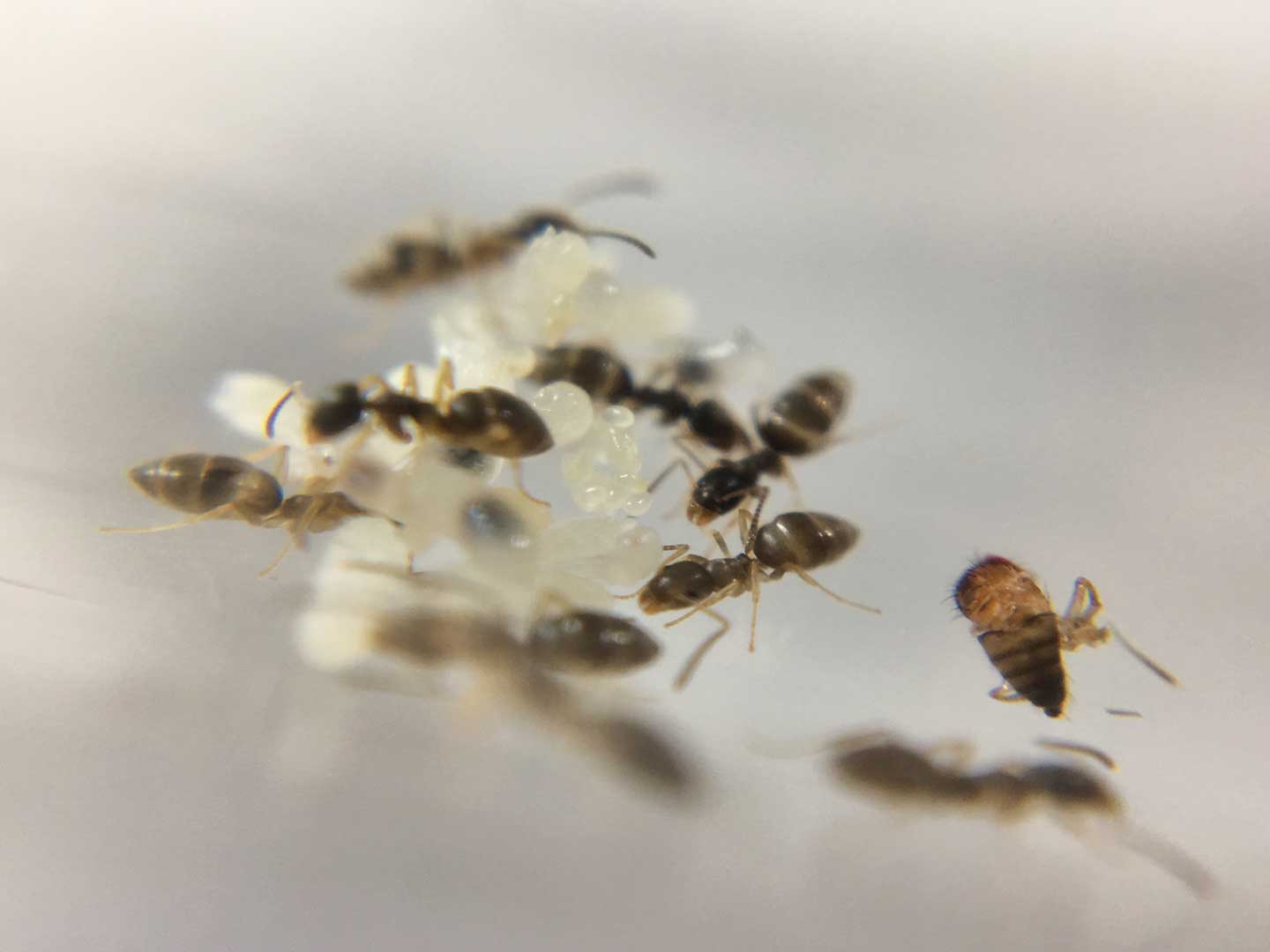 I didn't want to bother the colonies too much with the macro shooting, but here's a blurry pic of a queen.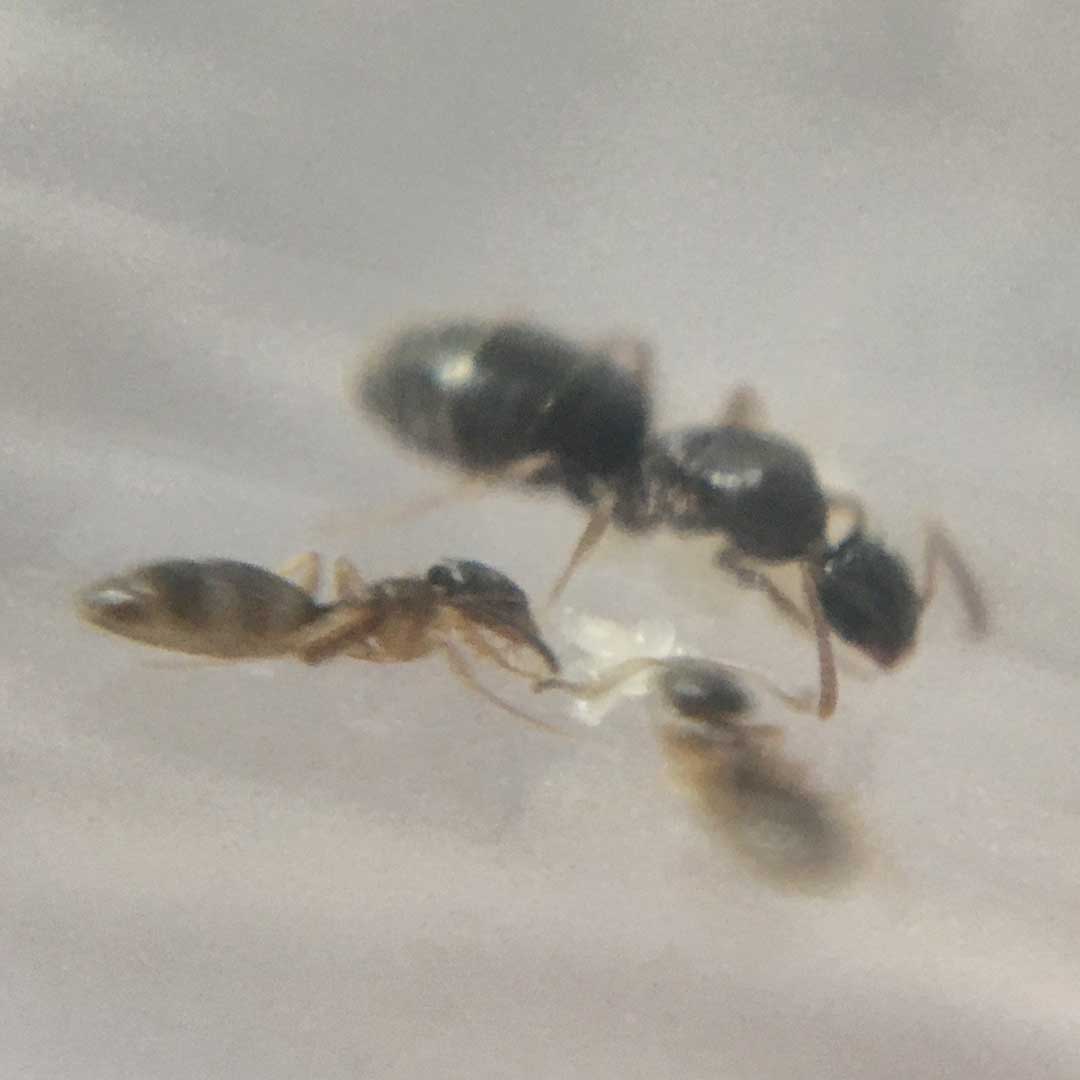 So now I'm building the first colony an outworld because they're starting to outgrow their test tube soon and they'll need the space, which I got a small Ants Canada Hybrid Mini nest for them. I plan on using a lidded arena, I'll be making one out of an OXO Pop container because I like the airtight lip on the lid. I'll be breaking the air tightness for ventilation of course, but I thought the lip on the lid would help as one of the barriers for these tiny ants. I'll be using fluon on the walls and maybe some olive oil underneath the lid but I'm still debating what other barriers to use.
Now here's where I'm looking into pipe screens to use as ventilation. I've tested out a test tube with some fruit flies and a drop of water blocked with a pipe screen that the ants never got to. I don't know if they even tried to get into that test tube but it seems to be an effective screen barrier. I plan on drilling 1/2 inch holes which I'll cover up with two pipe screens, one glued on the inside and another glued on the outside, for the several ventilation holes of the arena. The pipe screens work fine with my Camponotus pennsylvanicus colony, which I hope to journal about soon. Here's some pics of the 3/4 inch pipe screen with a smaller dead worker, to get a sense of the size.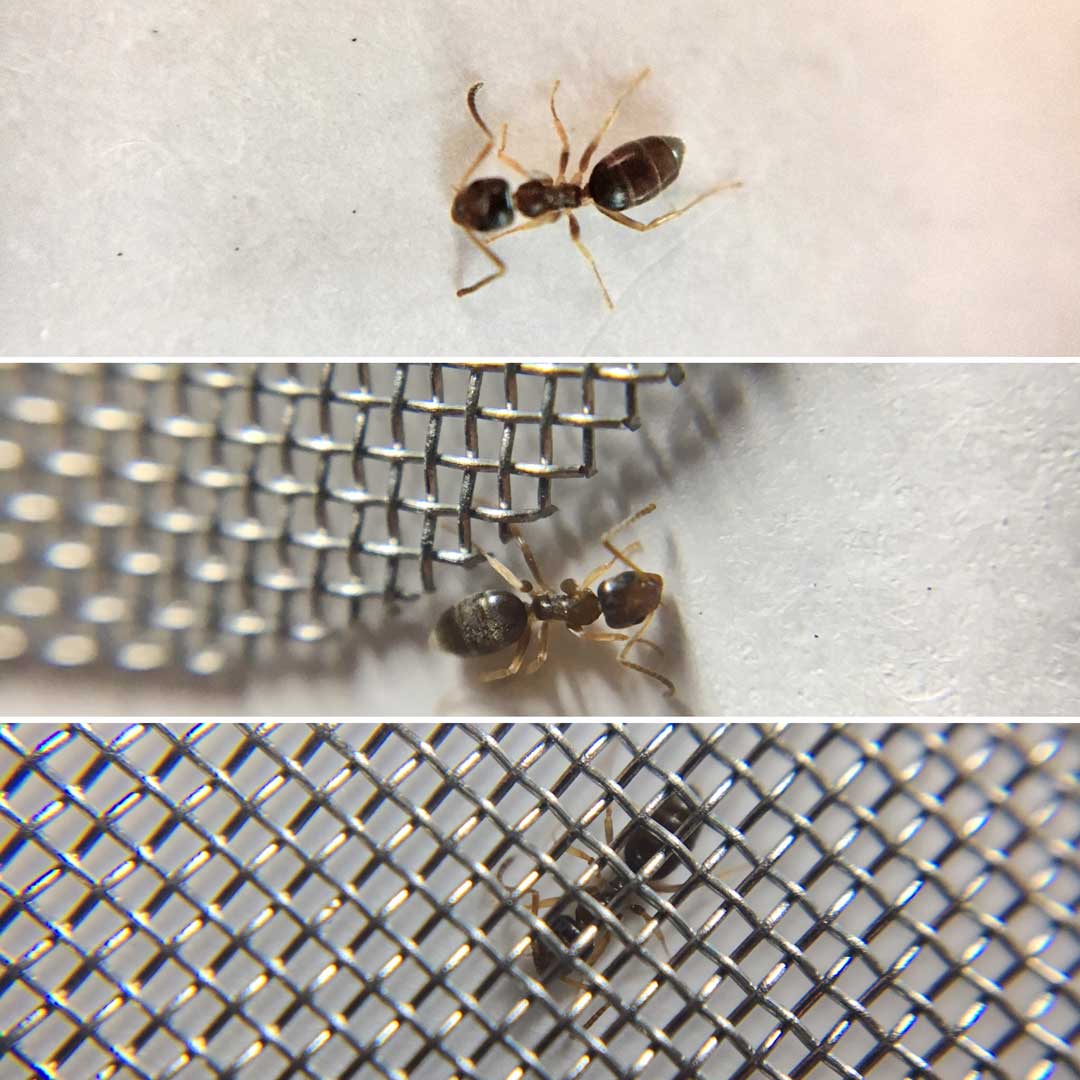 I have different finer mesh, but I need proper ventilation for these smelly ants. I can't imagine startling a larger colony, I've read they're chemical defensive compounds can be strong! So I'll see how this outworld build goes and I'll update with pics as I progress. I thought I'd share about the pipe screens, they're a good size for ventilation. What do ya'll think? Has anyone else used these screens?
I got the 200 count, because I know I'll be making more outworlds and nests for my growing colonies: https://www.amazon.c...70512297&sr=8-2
Edited by Boog, October 7 2019 - 9:52 PM.