Welcome!
I've had the idea of starting up a journal for some time now to chronicle the interactions between ants and native plants in my habitat garden. It is still pretty cool for much ant activity, but many plants will start blooming very soon, and insect activity will kick into high gear. I hope to show how native plants can benefit native ants and vice versa. This connection is very well known when it comes to butterflies, but I think more people in the ant-world need to realize the vital role native plants play in all eco-systems.
There are plenty of other cool insect visitors in my garden, so I'll share updates on them as well.
Here is a nice corner of my yard in full bloom last fall with Aster novae-angliae, Aster ericoides, Solidago rugosa, and Yucca filomentosa. Some Rudbeckia laciniata is in the very back.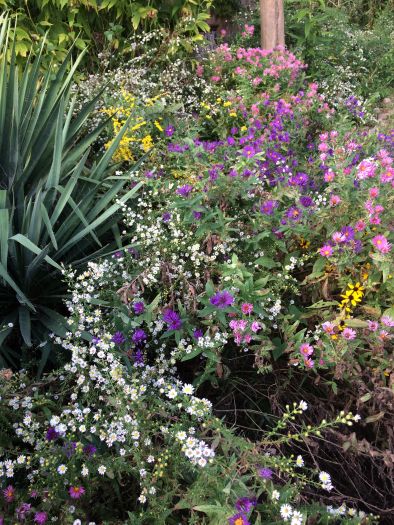 Edited by ANTdrew, March 2 2021 - 6:54 AM.