So, I decided to try my hand at making Tar Heel Ants formicaria, as they are very simple to make and don't require much. The two I had tried my hand at were the Atom and Mini Hearth, of course finding my own methods to making them and also modifying them.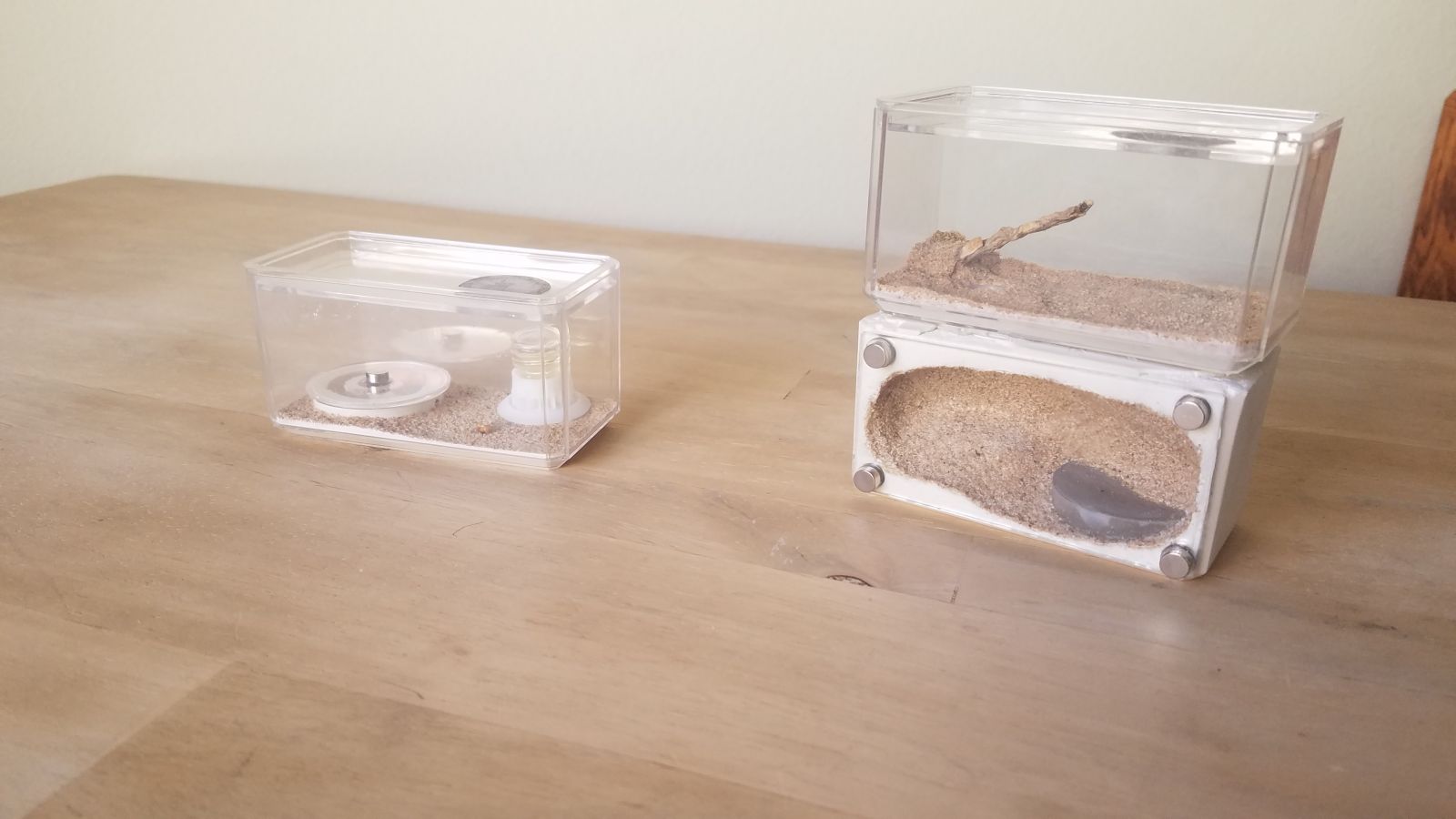 The first one I'll show off is my version of the Atom nests Mack sells. I call mine the Quark (science jokes), as the nest part is smaller than his, as I would only build these for tiny species. I am currently keeping Solenopsis xyloni in this one and they're doing well.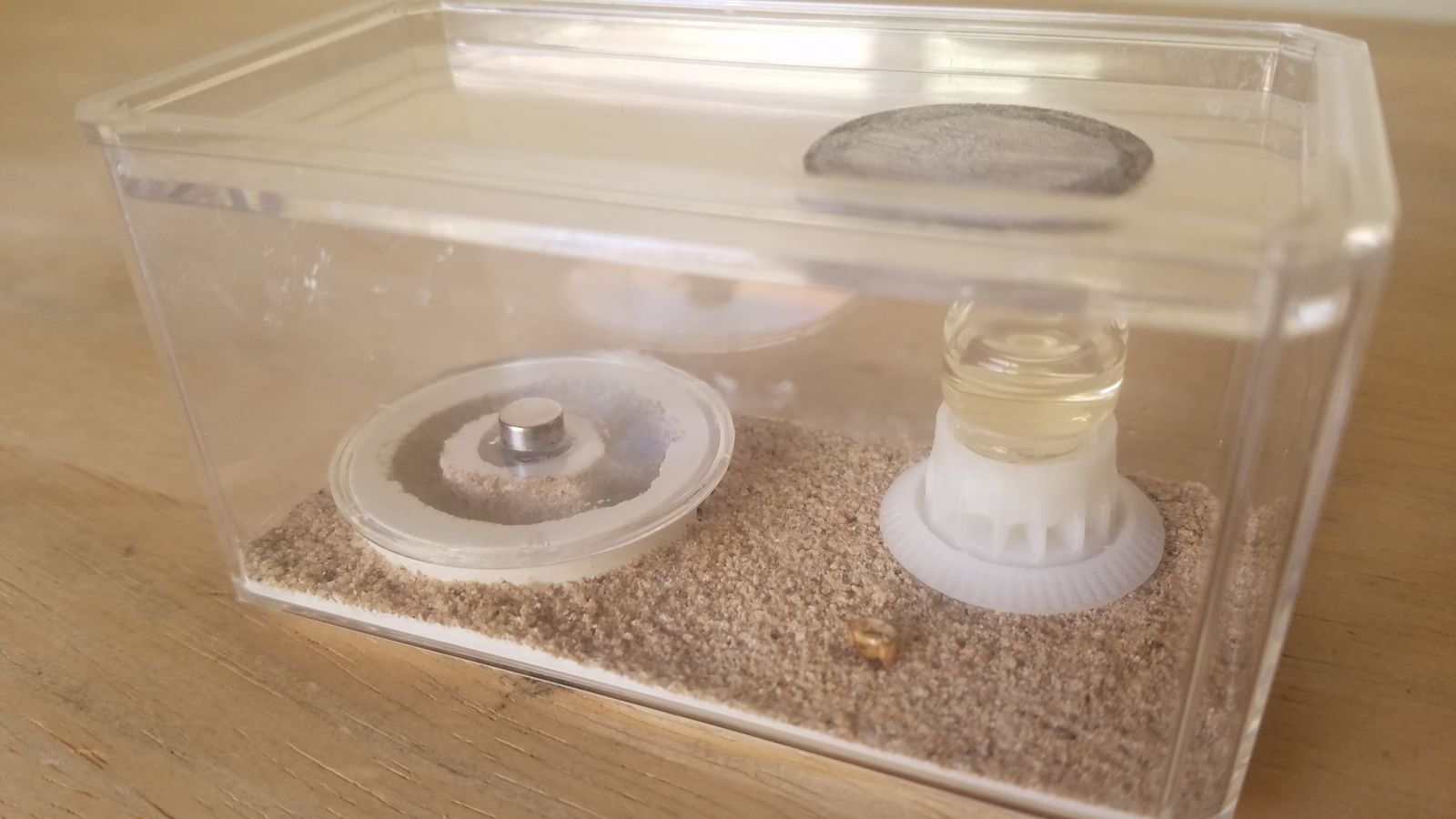 This is where I water the nest. Using a hypodermic needle, I just put it in through the hole and there is a little pool it sits in until it disperses through the hydrostone. The magnet keeps the lid in place.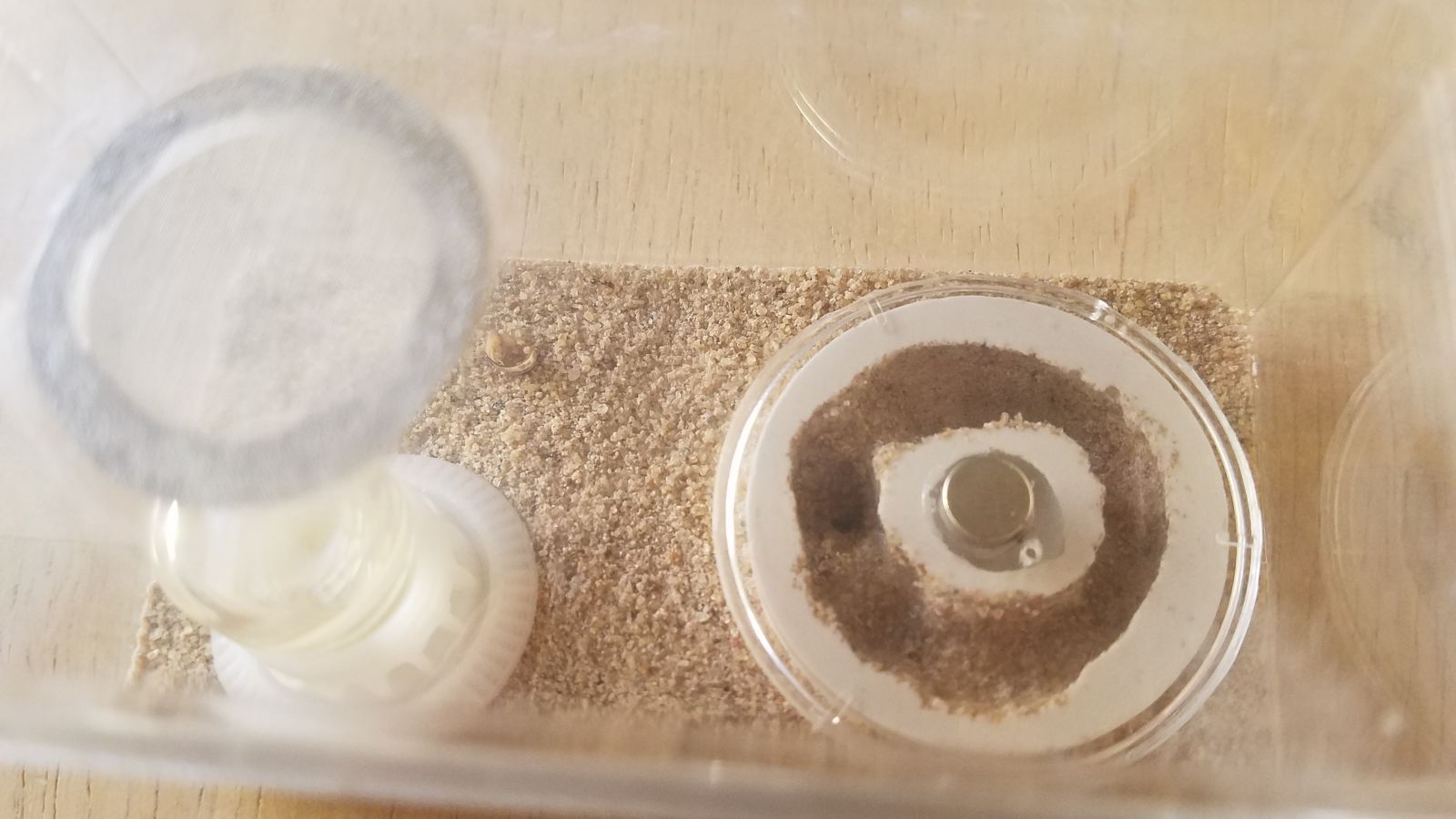 Here is my version of the Mini Hearth. Only a single hole is drilled into the chamber and it leads to the outworld above. Magnets hold the glass in place.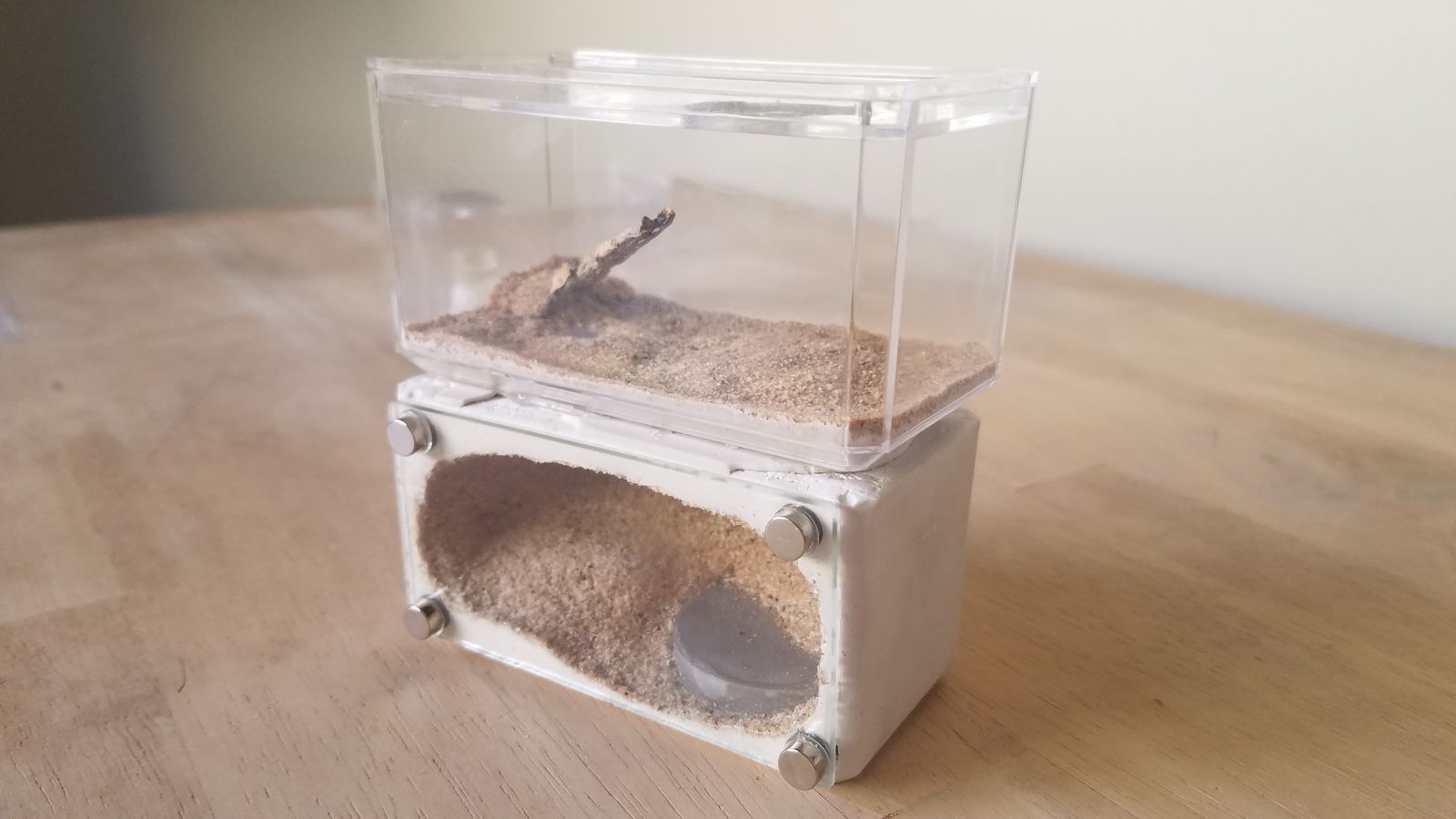 This is how I would put water into the water pool inside, just a hole drilled into the back, silicone some tubing in place, and use a hypodermic needle. The silicone creates a self-sealing barrier so you don't need to worry about water leakage.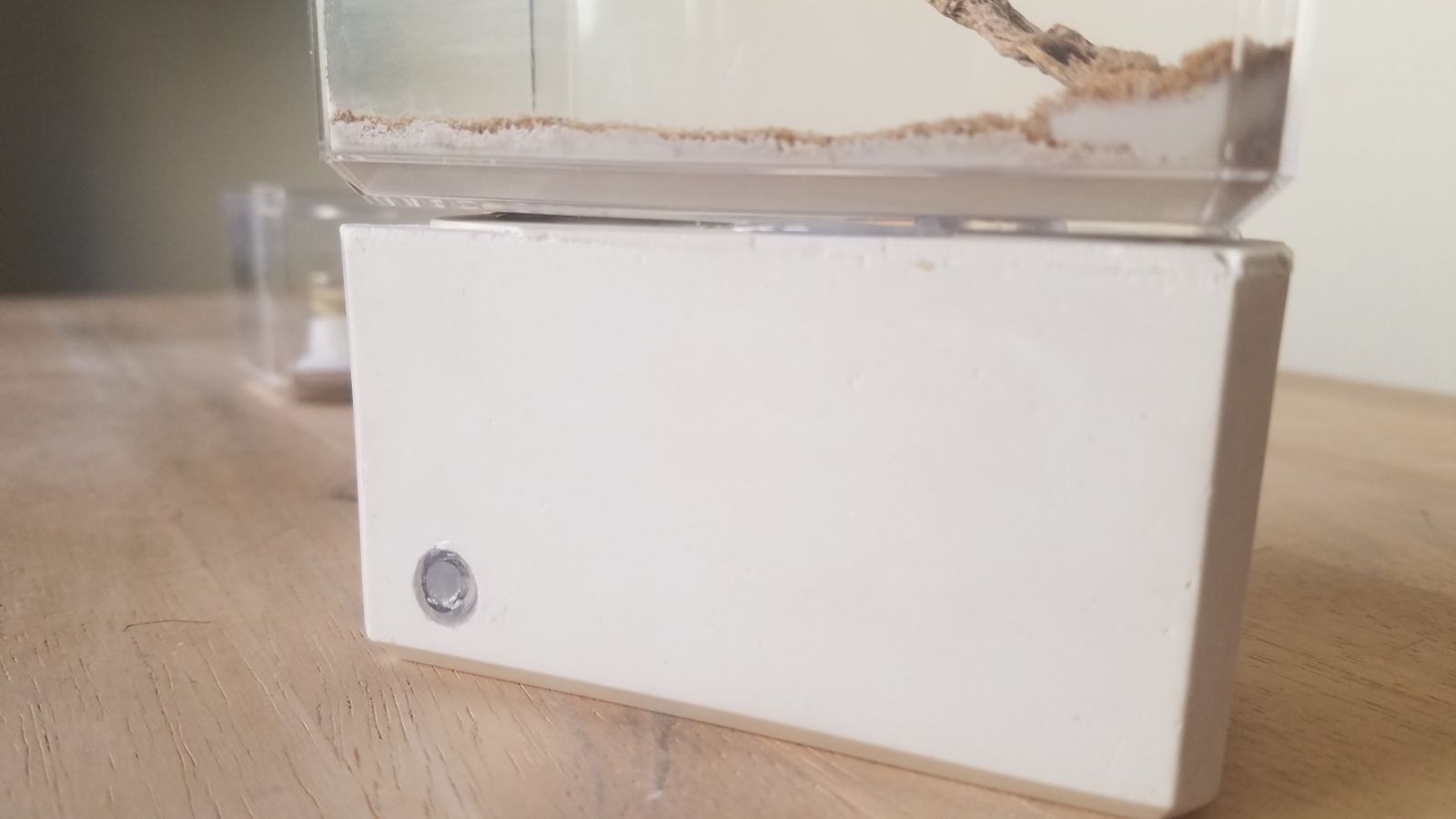 If anyone wants tutorials or a list of supplies, I might post about it.
May or may not sell my versions of these, I could always use the money for college, haha. I have other formicariums planned, so those will be fun to make.