I am certain that this queen is either Lasius umbratus or Lasius claviger, but I need help to determine which one.
1. Location of collection: School garden/playground
2. Date of collection: Mid—Late October
3. Habitat of collection: City
4. Length: 6—7mm

5. Coloration, hue, pattern, and texture: Head, thorax, and gaster are smooth and a shiny brown. The gaster is a slightly darker shade. Mandibles, legs, and antennae are a lighter orange color. Her whole body is covered in erect hairs.

6. Distinguishing characteristics: Very noticeable antennal clubs. Head is curved where it meets the pronotum. Top of the thorax is completely flat and slopes slightly towards the petiole. Very shiny. Large mandibles.
7. Anything else distinctive: None.

8. Nest description: None.
9. Nuptial flight time and date: None.

10. Post the clearest pictures possible: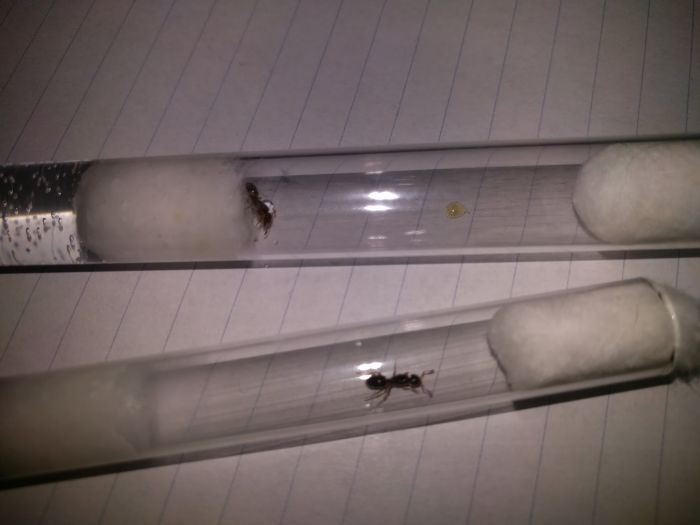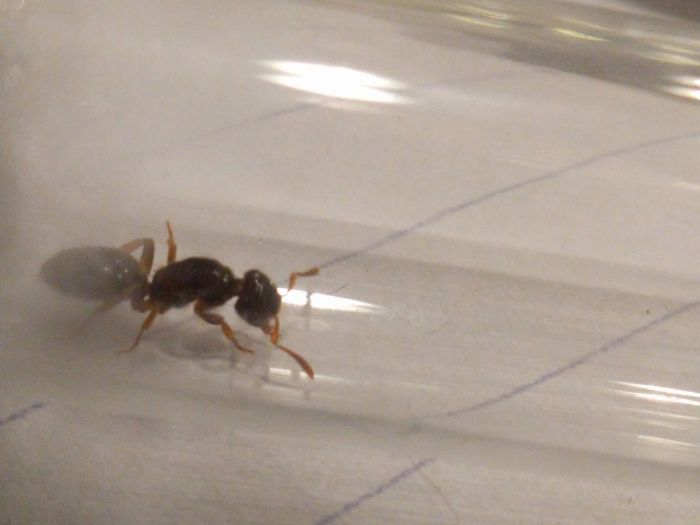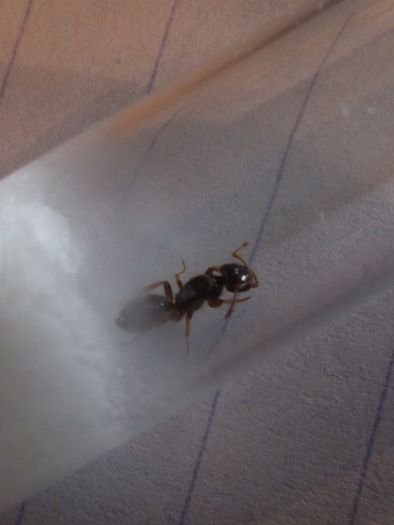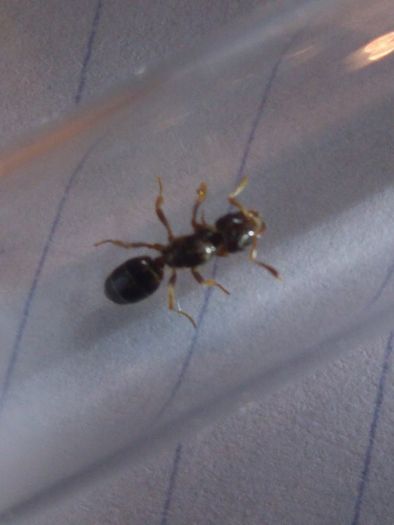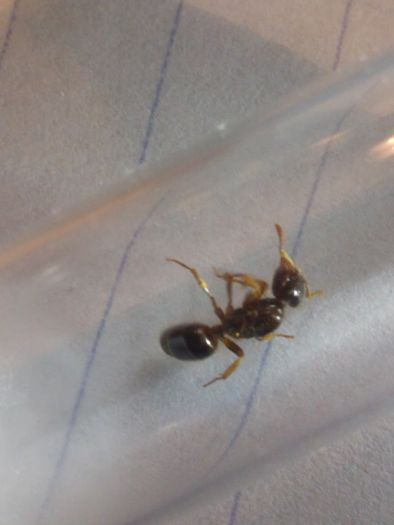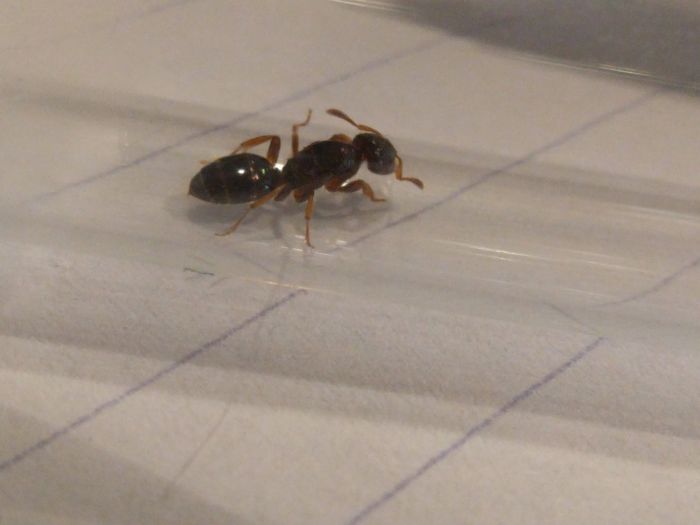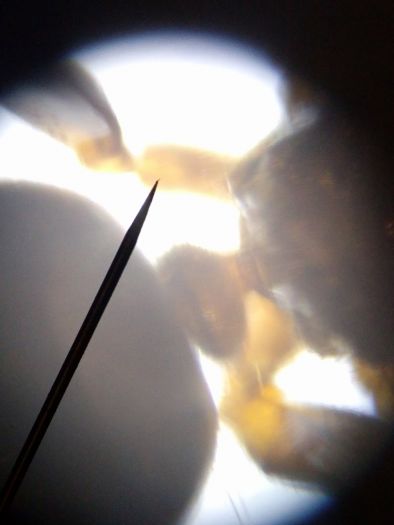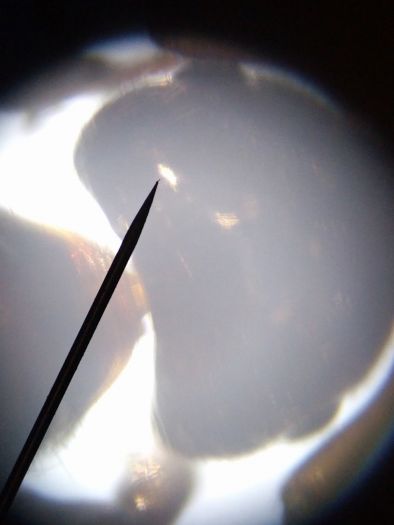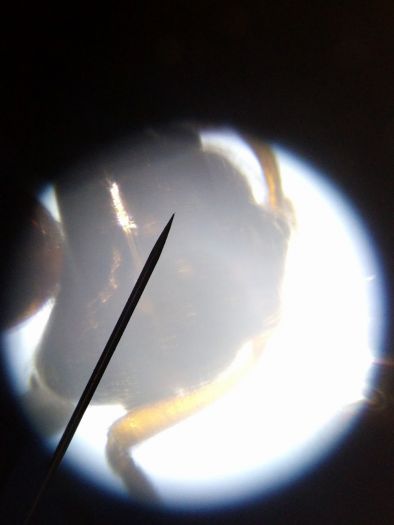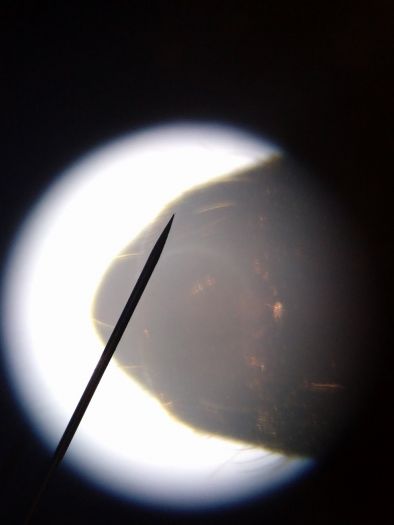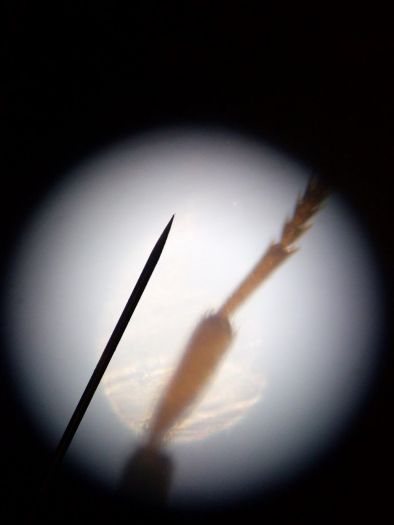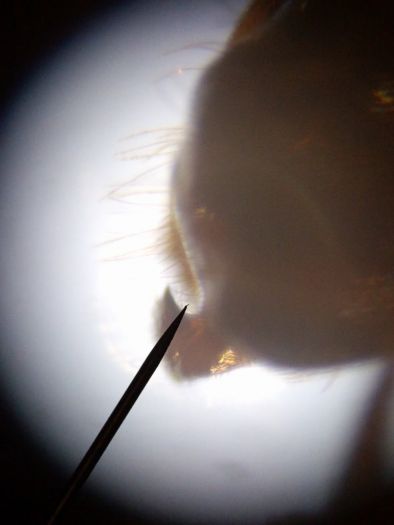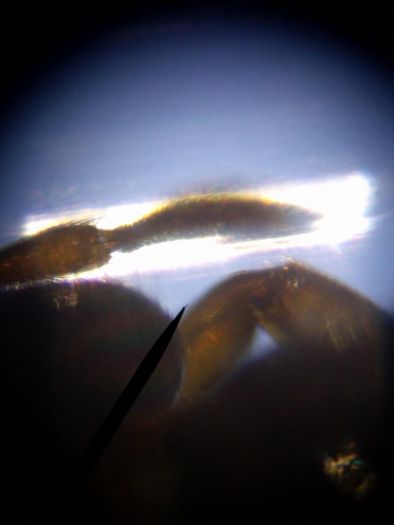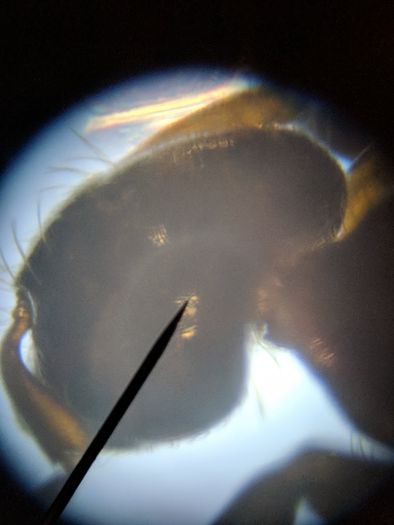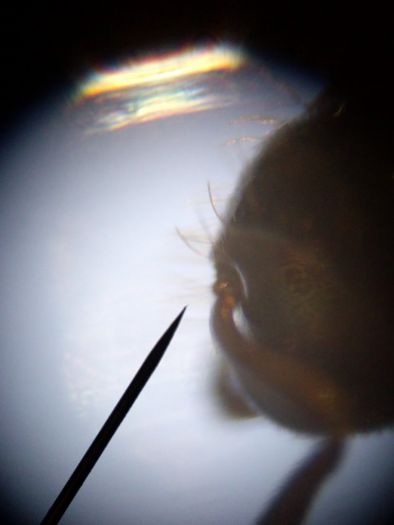 Edited by Mettcollsuss, January 21 2018 - 6:01 PM.