I caught this queen at a summer camp I go to each year. There happened to be a massive flight on Beach Day (the mother colony for this queen was at the beach) which was where I caught her.
This is also what makes IDing this colony difficult. I'm 70% sure this is F. subsericea, but there's also a good chance that they could be F. argentea. The only visual difference between the two is that F. argentea is shinier than F. subsericea. The habitat doesn't help, either. Formica argentea's habitat is described as nesting in sandy soils to sand, while Formica subsericea is described as often nesting in "Open deciduous forests [...] and pine barrens".
This queen's mother colony was living in the sand, but it was a VERY small beach ( about 10 meters long and 3 meters wide) and was surrounded by an oak/pine forest. So if anyone could help me with a 100% ID, that would be great.
Anyways, I got the queen into a test tube setup with a small bit of sand. She laid eggs within a few days. The egg and larval stages went by fast, together lasting maybe one and a half weeks. However, when the larvae pupated, the pupal stage lasted about 2 months. The queen only laid one batch of eggs. As these grew, she didn't lay any more eggs. I assumed she was waiting until workers eclosed to take care of the next batch. After the workers eclosed, I counted, and there were five. But the queen didn't lay new eggs. Several months passed, and no new eggs. Then a couple weeks ago, I got a heating cable. Just a couple days ago, I looked into the test tube and noticed a large pile of 15-20 eggs.
Yesterday, I moved them into a small AntsAustralia Acrylic Nest with an AntsRussia outworld. The visibility is MUCH better, and they seem to love it. They REALLY love the heat, too.
Here are some photos of them in the new setup from yesterday.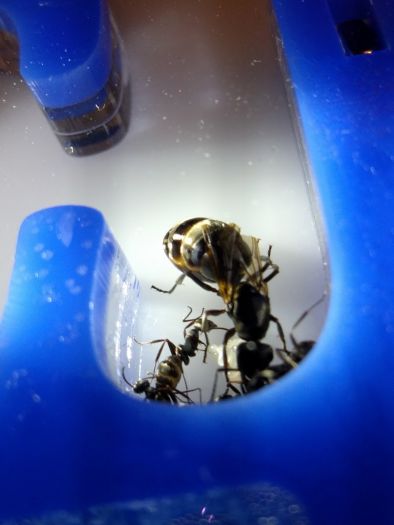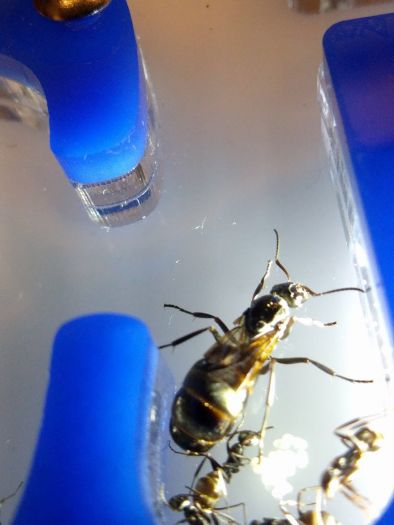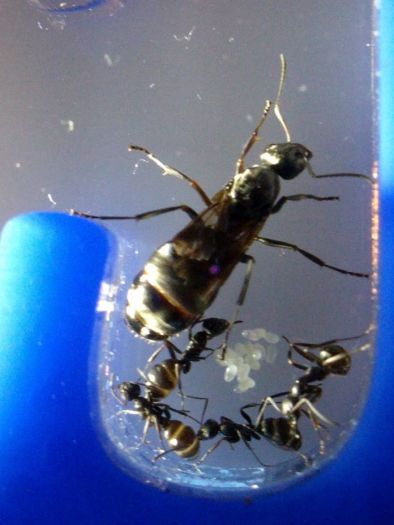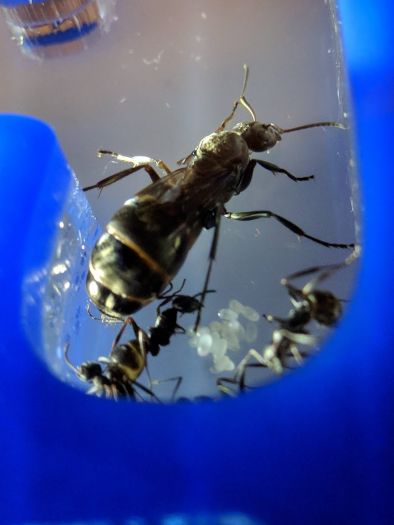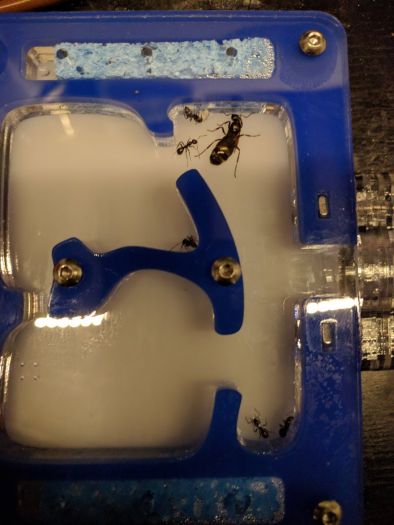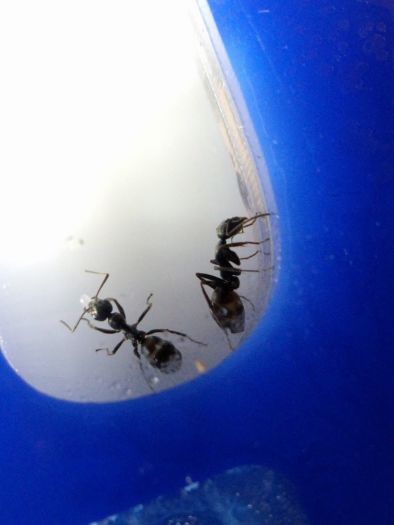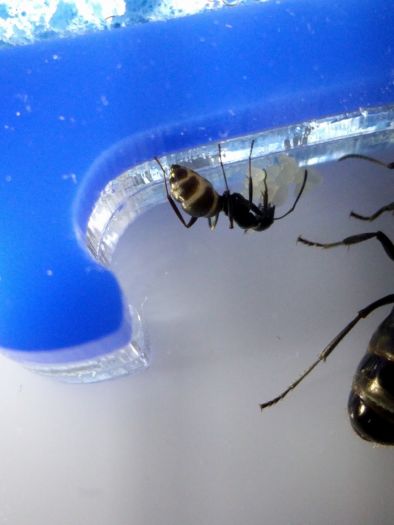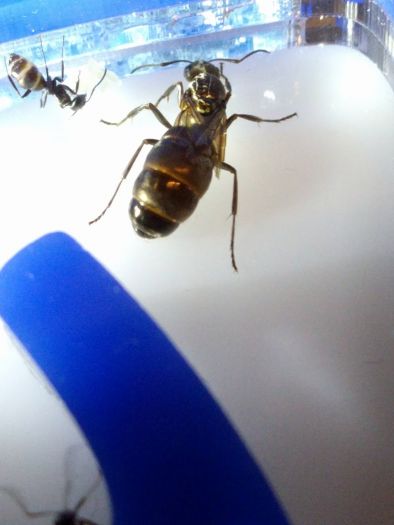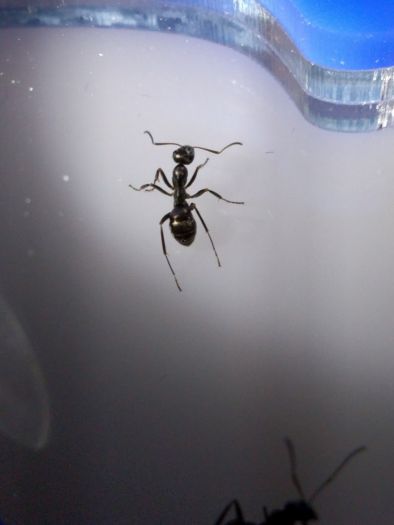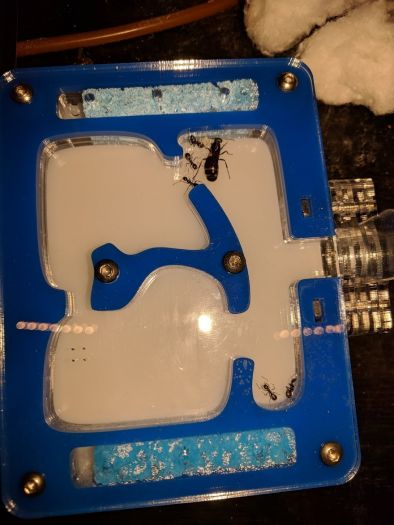 Edited by Mettcollsuss, May 17 2018 - 10:17 AM.