I found this queen around mid-July. She was a very early flier, as Aphaenogaster spp. normally flies in September. I found her on a gravel driveway in an oak/pine forest. For a while, I wasn't sure if she was Aphaenogaster rudis or Aphaenogaster fulva. Once she got workers, I looked at them under my microscope. I am now 90-95% sure that they are Aphaenogaster rudis. Not much interesting has happened so far. They had an exceptionally ordinary founding period, however, I will give the queen credit. She was super devoted to raising her young. She was one of the two queens that I've had so far to completely refuse all food (I normally give queens a small dot of honey before I put them away for a few weeks during the founding stage).
They are now at 9 workers. Just yesterday, I moved them into a new test tube, as the old one was quite moldy. They have assorted brood of all stages. The queen just laid a large batch of about 20 eggs a few days ago.
Because of their lack of a social stomach, they have some interesting feeding habits. All food, weather honey, insect, fruit, or seed is received the same way. First, a scout senses food. She slowly stalks toward it, her antennae stretched out. As soon as the antennae make contact with the food, the ant jumps back, the stalks toward it again. This time, she doesn't jump back. She then smells it for a few seconds to identify what sort of food it is. If it's something such as honey, they will gather it in their jaws and carry a sphere back to the nest. I'll try to document this later in the journal. If it's something other than liquid, they will immediately rush back to the nest to recruit fellow workers. 5-6 of them then carry the food back to the nest.
Here are some photos: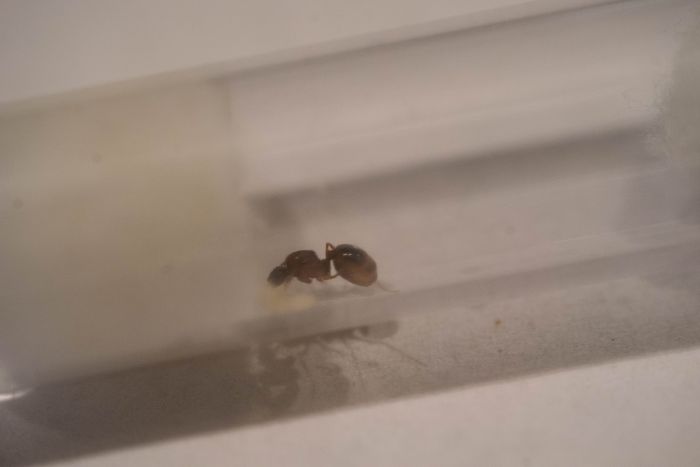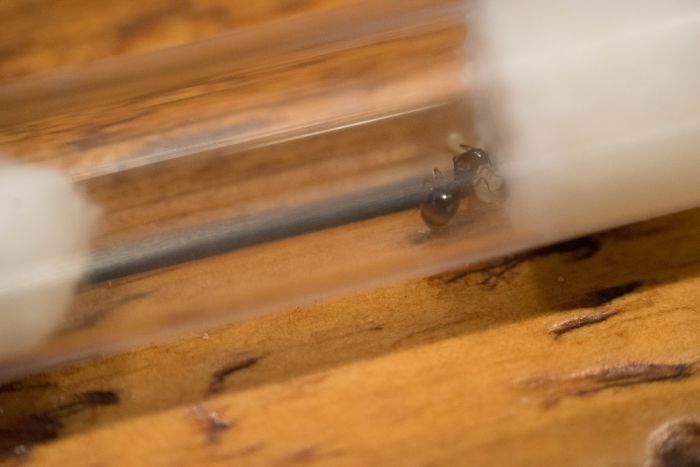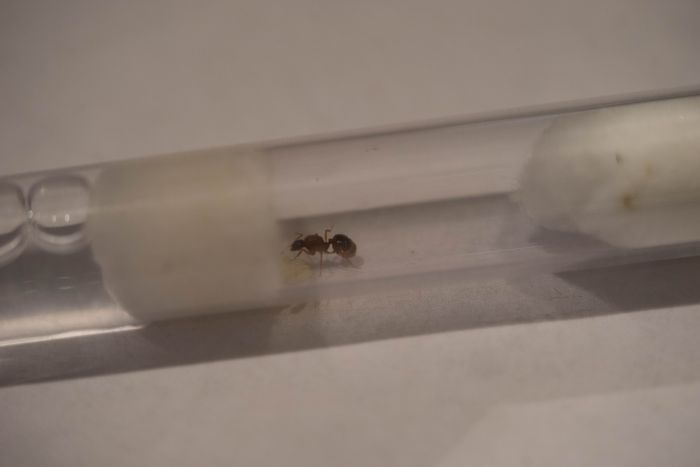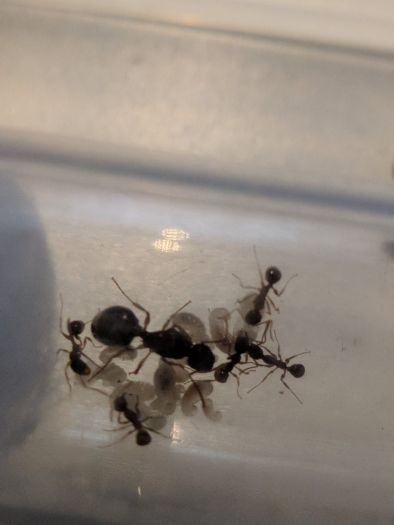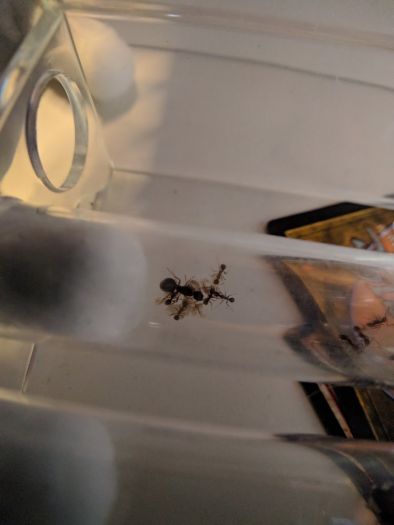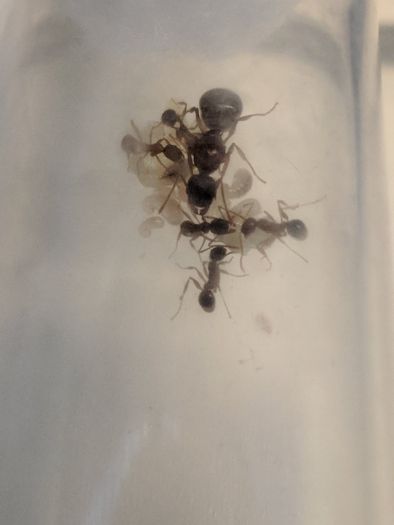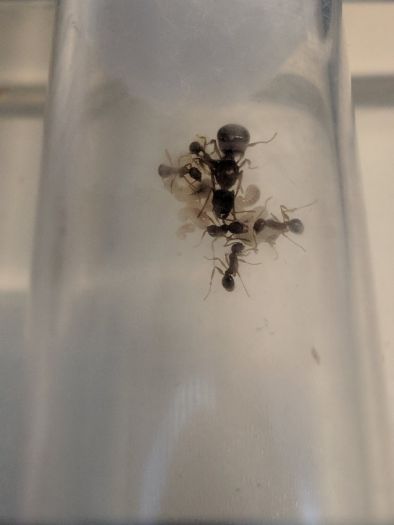 Edited by Mettcollsuss, January 22 2018 - 5:52 AM.