Hi, this is my first journal and I'm doing it on my Myrmica sp. colony. Just a few days ago the colony just got their first nanitic, and has a large brood pile. I caught two Mymica queens on the wall of my house at around 7 p.m. on September 14th 2017. One queen had all of her wings on and the other one only had one wing on left. Unfortunately the queen with all of her wings died two weeks later but I believe that she was infertile anyways. Here is a photo of the queen with only one wing on.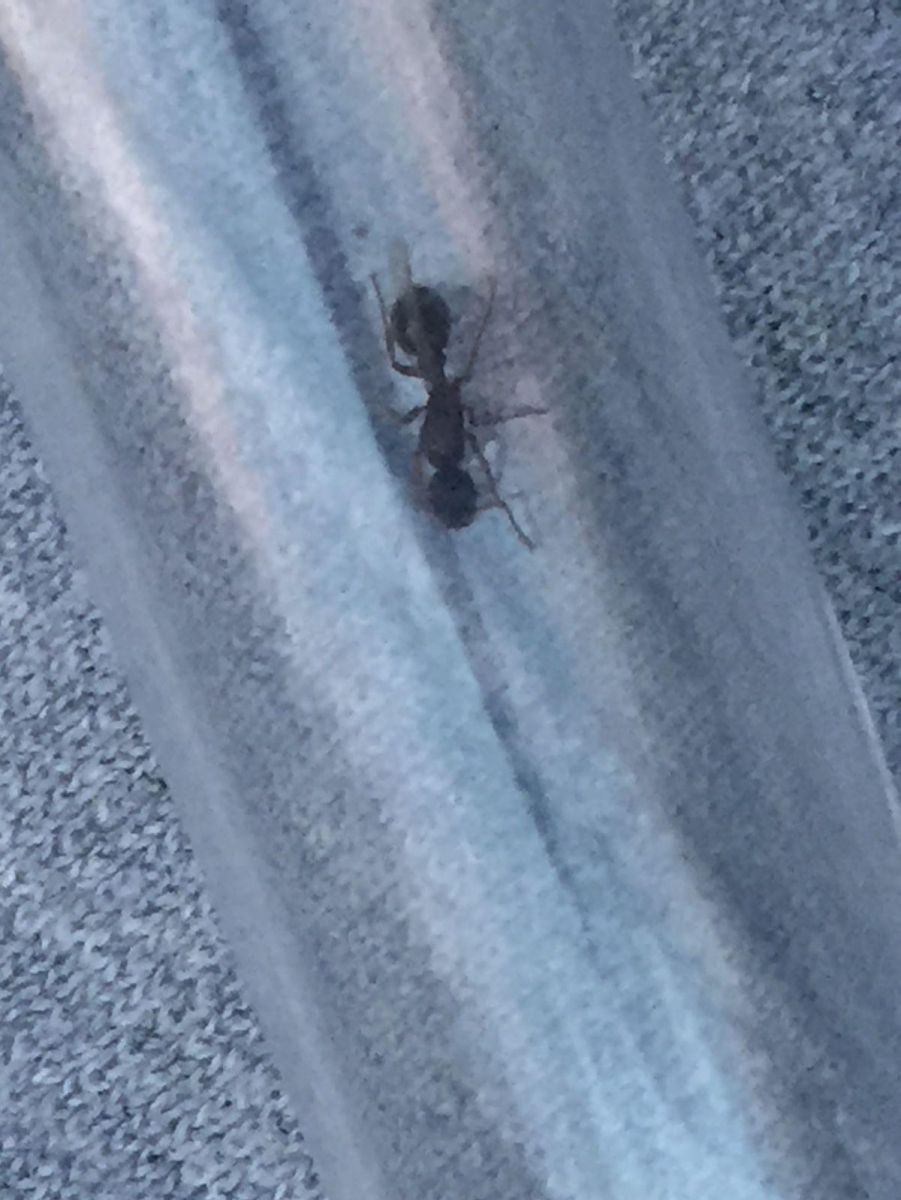 After I caught her, I started to feed her weekly sugars and protein. It took her a few weeks of feeding for her to lay her first eggs.
October 10th, 2017
This is when she laid her first batch of eggs. She had about 4-5 eggs. After she finally laid eggs, she took off her final wing.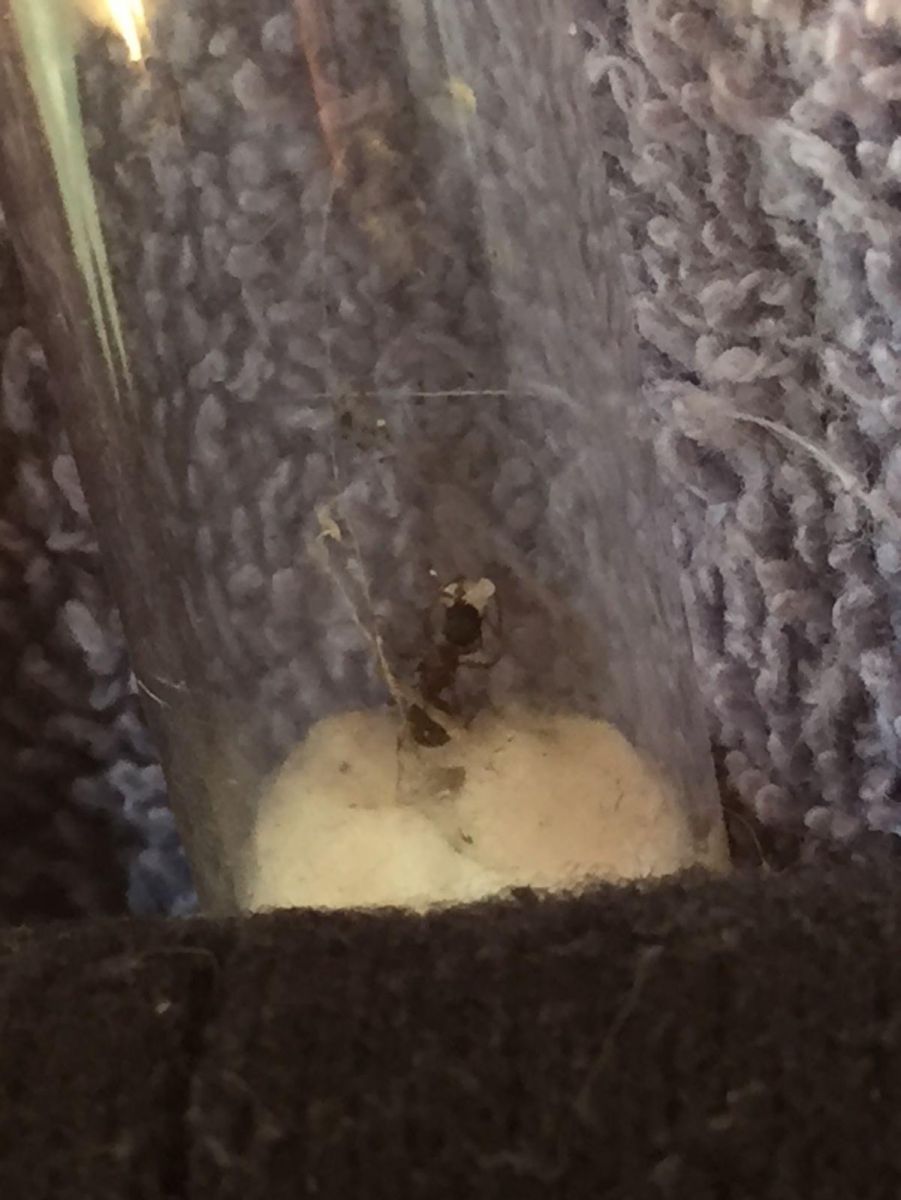 About 20 days later she got her first larva.
November 3rd, 2017
This is when she had her first larva and here is also some pictures of the larvae going through development to pupa. Here is also a few more photos of the pupa also.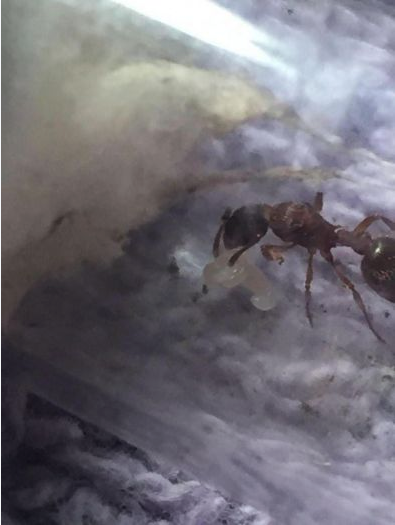 November 15th, 2017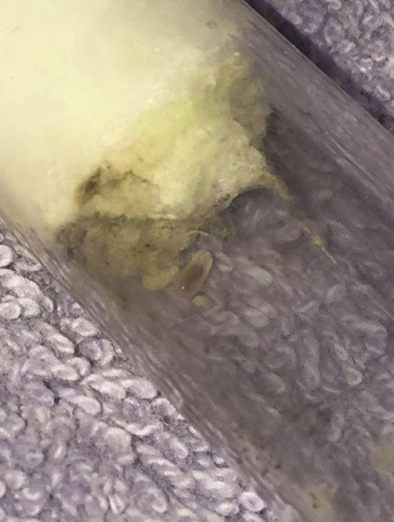 November 21, 2017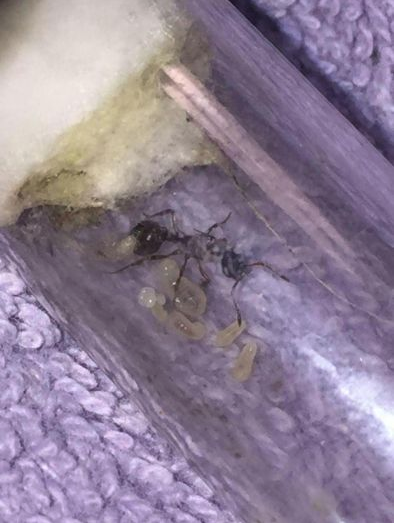 November 23, 2017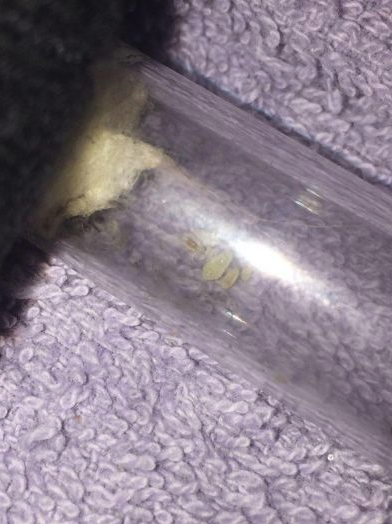 November 28th, 2017
This is when she had her first pupa. It was only a few more weeks before she got her first nanitic.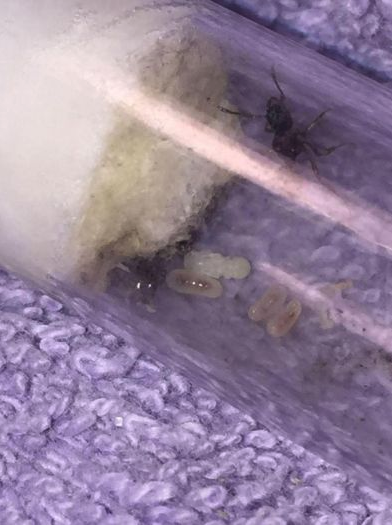 December 11th,2017 (This is when she got her second pupa.)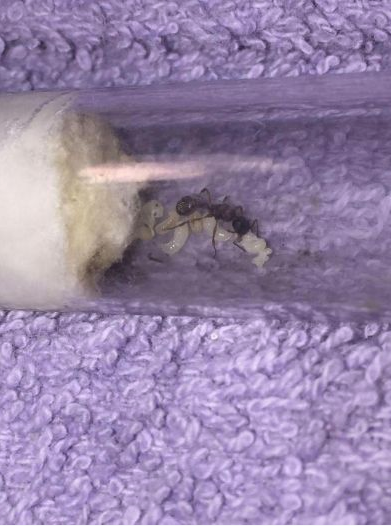 December 16th, 2017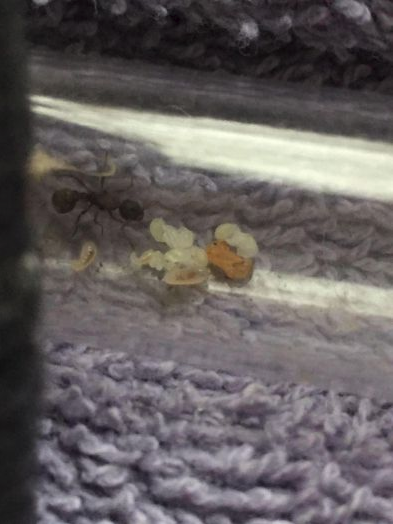 December 19th, 2017
First Nanitic! Last Tuesday she got her very first worker. As you can see in the photo, there are 3 pupa, 3 larvae and some eggs.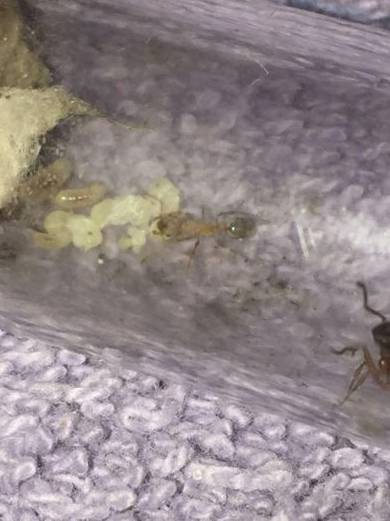 December 22th, 2017
As of today the colony currently has 4 pupae, 5 larvae, and 3-4 eggs, in the next few weeks the other workers will eclose.
Edited by Zmagz, December 22 2017 - 8:39 PM.