Tetramorium Sp. E Journal
I caught 7 queens of Tetramorium Sp. E on 06/21/17, left 4 in test tube setups, 2 in Tarheel's atom style B, and 1 in Tarheel's Custom Mini Hearth. I ordered 2 of Drew's founding formicariums (the one with no dirt), and put 2 from test tubes into these formicariums. On 06/30/17 all of them have eggs and are going strong. On 07/09/17 both Tarheel's atom style B formicariums murdered my queens. On 07/10/17 Tarheel's Mini hearth murders one more queen, My girlfriend catches a tetramorium queen while at work, so i put that queen in the mini hearth. On 07/25/17 I go on vacation and am expecting some nanitics when I get home !

On 07/29/17 I come home from vacation and see... NANITICS!
8 Nanitics in one of Drew's formicariums!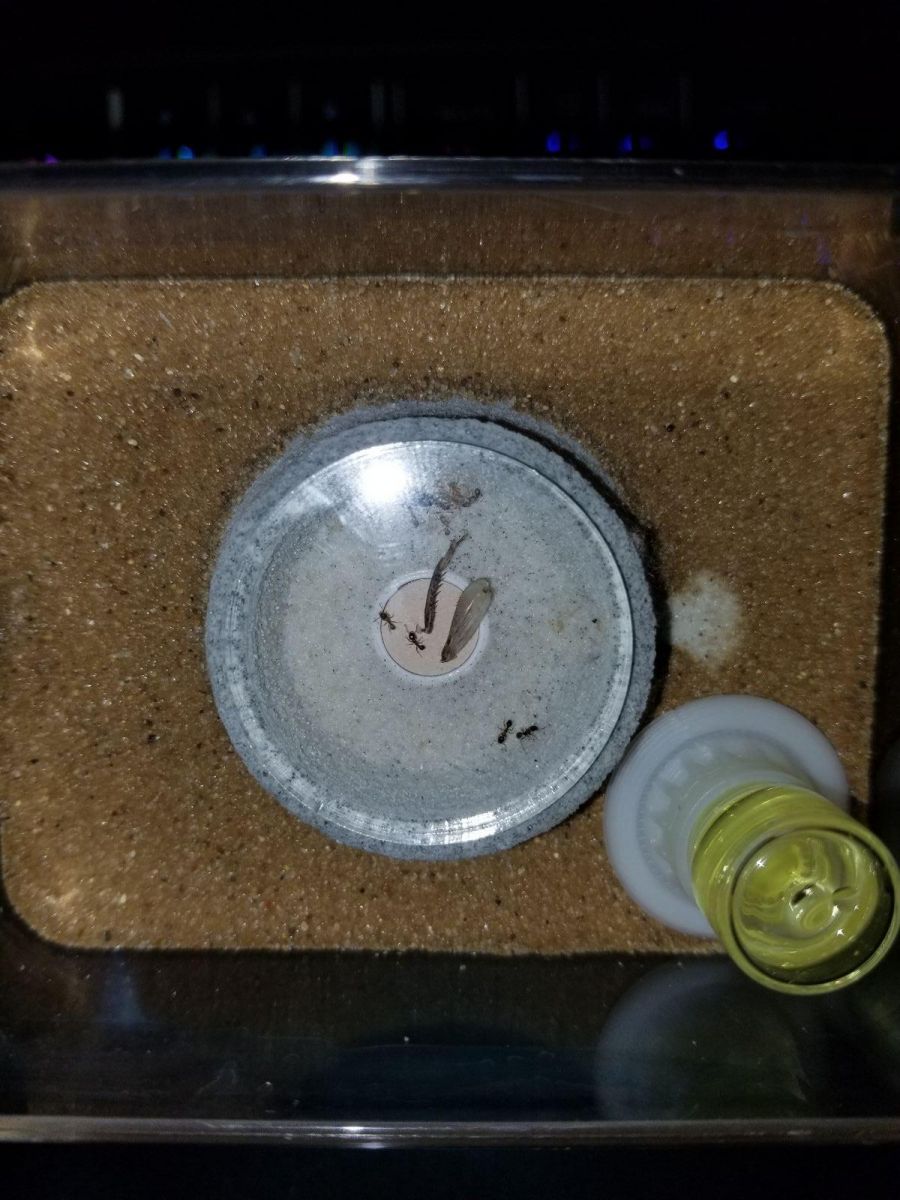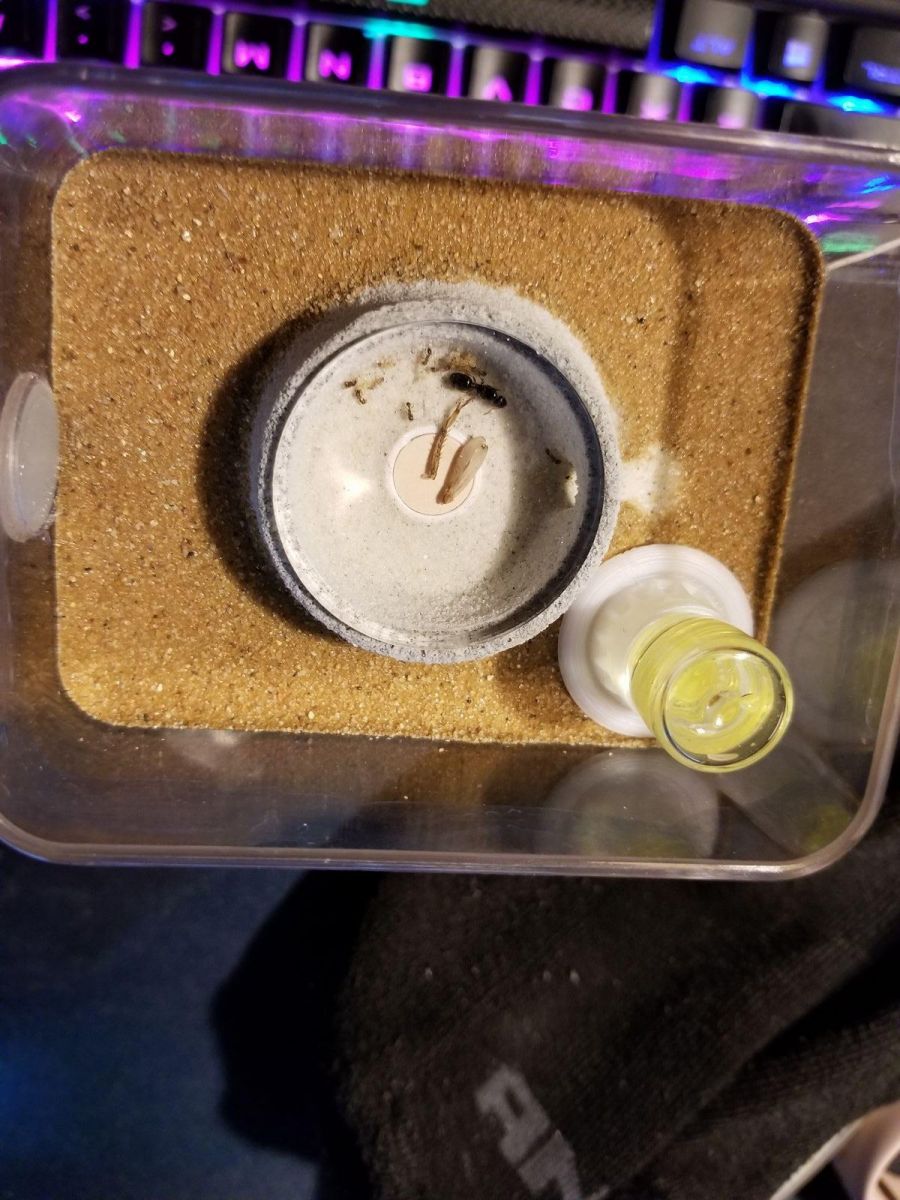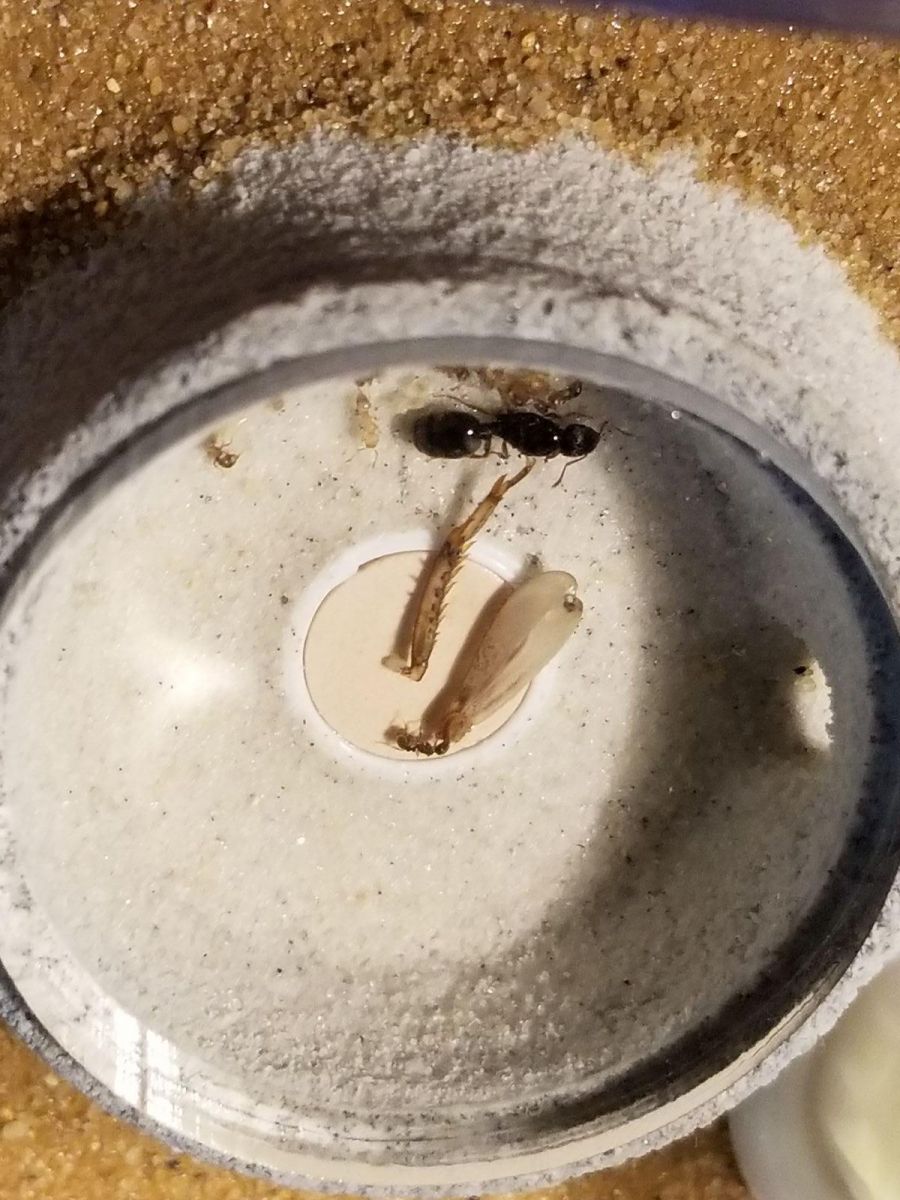 2 Nanitics in the Mini Hearth Formicarium!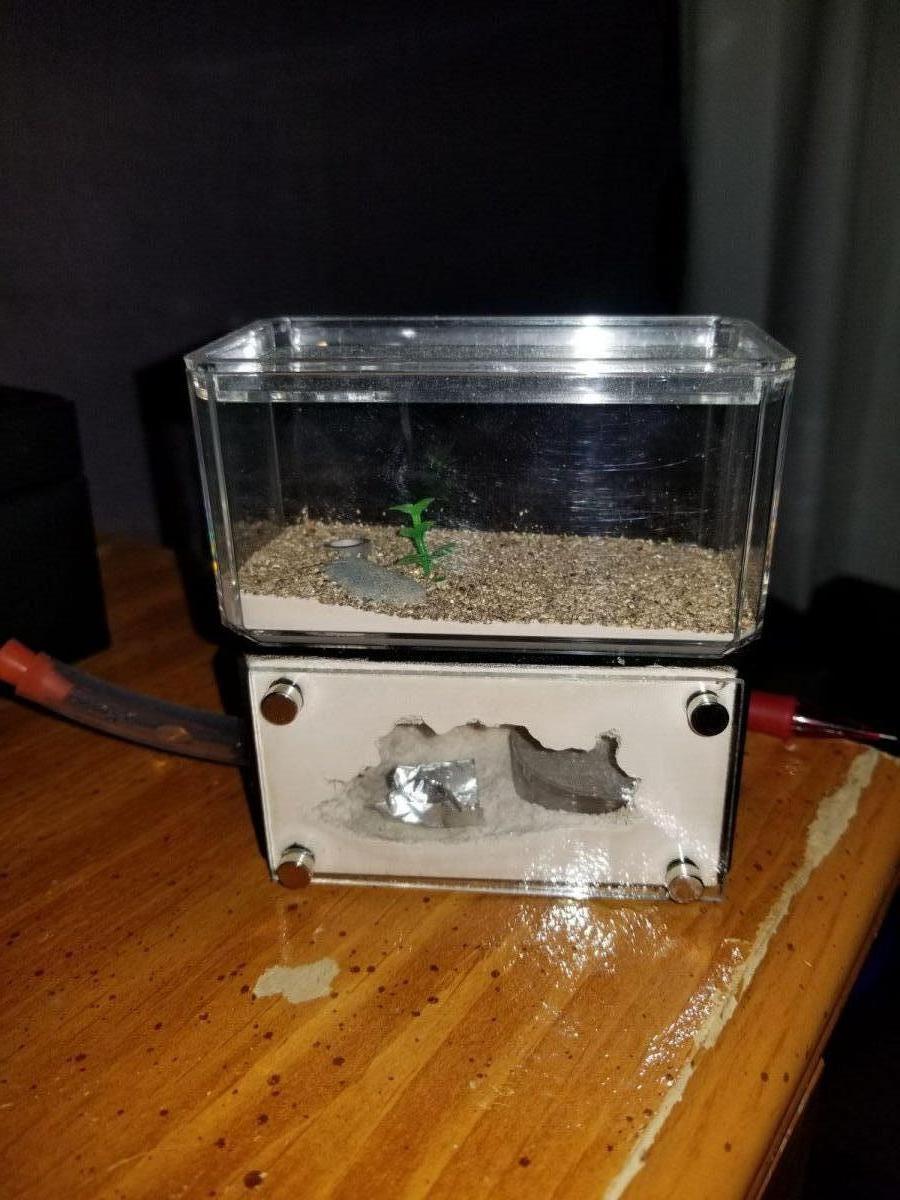 Edited by Antking117, March 30 2019 - 5:09 PM.