9-24-2014
On Thursday 7-24-2014 I found this
Temnothorax caguatan
alate on my black light trap up in Trabuco Canyon, California. It was a very warm, calm and humid night.
ID Thread:
www.formiculture.com/index.php/topic/432-
1. Location of collection:
Trabuco Canyon, California.
2. Date of collection:
7-24-2014.
3. Habitat of collection:
Chaparral/Oak Forest.
4. Length (from head to gaster):
5mm (queen).
5. Color, hue, pattern and texture:
Head and thorax rugose; brown head, redish-orange thorax, dark brown gaster.
6. Distinguishing characteristics: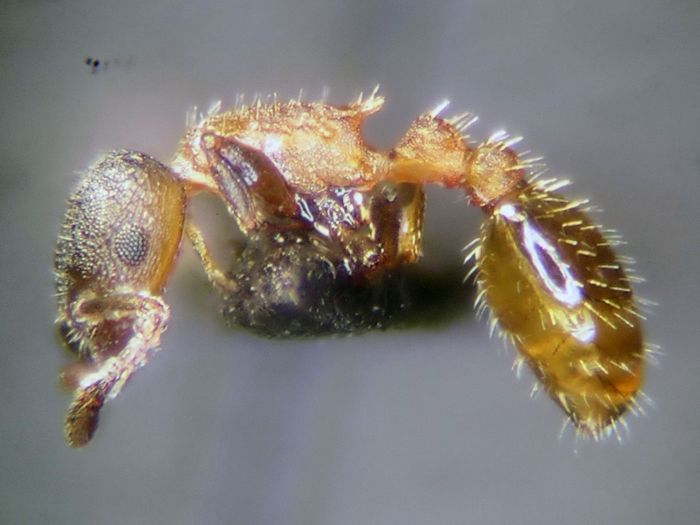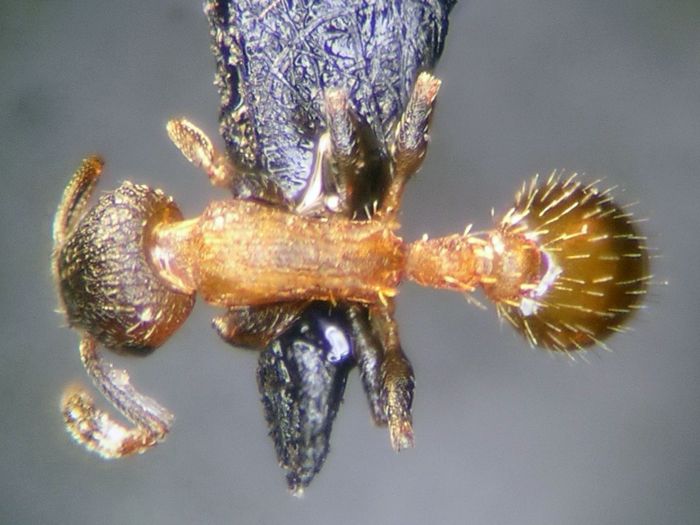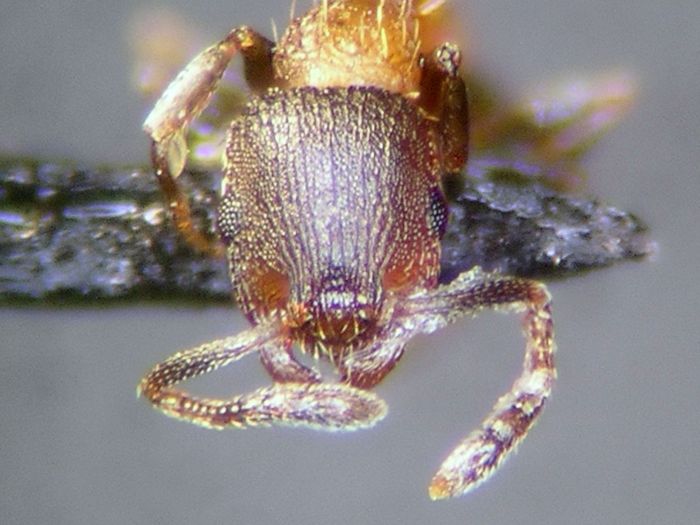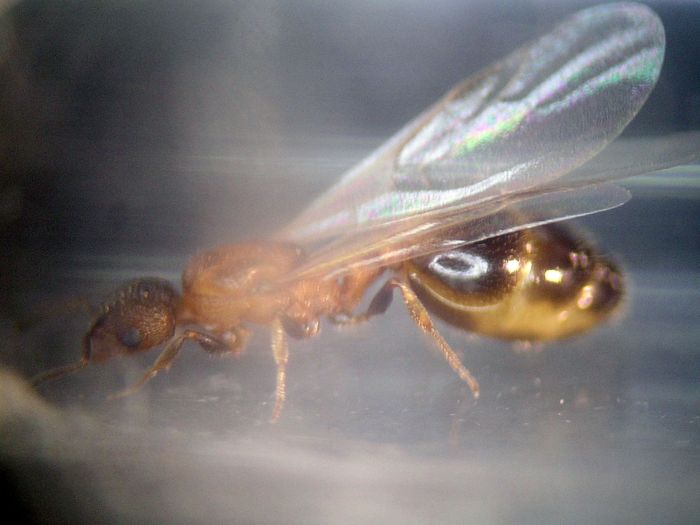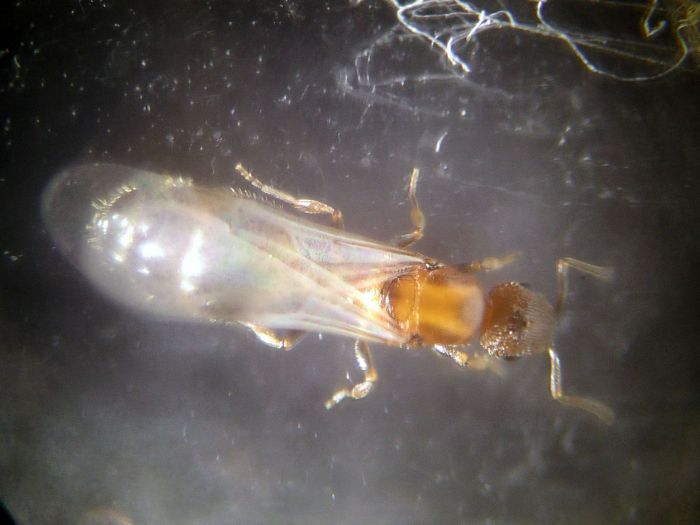 A few days later it laid a few eggs.
Her larvae grew slow, and she finally got her first worker a few days ago, almost two months later.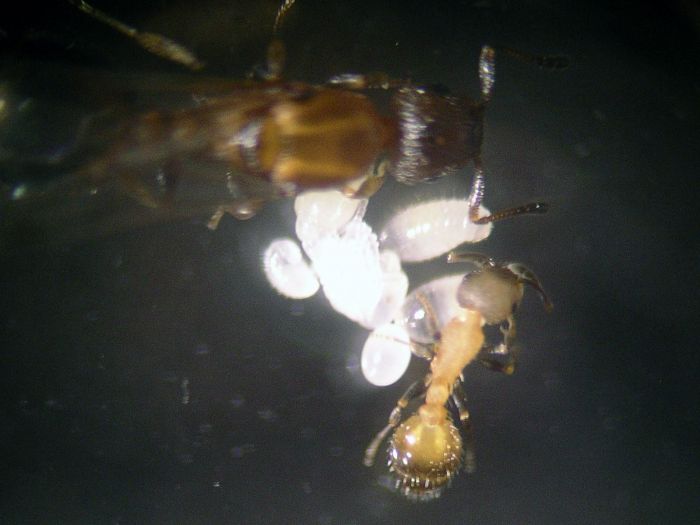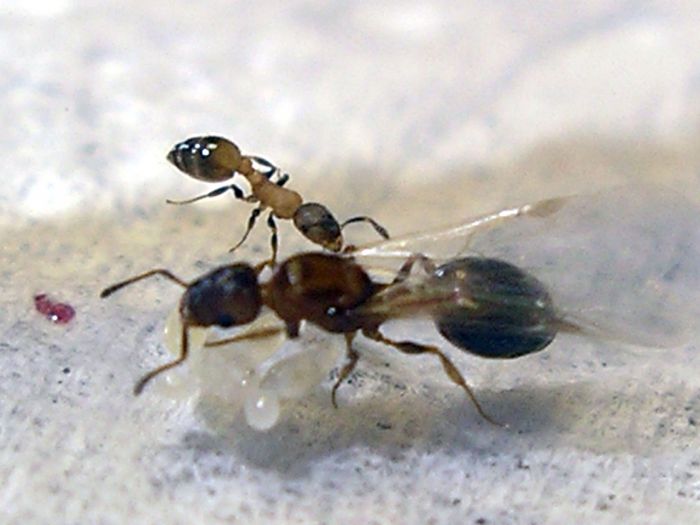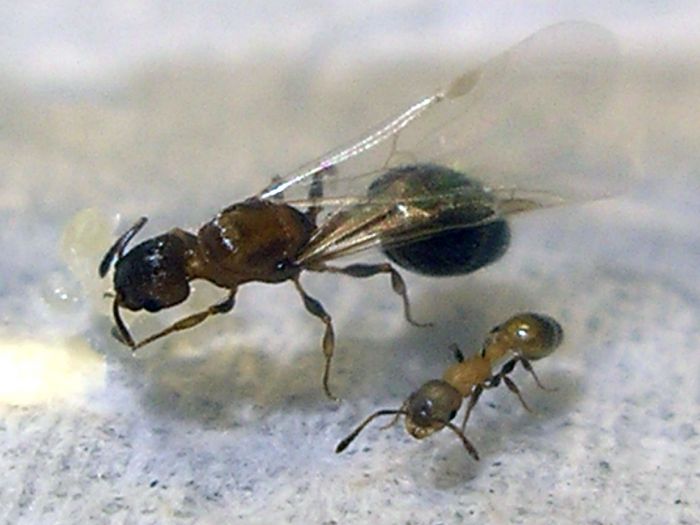 Edit: I added new microscope pictures of one of the nanitic workers.
Edited by dspdrew, June 20 2020 - 7:49 PM.