Lifting a log deep inside a eucalypt forest in South East Queensland revealed a chamber containing a small squad of very cool ants and four distinctive orange/brown pupae. Pseudoneoponera sublaevis are a large heavily armored ant from Australia with a unique defense against smaller ant attackers. They can produce a foam from their venom gland that will stop intruders in their tracks. They also possess a very painful sting which is mainly used for subduing prey. These girls are big and colonies have never been known to exceed 20 workers. The queen caste has almost completely disappeared from this genus and there is a good chance that one of these girls is a fertile gamergate. I will watch this trio carefully and am excited to report my findings on this super cool genus of ants. If any experts find that I have identified the species incorrectly please let me know.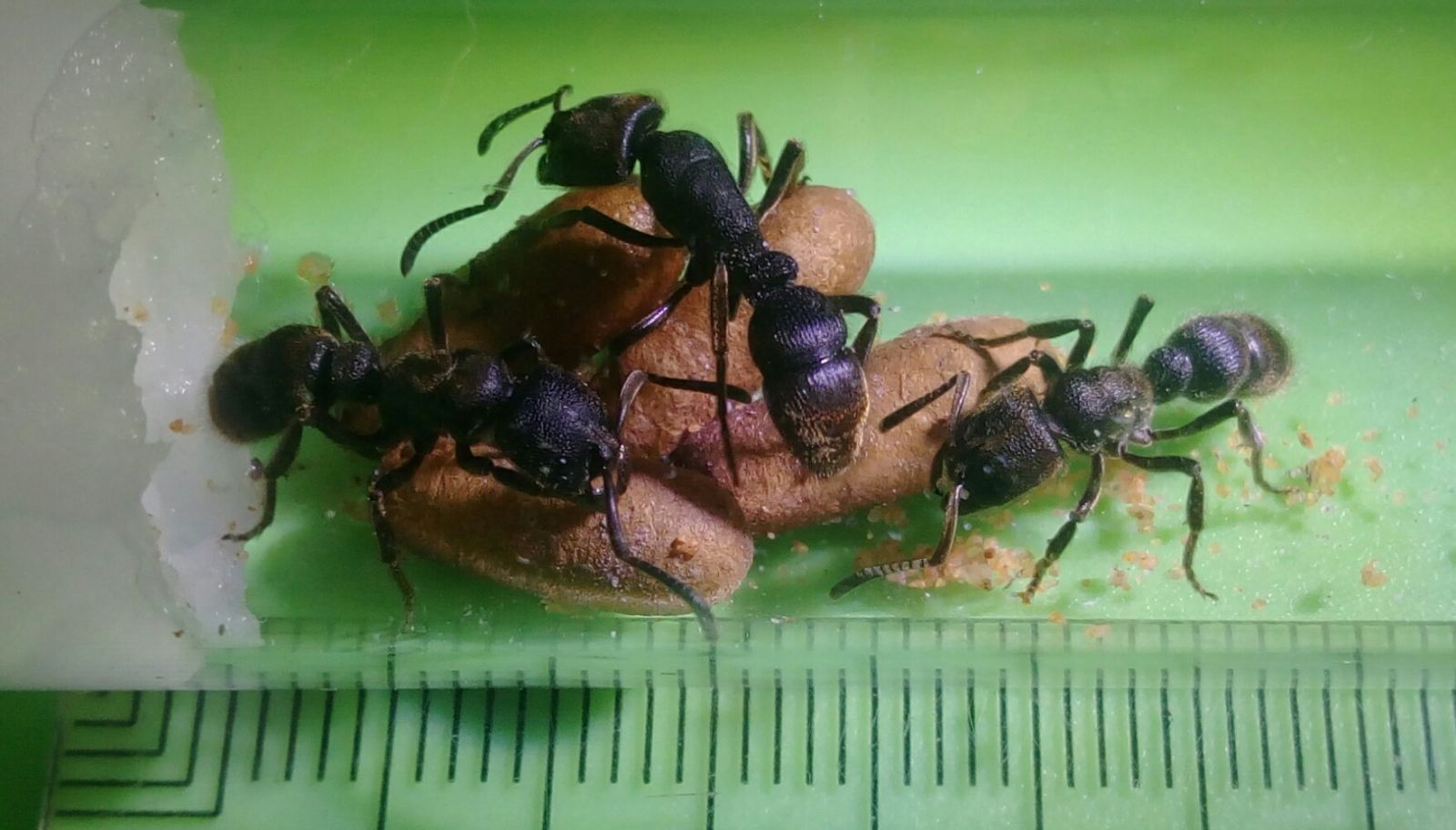 I hope this colony grows as I am keen to come up with a specialized formicarium for these girls.
For now they will be known as "The Magnificent 7"

They can't climb glass or acrylic.
Edited by CrazyLegs, February 20 2017 - 7:04 PM.