Nature has a strange way of rewarding effort. After almost completing a formicarium to house Australia's largest ant.
I have stumbled across a queen from the smallest of Myrmecia.
Myrmecia chrysogaster.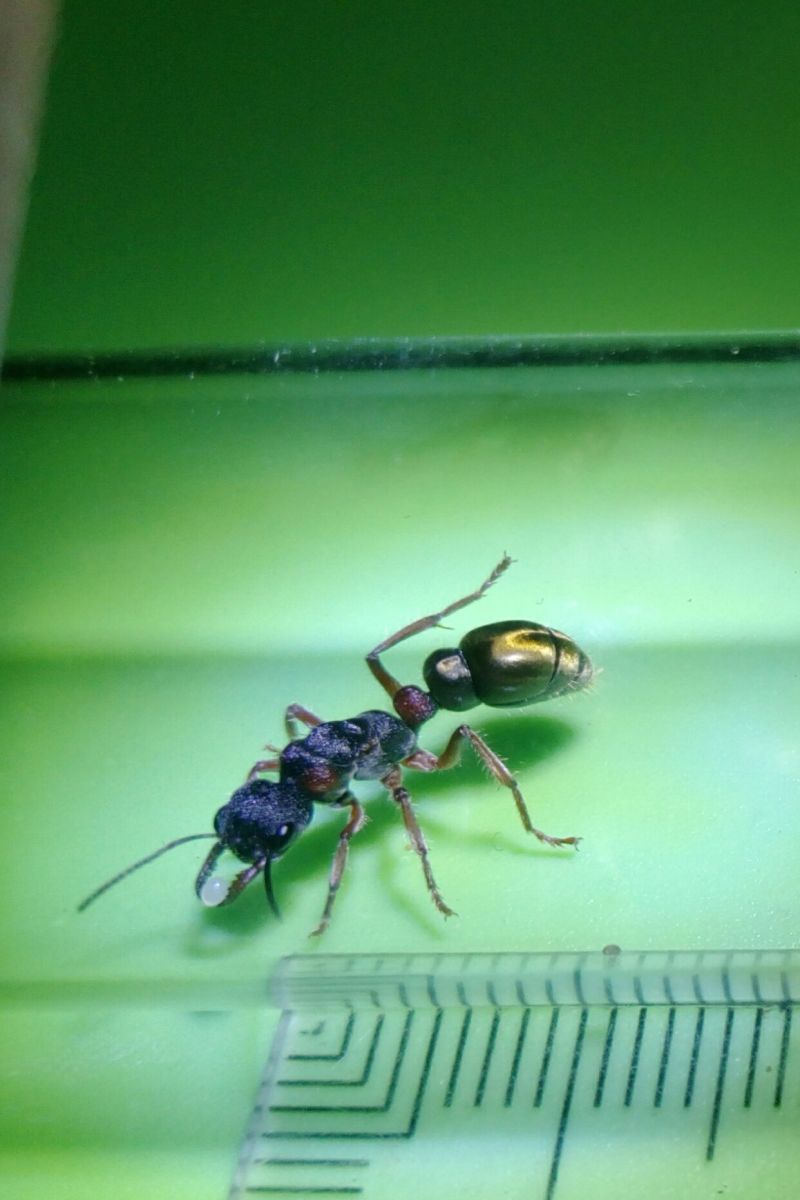 This ant is as close to a wasp without wings as your going to get.
It's fast, agile and highly alert. It's vision is astounding.
By the time I got home she had already laid an egg in the jar. She must've been desperate to find somewhere to nest soon.
Her egg seemed unlike normal ant eggs, as it would roll around rather than stick to anything.
Sometimes I would see her gently place it down with all the care of a mother with a new born, and then turn around and kick it several millimeters as she wandered off seemingly uninterested.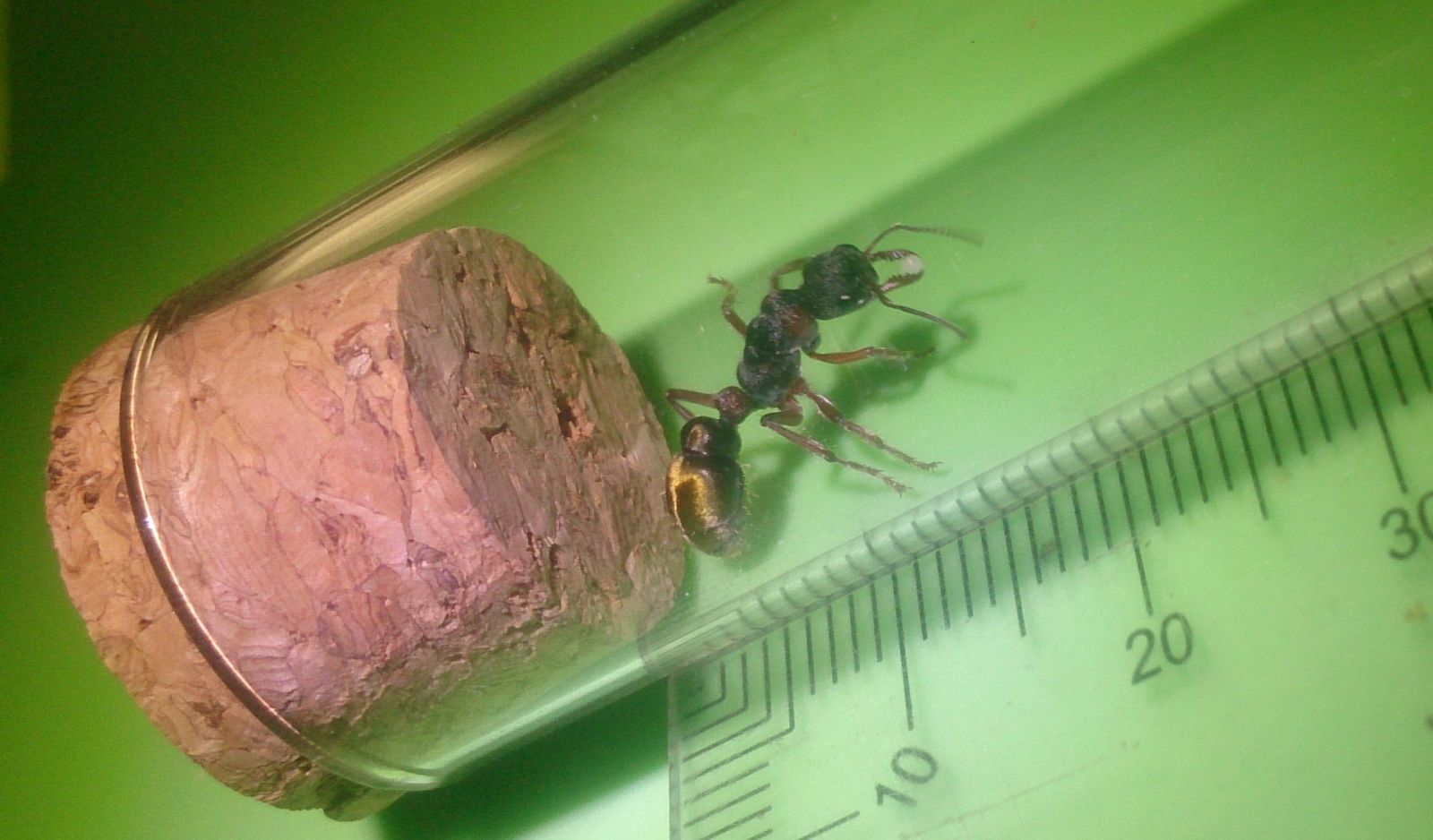 Let me tell you, getting her into a test tube was challenging enough, but the egg was another story.
I had it stuck to a wet toothpick and carefully removed the cork stopper from the tube when the queen was up the far end. (Obviously

)
It all had to happen in around 1.5 seconds, 2 tops.
I can honestly say the sweat beads were forming, but I was confident.
Everything went to plan, except the moment I went to lay the egg down onto the glass, it was gone!!
It had fallen onto the carpet!!

For the next ten minutes my eyes were no further than an inch from the shag and low and behold I somehow found the thing.
All's well that ends well I suppose.
Here she is finally staying still for a measure up.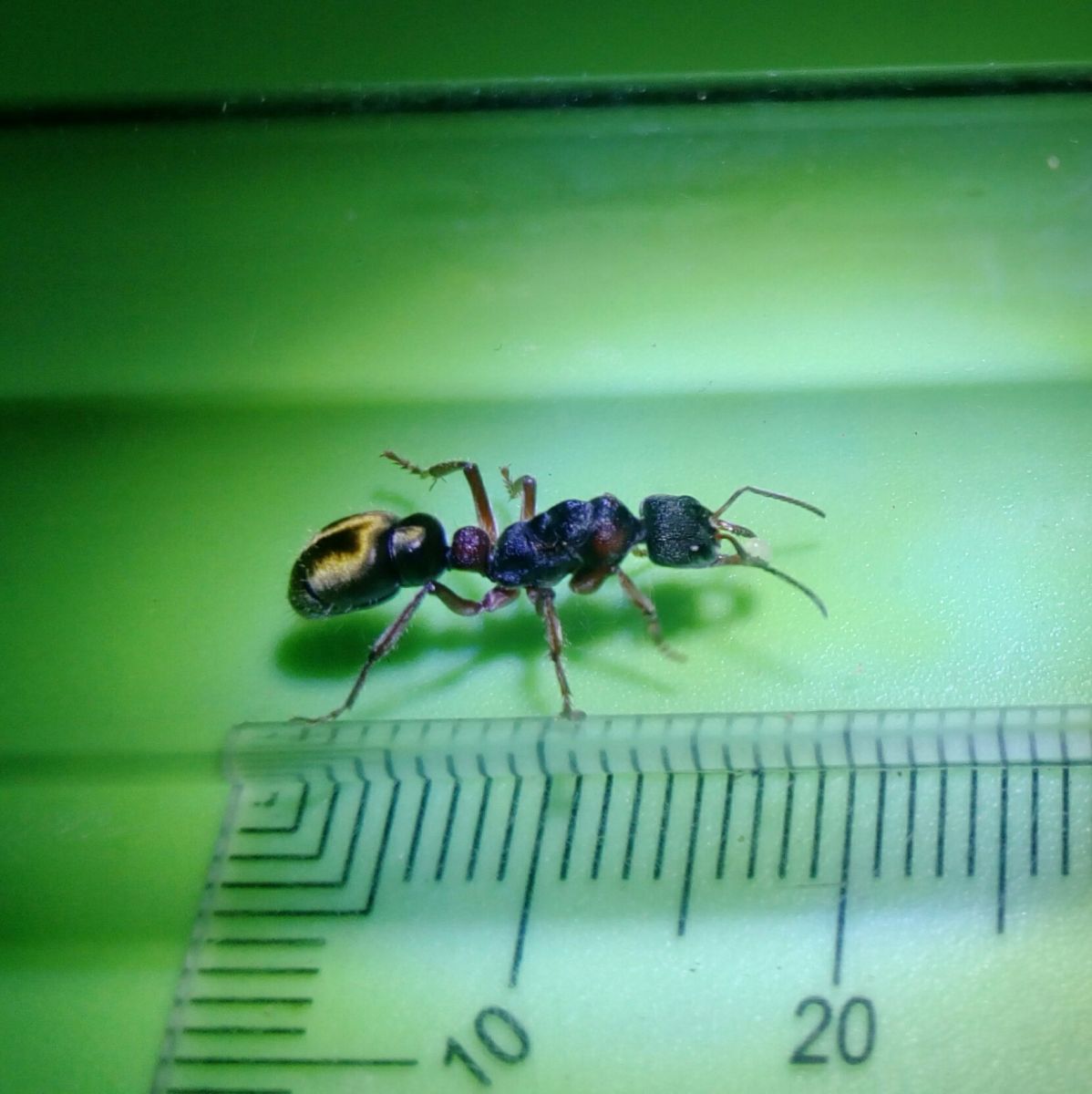 Might have to start carving a new formicarium for smaller ants.

Edited by CrazyLegs, January 19 2017 - 8:23 PM.