I often go walking through the wilderness in my area, lately in search of new queens.
I will post any interesting ant nests I come across, maybe it will help others who are in search of ants.
Now I'm no professional photographer but I'll do my best.

Here's a few to get started.
This one is within walking distance of my home.
As they build up the nest, the frequent showers then pack it back down into clay to form sometimes bizarre structures.
Myrmecia nigrocincta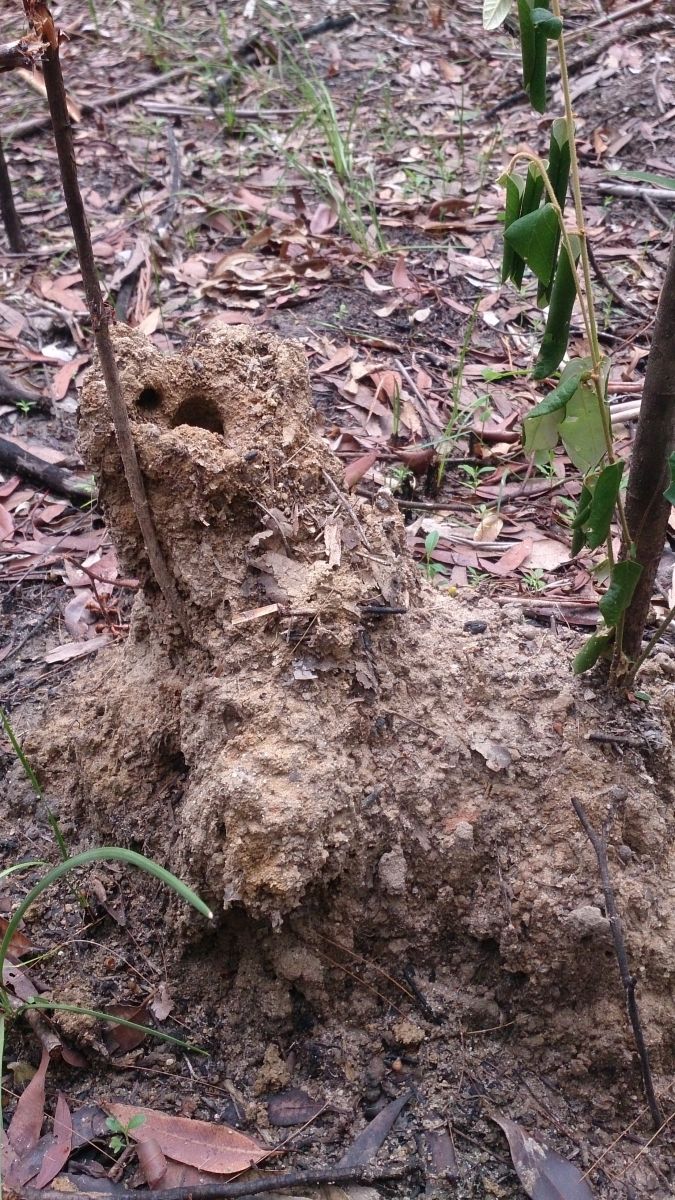 I tell people if they put their eye to the hole they can see the queen.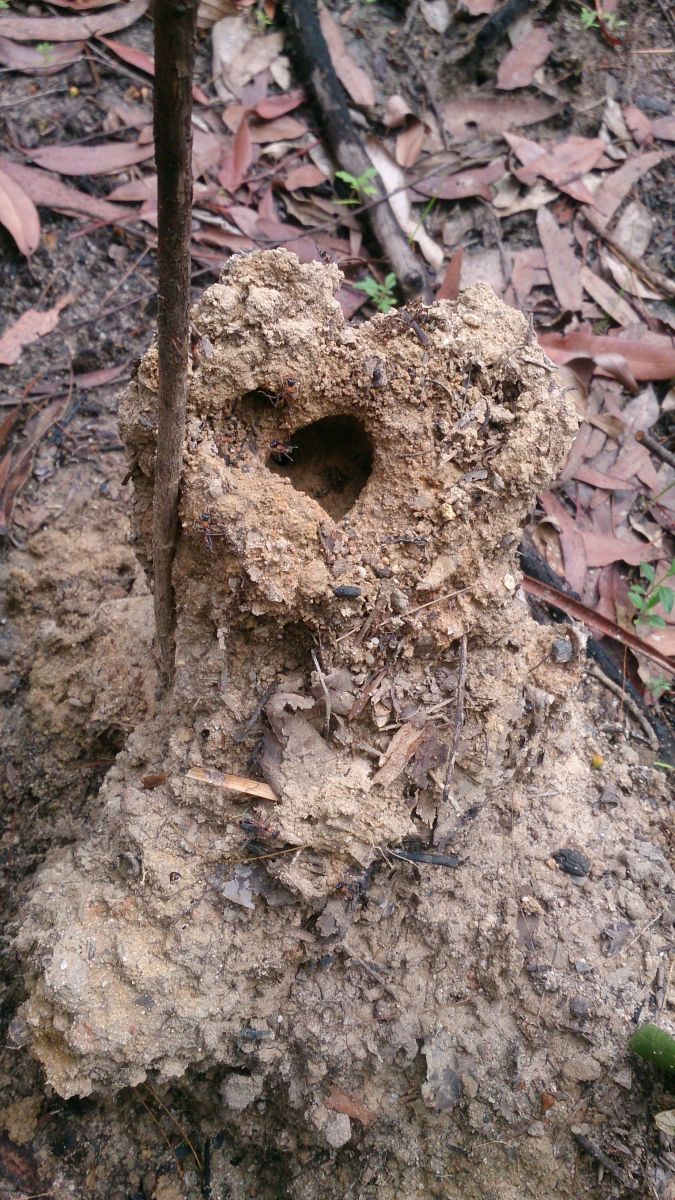 These workers were 18mm.
Myrmecia brevinoda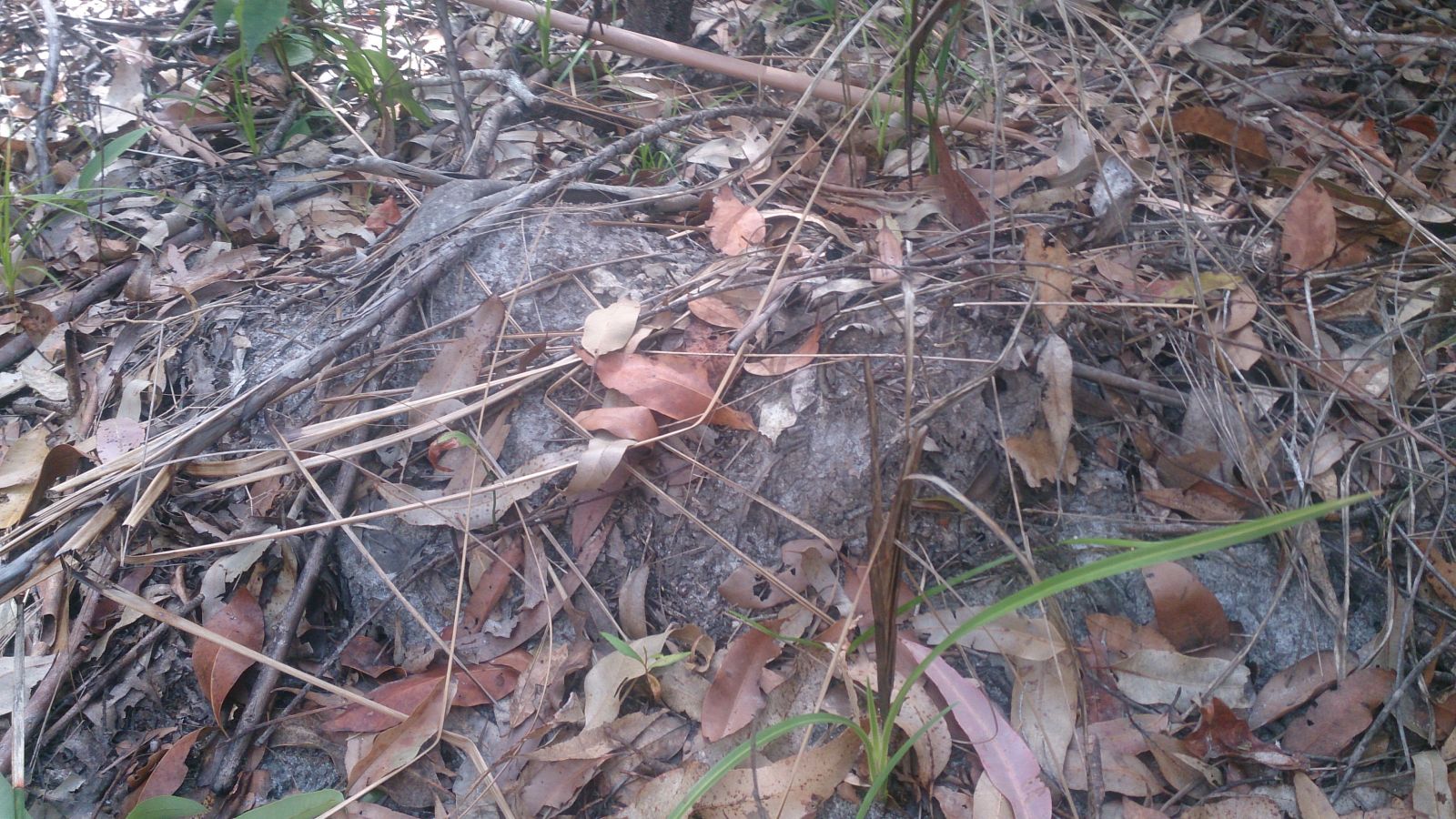 This suspicious pile of dirt and leaves is not somewhere to sit down and have a rest.
The council has recently conducted a burn off in this area but it doesn't seem to bother the ants.
It actually makes the nests easier to see.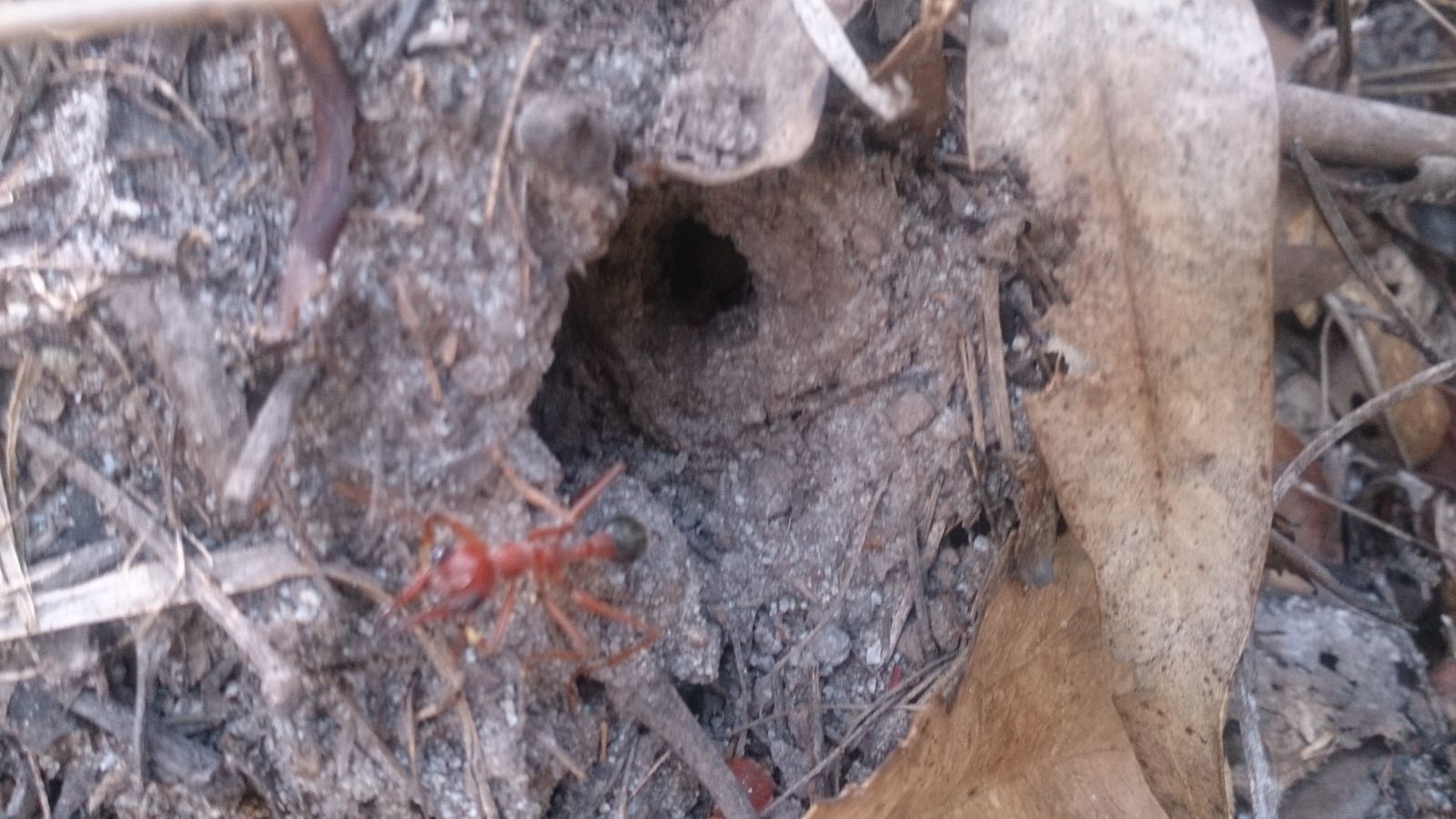 This worker was 30mm.
Myrmecia nigrocincta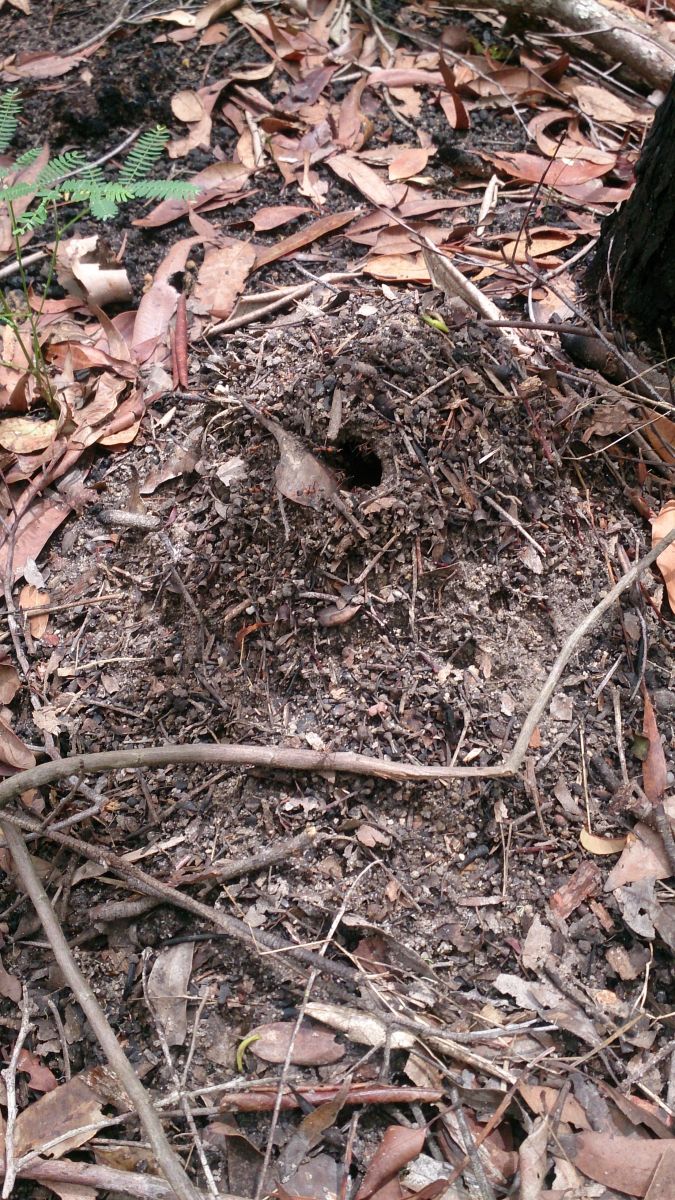 These guys are the dominant bull ant in this area as far as sheer numbers are concerned.
Having excellent vision, and being one of the few myrmecia that actively forage in the day time.
I personally believe they decorate the nest to help them distinguish their own from others close by.
They all have a uniqueness about them.
It would mean certain death if they were to wander into an opposing nest entrance.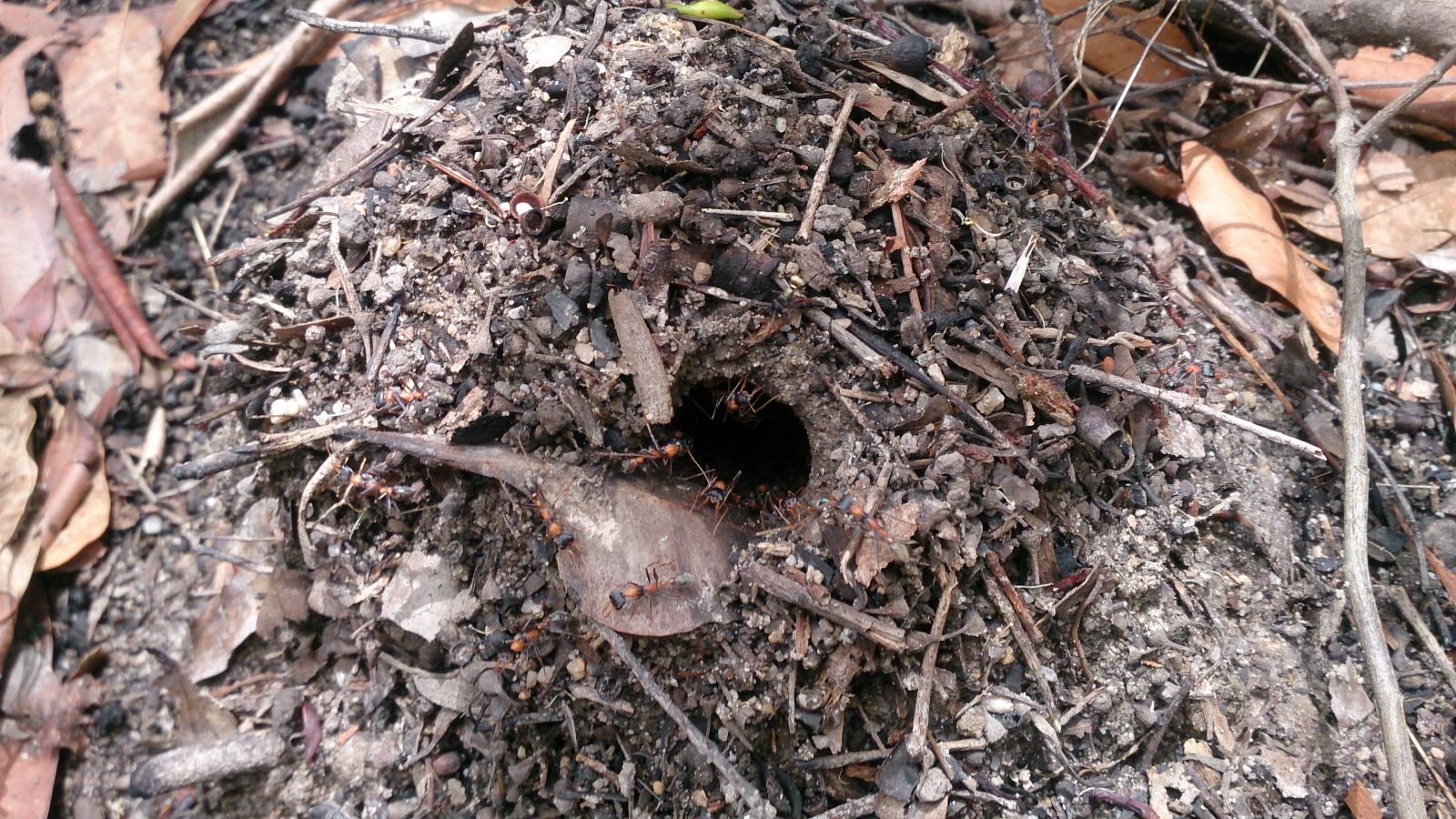 These workers were 18mm.
Edited by CrazyLegs, January 20 2017 - 12:57 PM.