4-29-2014
On April 8th 2014, between 8:30 PM and 12:00 AM, I found 13
Camponotus vicinus
dealates along Ice House Canyon Trail near Mt. Baldy, California. It was only about 55 degrees at the time.
Original ID thread:
http://forum.formicu...y-ca-4-19-2014/
They started laying eggs about four or five days later, and now all have a pile of at least 10 or so eggs. I gave one of these to
Bigb
, so I now have 12.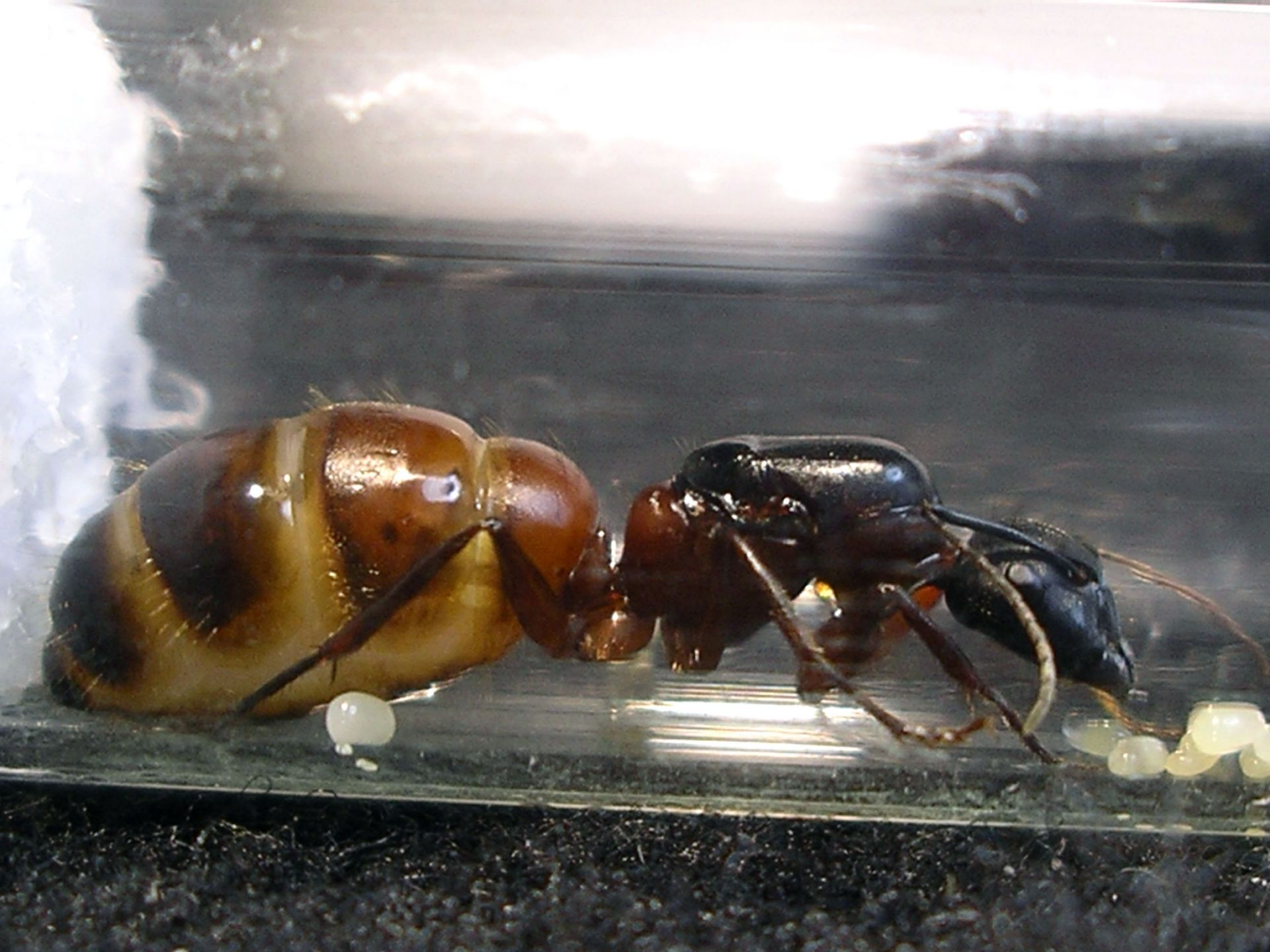 It has been about two weeks now since they started laying eggs, and it now looks like a few of them are starting to turn into larvae.