I obtained a Myrmecocystus mexicanus colony for Christmas with 15+ workers and lots of larvae. I have since moved them to a mini hearth xl from tar heel ants, and they are doing great. I am really excited for the future for them. I am always a but paranoid about them since I know that they have a trend to sometimes randomly die. Here are some photos: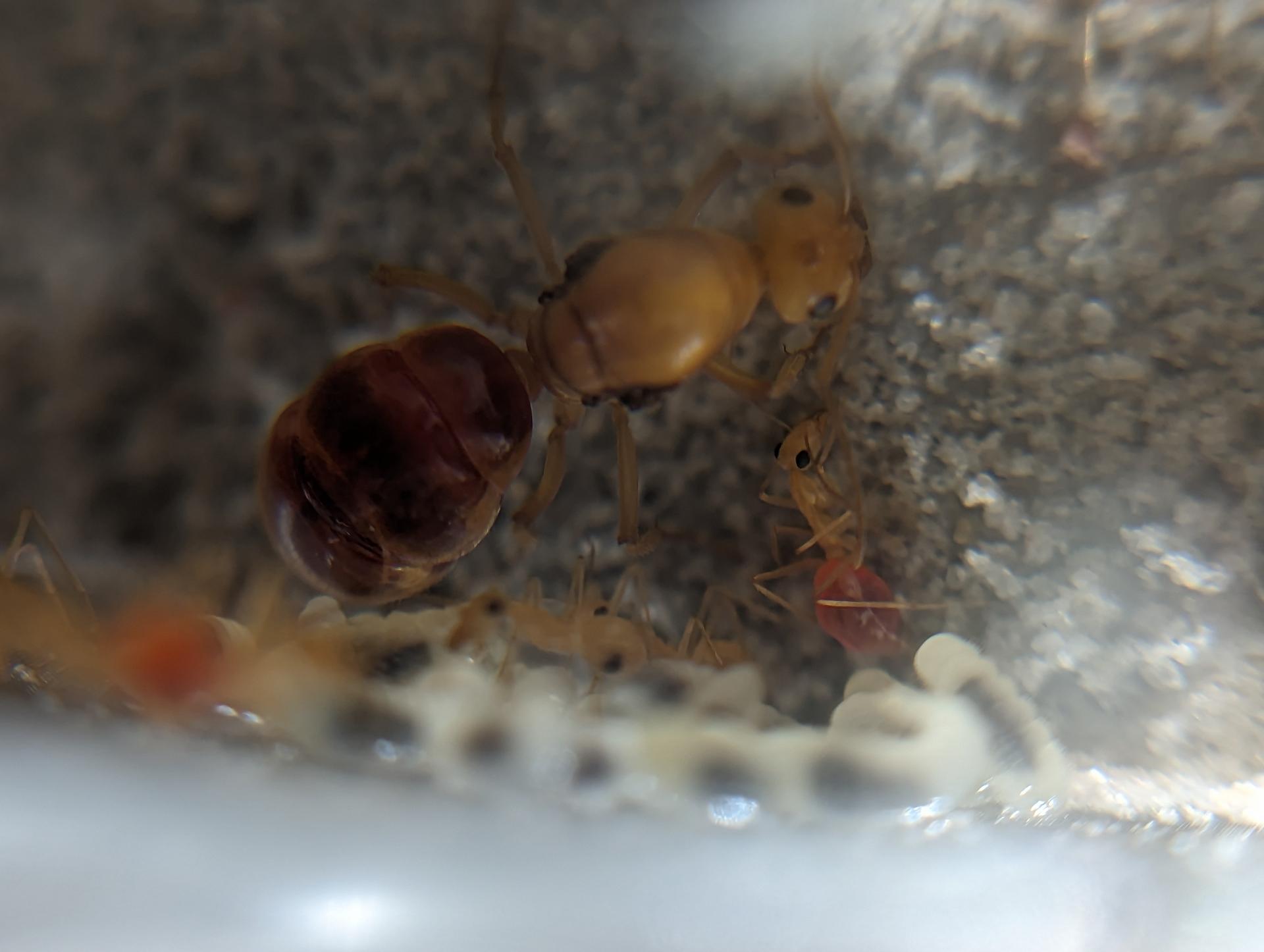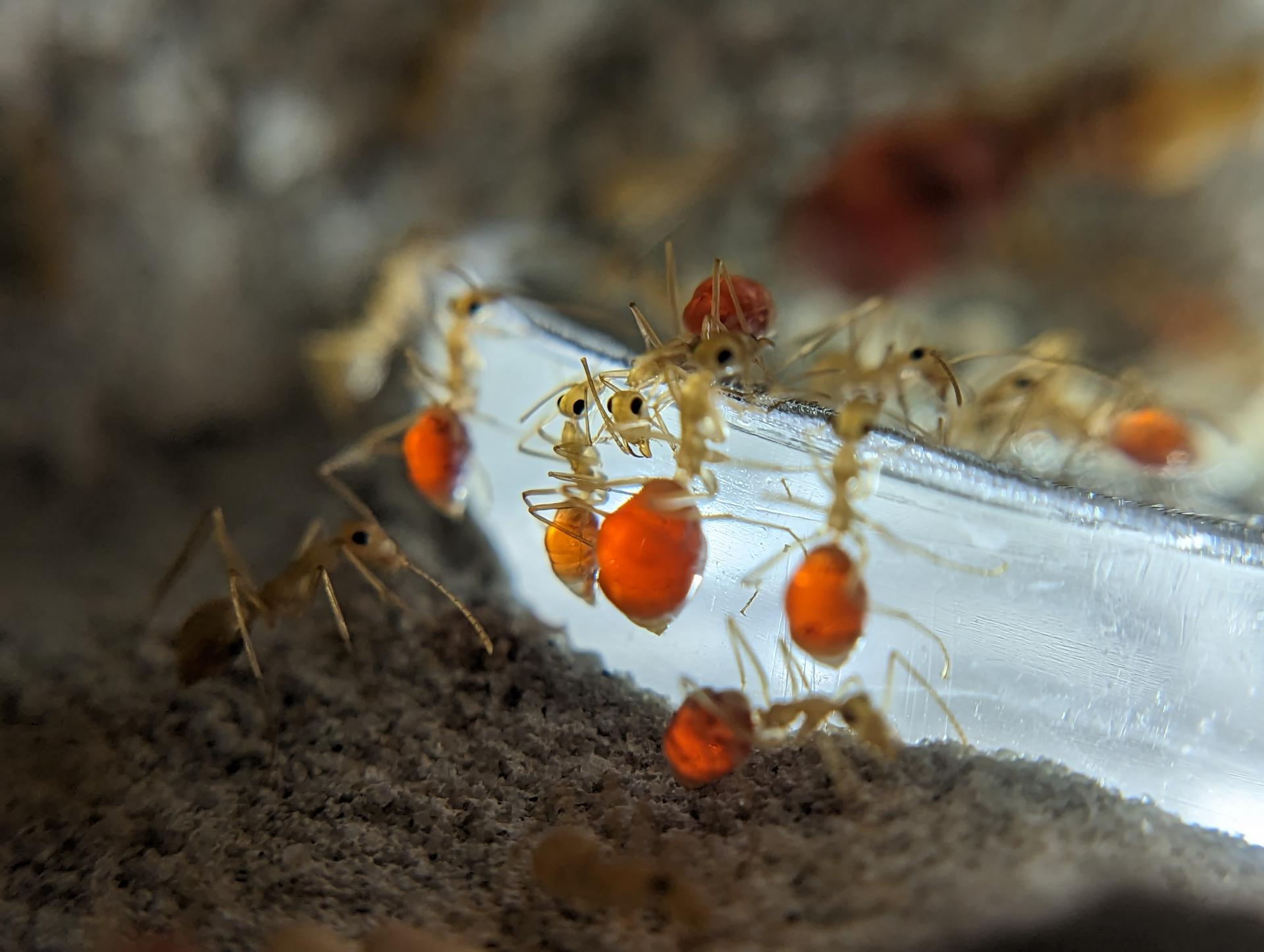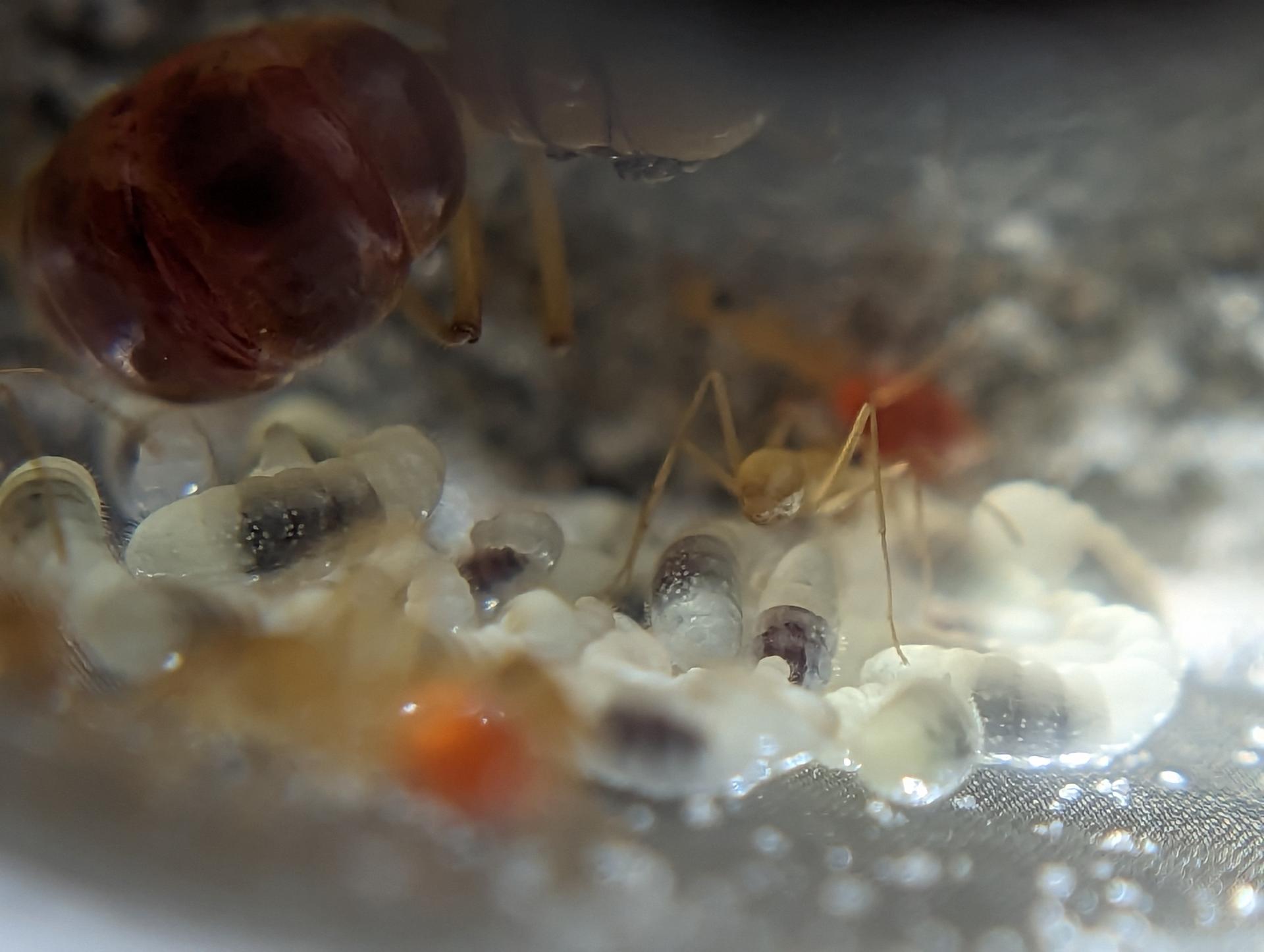 Also, I noticed that they appear to have cut of the gaster of a deceased replete, saving the food inside. Pretty smart if you ask me.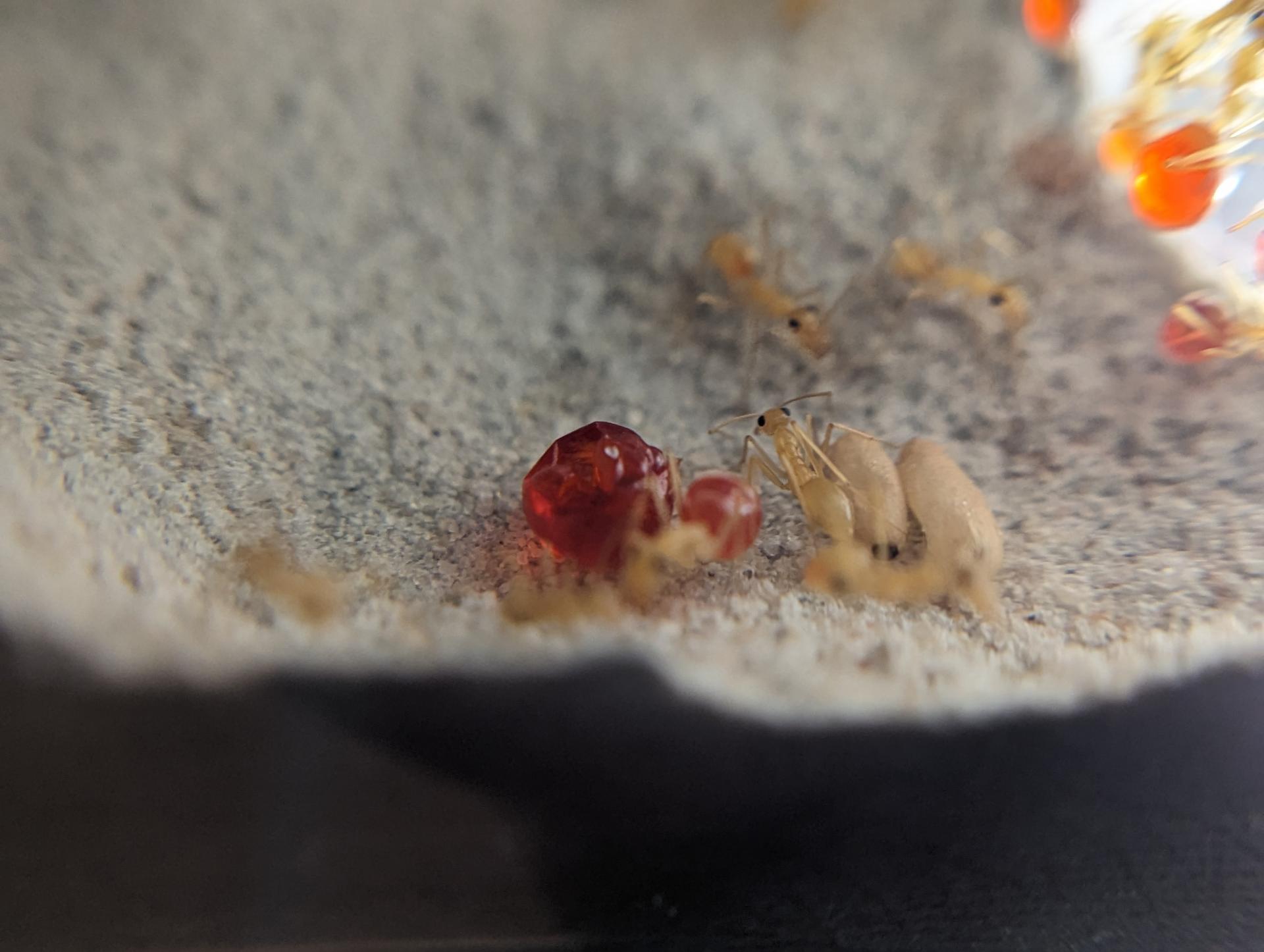 Edited by AntsCali098, September 30 2023 - 1:26 PM.