Pogonomomyrmex Californicus August 29, 2022
Recieved a new colony with one worker, soon afterwards a second worker was ready to eclose.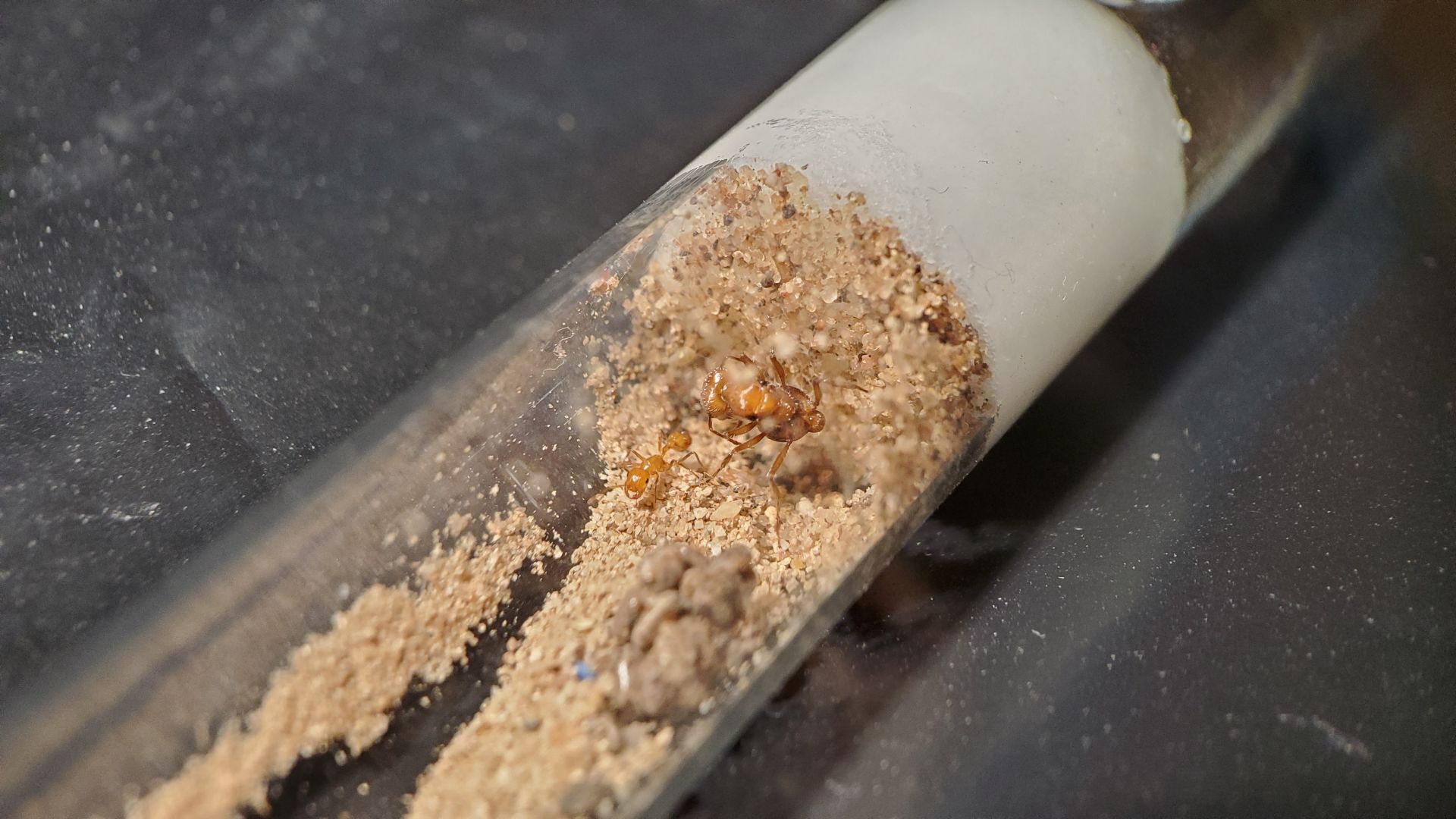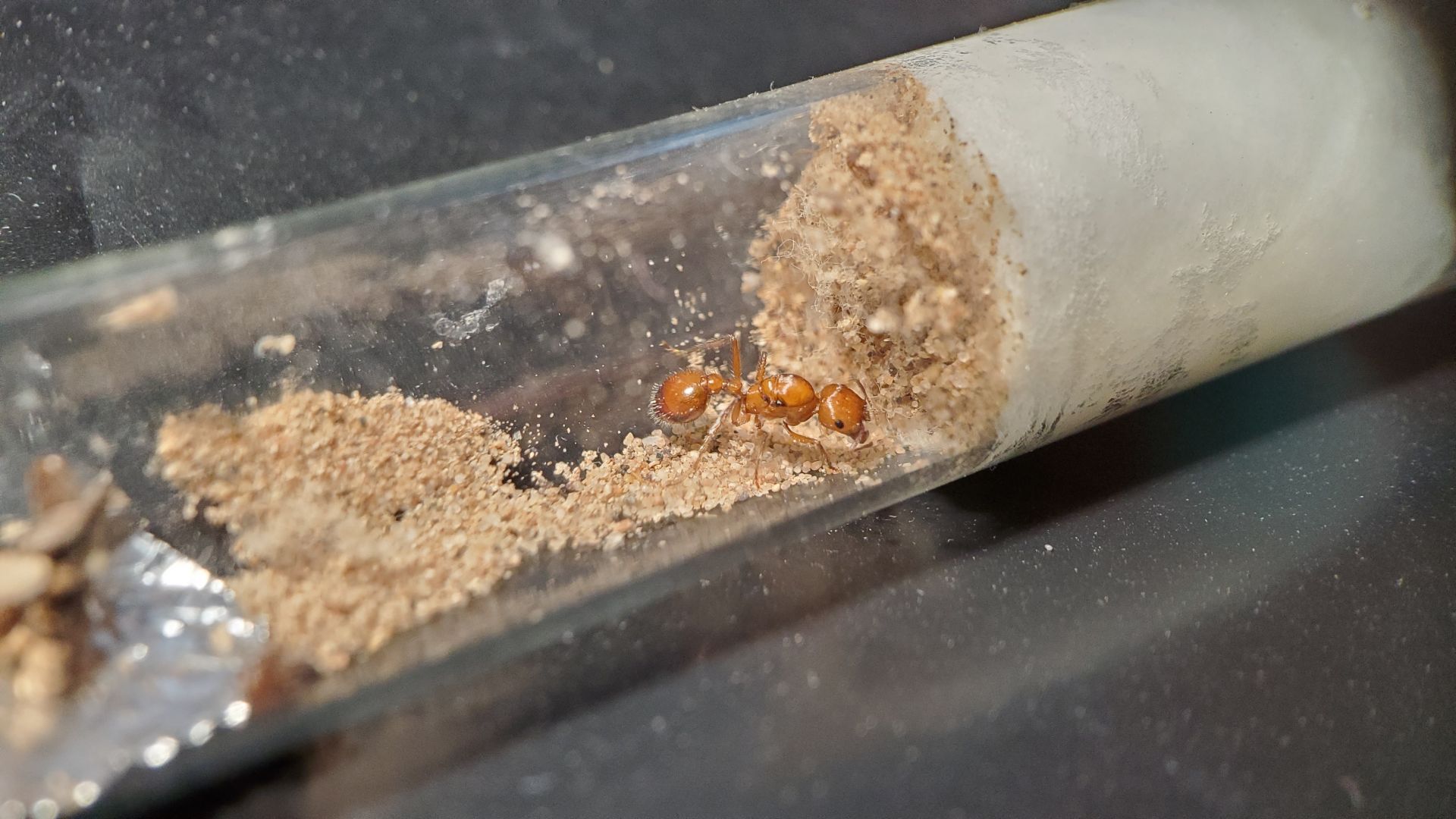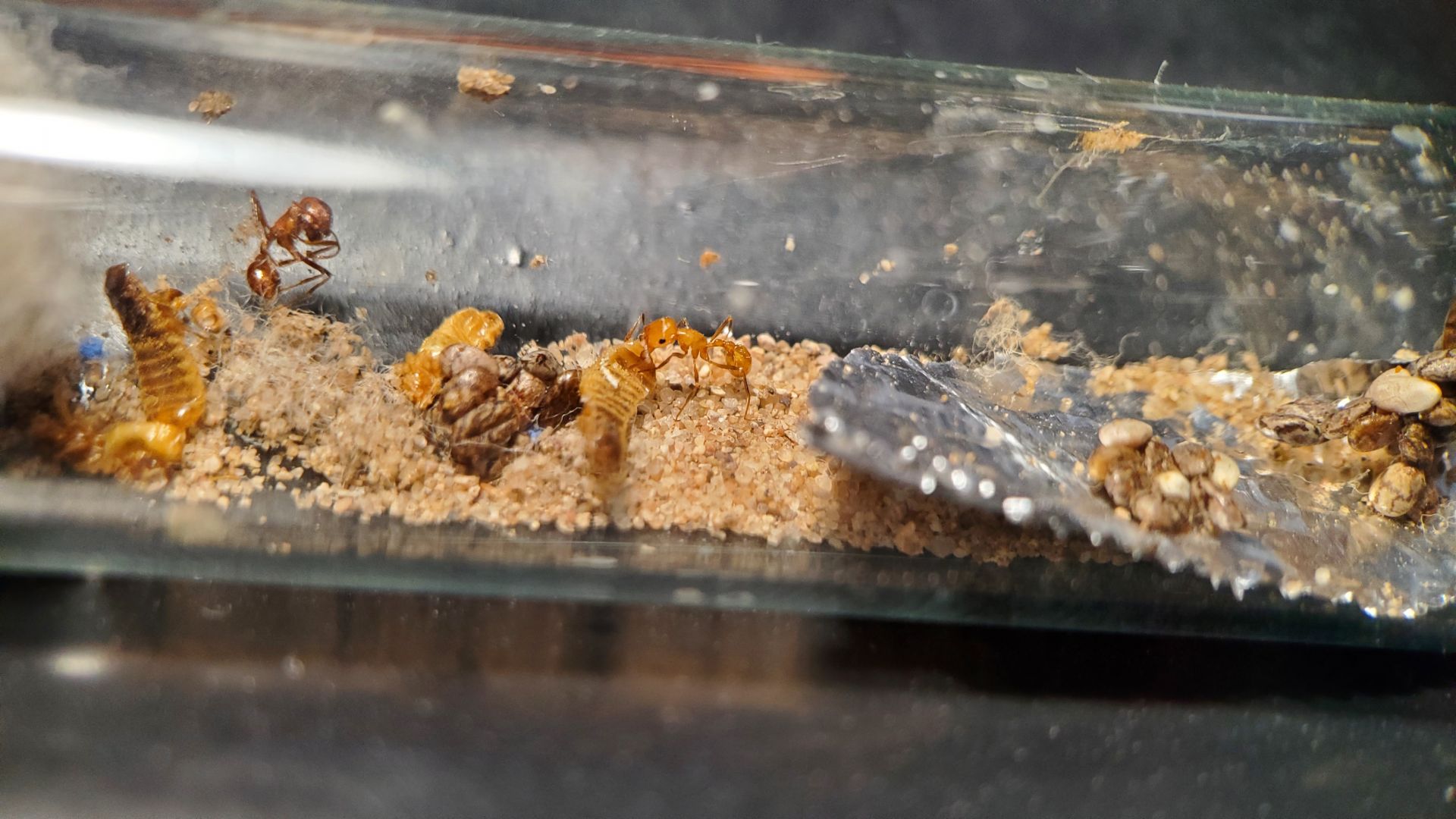 The worker looks quite adorable here with its mandibles opened. The sand really brings out the orange in the worker. The third image shows a worker stuck on the wall, which is the worker ready to eclose. Someone pointed out that the third image looked like a crime scene lol.
Pogonomyrmex Californicus September 28, 2022
The colony has received its third worker. Pogonomyrmex already appeared to be adorable, however the yellow, soft exoskeleton adds to the charm.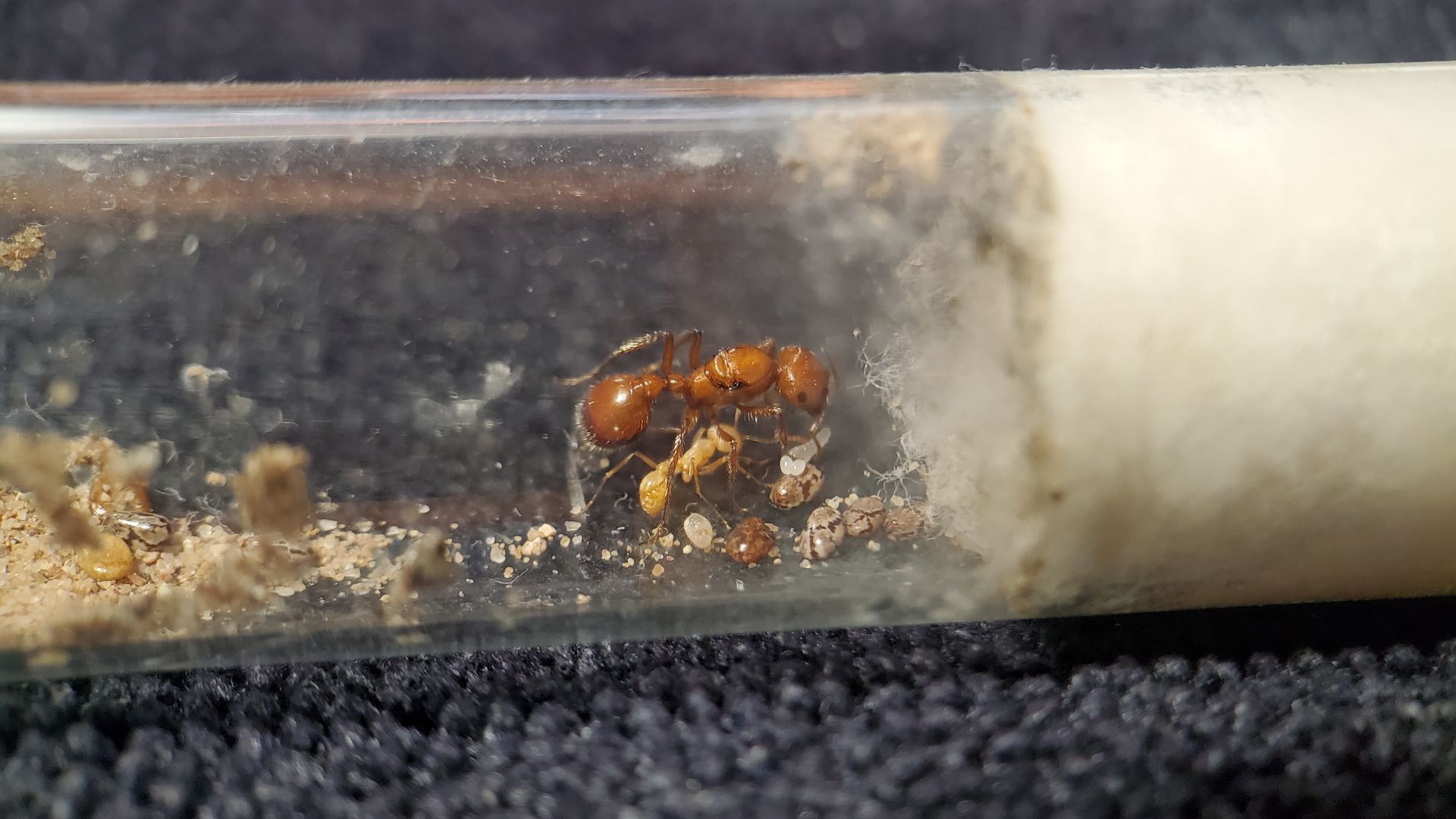 The growth appears to be steady, with another decent size larvae and more eggs making there way to the colony.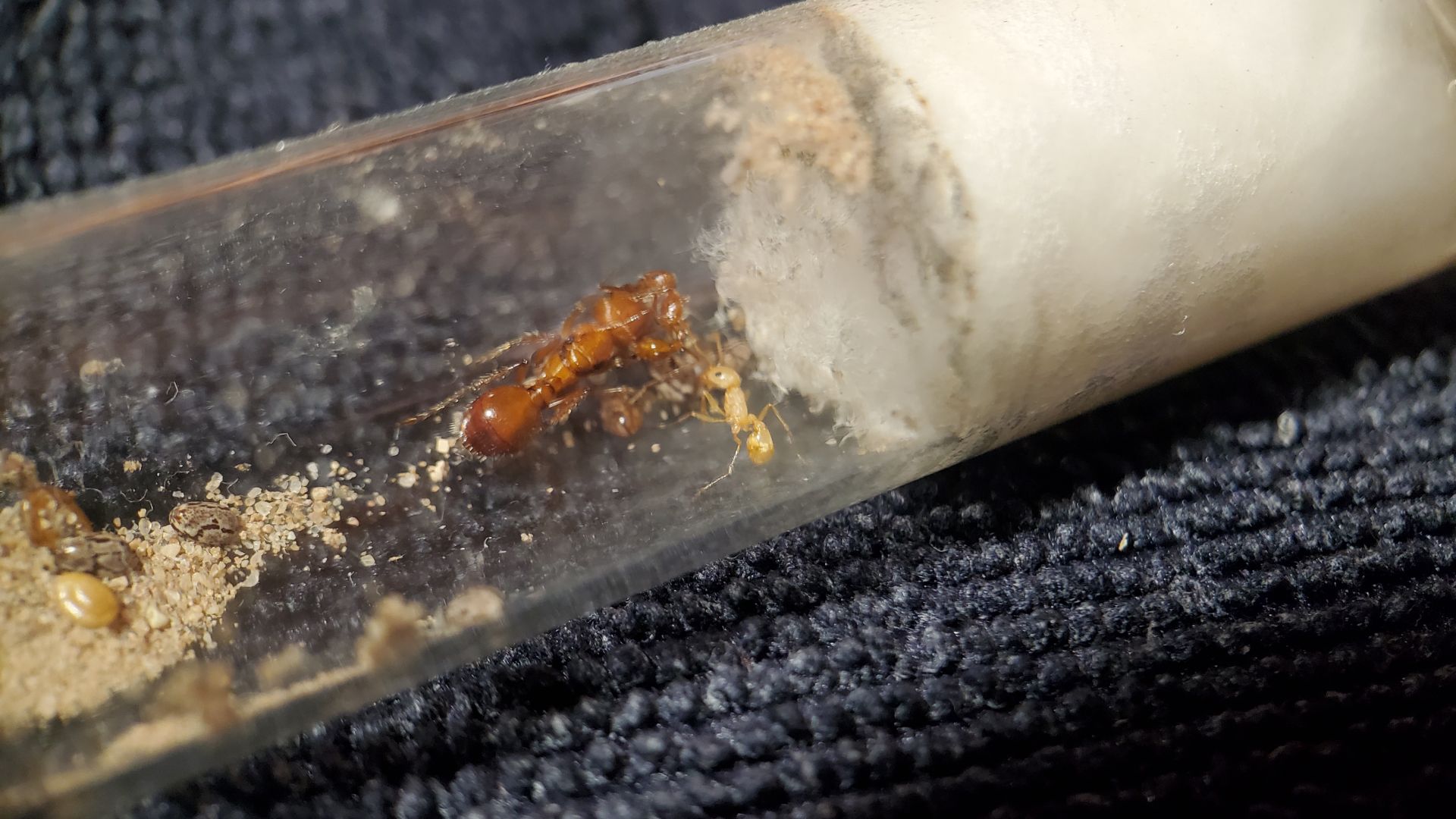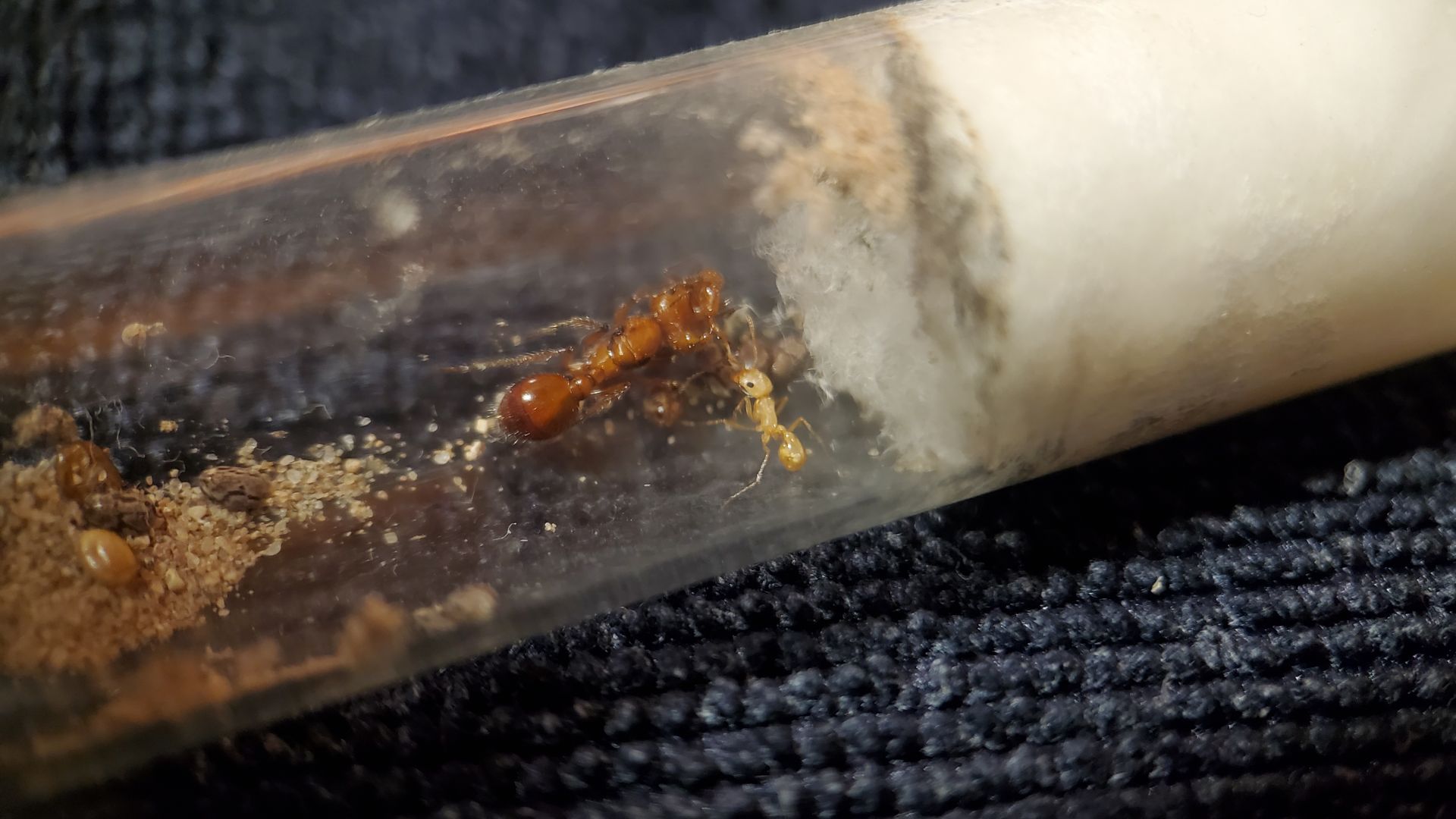 Short Videos
Not sure, if I should write captions or write most of the information in one paragraph then post the images of that day. Any feedback would be appreciated.
I had some journals that I started last year, but neglected those ants. They are still alive, and I forgot which species they belong to, so I would need to do some work to bring back those journal, haha.
I also have an instagram, where I dump the photos I did not use for the journal.
Insta: Antkeeper.Purple
Edited by MrPurpleB, September 28 2022 - 11:26 PM.