On July 29th I received a small colony of Camponotus sansabeanus from jeffpbalderson along with one of my colonies of C. modoc and a few other species. When they showed up they were in great condition with all the workers active and healthy, at that point the worker count was about 9-12.

About a week later a worker died bringing the count down to 8-11. However another week later the queen laid a small batch of eggs which I was thrilled at. Side note this species eggs are so interesting and different due to their bright yellow-orange color compared to the normal white eggs of other Camponotus.
As of now the colony has a mixed pile of eggs and small larva, they are being fed a diet of pure honey and dubia roach.
Here is a picture of the the brood and queen.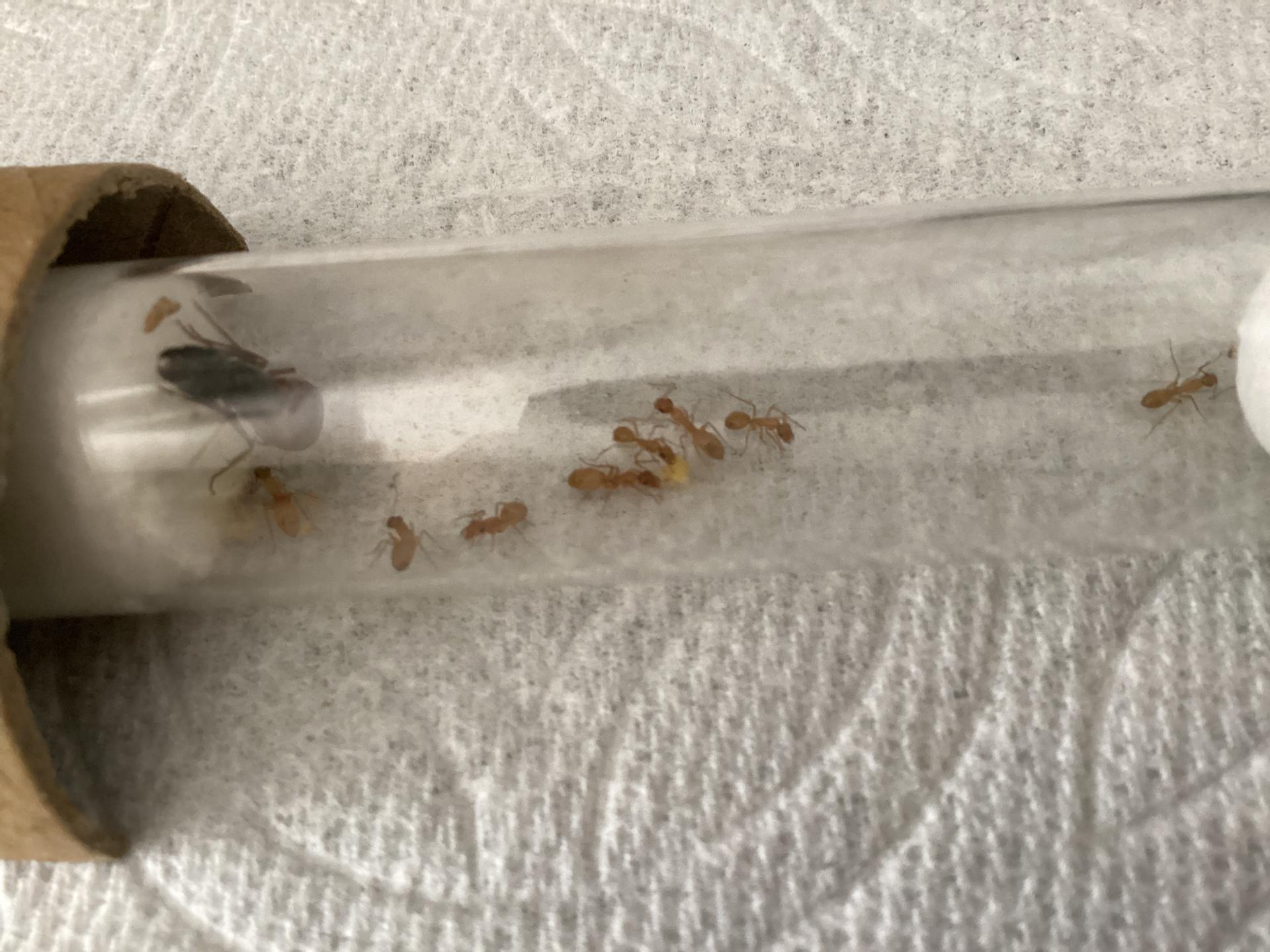 Here is a picture of the whole colony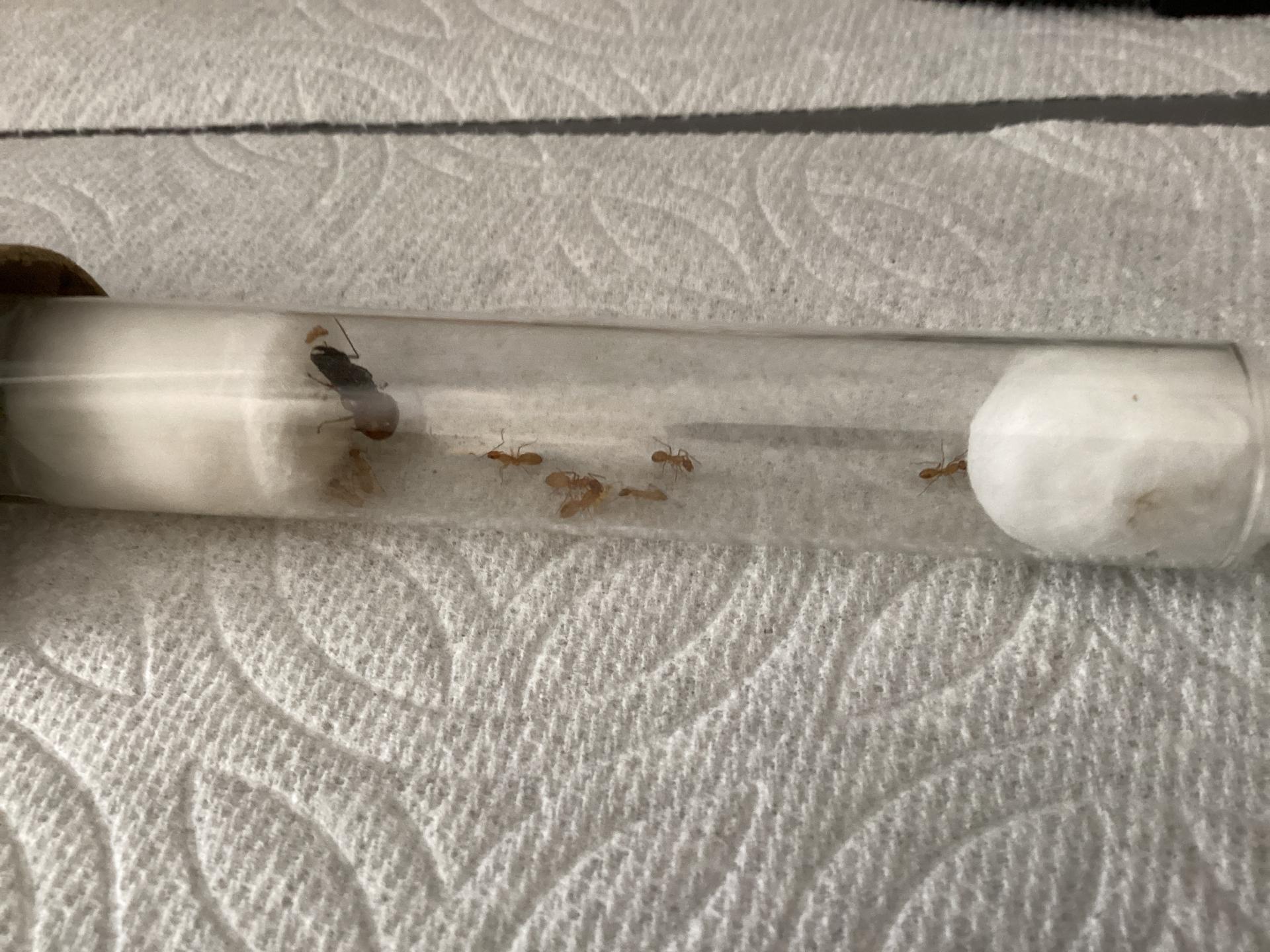 Edited by FinWins, August 21 2022 - 10:51 AM.