If you may or may not know I'm kinda over obsessed with Myrmica so I put a lot of attention into them. Anyways there's this particular species of Myrmica that seem to exhibit polymorphism to some extent. I've heard that some Myrmica species are ever so slightly polymorphic but this species or colony (since I haven't confirmed any other species around here to be the same in my area) has workers rom 3.5 mm - 5 mm. I don't request an ID since the chances of them being accurately identified is slim, but I'll put in the basics, The workers range from around 3.5mm - 5mm I caught a glimpse of their queen(s) and she seems to be around 6mm and apears to be all black compared to her workers who either have a red or orange(ish) thorax.The colony is also less swarmy then the other Myrmica around here.
Here's some Photos: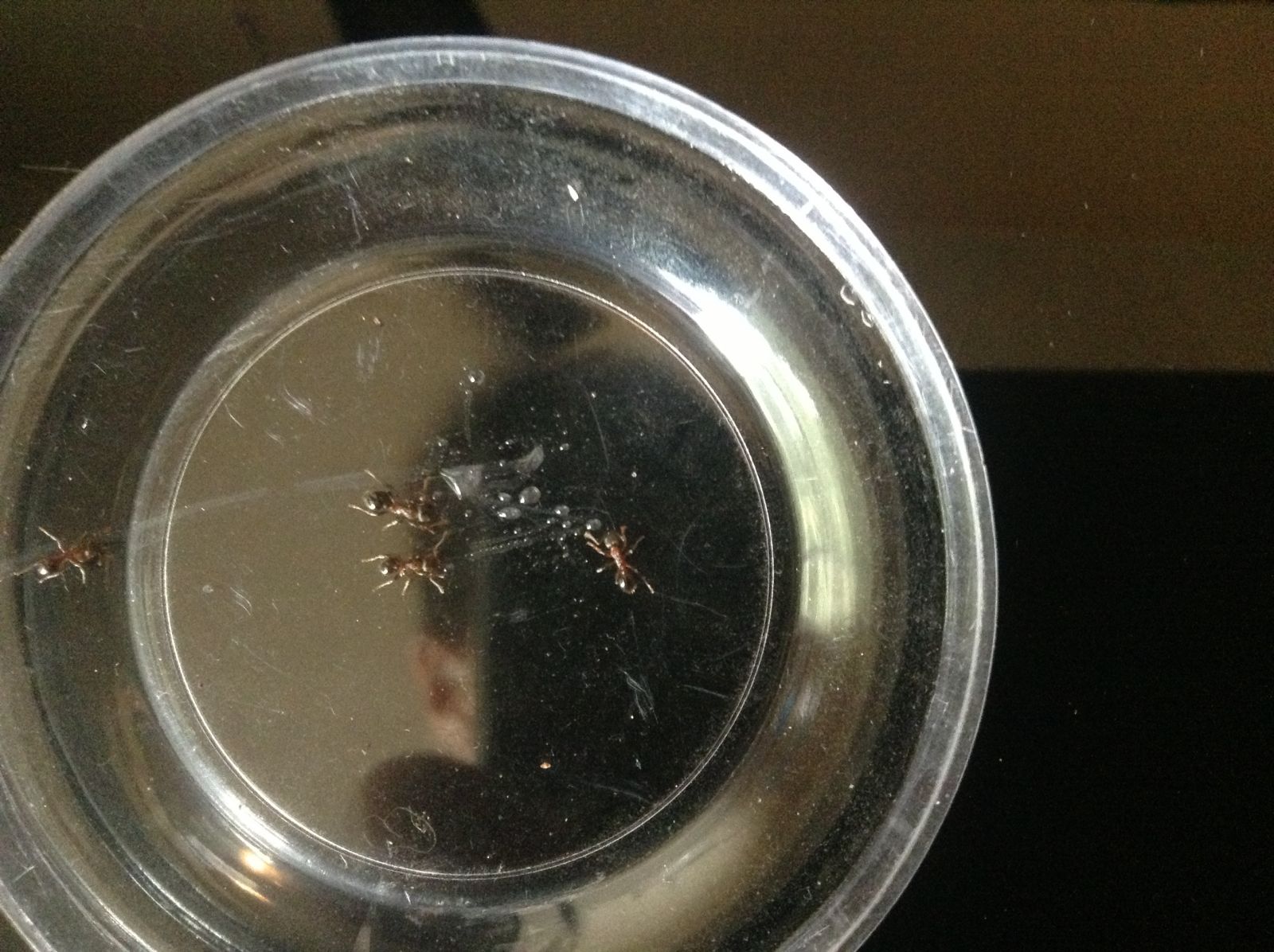 A few live specimens I collected.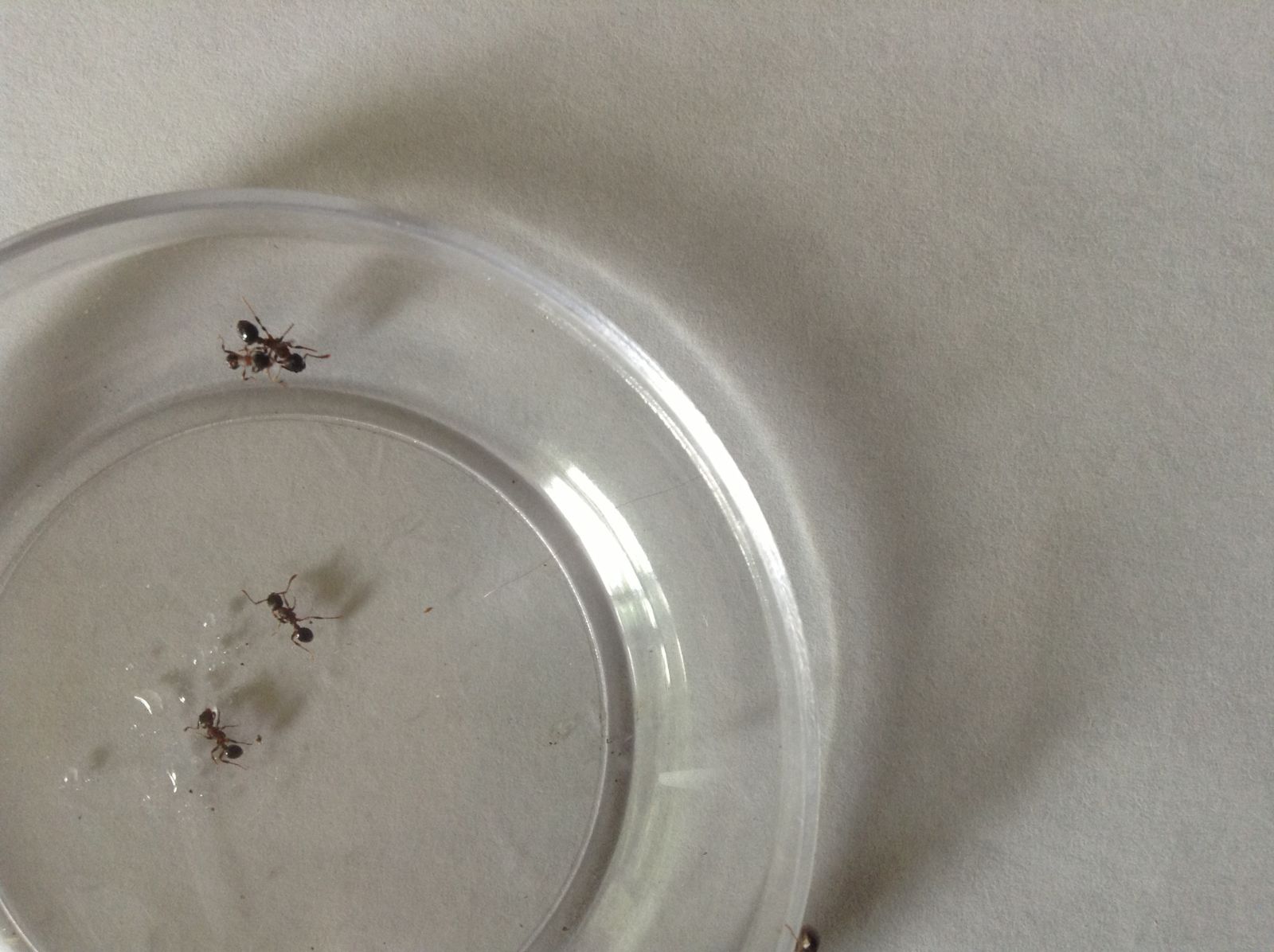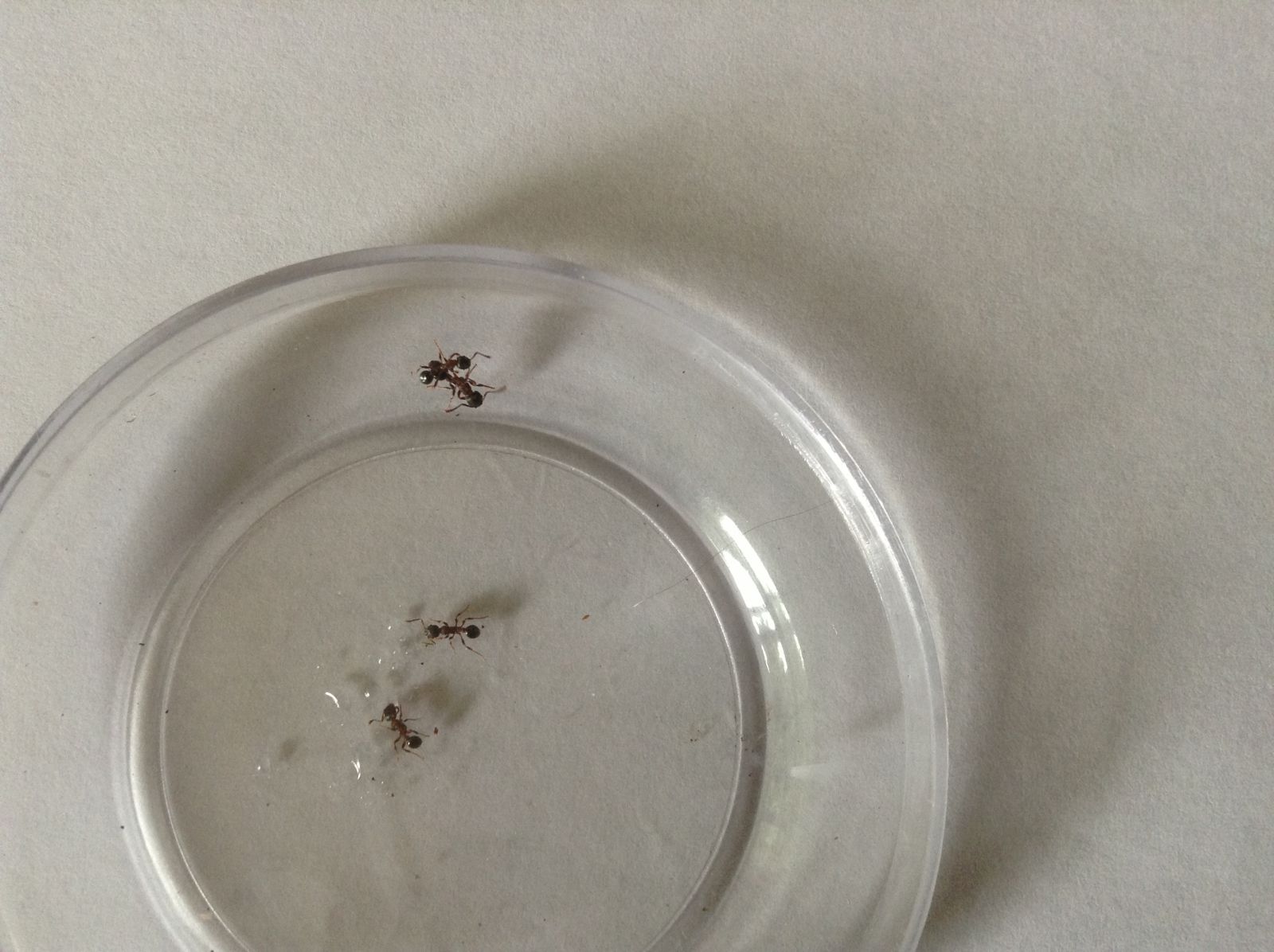 They're mostly 4 mm I have three 3mm, one 4mm and one 5mm. (I think)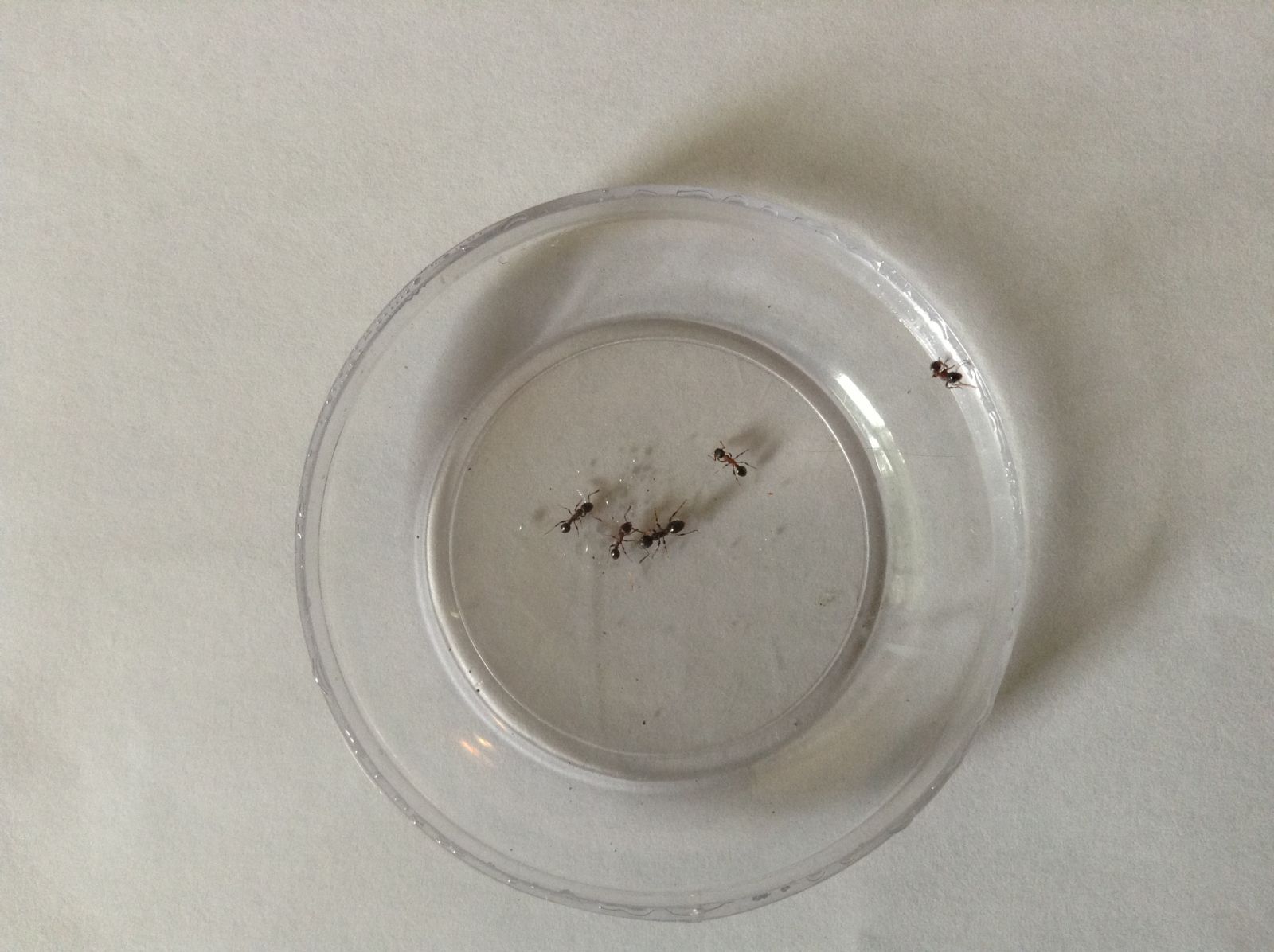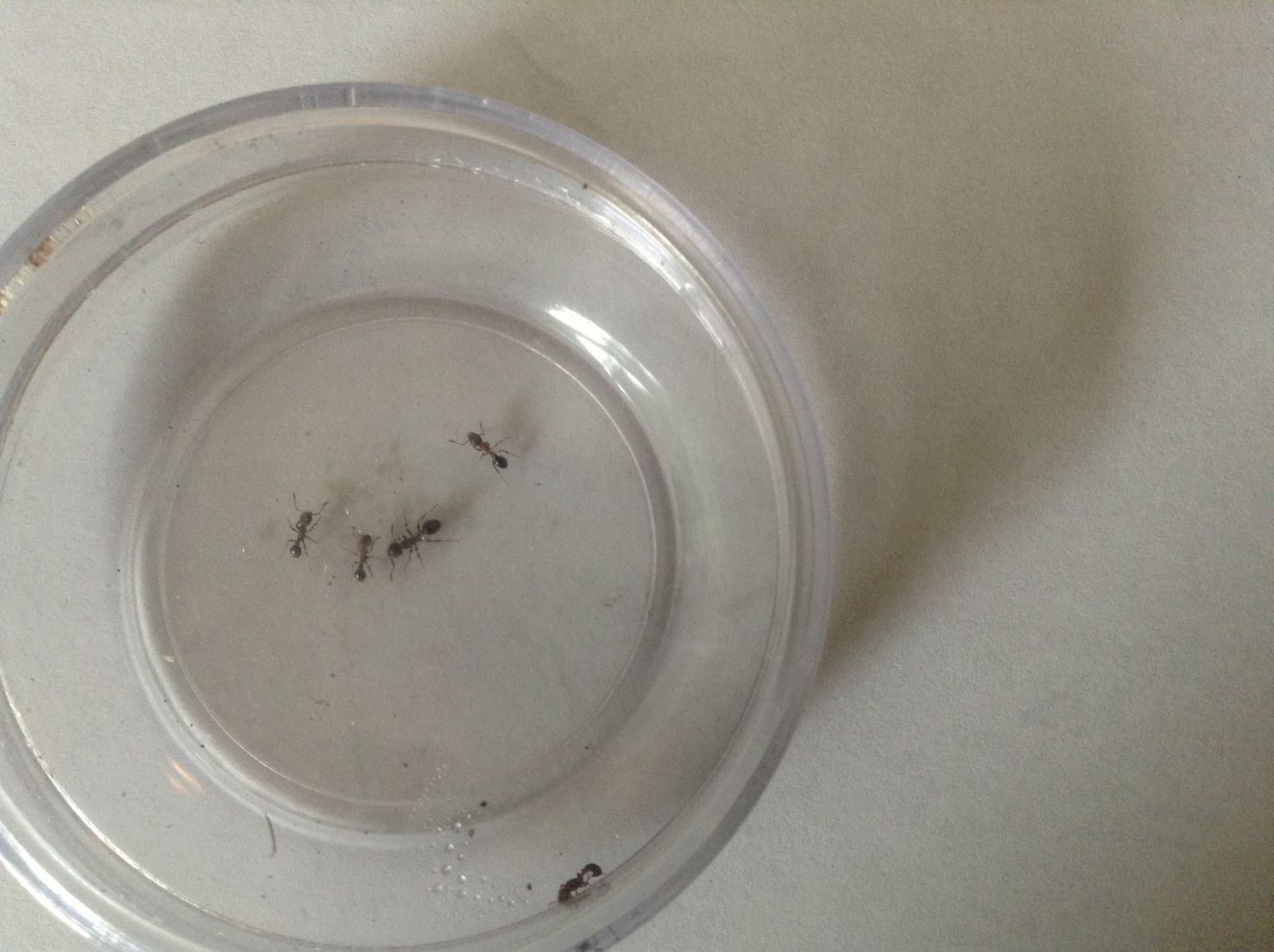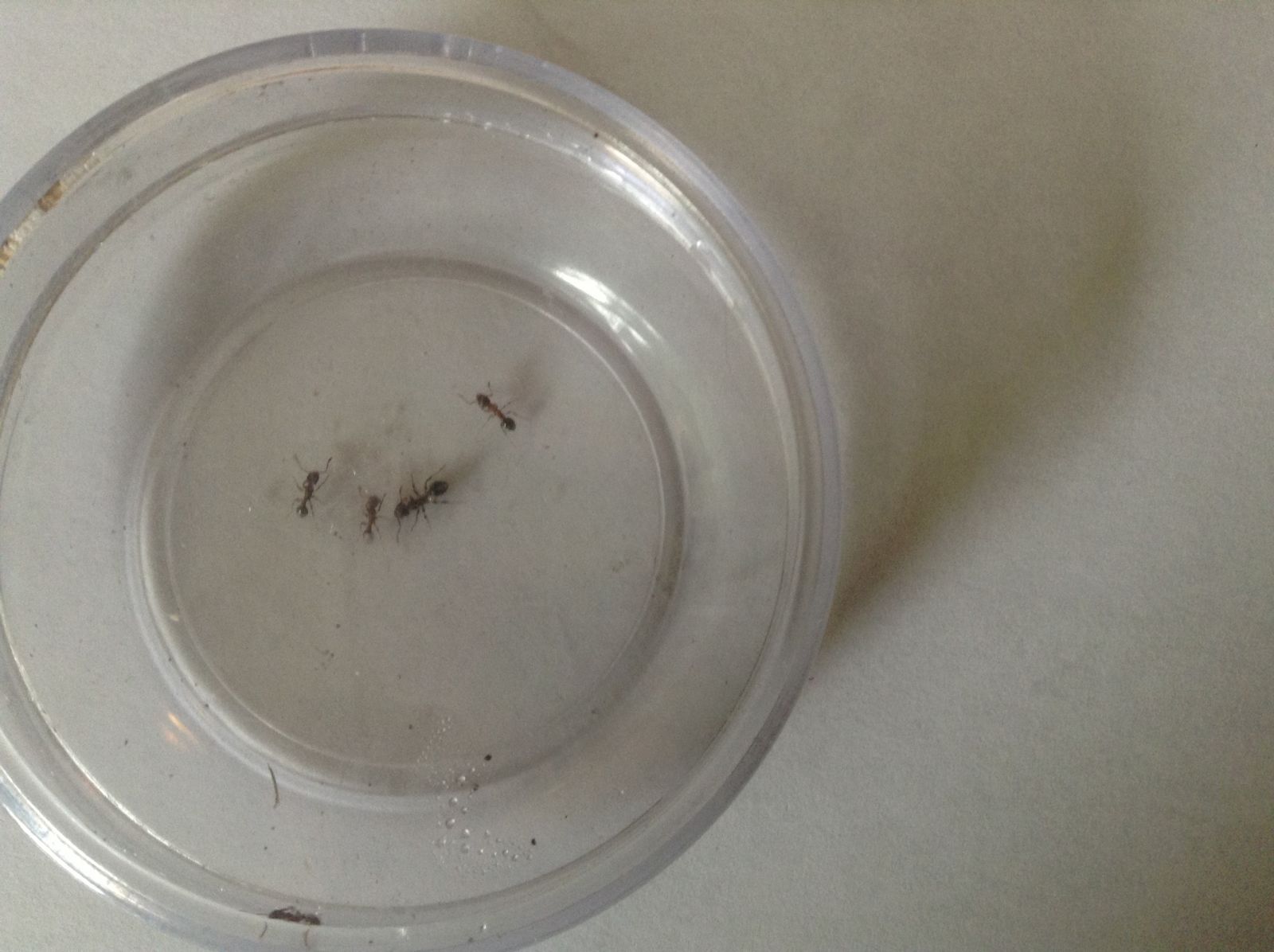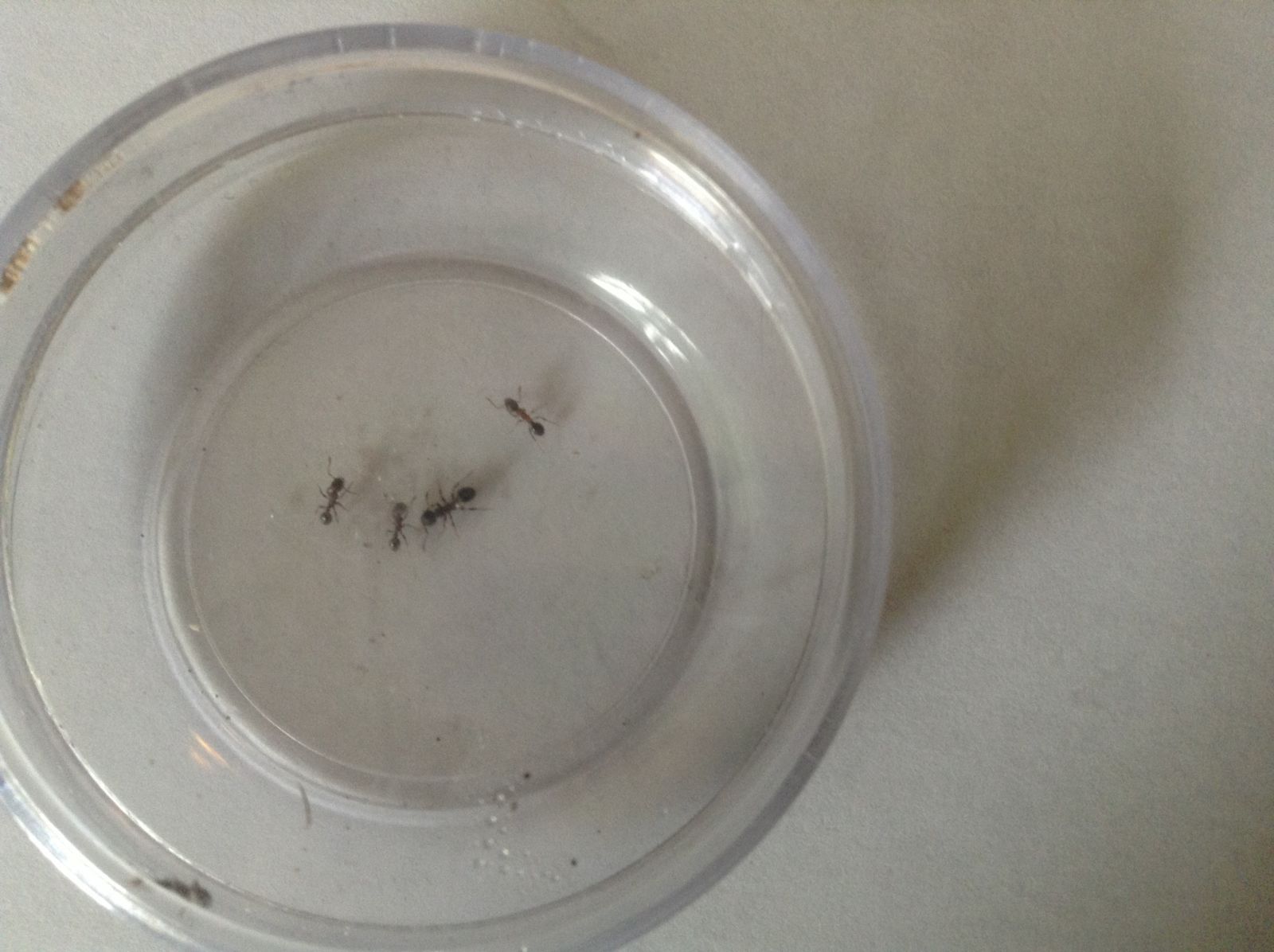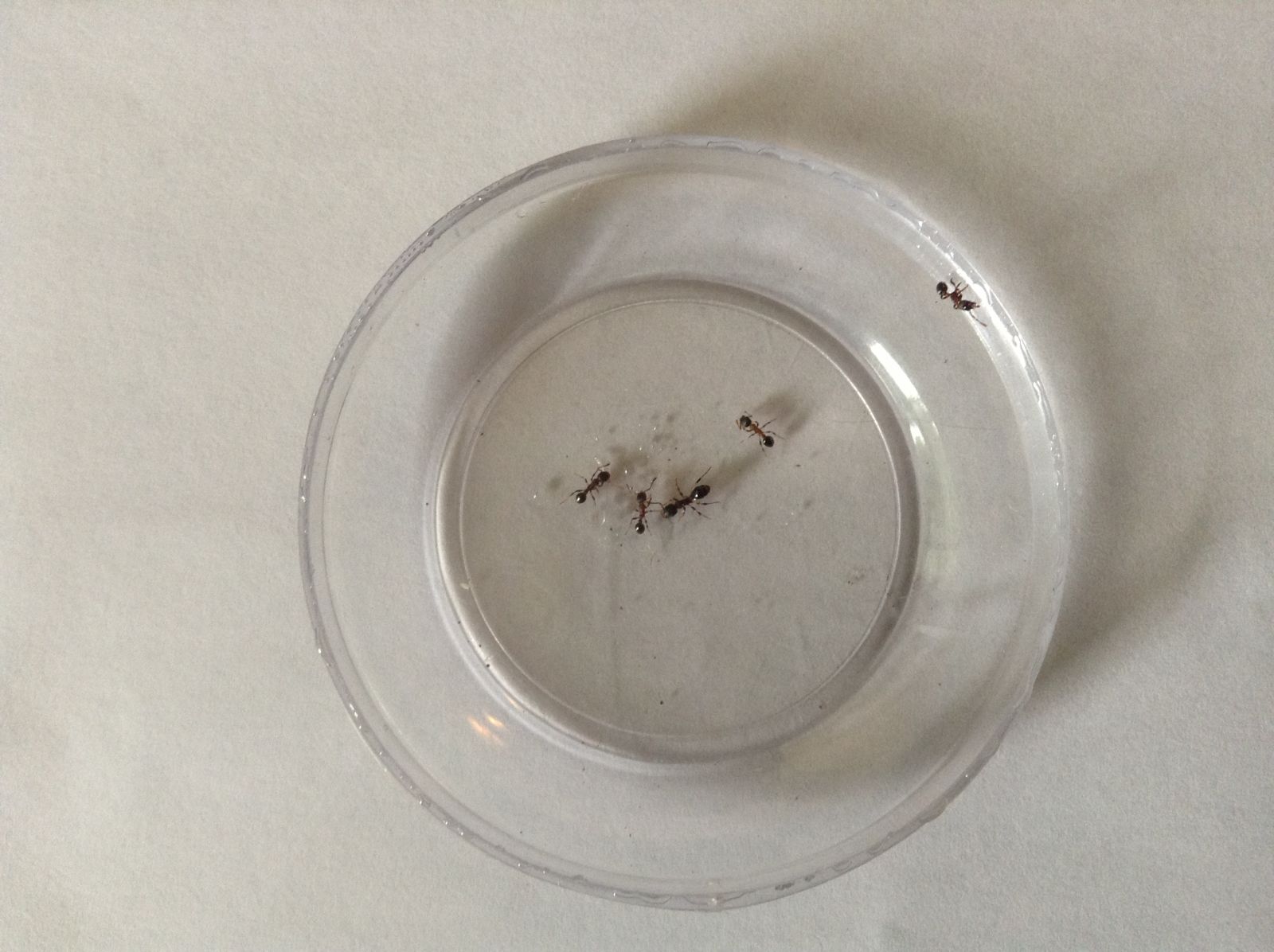 Here they're drinking honey right next to each other so it's easy to compare.
Edited by LC3, July 14 2015 - 8:39 PM.