The day after the last update I noticed that the first major pupa was starting to darken, ever so slightly.

The day after that I decided to go ahead and move them into their next nest: a Mini Labyrinth. It was maybe a bit pre-emptive, as I was originally planning on waiting until the end of the month to move them. But at the end of the day I'm impatient, and they're my ants. So whatever.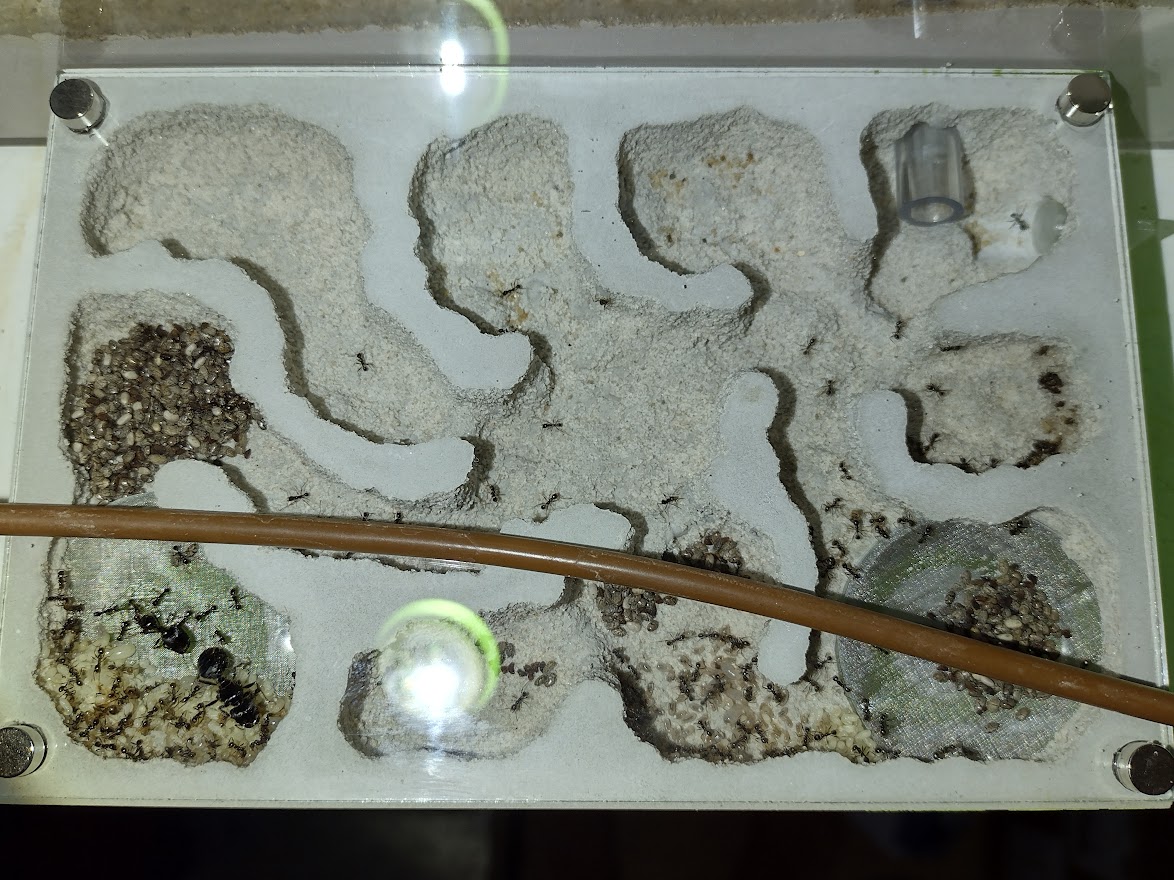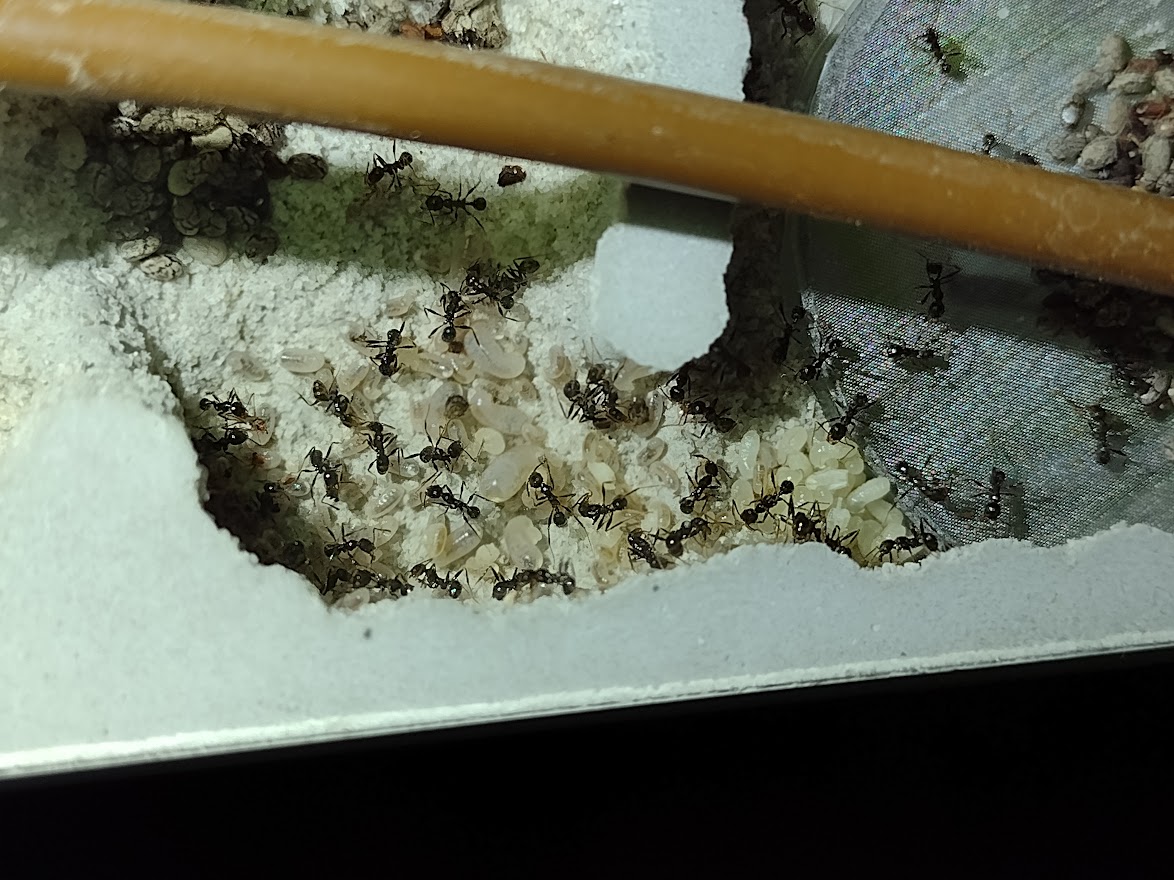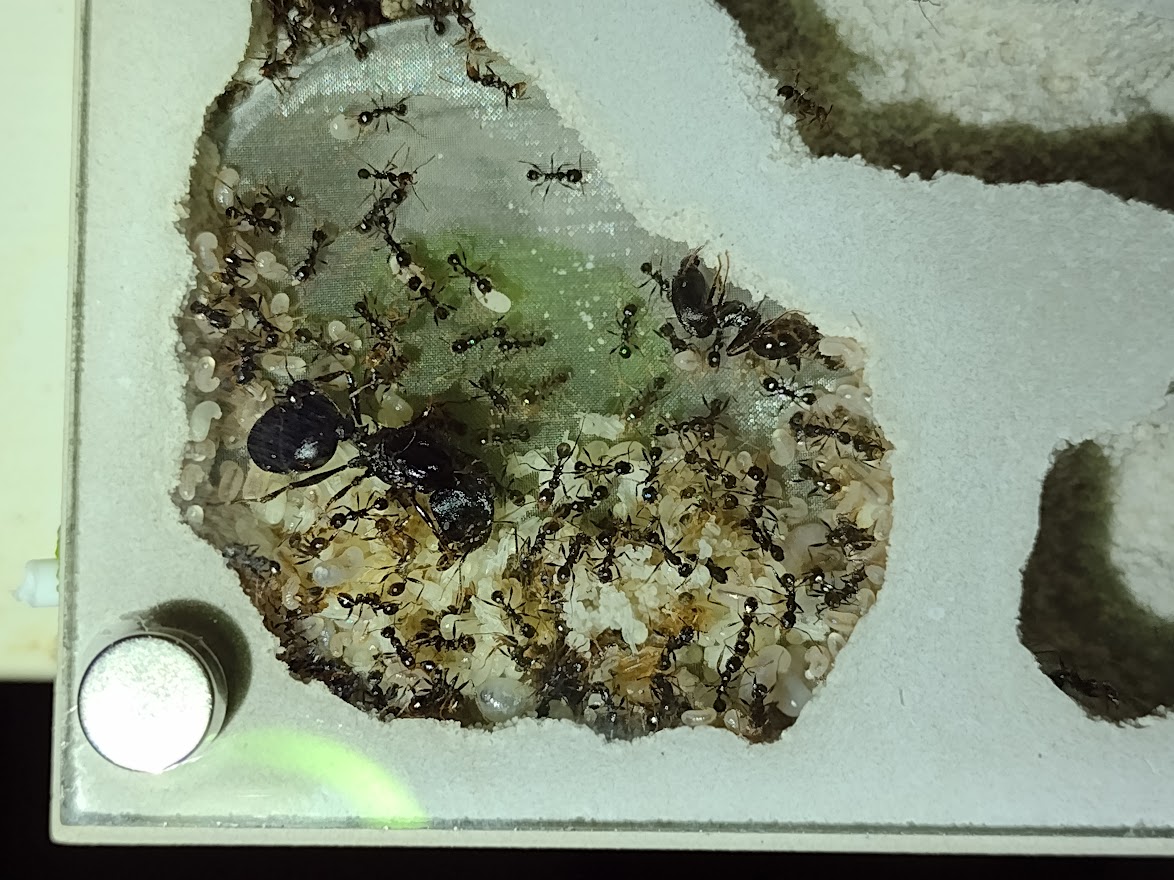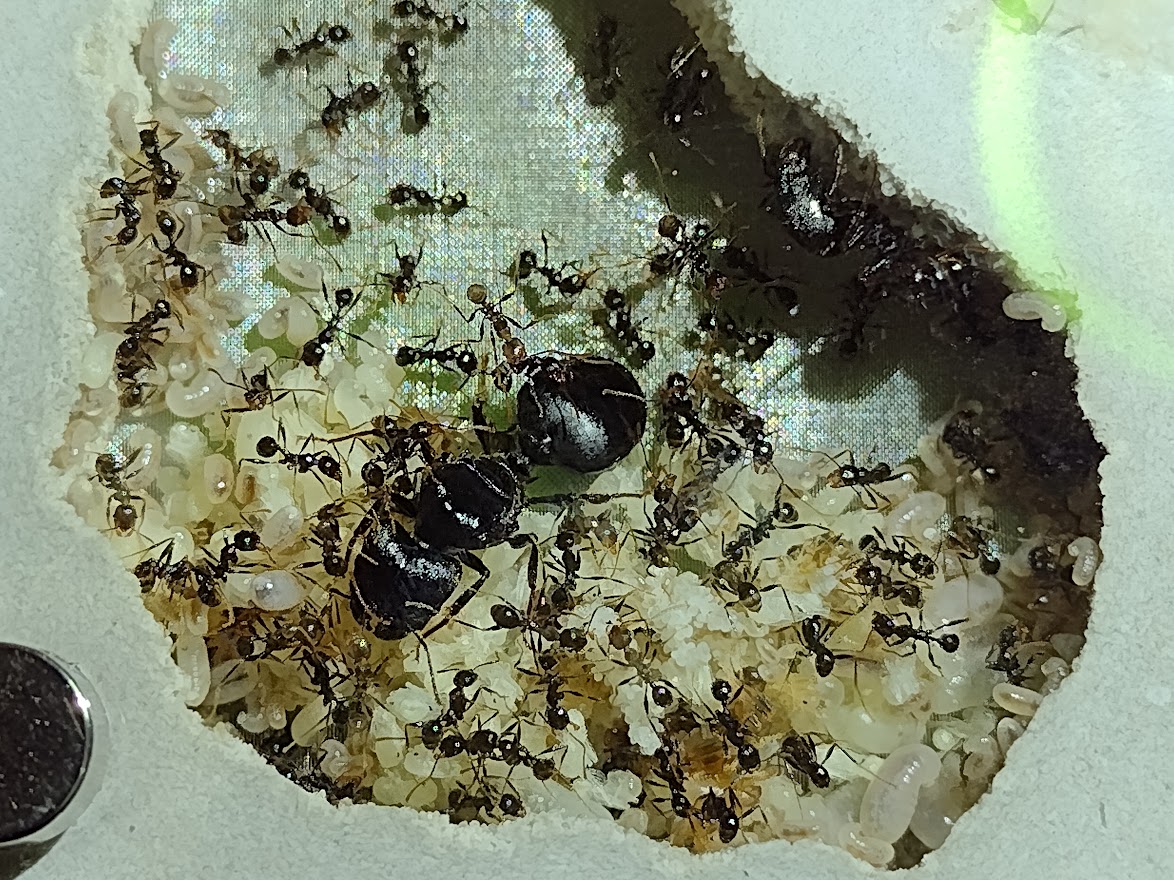 They've settled in very nicely, and as of today, their first biological major eclosed!