So at this point I currently own 5 colonies of Strumigenys, and since I'm constantly collecting more and plan on eventually getting colonies of tropical species (cordovensis, tigris, etc.), I should probably just make one journal for all of my colonies so I don't have to make tons more journals. Here's a list of my current colonies with links to older journals to catch you up:
Strumigenys membranifera
Strumigenys rostrata
Strumigenys rostrata
So I did manage to collect that Strumigenys rostrata colony from the same rot hole I found the S. clypeata in. I believe I only got a portion of the colony, as colonies of rostrata are some of the largest among native Strumigenys, with upwards of around 200 workers and 3-5 queens. I only got 1 queen and around 10 workers, so there's almost certainly more to collect, which I will try and do tonight. In the meantime, here's some pictures of one of the workers. I'll try and get some of the colony itself later on.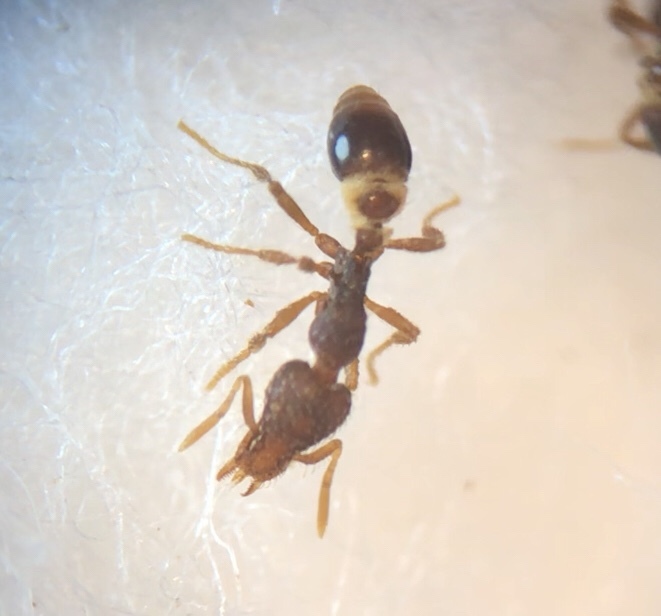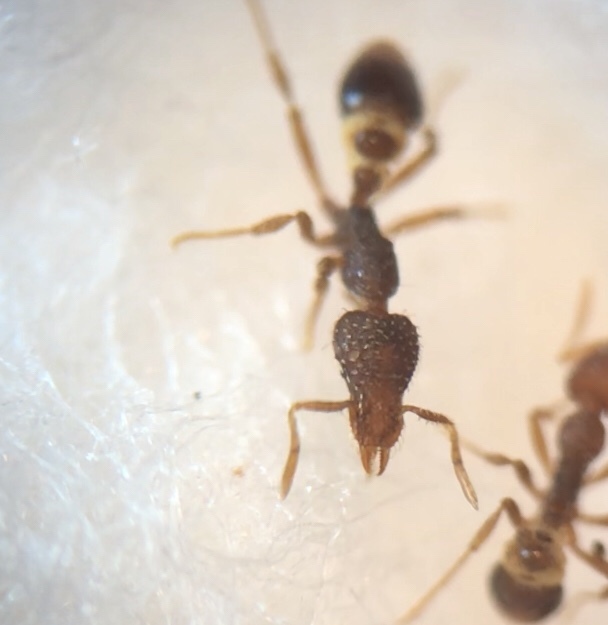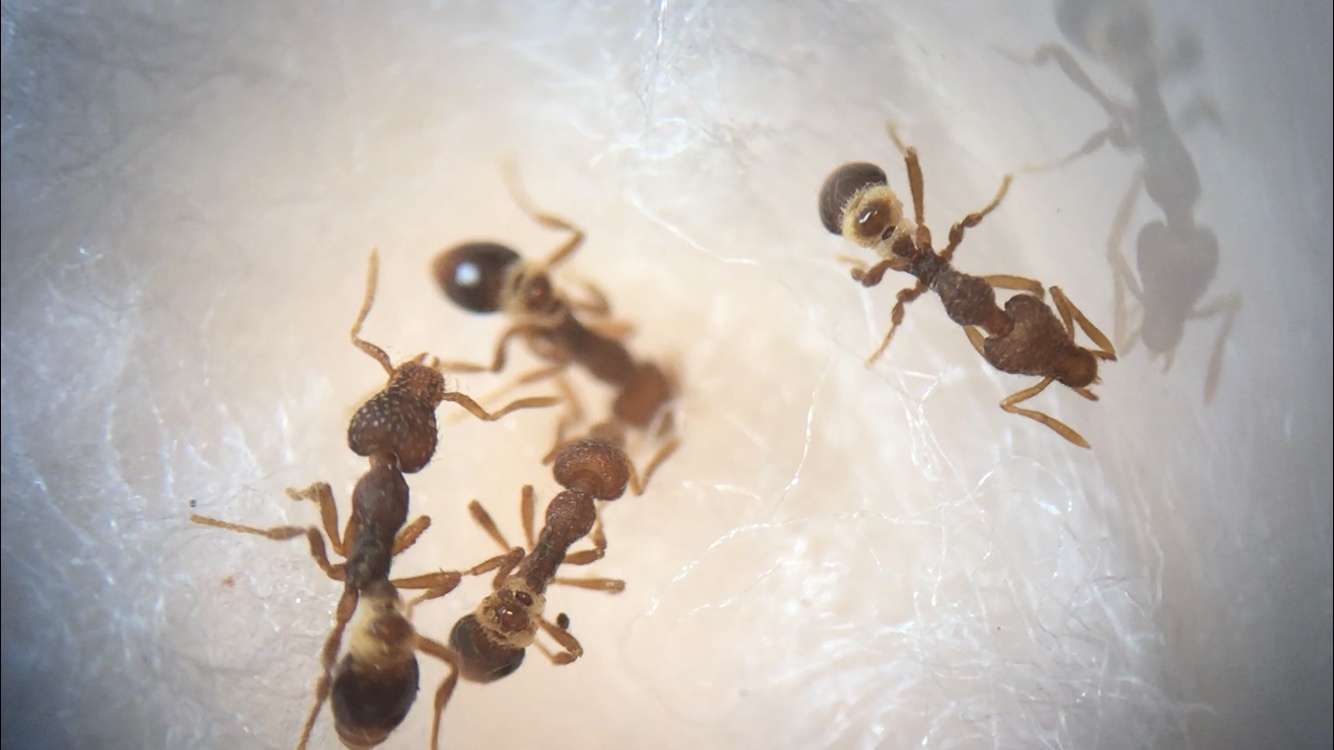 The large, dark individual on the left.
Edited by Ferox_Formicae, May 25 2021 - 4:12 AM.