Interesting! I hadn't learned about that yet, thanks.
So the Formica queen has her third nanitic today. At what point do I offer them an outworld? I realize they will want to stay in the tube but I feel bad offering them food that they might consider garbage. Stop dumping garbage in our home! I feel like with an outworld they can take whatever they want and leave the rest.
Here's my proposed setup. The outworld would have a lid. I figured I'd cover the end of the tube with sand so they can dig their way out. I'm afraid to mess with them since they're doing well but I'm afraid of giving them too much or to little food.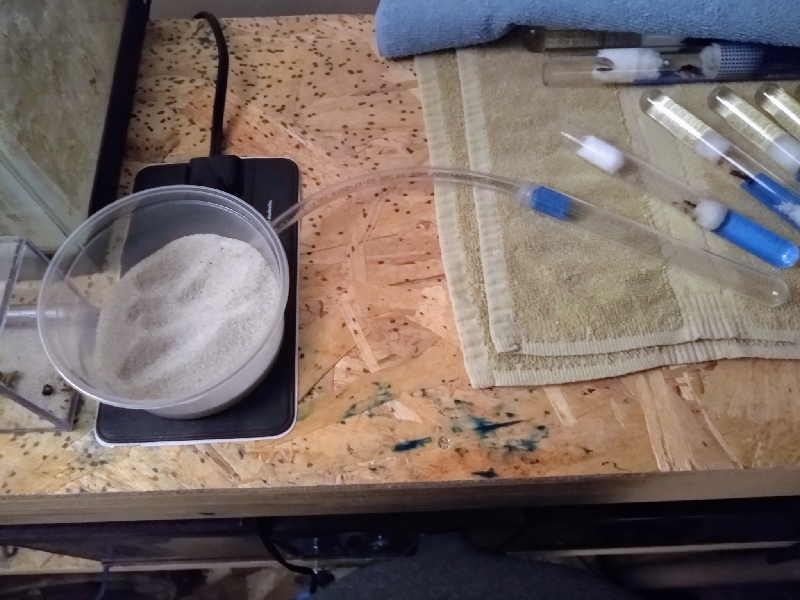 Edited by Polyacanthus, July 8 2020 - 7:21 PM.