Hello everyone! Hope you've all had a great time finding and caring for queen ants this year! I just recently joined this forum and I've decide to start a journal on my favored (just caught 3 days ago) Camponotus subbarbatus! They are super gorgeous ants, and I've never seen them before! Here's a photo of her from when I first got her: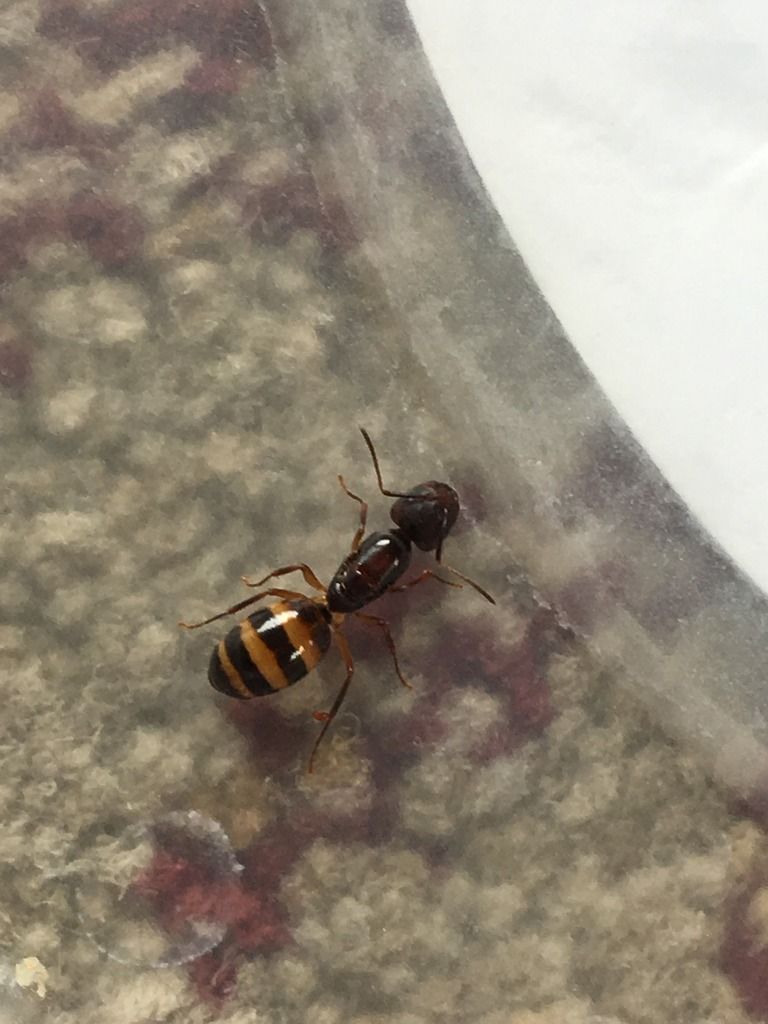 (also, if you're wondering, that mite on her leg fell off)
She has just laid her first egg today, which is very surprising because normally it takes 1 to 2 weeks for Camponotus species to lay eggs. I have also been trying to start a colony for three years now (including this year). I've done my research, but every little bit of information helps! Off on a journey of wonderful antkeeping!
Also, I have a bunch of Tetramorium immigran queens that I just found this morning! I am hoping that at least one out of the bunch that I caught is fertile, lol. Here's a picture of one of the ants, sorry it's not the best quality!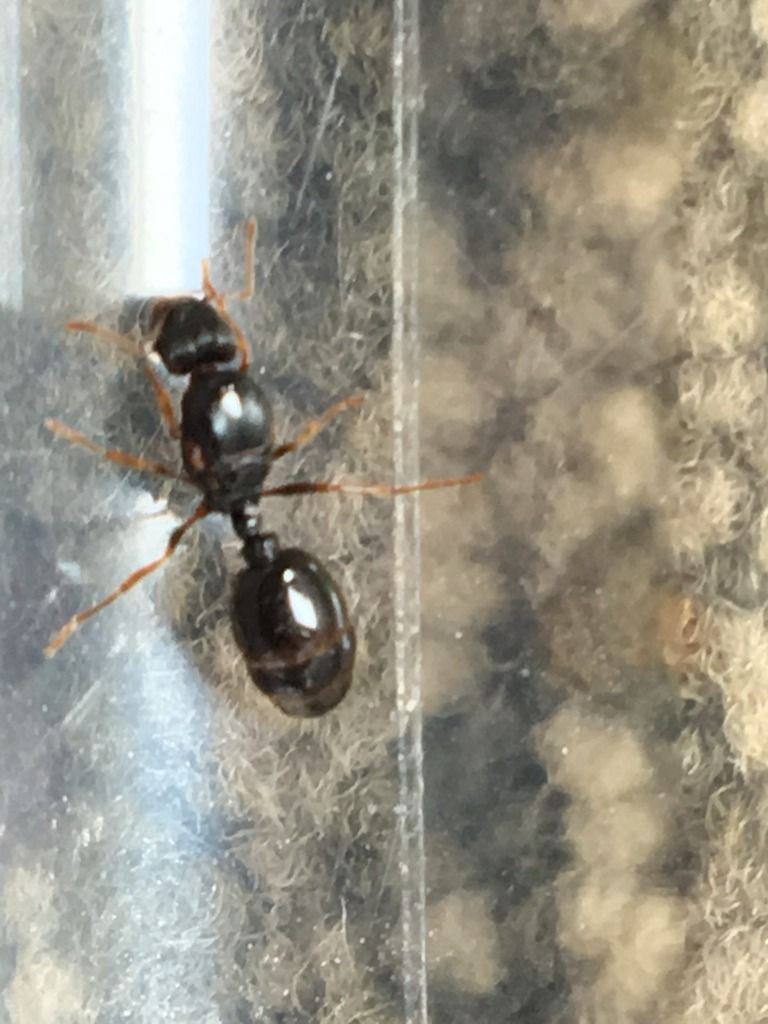 I will hopefully have another update soon (like in a week or two), so keep checking back! Happy ant keeping!
Edited by CatsnAnts, July 13 2020 - 7:17 PM.