I got some queens at a flight that occurred yesterday. I did not have more tubes on me, and by the time I got back with some more, it was too dark to spot these tiny queens.
They are very hard to catch, have an instinct to "crawl under" instead of "climb over", making it hard to convince the queen to climb the edge of a test tube.
They also "play dead" and like to run under a piece of leaf or twig and suddenly stand still when making their getaway.
Anyway, they are around 6mm long, blackish with honey colored gaster - striped.
I suspect they are Solenopsis fugax. Maybe Pheidole pallidula?
I will try to get some better photos, the batch of plastic tubes I got a hold of is horrible.
1. Location of collection: Split, Craotia, forested recreational zone near sea
2. Date of collection: 10th June 2018. 20:00 h
3. Habitat of collection: pedestrian road
4. Length : 6mm
5. Coloration, hue, pattern and texture: blackish with honey colored gaster
6. Distinguishing characteristics : honey-black striped gaster
7. Anything else distinctive: hard to get into a test tube.. tends to "crawl under" instead of climb
8. Nest description : n/a.
9 . Post the clearest pictures possible: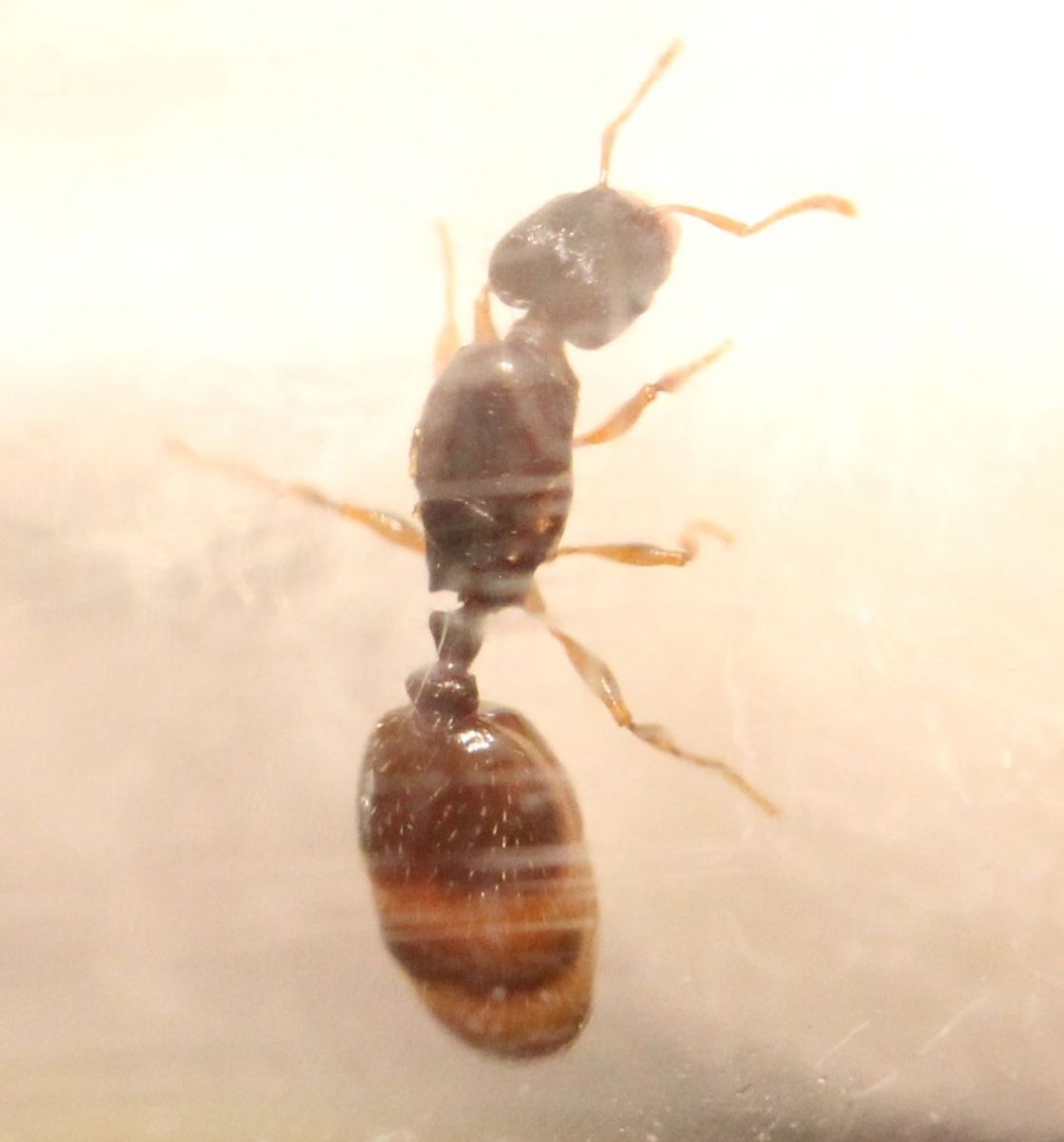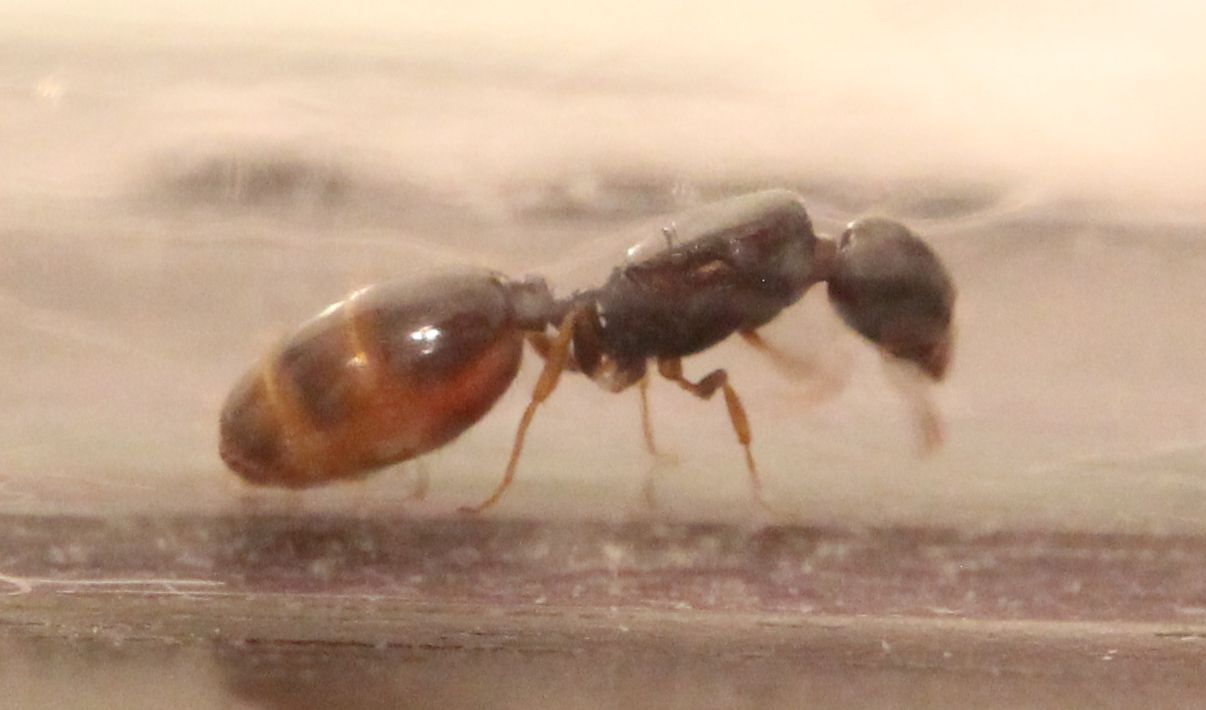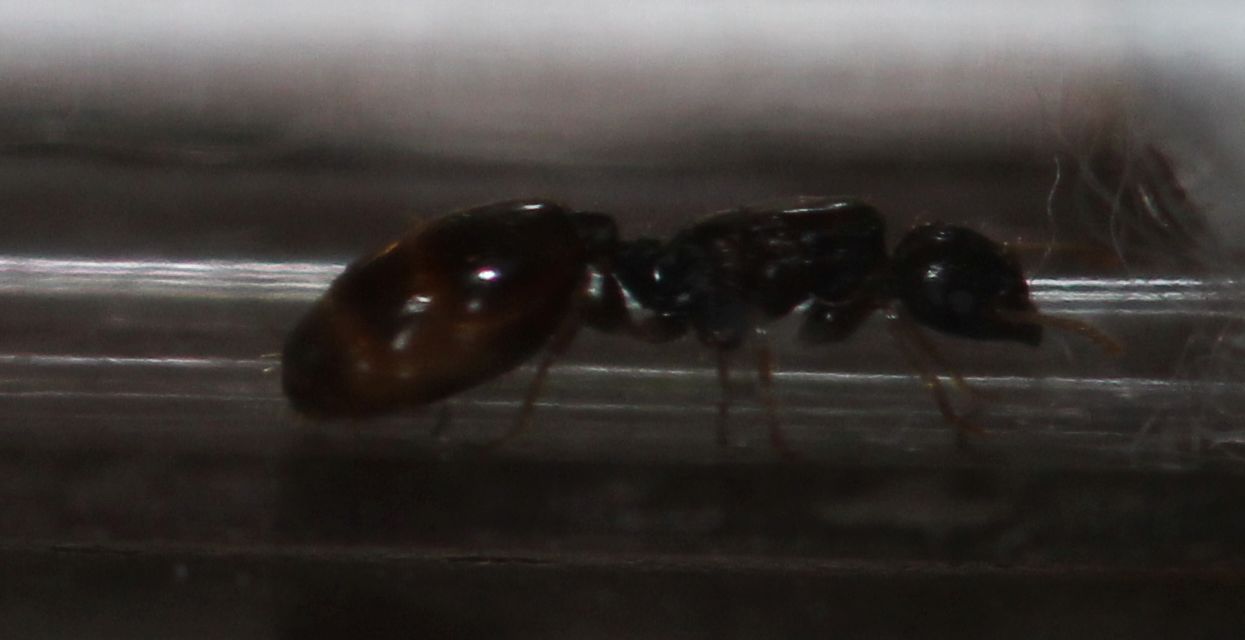 Edited by skocko76, June 11 2018 - 11:25 AM.