Cyphomyrmex season is rapidly approaching, and I've been trying to envision some good setups for founding queens of this genus. The setup would most likely work for other small fungus growers like the ever-so-common Trachymyrmex I saw everywhere in Texas, or the rarer Mycetosoritis.
I haven't been able to find a lot of information about setups for the small fungus growers that mainly use caterpillar frass for their gardens, only the larger dedicated leafcutters like Atta and Acromyrmex.
Below is what I think I'm going to try to build first, but it's a very rough idea.
Edit: If you're unfamiliar with the bead container formicarium design, here's a link to Crystals' tutorial: http://www.formicult...icture journey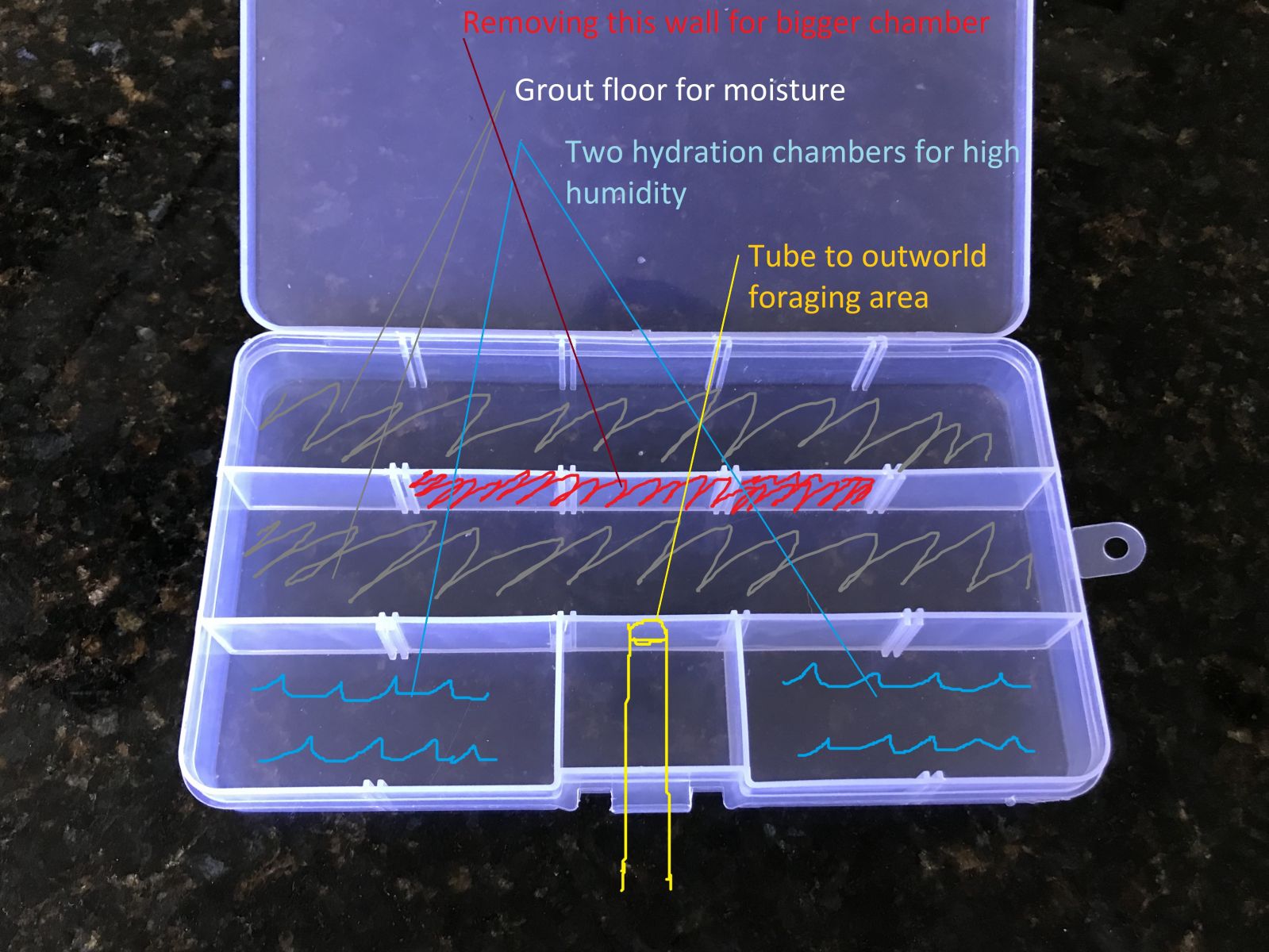 If anyone has any ideas or contributions I'd love to hear them, thanks in advance.
Edited by sericultivist, April 23 2018 - 6:28 PM.