9-13-2014
On the evening of 8-27-2014 I found a few of these
Lasius
sp. dealates up near San Antonio Falls by Mt. Baldy, California. Later that night I found more dealates and alates in Ice House Canyon, just a little ways from there.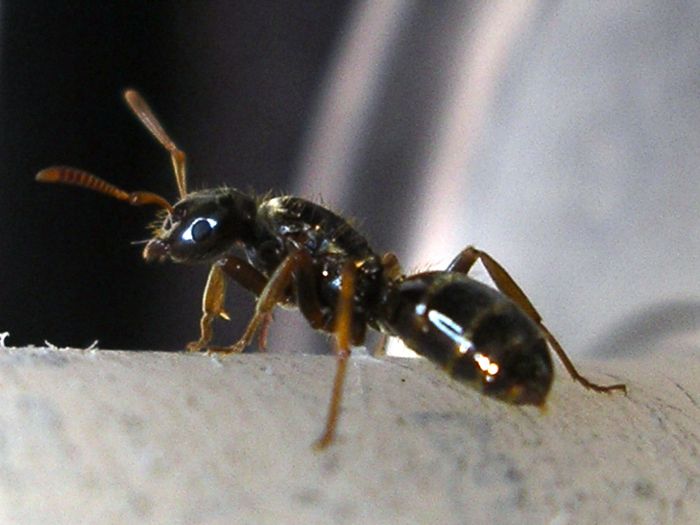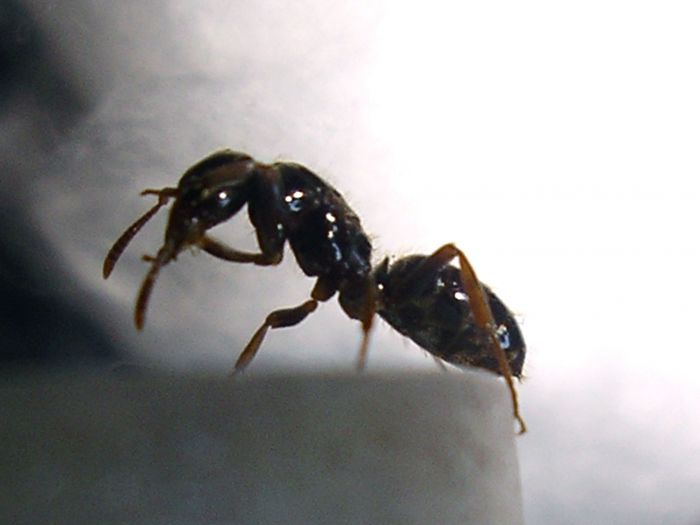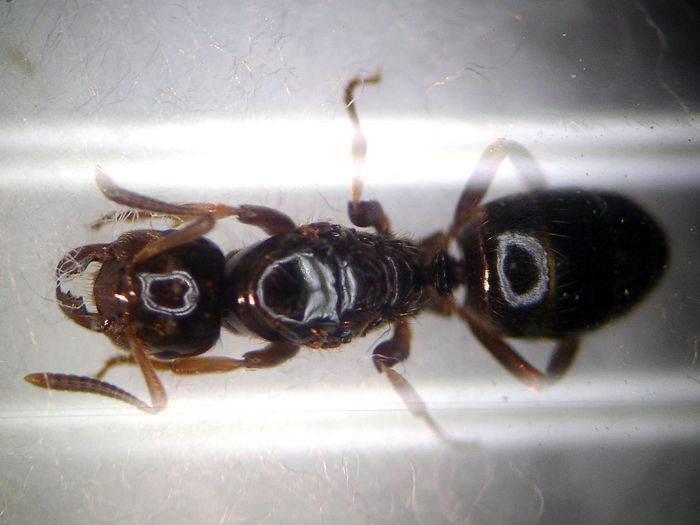 Since this and another
Lasius
sp. I found up there were obviously parasitic, I immediately started coming up with a plan to get some workers for them. It took a week, but I finally obtained some of what should be
Lasius crypticus
. I chilled some of these workers and introduced them to a few of the queens. At first they pulled on their legs and acted aggressive toward them, but after a little while, they were all getting along fine.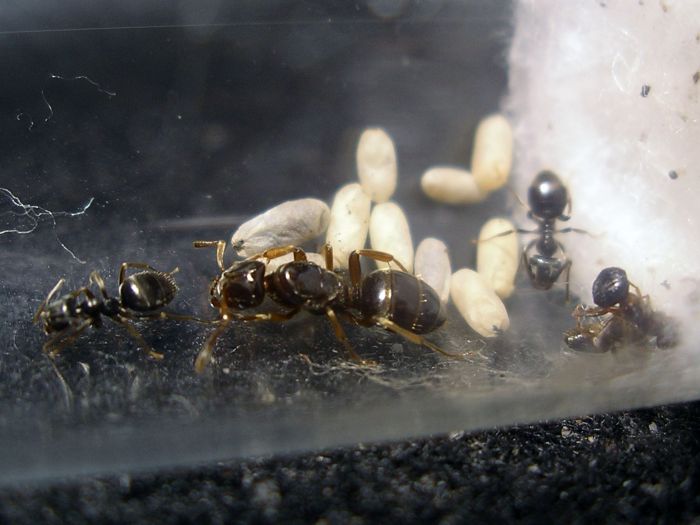 Another week went by, and I came across a ton of
Lasius
pupae and workers of a smaller, darker species, along with some workers from a larger yellowish-orange species.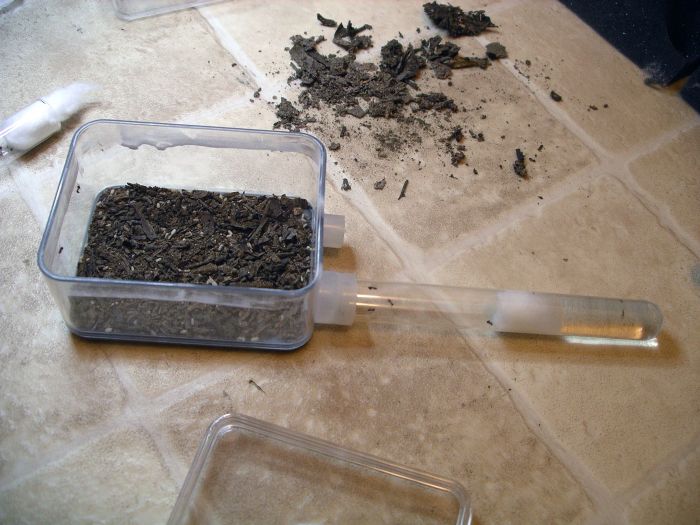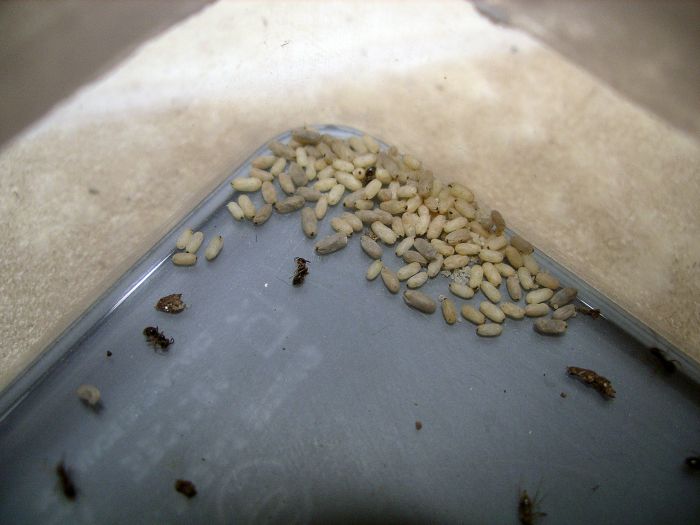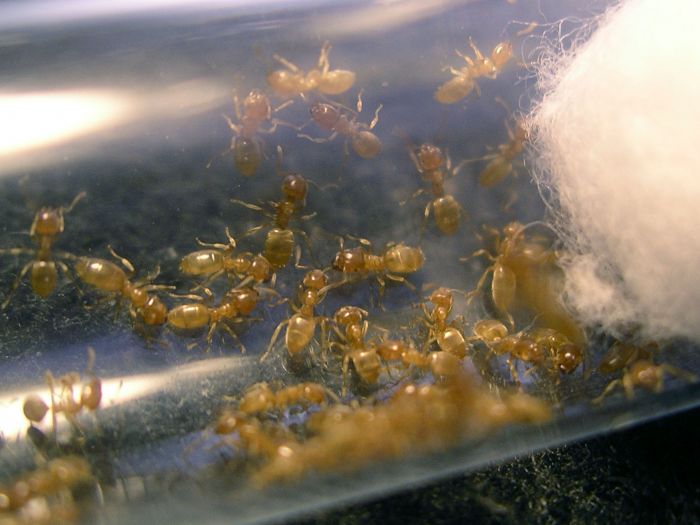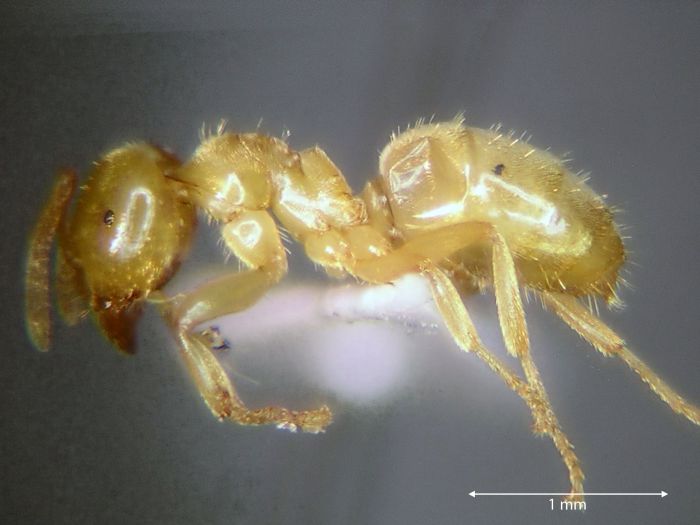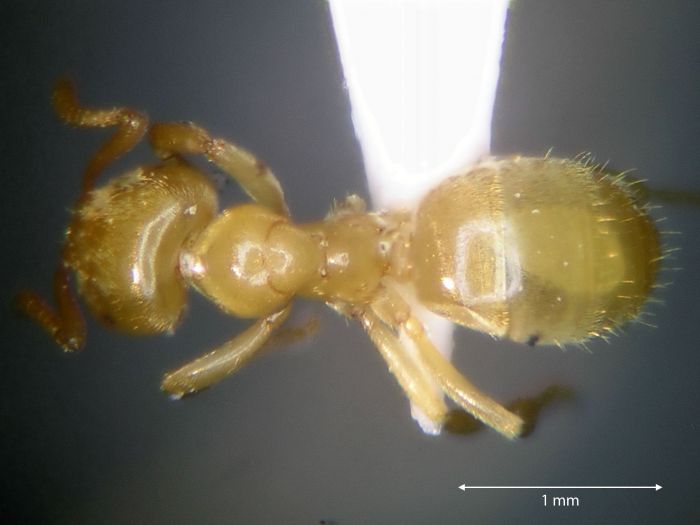 I introduced a bunch of these pupae to the queens with the
L. crypticus
workers, and gave two more queens some of these pupae as well as some callow workers too.
After a few days it started to look like the
L. crypticus
workers just weren't caring for these pupae at all. I left them alone for a while longer, and it looks like some might possibly be taking care of some of the pupae now, but I'm really not sure. In the time that their own sisters helped a whole bunch of them eclose in the tube I had them stored in, not a single one eclosed that was in with the
L. crypticus
workers.
The two queens that I put the pupae and their callow worker sisters in with are getting along with all of them really well, and those workers are obviously taking good care of the brood too. I did notice there were quite a few males eclosing from some of these cocoons, but I managed to pull some of them out.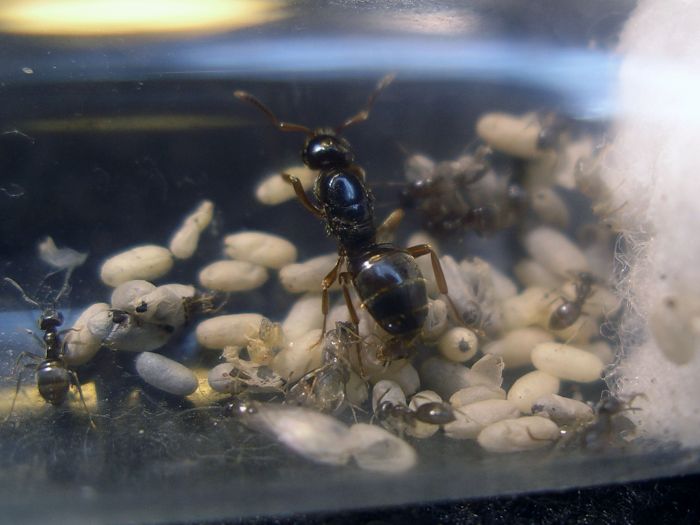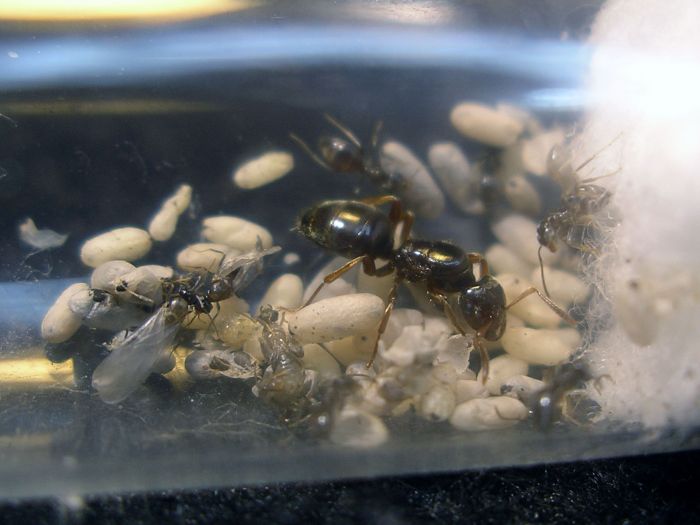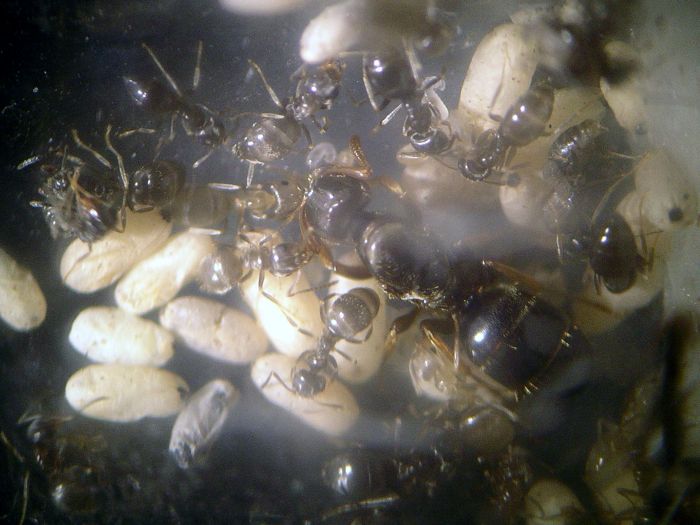 I took four more queens and gave them some of the larger, yellowish-orange
Lasius
sp. workers I found. I chilled them for a bit in the fridge, and when I took them out, a lot of the workers were dead. I added a few more to make up for the dead ones, and eventually they all seemed to be getting along okay with these queens.