On my trip to the desert on 7/21/2015, I caught nine "purpleback" queens. Two died relatively quickly, but all the others are fertile and by now have workers. About a month ago we determined that these are likely Myrmecocystus mimicus, so that is the name this journal will be going under until/unless proven otherwise. These queens' brood develop significantly slower than Myrmecocystus mexicanus and slightly slower than Myrmecocystus navajo, so they were among the last Myrmecocystus queens of mine to get workers. I believe by now the largest colony just crossed 10-15 workers.
Here is the queen of the currently largest colony with her first worker.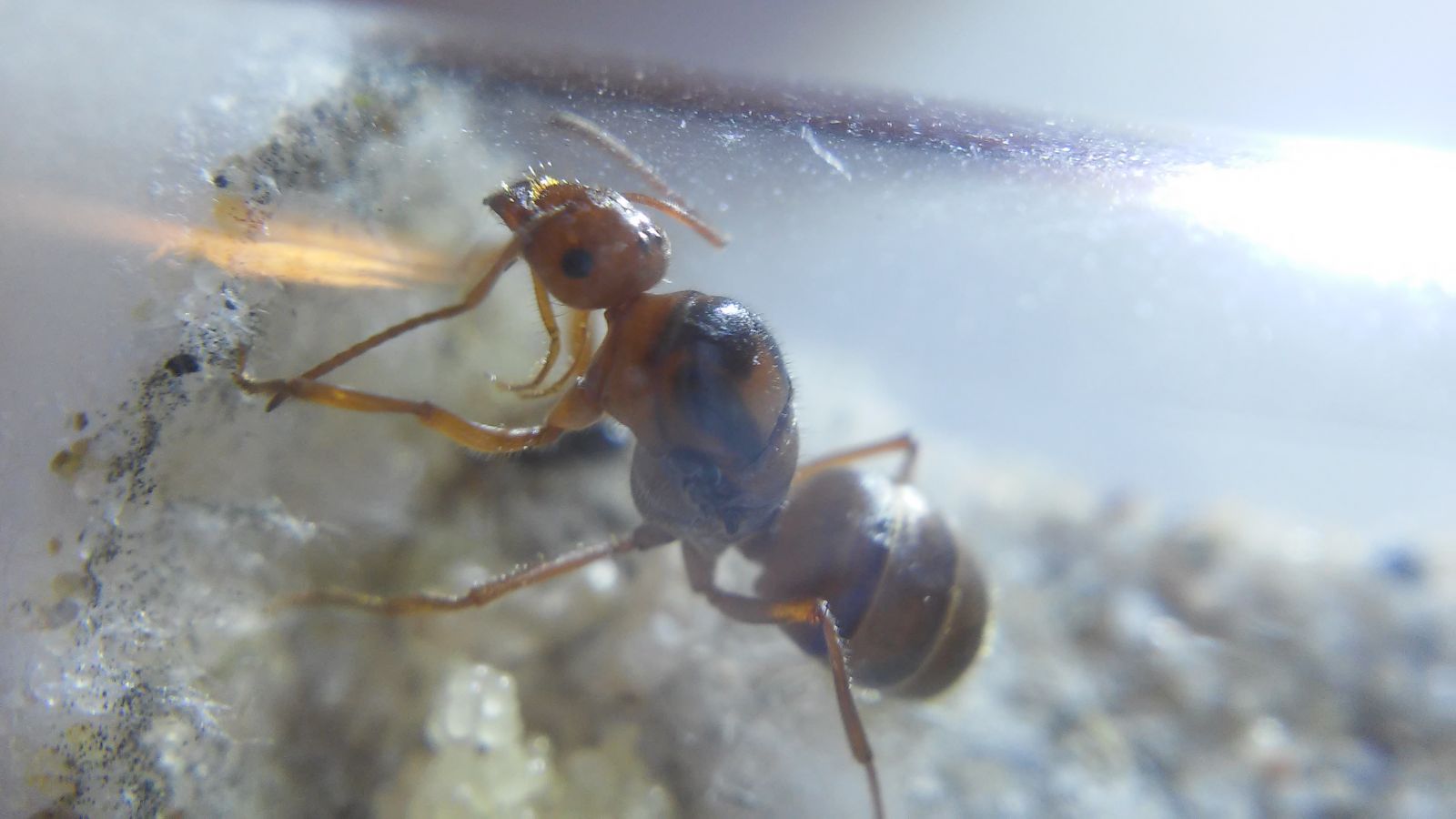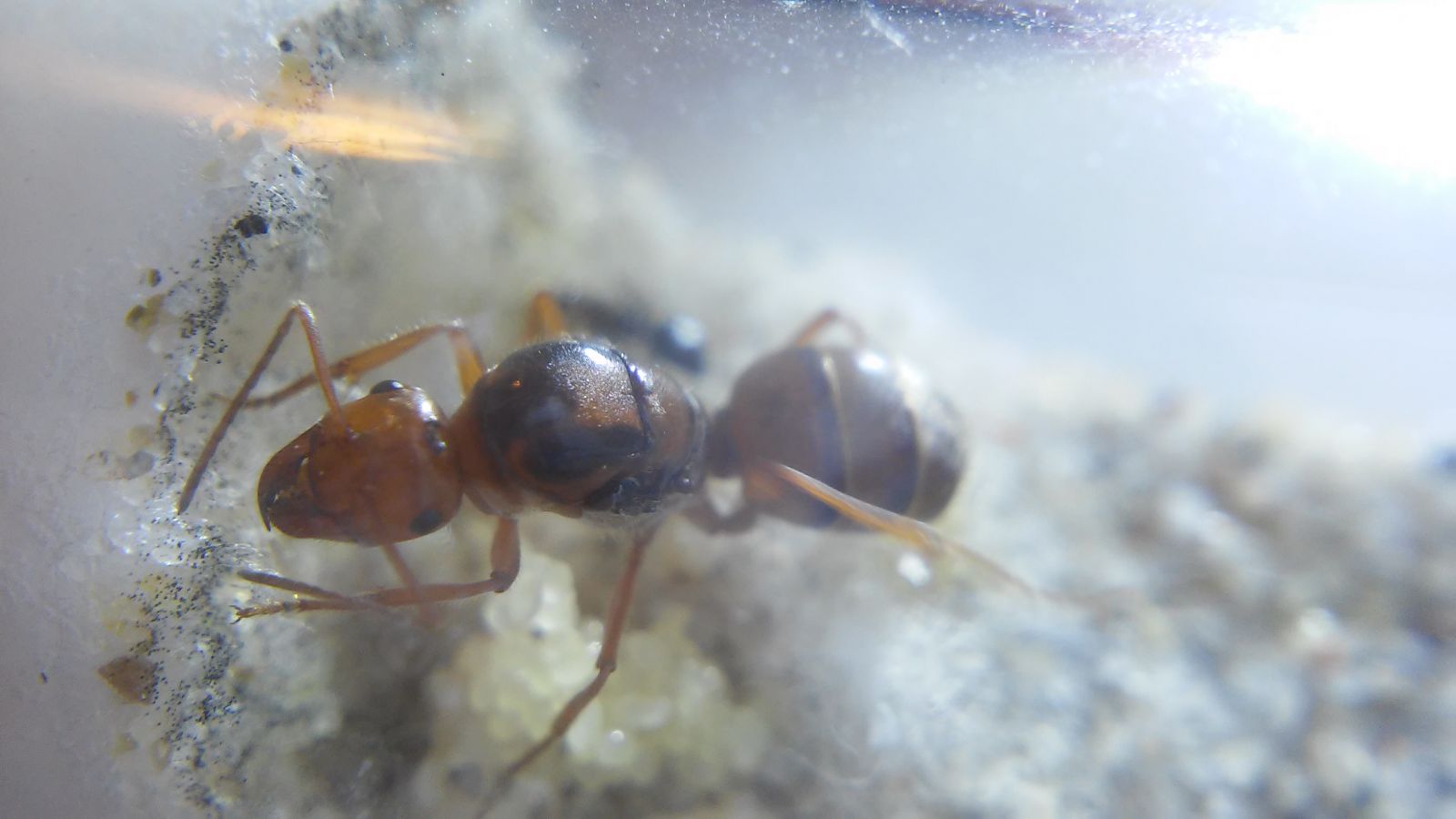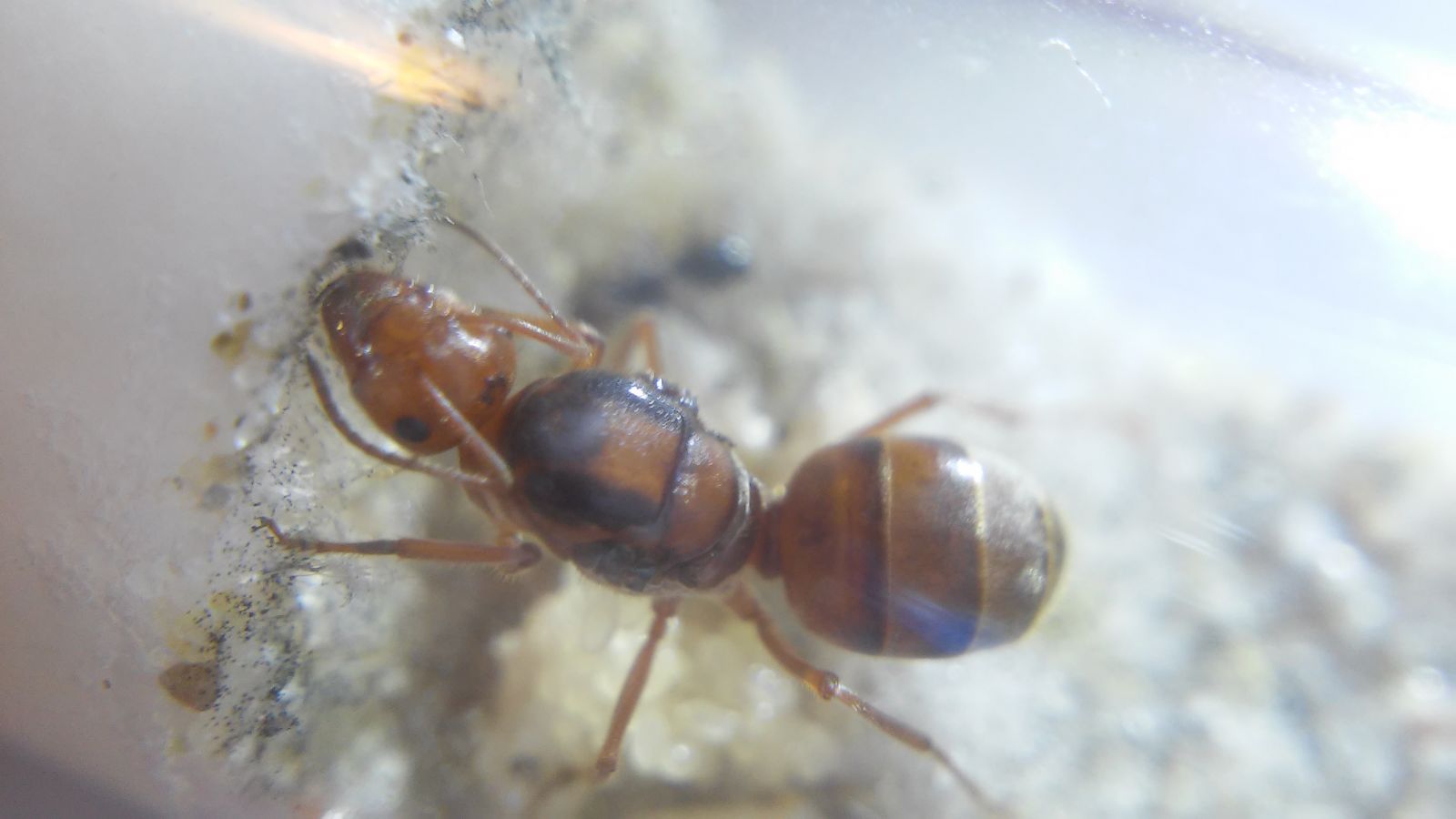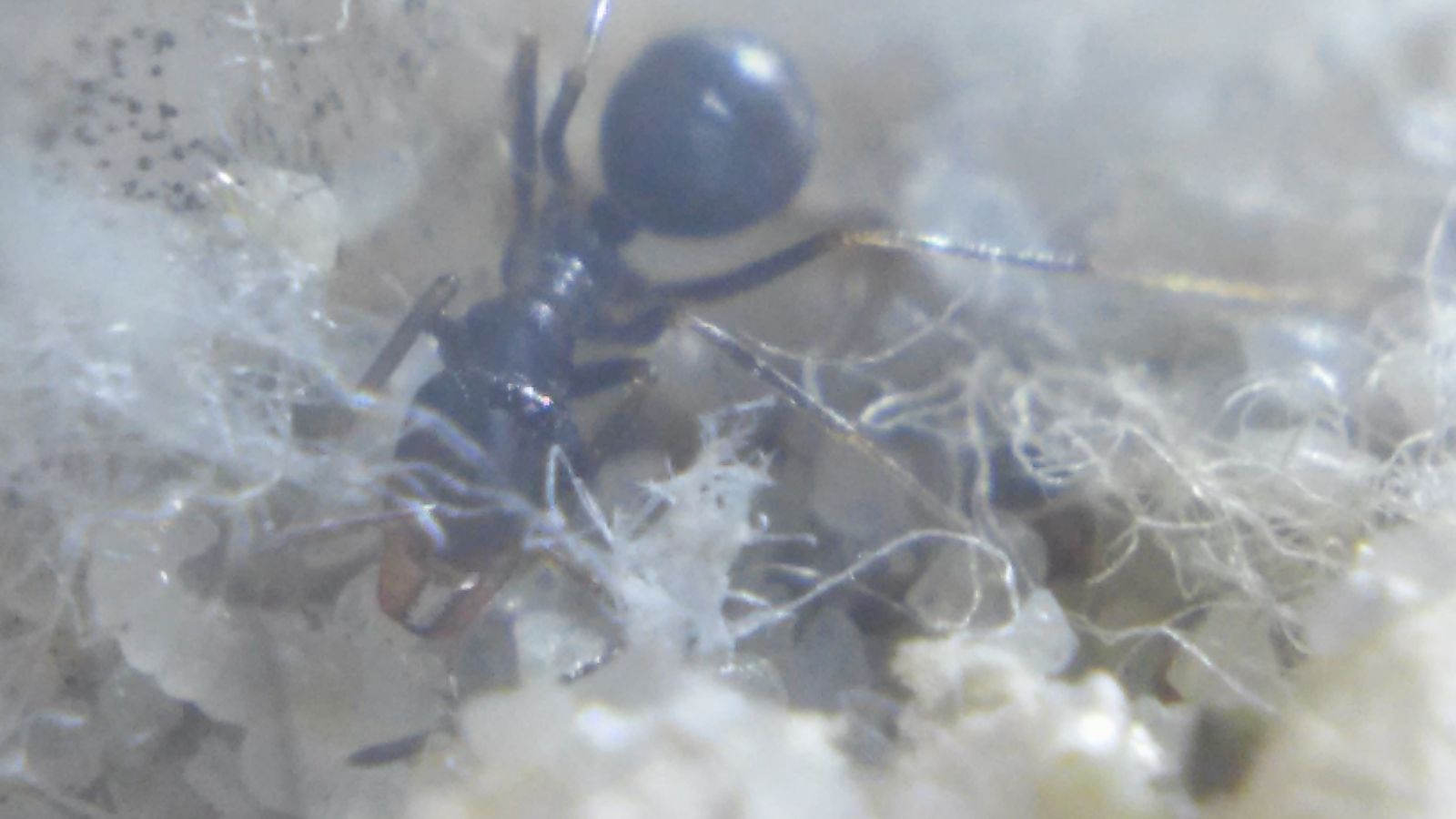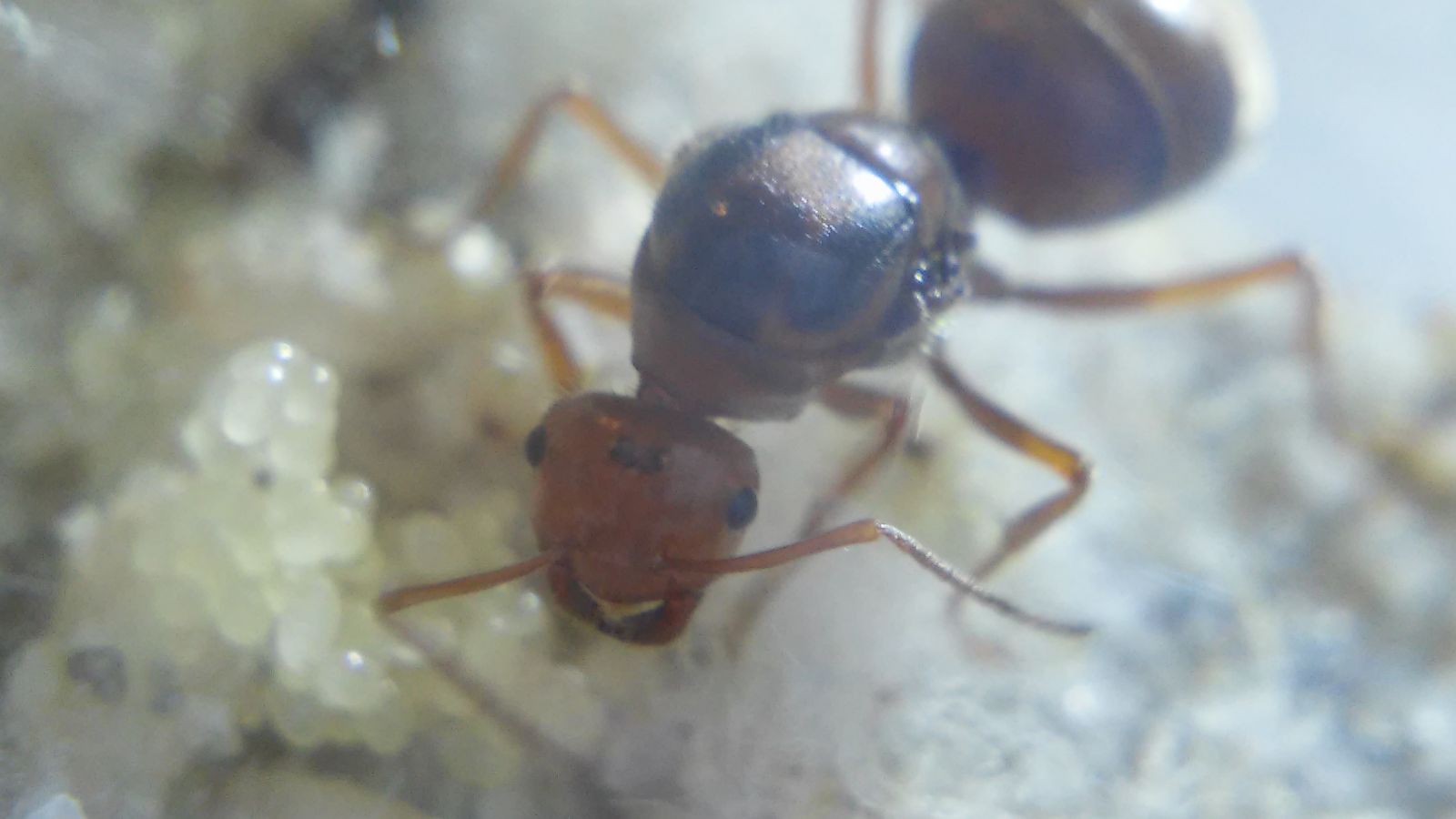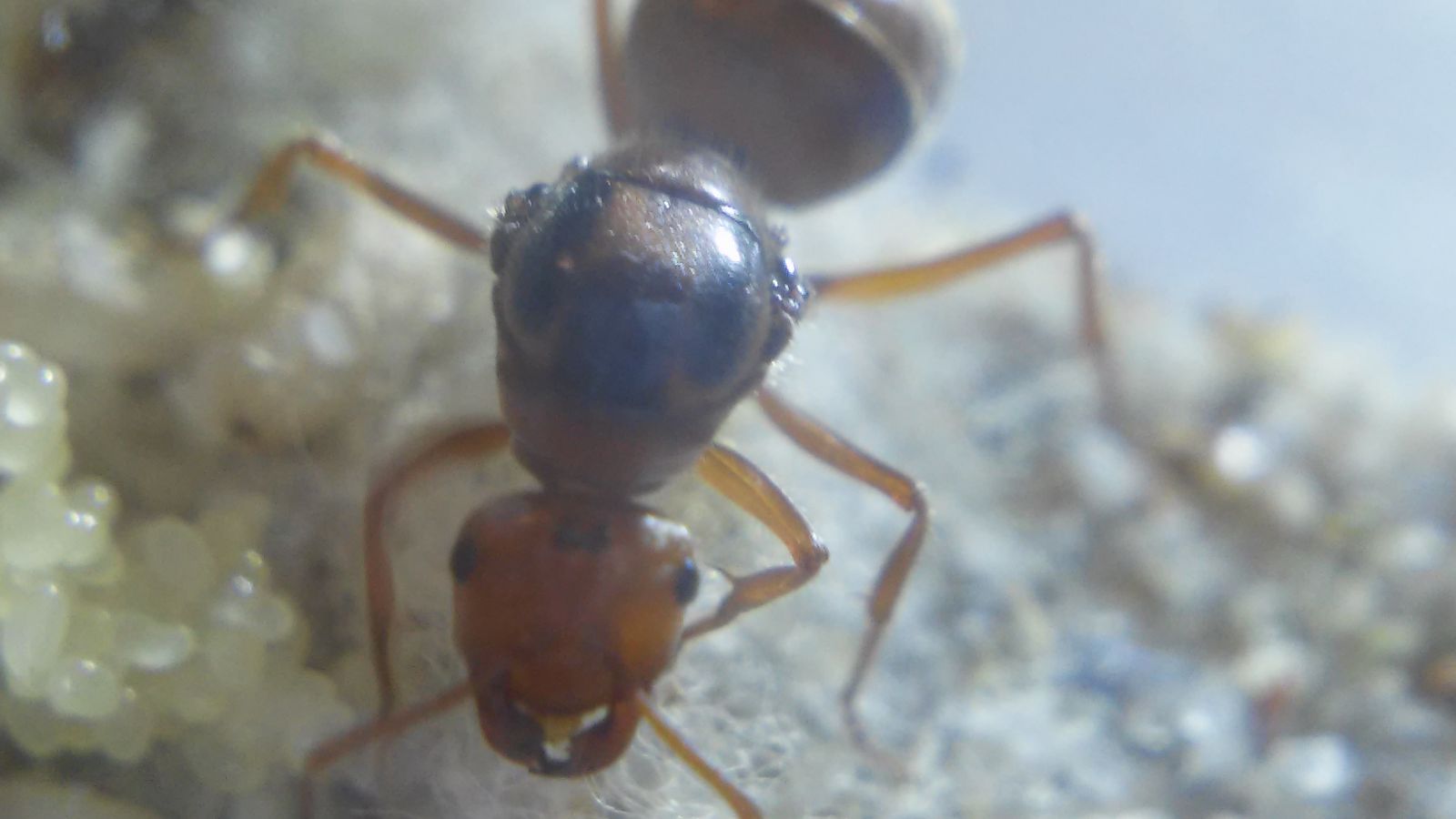 Here is one of the smaller colonies as of today.
Edited by Gregory2455, February 20 2019 - 10:05 PM.