The only reason I haven't started a journal on this colony, is that they dirtied up the glass to o much for me to film into.
I managed to clean the sand of the best I could for now, but it is still hard to film, especially in the mini hearth.
Anyways, I got this queen and a few workers about 4 months ago. They were growing well, but I had an incident where I forgot to refill their nestmate, resulting in maybe 5 workers of the 10 workers deaths. They were able to recover, and have a great amount of brood. The queen has a dent in her abdomen which doesn't seem to affect her.
They have about 15 workers and 15 larvae/pupae.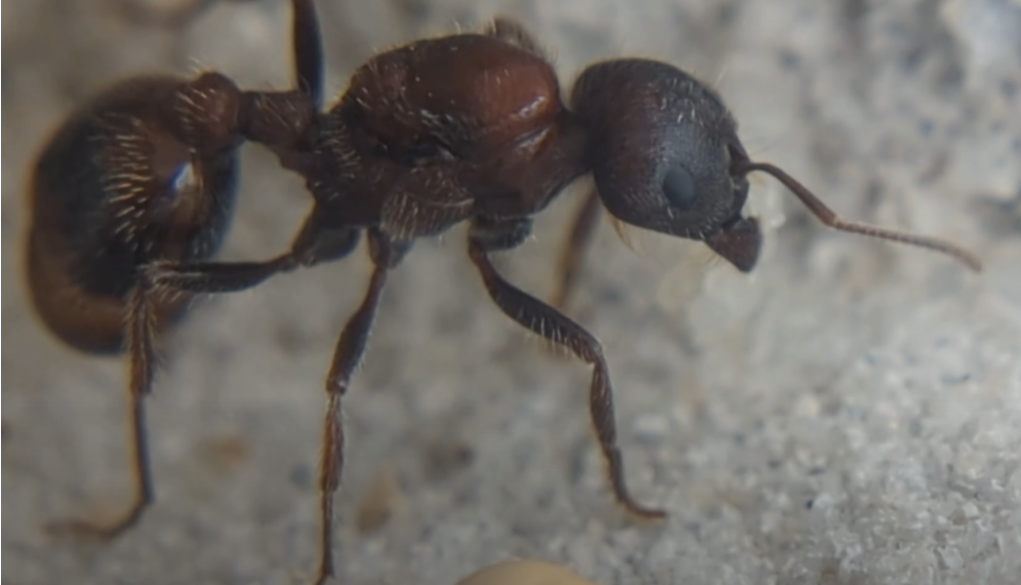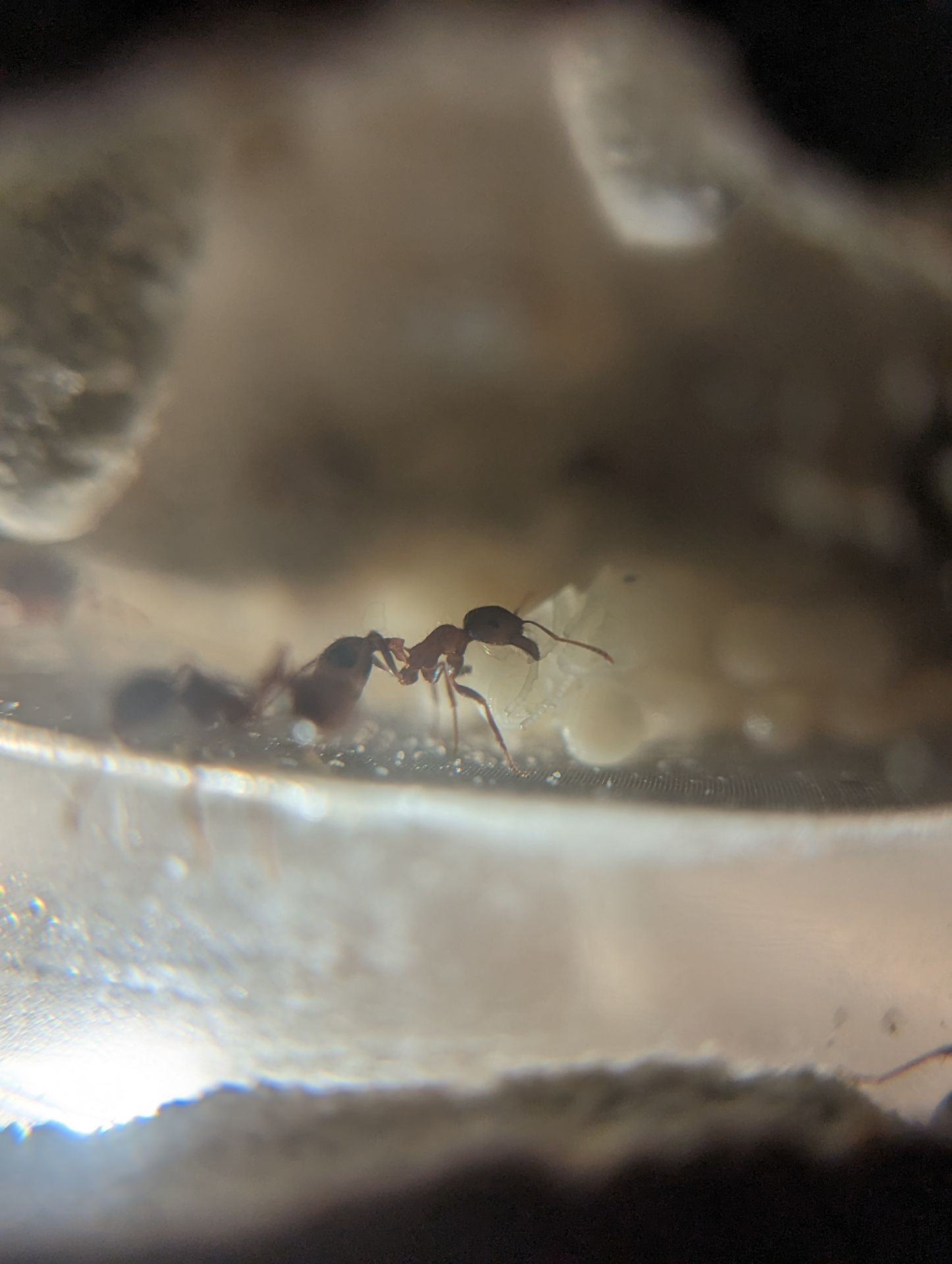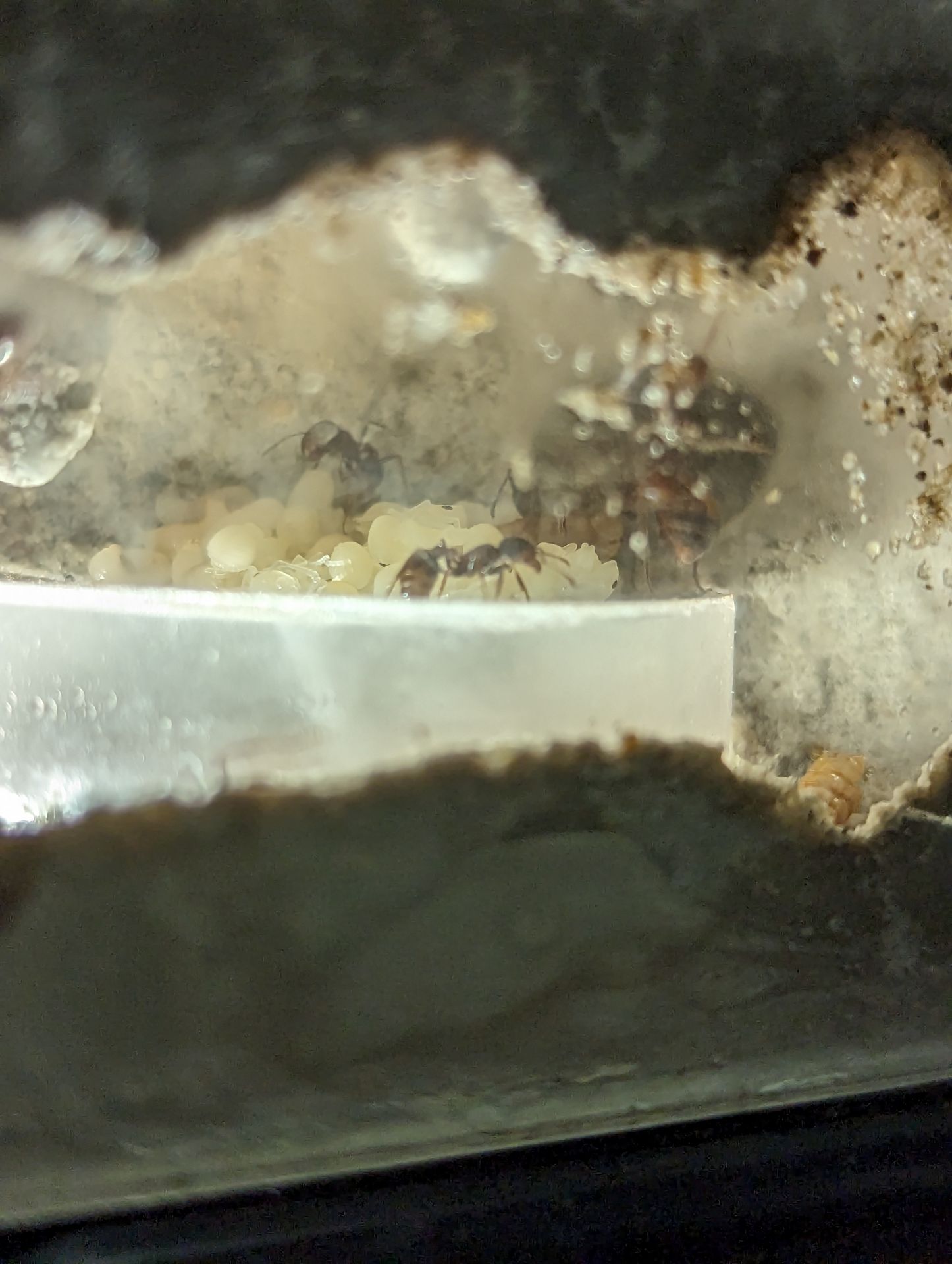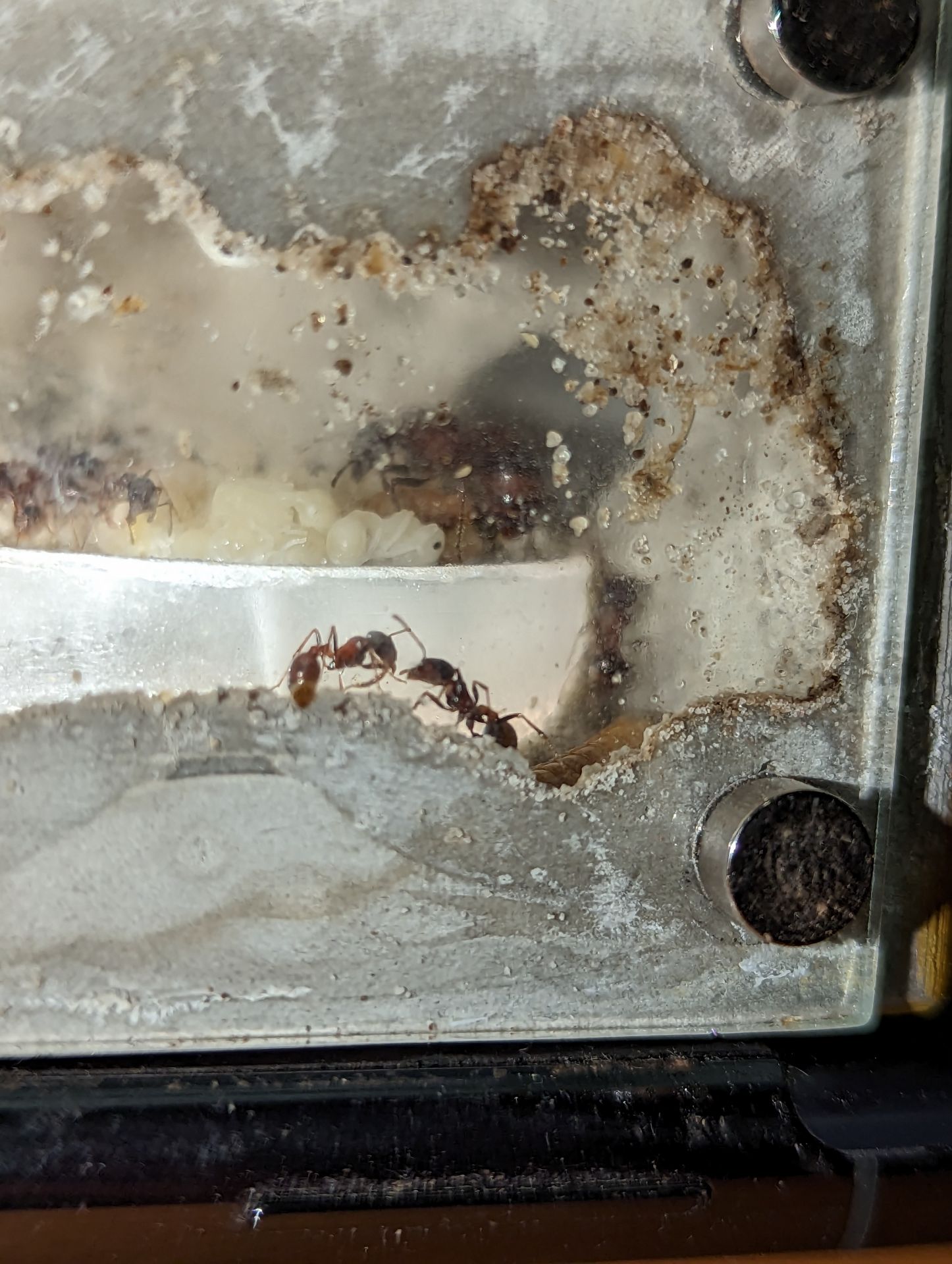 Edited by AntsCali098, June 7 2023 - 6:26 PM.