Since I have seen all you guys with their successful bee hotels and bee photography, I decided to also have a bee hotel on my balcony.
But I admit I left it a little late, since solitary bee season lasts till the end of May, and I left it till Mid-May to actually hang the hotel.
I also added a glass test tube to one of the wooden tubes, in the vain hope someone would build a nest in there and I could do some peeking like another one of our members showed in the bee photography thread.
Well, I did not get any bees.
But all weekend I was lucky to observe some other guests moving in.
Potter wasps!
Several of them, busy carrying insect prey and clay to close the tubes.
According to my field guide, these guys are also endangered, so I do not only house some really cool insects on my balcony, but endangered ones to boot!
The field guide says these are Symmorphus murarius.
Somehow, I see this as a metaphor for my whole life.
I wanted bees, but what I got was wasps.
Of course these are much cooler, but also not as "nice" and cute and fuzzy to talk about. Another thing much harder to share the coolness of to my fellow humans.
I however find it exciting and rewarding to watch the proud mothers dragging in their paralysed victims, knowing that a hungry baby larva will slowly devour their living flesh, while the victims cannot even scream.
A strangely poetic horror movie.
Unfolding right here, on my balcony.
Anyways, here they are.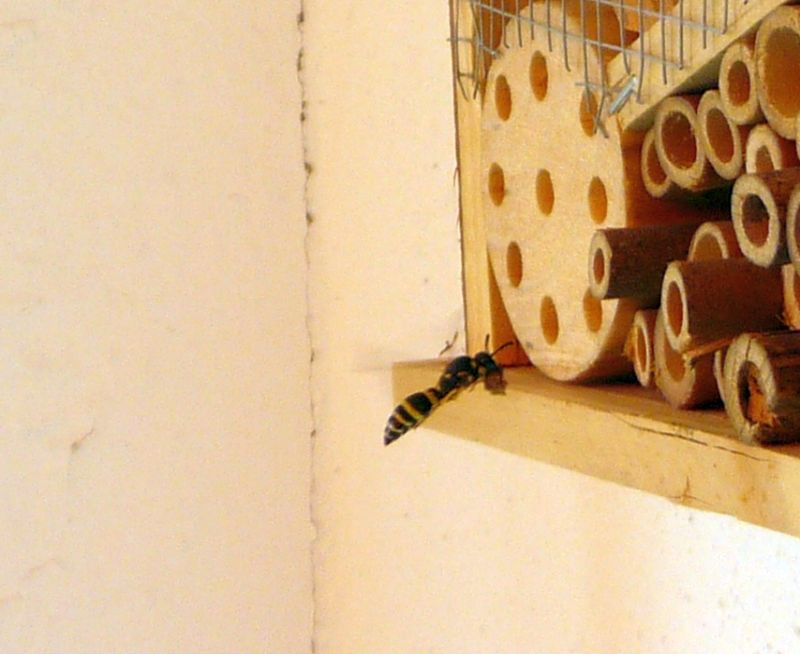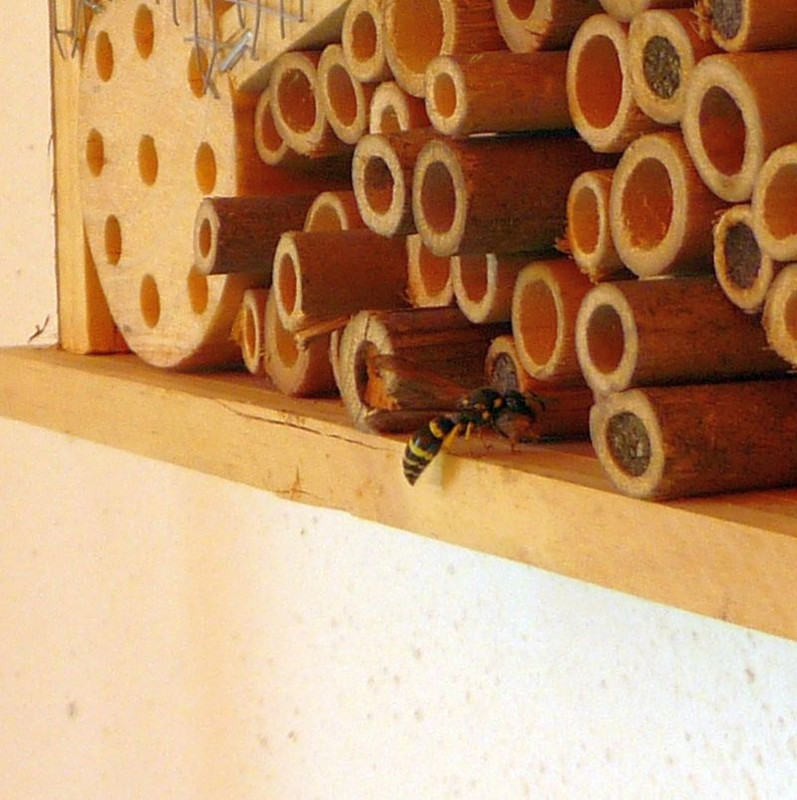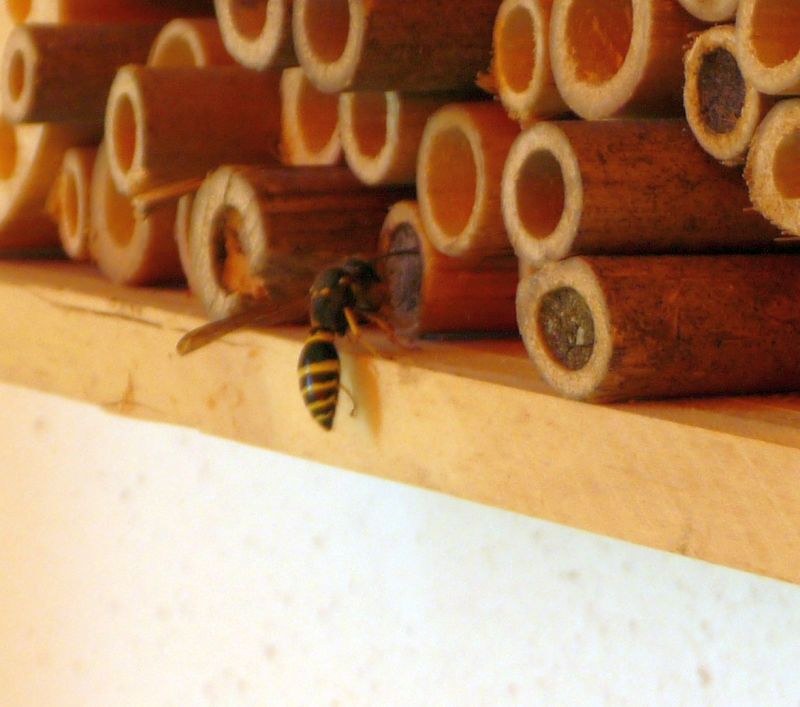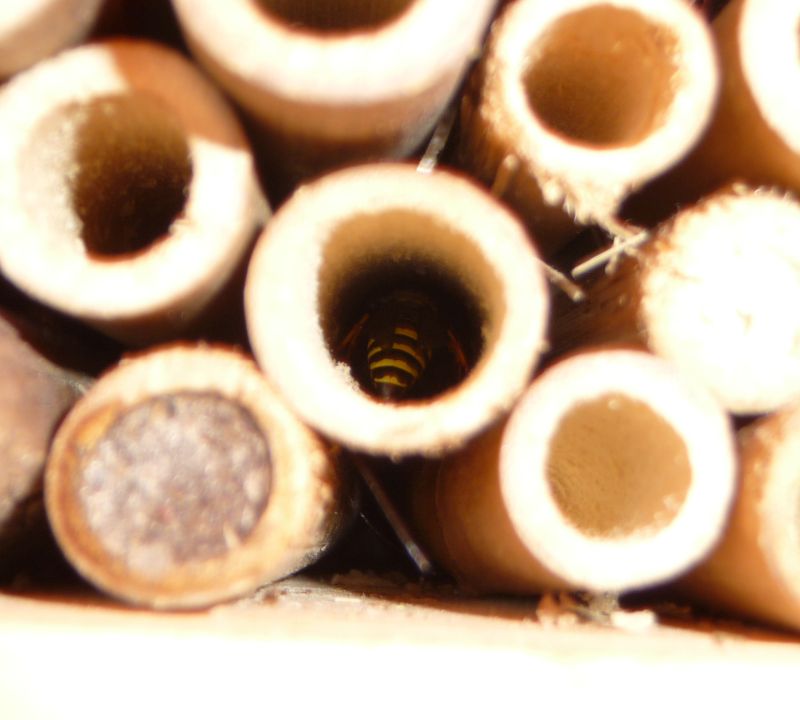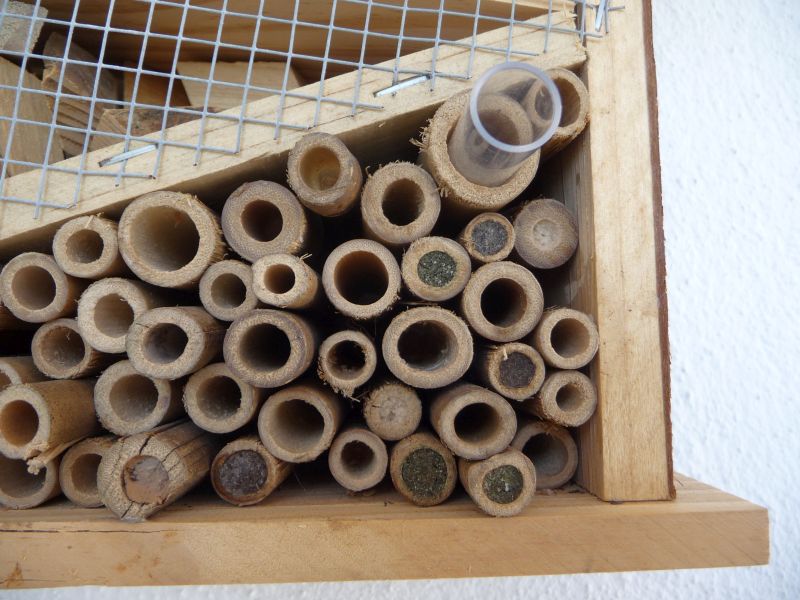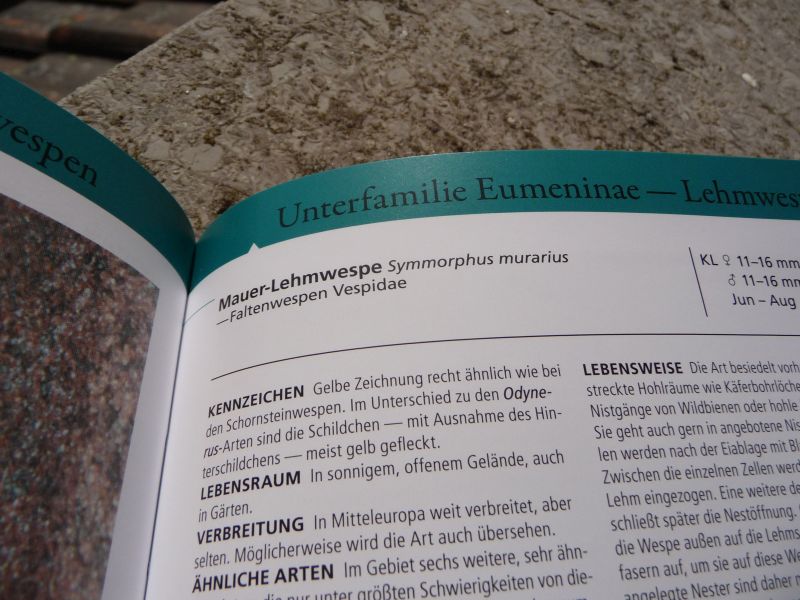 Edited by Ernteameise, June 4 2023 - 10:53 AM.