I share with you a few pics of a Macrotermes gilvus mature queen i found in Thailand a few years ago. This queen is the head of a mature colony and thus sports and extremely physogastric (enlarged) abdomen due to the multiplication of her ovaries, granting her an amazing egg-production capability. For maximum protection, she is encased along with her king in a very thick-walled and hard cell, called the royal chamber, which she is unable to leave due to her massive size of up to 7 cm (against the 14 mm of a non-physogastric queen). This cell is generally placed in the middle of the mound a bit below ground level. Note that after taking these pics the split royal chamber was repaired and put back in its the mound.
Macrotermes gilvus is a very common and widespread species of fungus-growing termites from south-east Asia, and the only Macrotermes to have colonized the Philipphines. They are quite small by Macrotermes standards, with major and minor soldiers around 1 cm and 6 mm long respectively, but remain very impressive termites that can be occasionally found foraging in the open when its humid enough. Both their mature queens and the fruiting bodies of the Termitomyces fungi they cultivates are often eaten by the locals.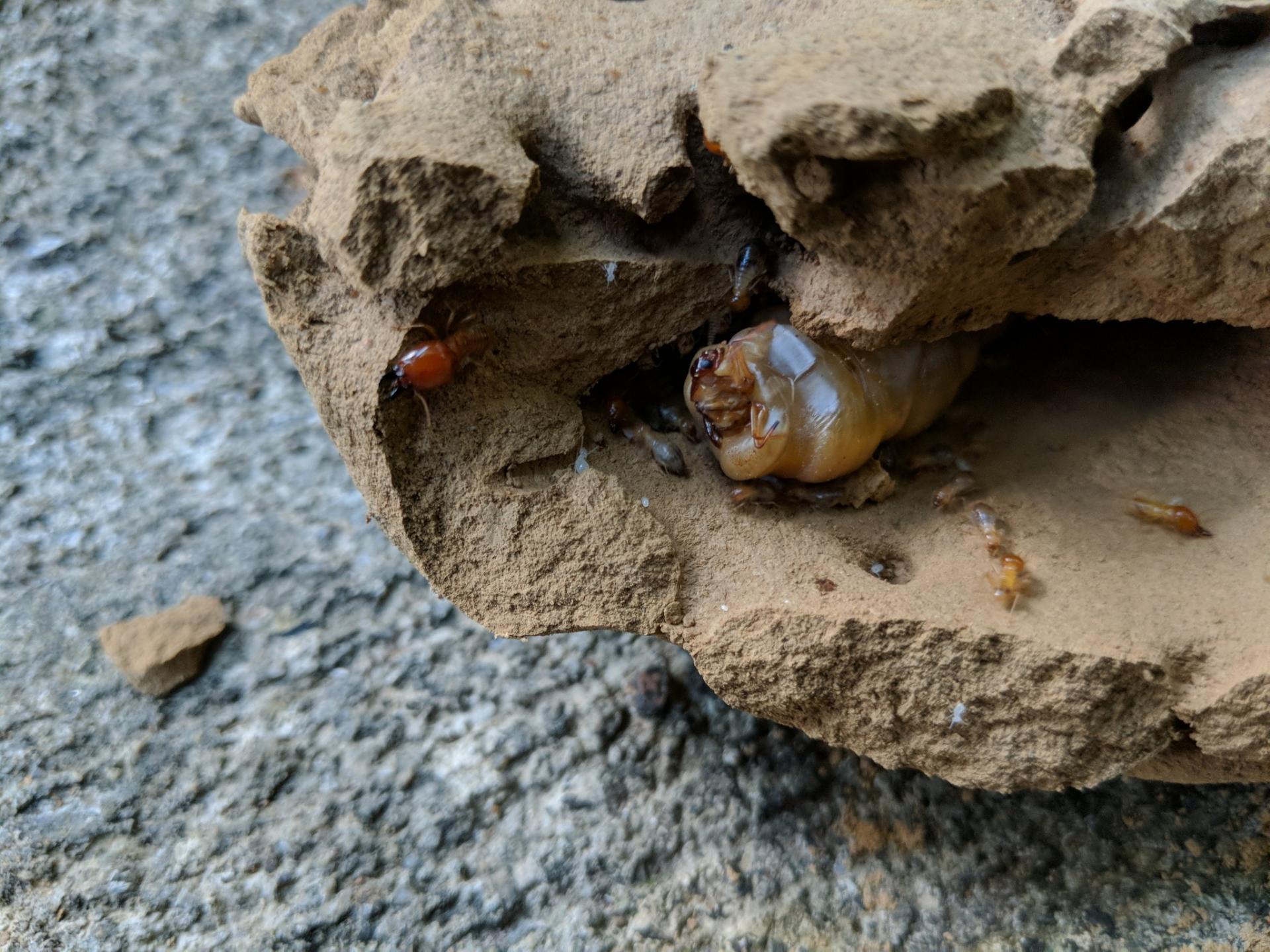 Part of the queen in her royal chamber. On the left you can see a robust major soldier standing guard.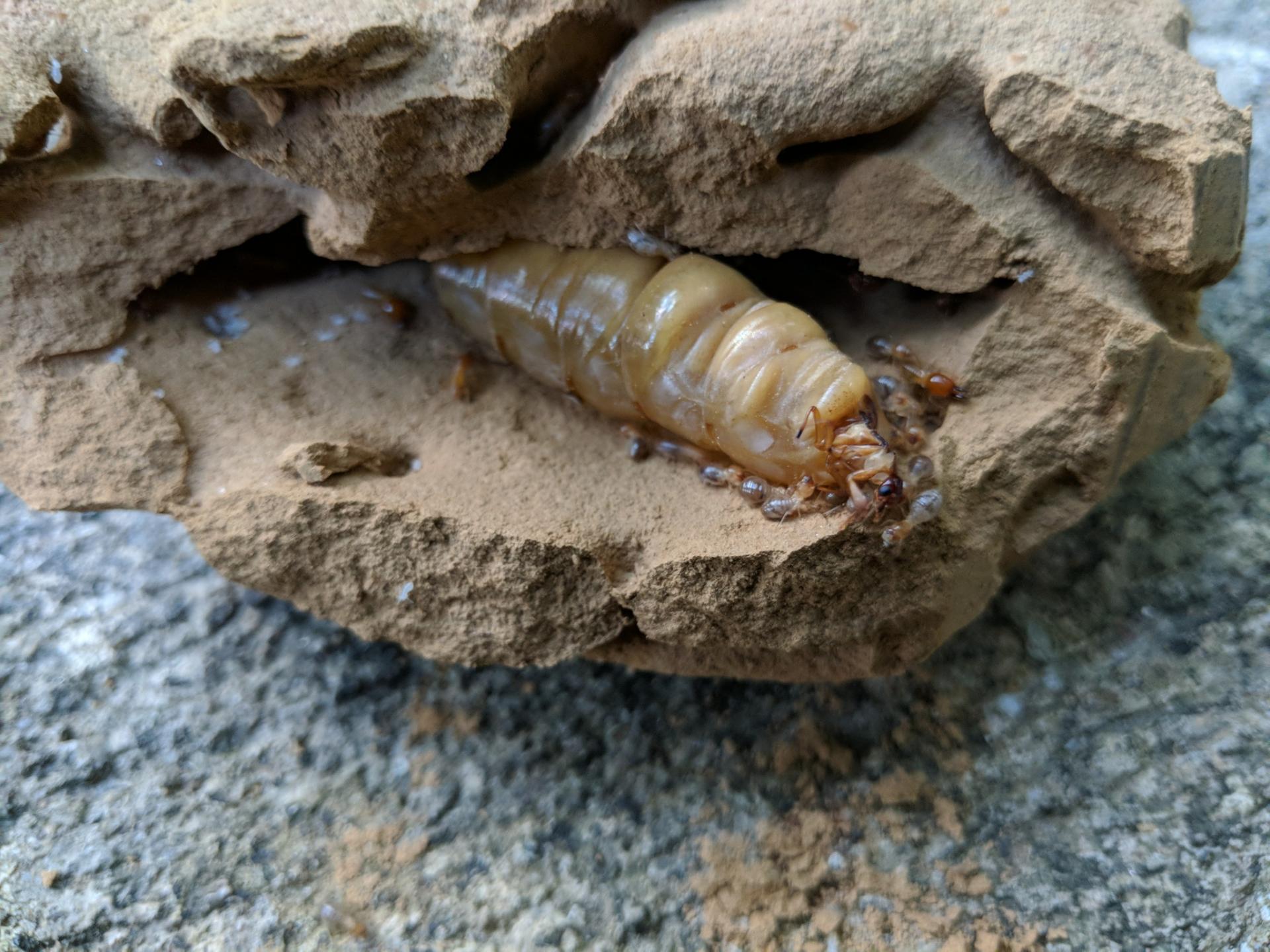 The queen in her chamber.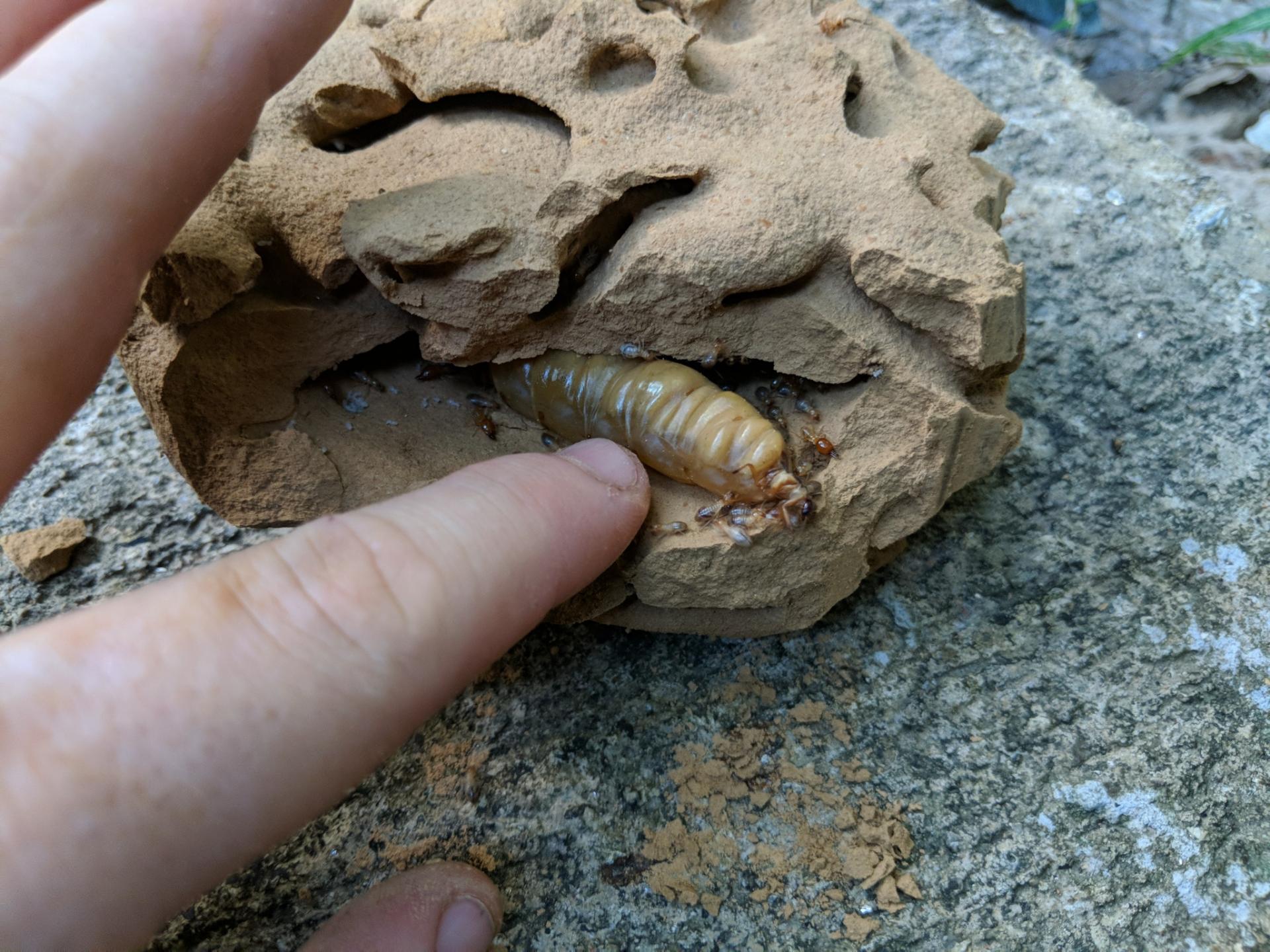 With a finger for scale.
Edited by ItalianTermiteMan2.0, December 31 2022 - 5:31 AM.