I originally started a topic called "Photography for AC" because I had a journal on the AntsCanada ant forum. But due to the small community, many of which who don't live in the United States or even North America. Consequently, many people were unfamiliar with this species and/or related species.
You can find that topic here:
https://www.formicul...ography-for-ac/
Anyway, I am beginning to move this colony into a temporary test tube setup, as their old nest needs cleaning.
Also, can these ants "commit suicide"? I noticed this last night, when I plugged a tube, one started barfing up nectar and just died. Not in a curled up way, but in a normal pose. Survival tactic to distract intruder? I don't know… anyone notice anything like this?
I would also like to point out that some workers may have darker heads, due to me brood boosting with Camponotus discolor. It is a bit uncommon to see one of two of these nanitics, as the colony is coming up on 100 workers. It is truly amazing, to think that one singular queen can go from just a batch of fertile eggs, to a fully functional colony with almost a hundred workers in a little bit more than six months.
Anyway, here is photos of the colony(I tried to pick the best ones):
One of two discolor workers isolated: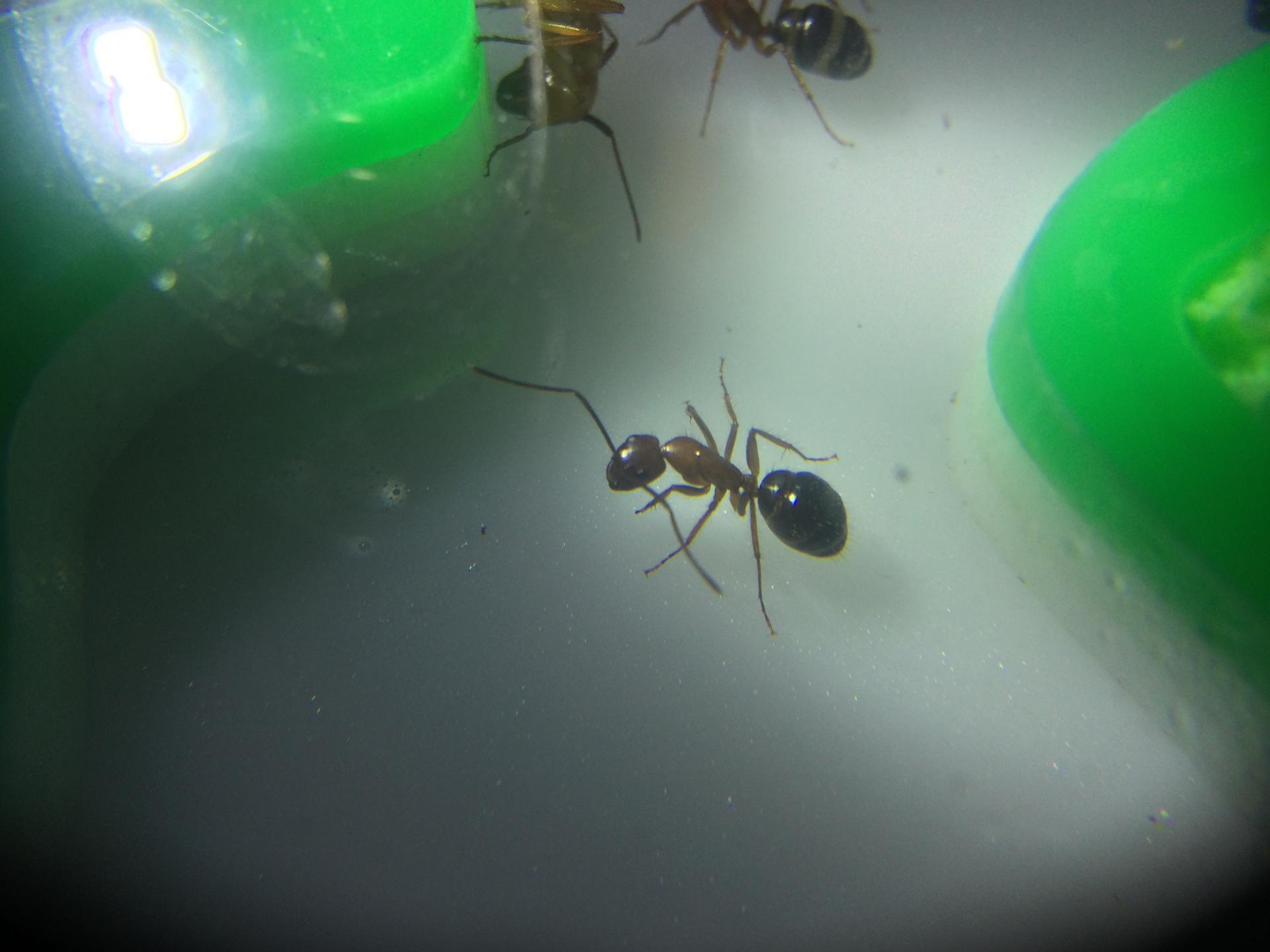 Workers with brood: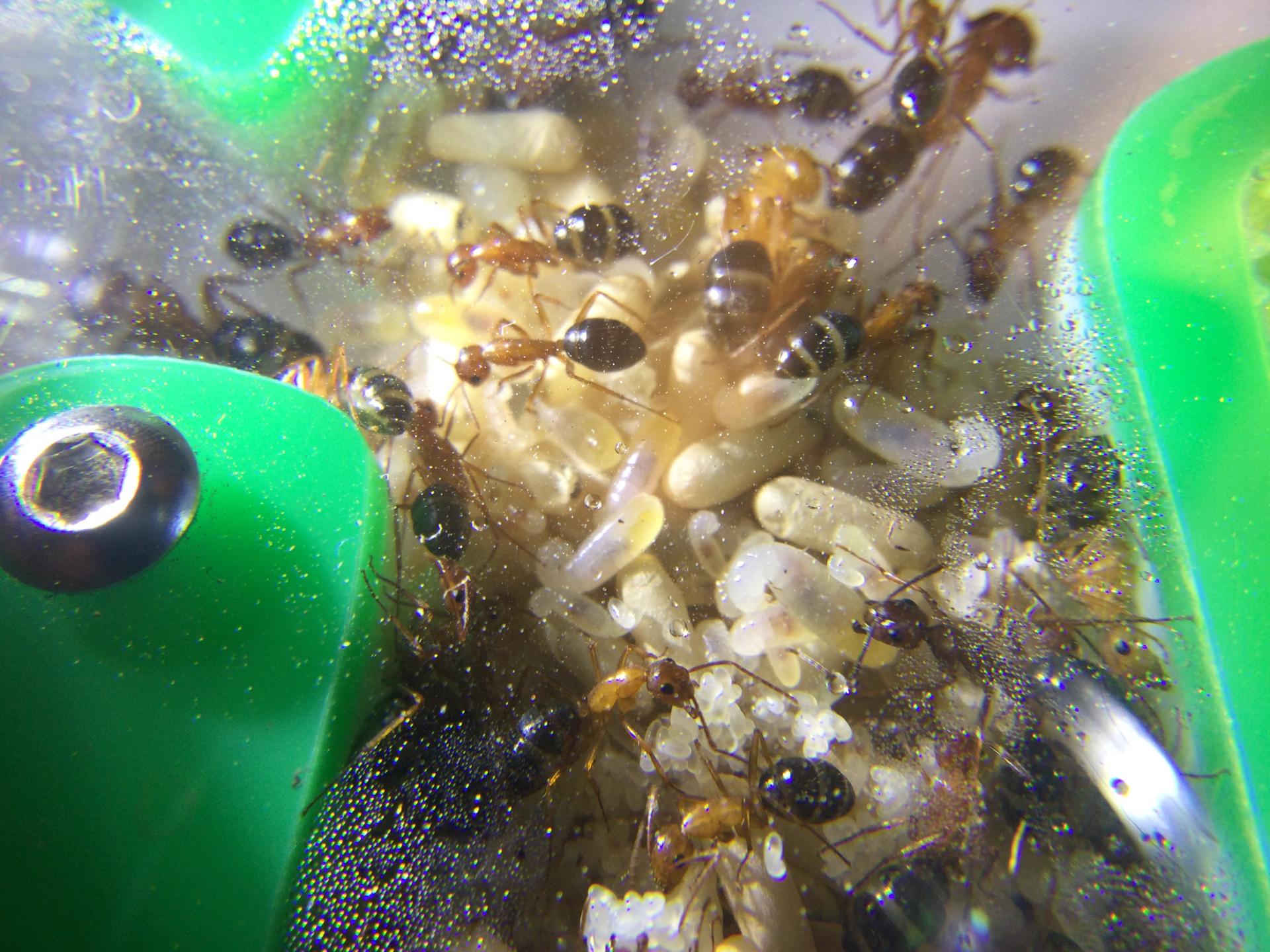 The Queen now: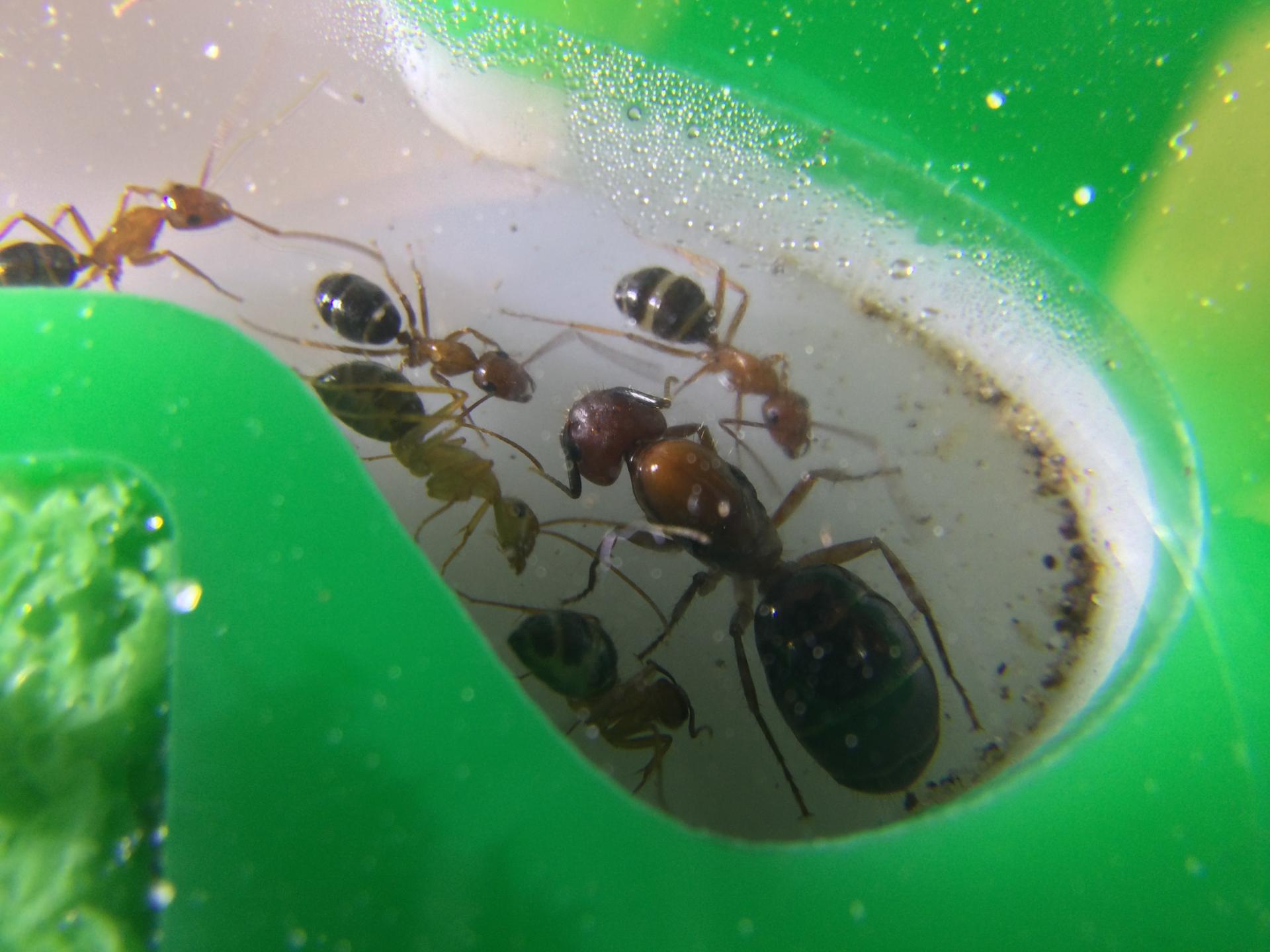 The Queen with her second generation(Better quality):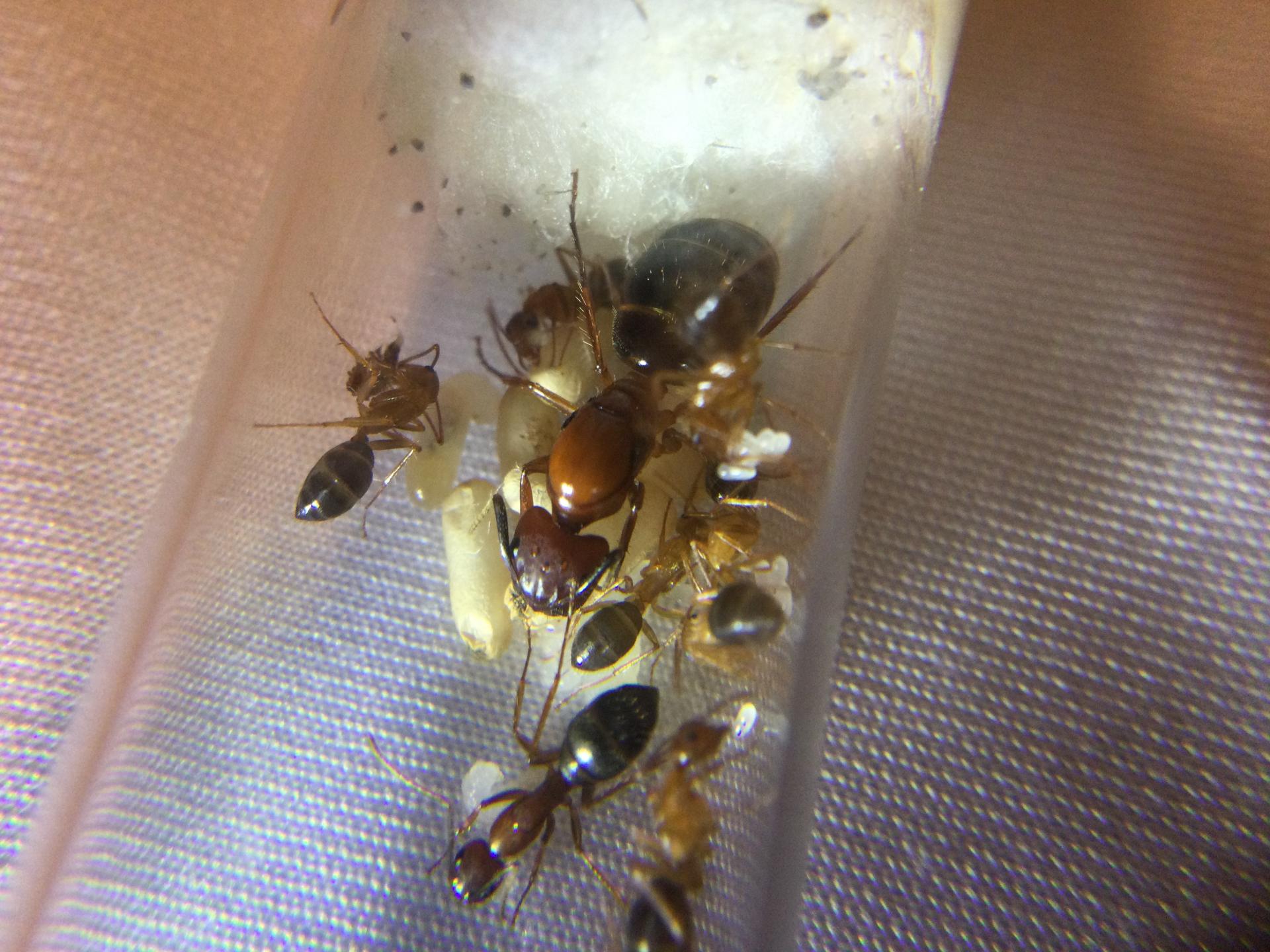 The Queen with some brood and workers: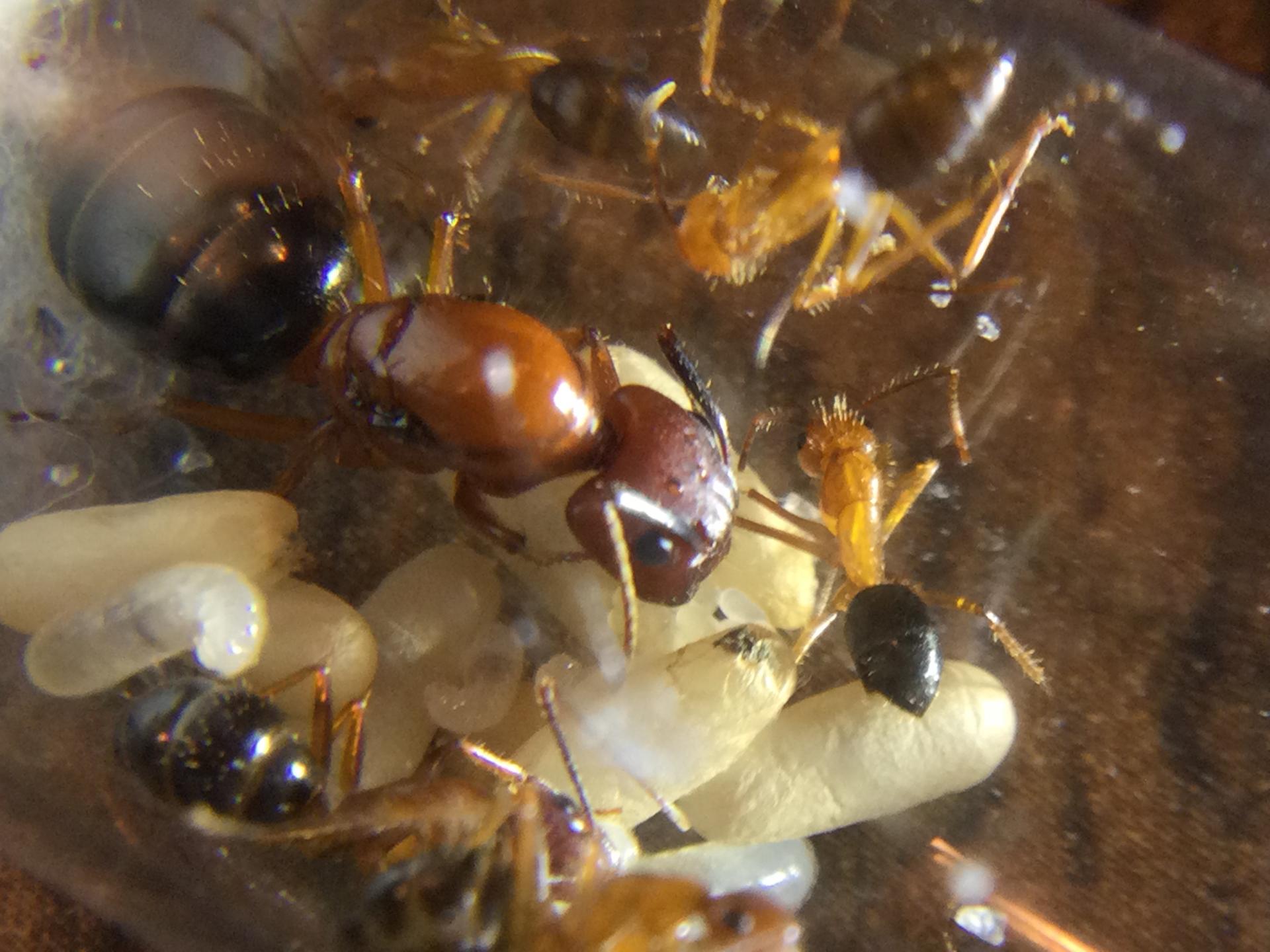 A media with a superworm exoskeleton: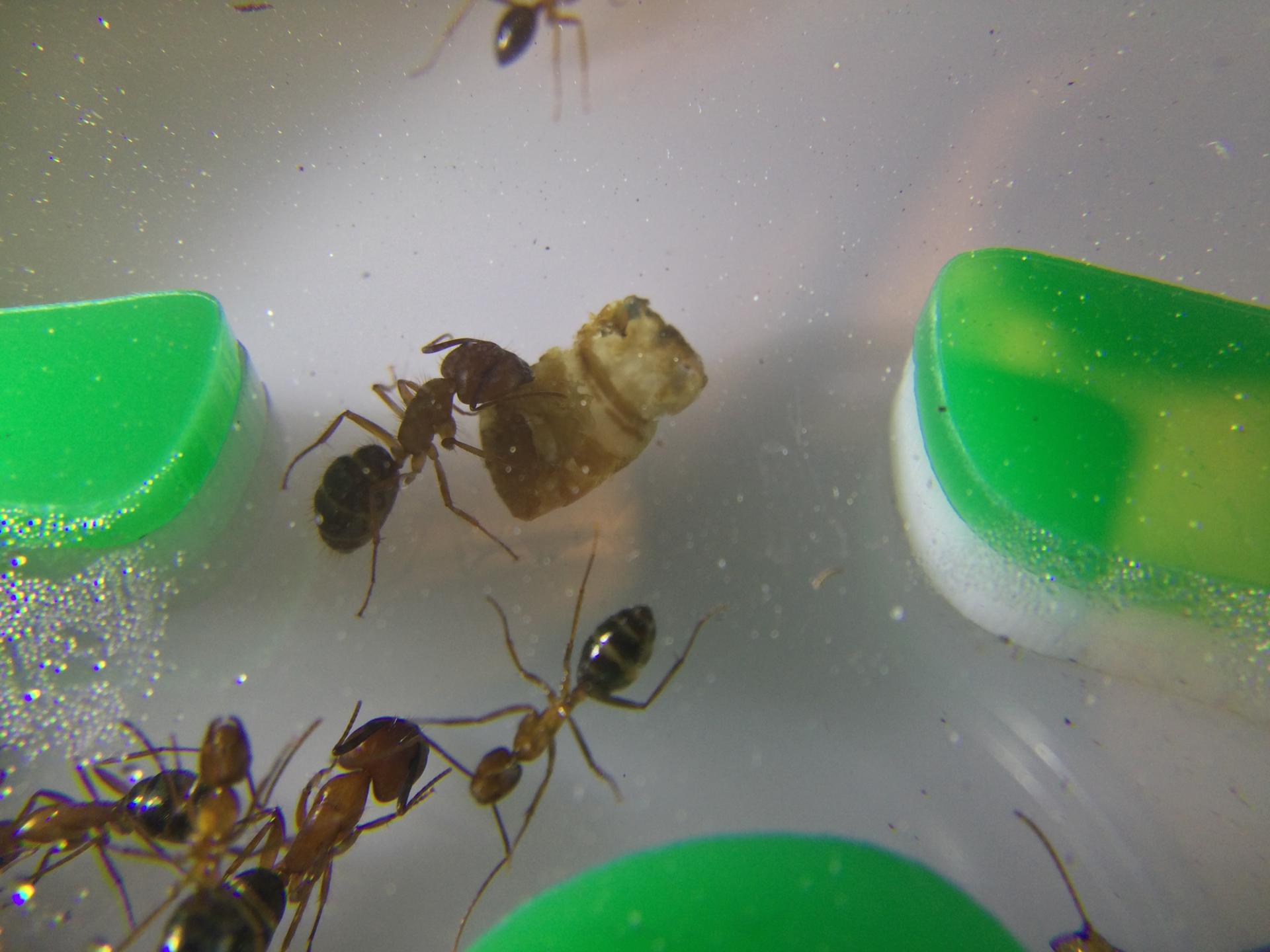 The first media/major hatching: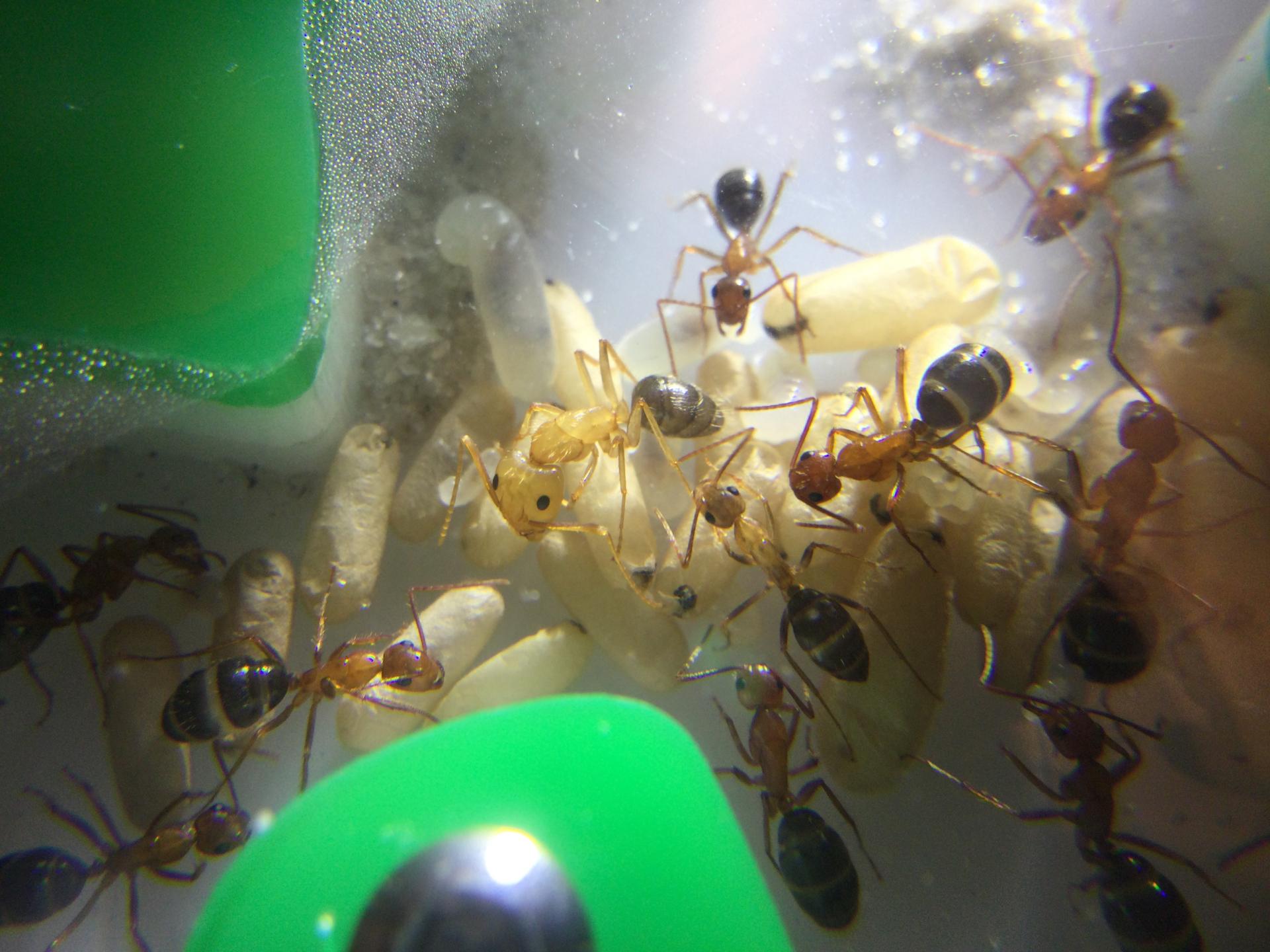 First second generation worker to emerge: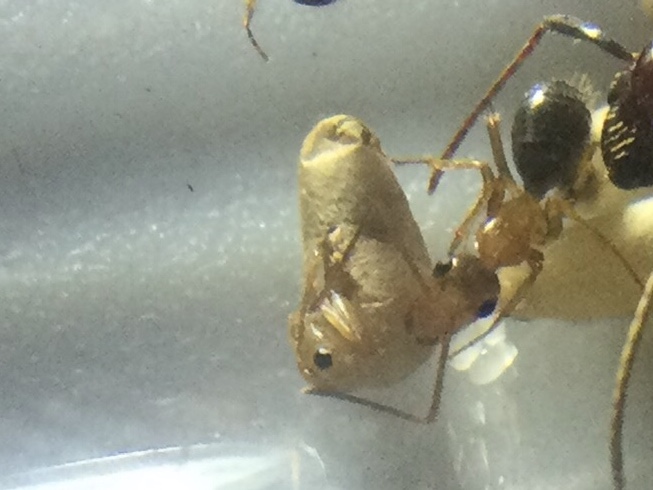 Colony when I first received: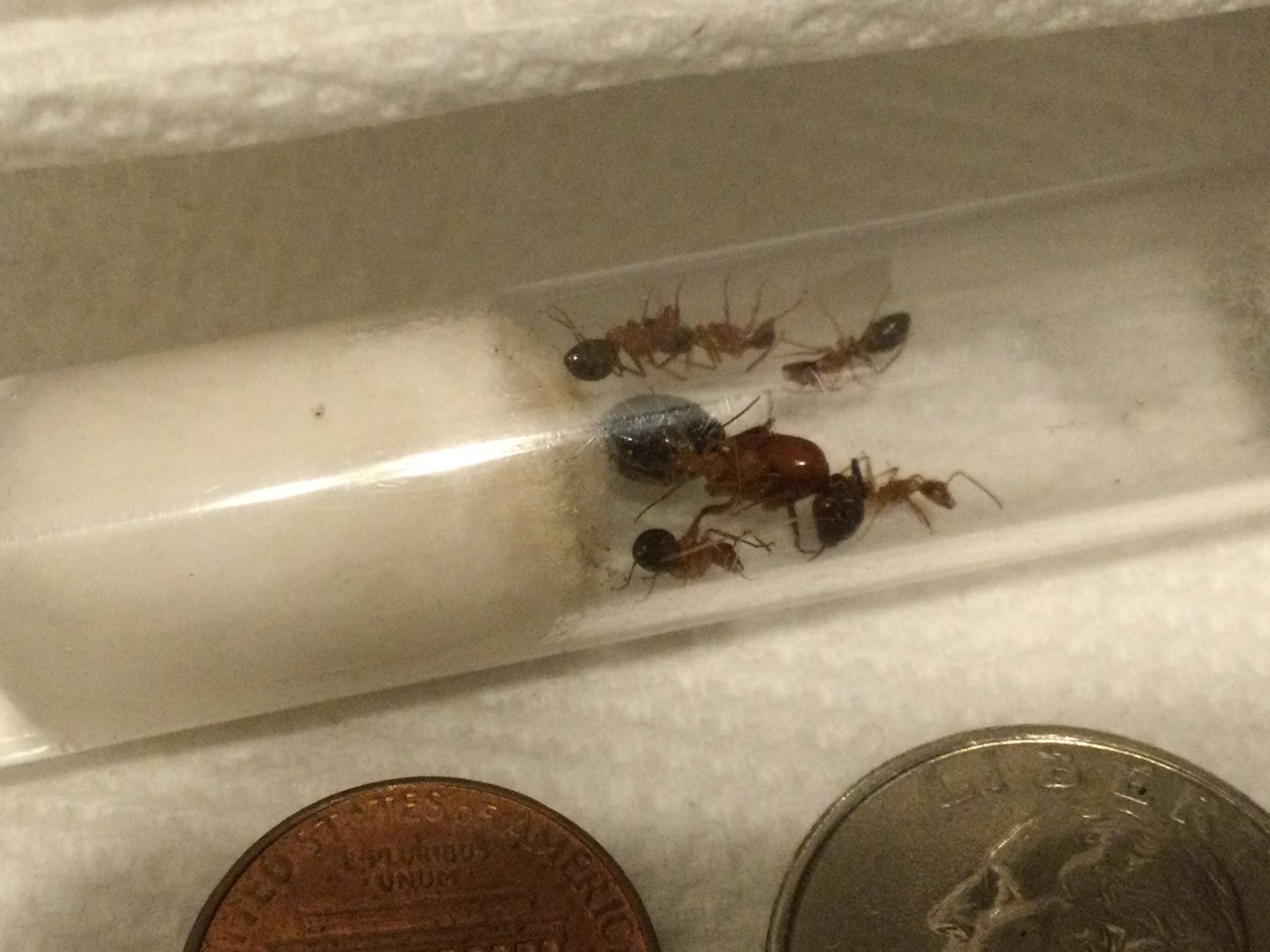 I will try to give daily updates, but if nothing exciting happens I will give updates once a week or a good quality feeding photo(Not on old topic).
Edited by SolenopsisKeeper-, April 15 2022 - 11:15 AM.