Hello everyone!!
This morning I caught a Vespula germanica queen and so I decided to try and raise her.
I built her setup by noon and this is what it contains:
-A nesting box with the inside completely cardboard
-A larger container with a stainless steel mesh lid for easy access
-A nesting corner in case she wants to do that instead
-A Birchwood trunk cut that is for nesting material, water, and food.
-Enough space for flight and hovering
If you guys have any more suggestions, let me know!! I'm hoping that this gives her the best chance of survival in captivity!
Vespula have been notably hard to found for unknown reasons, not to mention their aggressive attitudes!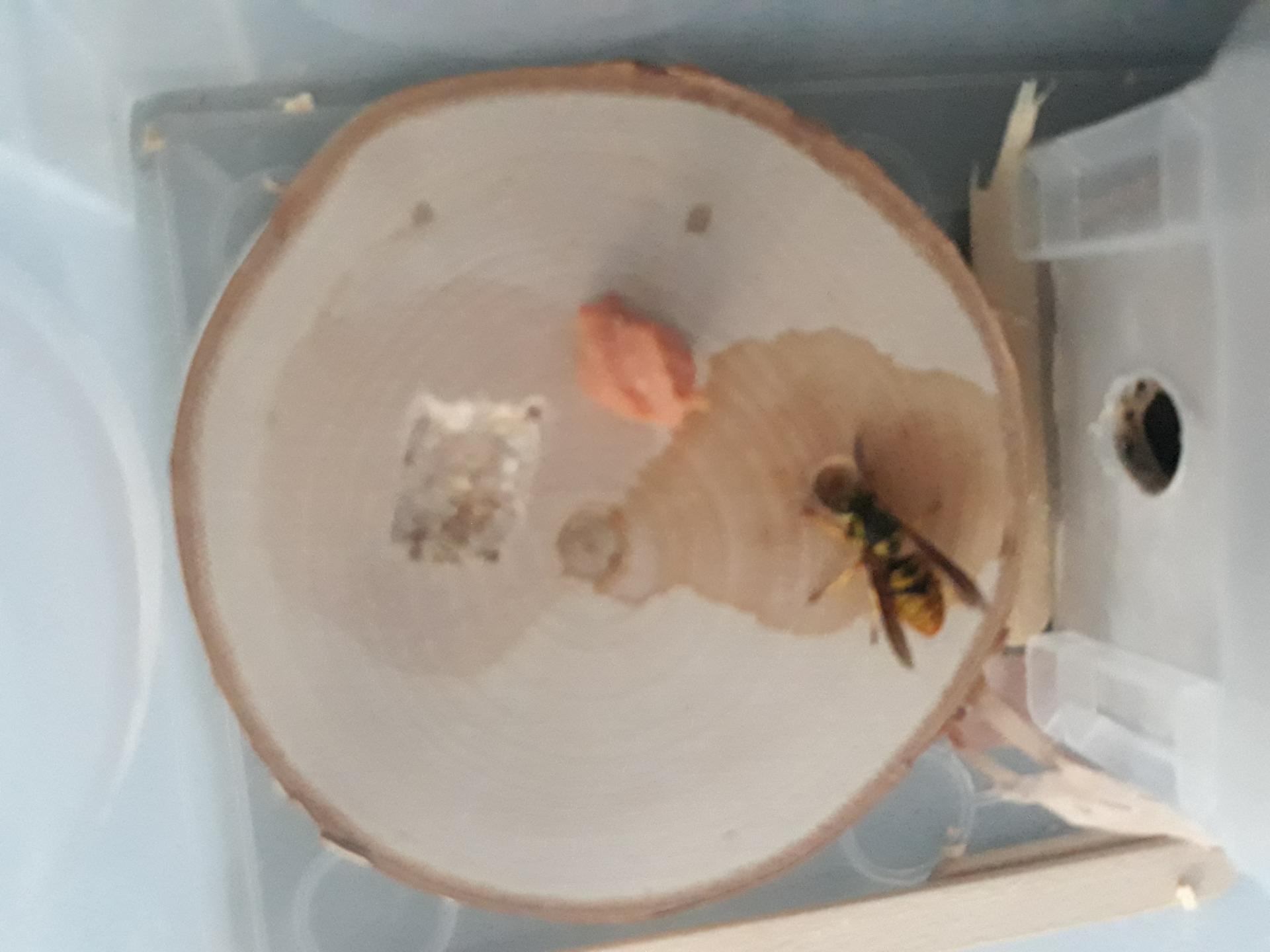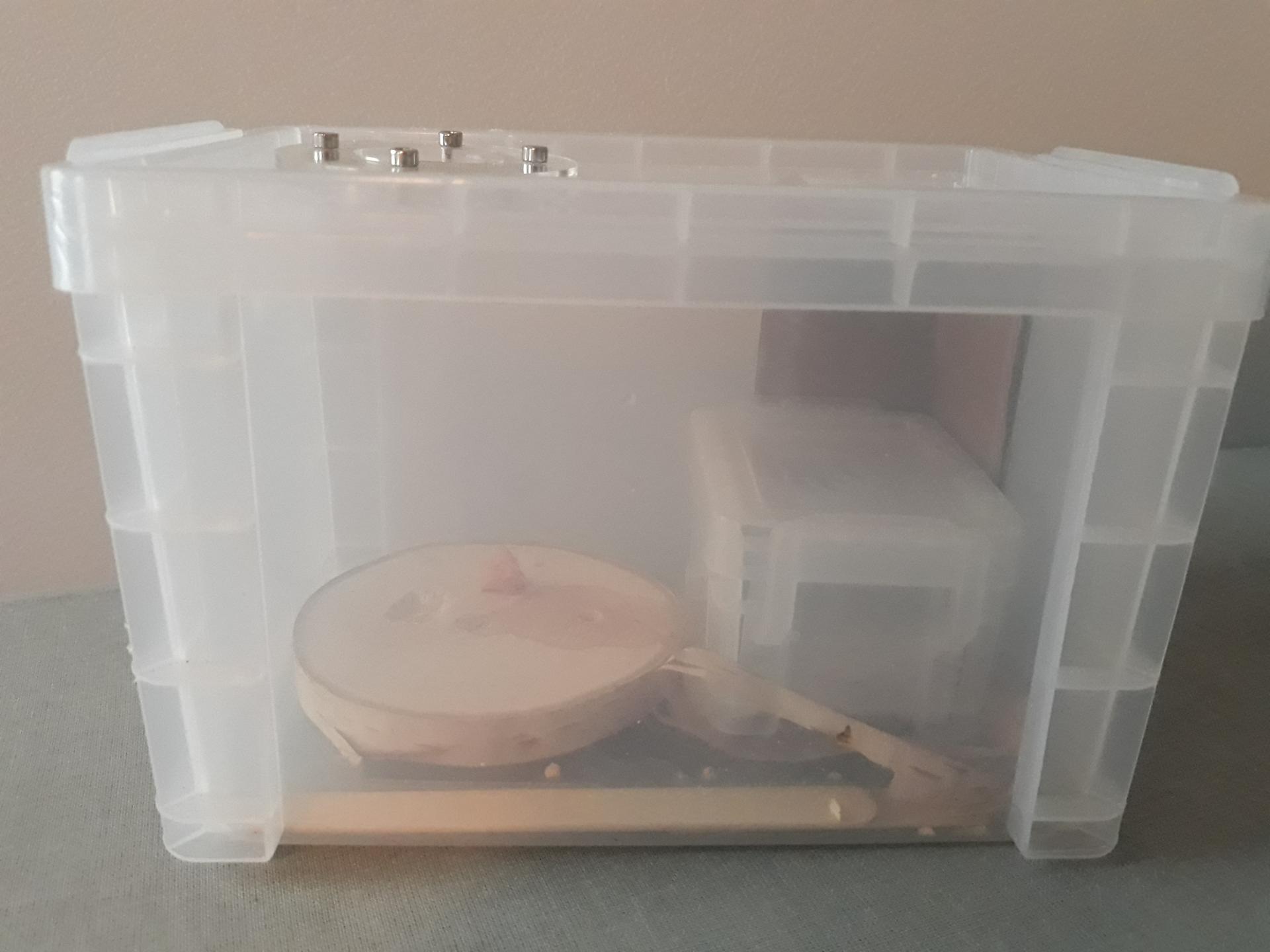 Edited by VenomousBeast, April 15 2022 - 9:04 AM.