Beginning 9-14-2021
This is the first year I've kept Aphaenogaster. I am starting this journal to log the progress of an A. fulva treatae queen that is special to me because my five year old son found her while we were camping in Prince William National Forest. I've trained the lad well, apparently!
She was found on an exceedingly hot and humid morning on July 12th. My son spotted her walking along the bottom of a slide on a playground at the park. She still had her wings when we collected her. She did end up shedding her wings a few days later. Since I've decided to keep her, I've officially named her Jord, which means soil or earth in Norse.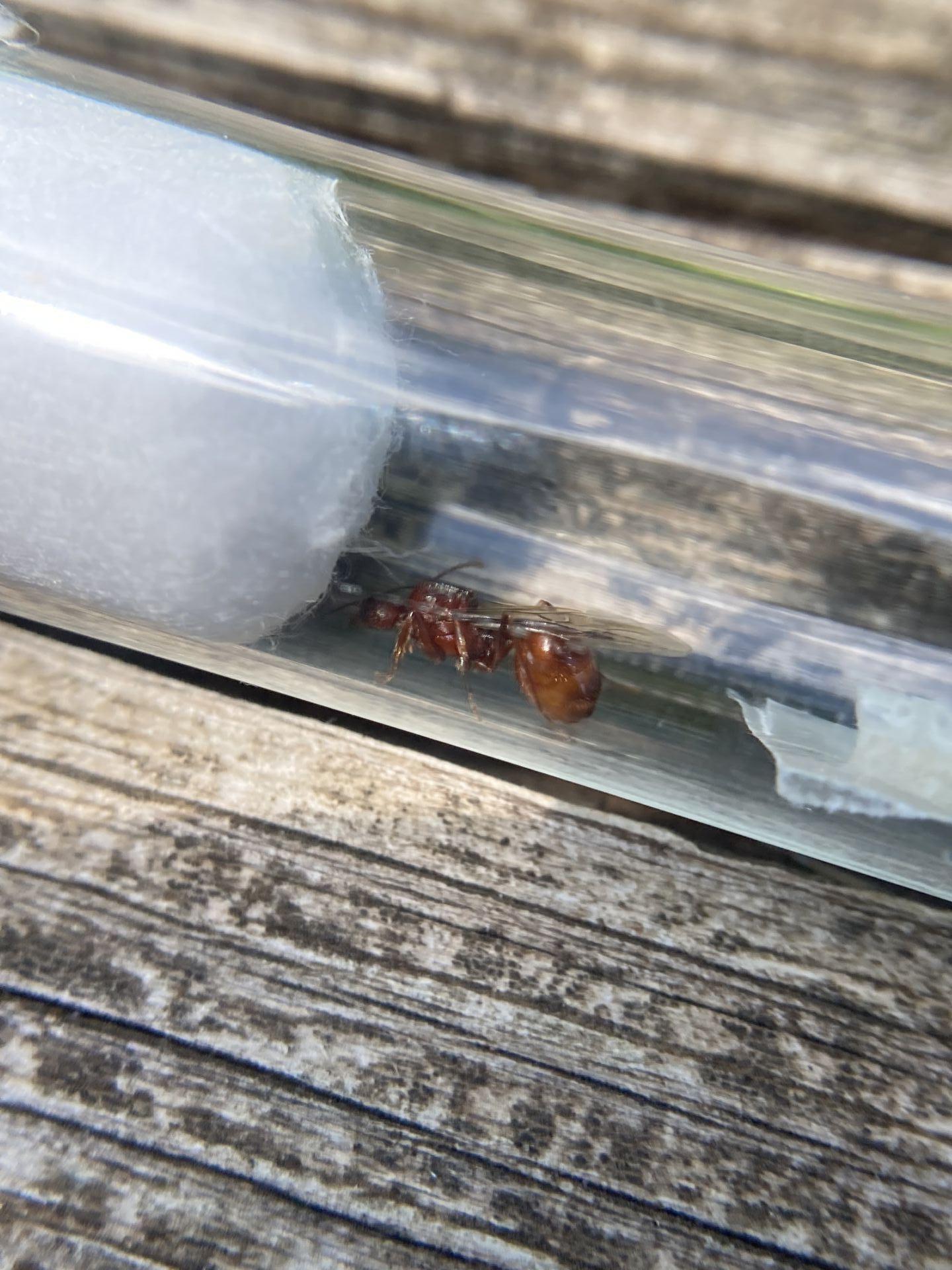 Here's a look at some of her first nanitics. The colony is growing pretty quickly for such large ants.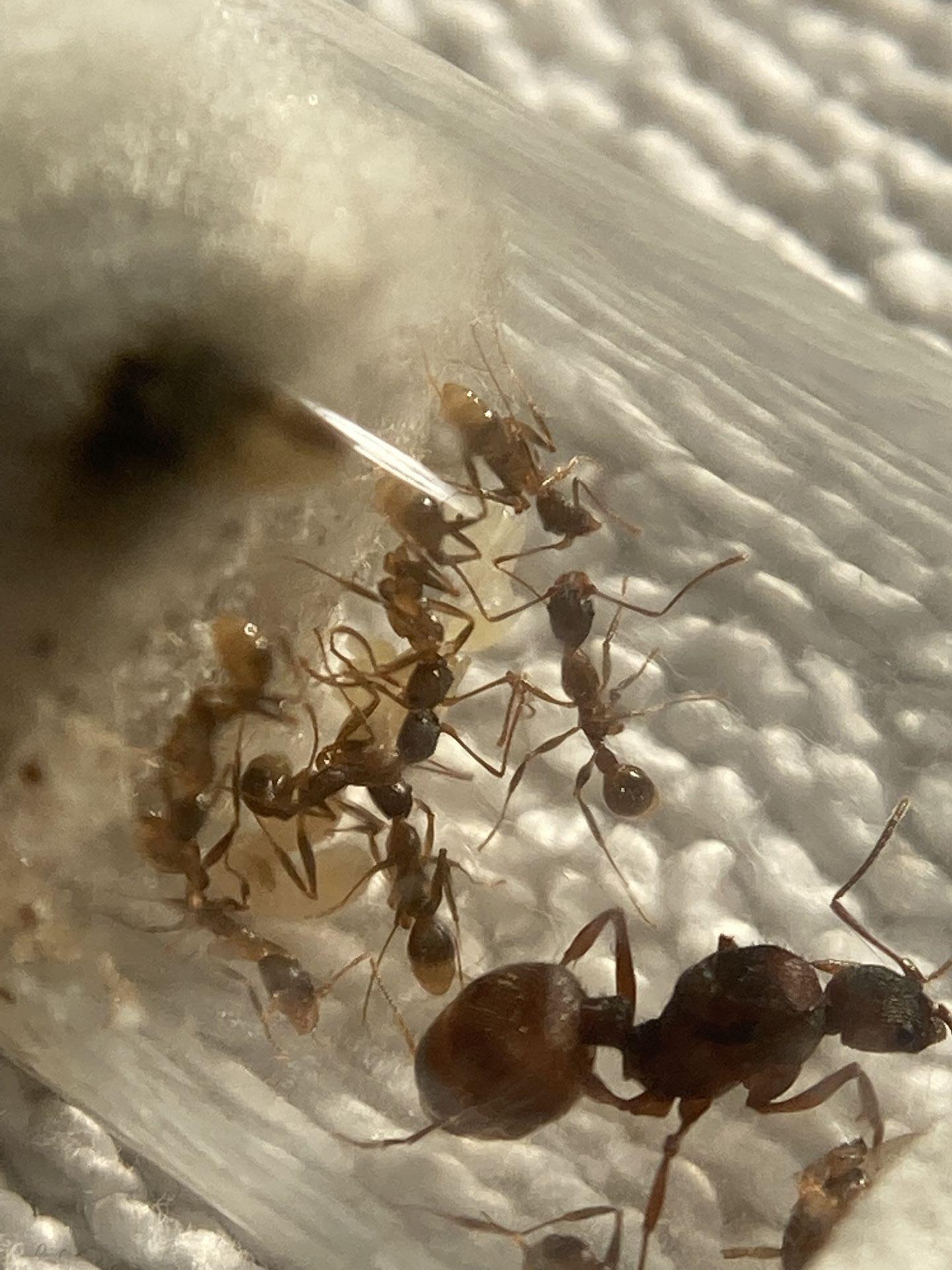 I've been feeding them insect pieces every other day, along with some Sunburst and sugar grains, which I've heard these will eat. Feeding them in the tube was getting more difficult, so on 9/11 I moved them into a mini-hearth by simply shaking them into the outworld.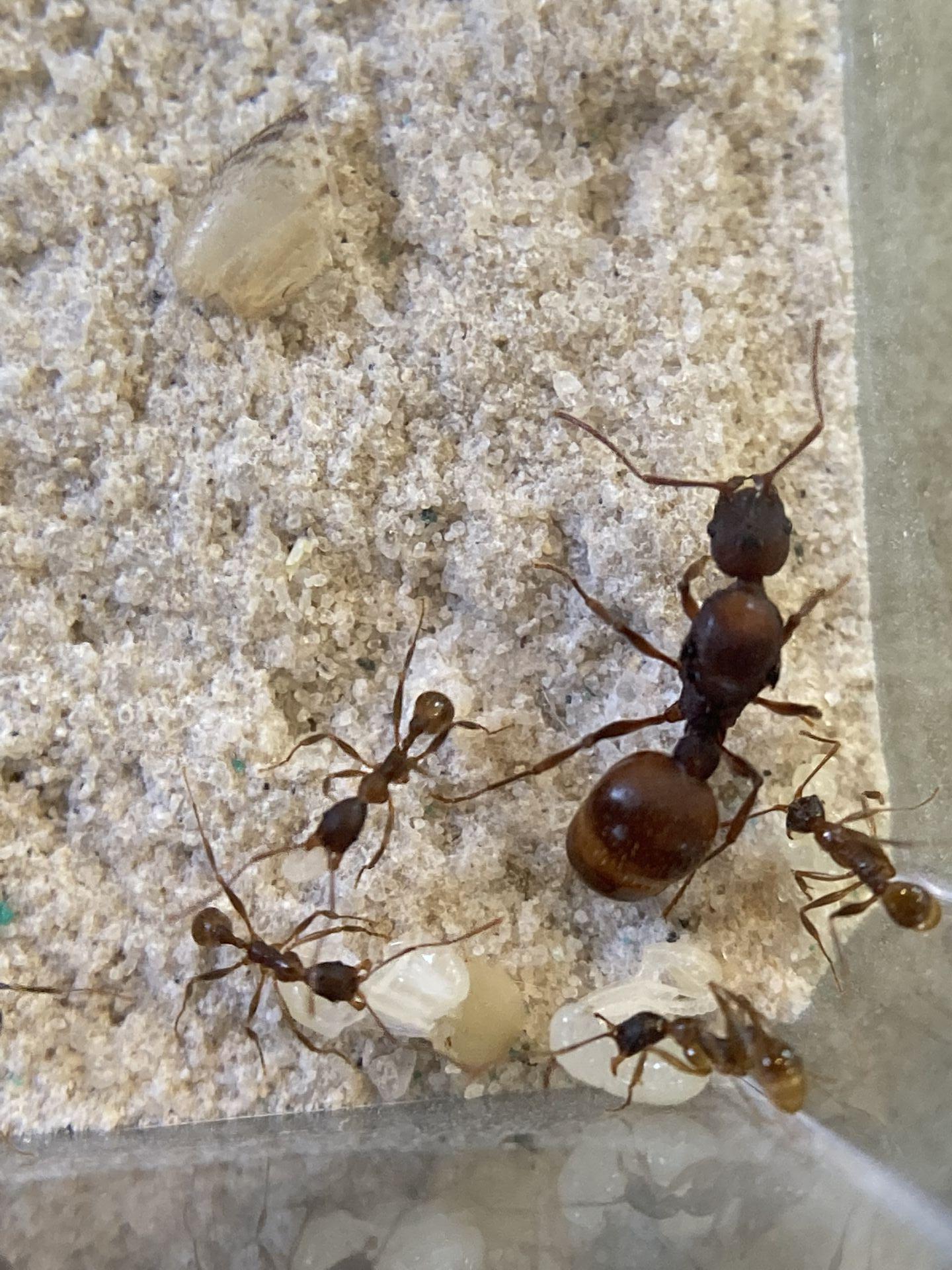 They quickly found the way down into the nest and settled in. Everything about these ants makes them seem very easy to keep compared to some of my other mischievous colonies. The best part is that my son is very excited about the colony. Hopefully he can find many more queens in the future.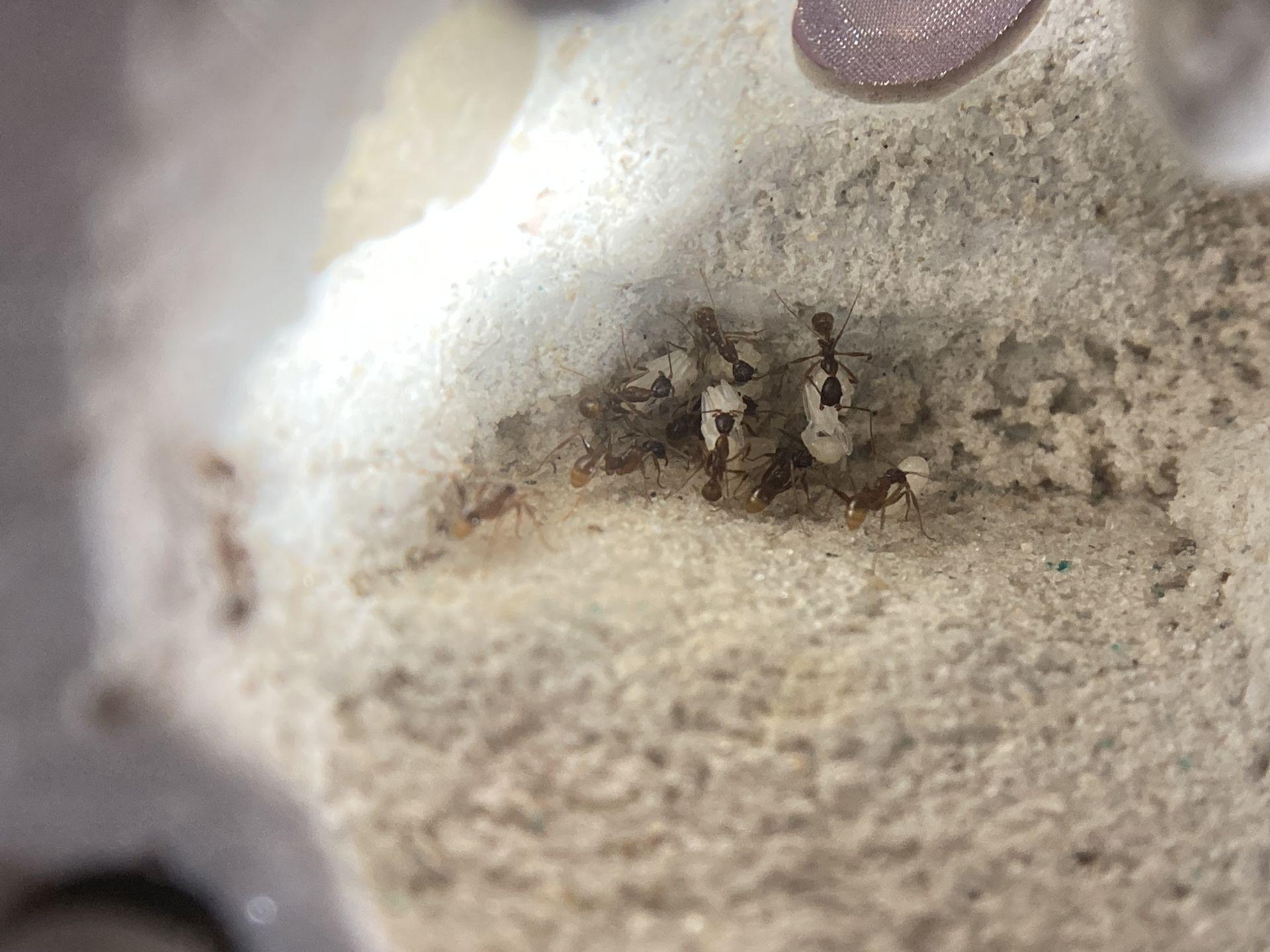 Edited by ANTdrew, March 4 2022 - 6:33 AM.