Hi!
I caught this Tetramorium queen (most likely caespitum) about 50 days ago, she has laid lots of eggs, and they developed into larvae ( as soon as they have reddish insides). But so far there's no pupae and it doesn't seem like the queen is infertile - she's not ignoring the eggs, they're not scattered around the set up.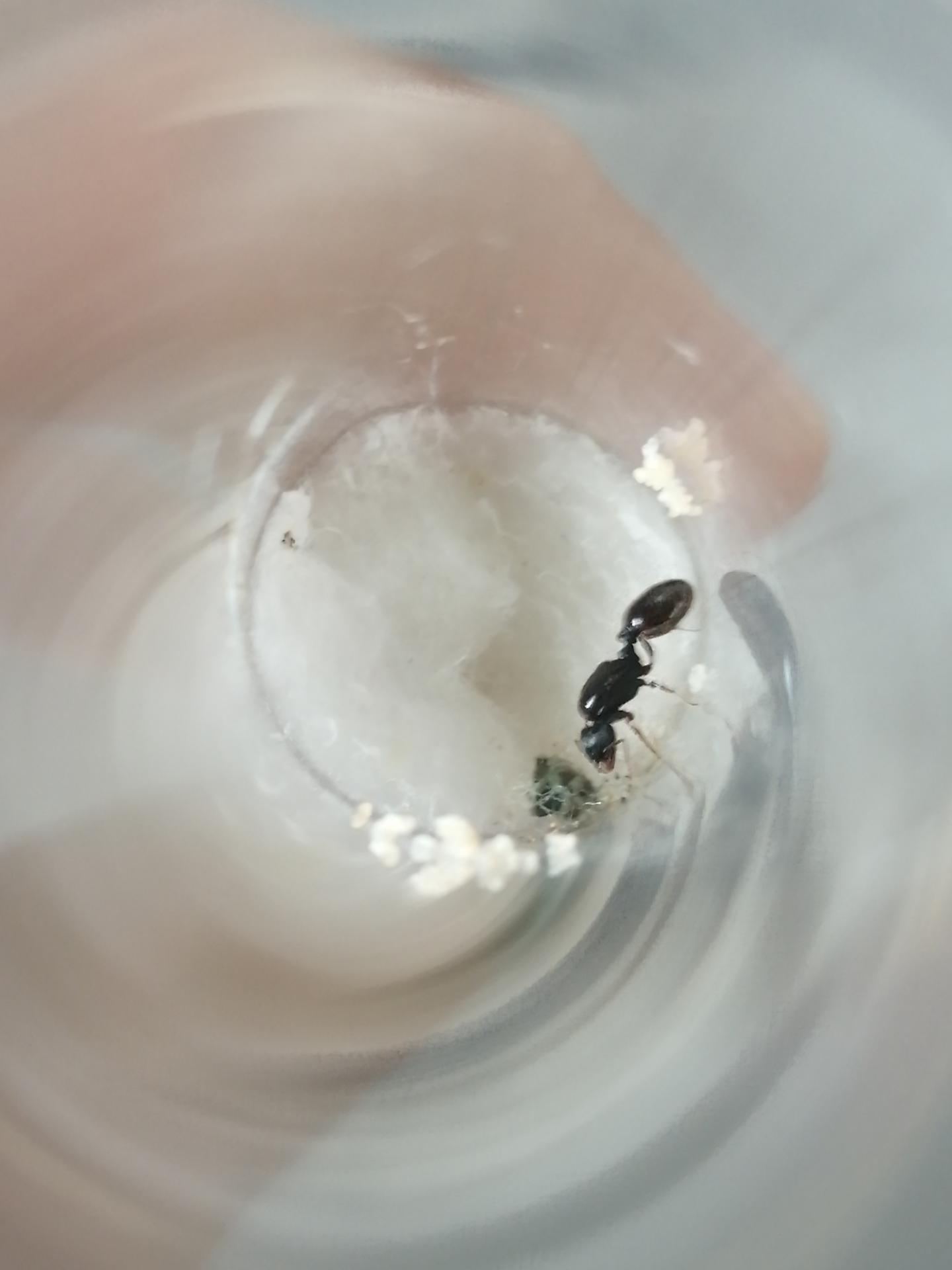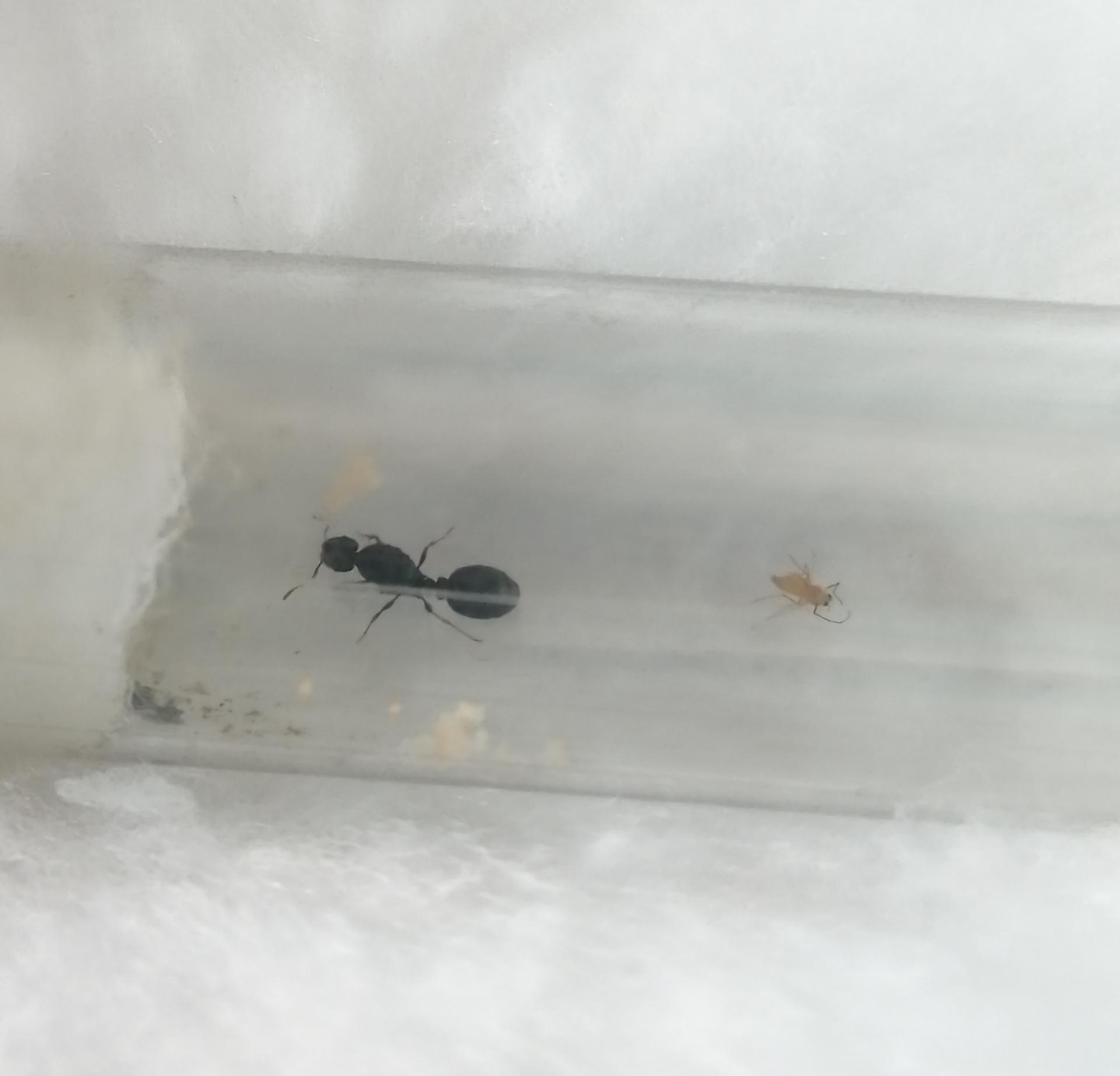 I have another queen that is 100% infertile, and her eggs had always been white until she ate most of them by this point. These queens were caught within 3 days.
Is it possible that the first queen is just low on protein and needs some feeding and time for pupae to develop?