I'm reading Ant Architecture: The Wonder, Beauty, and Science of Underground Nests by Walter R. Tschinkel. He documents several Pogonomyrmex but not the ones I keep, pogonomyrmex occidentalis. In the first part of the book he excavates a nest of pogonomyrmex badius, a similar ant from Florida... layer by layer. It's impressive.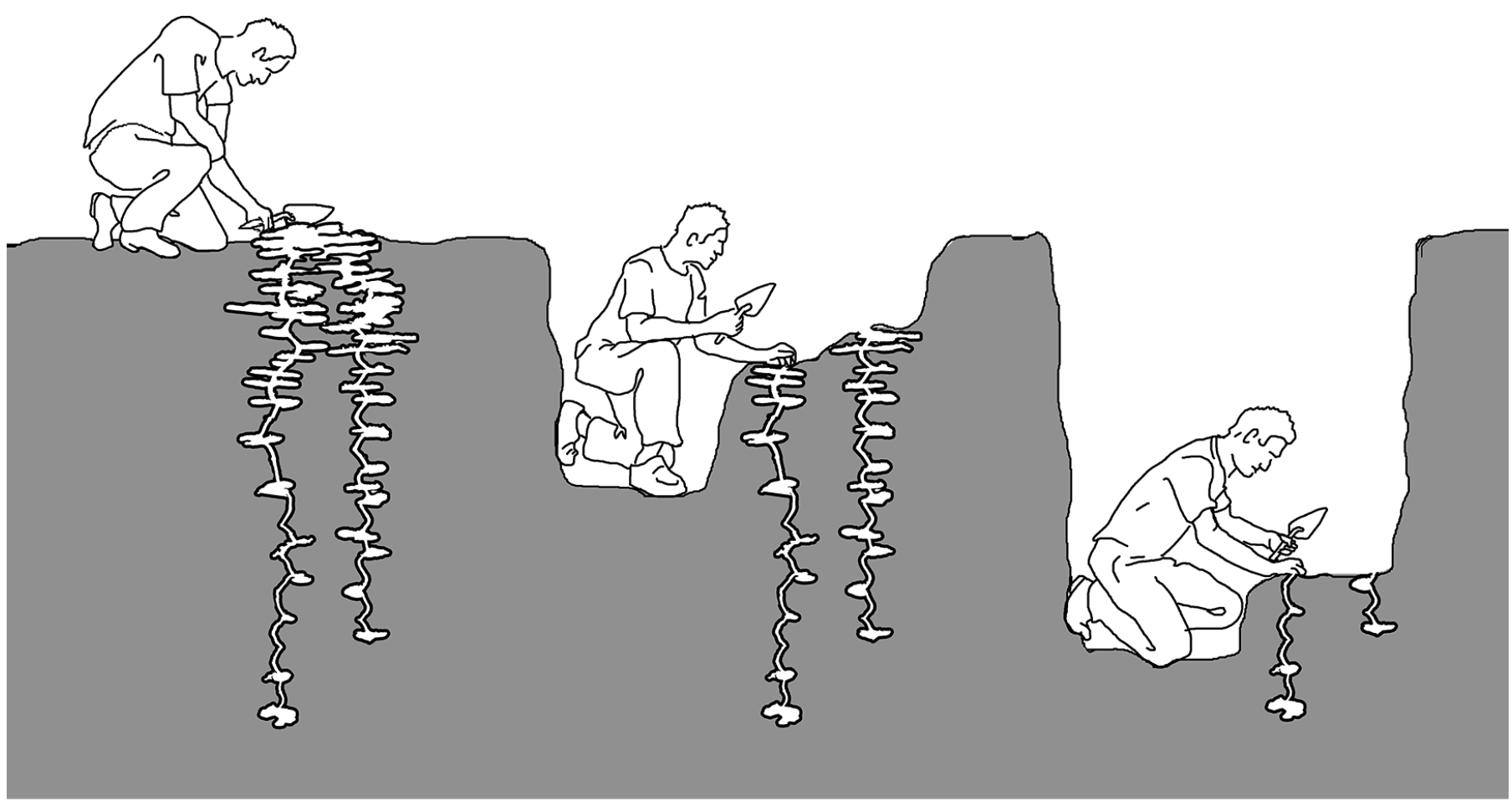 But seeing the nest has left me with questions. Could this possibly be how my very clumsy Pogonomyrmex live in the wild? Wouldn't these tunnels be too steep? Is the desert sand able to hold this kind of shape?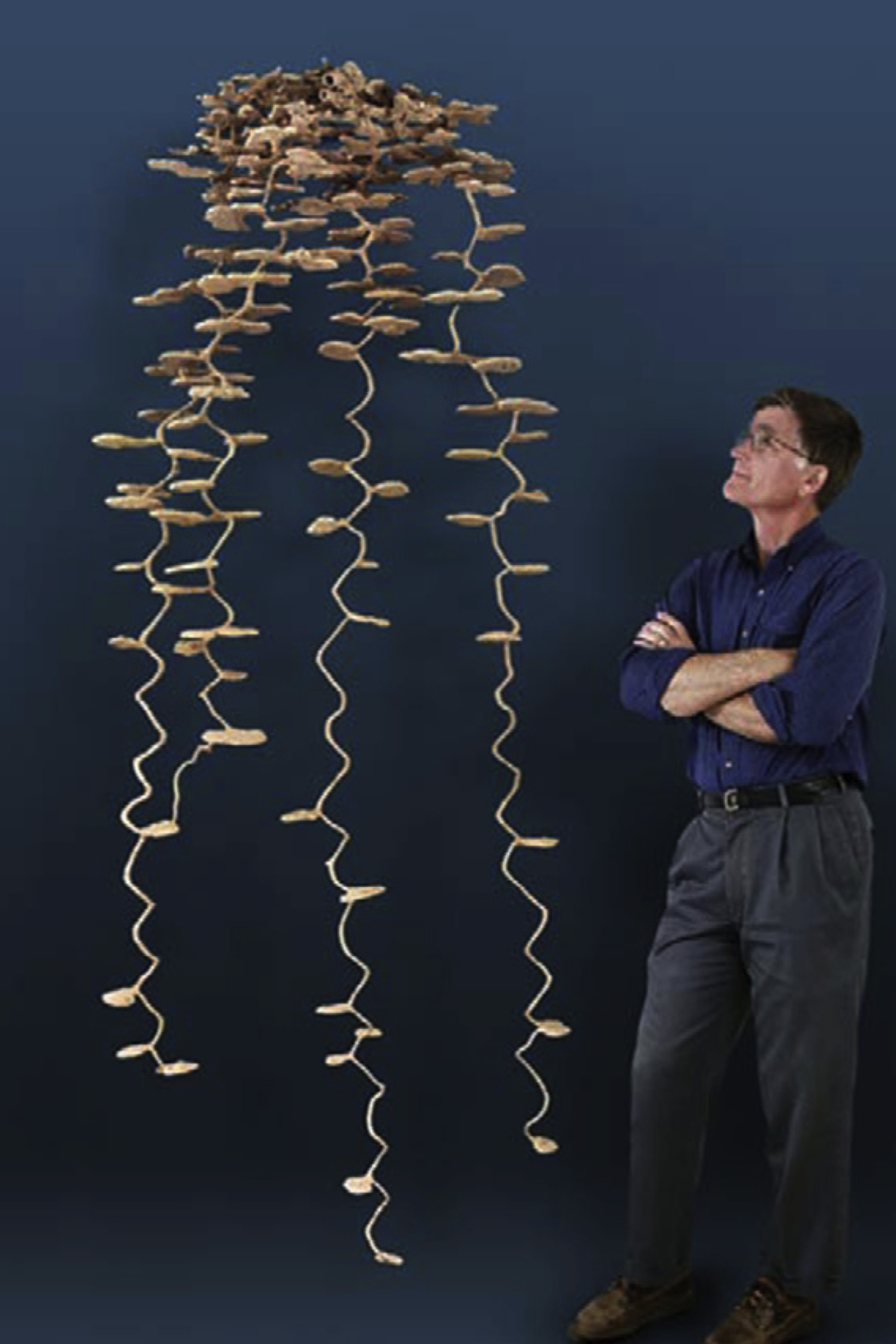 As I read on I realized the tunnels are not as vertical as they look in the above photo. They are in helix shapes. Maybe my Pogonomyrmex could climb this...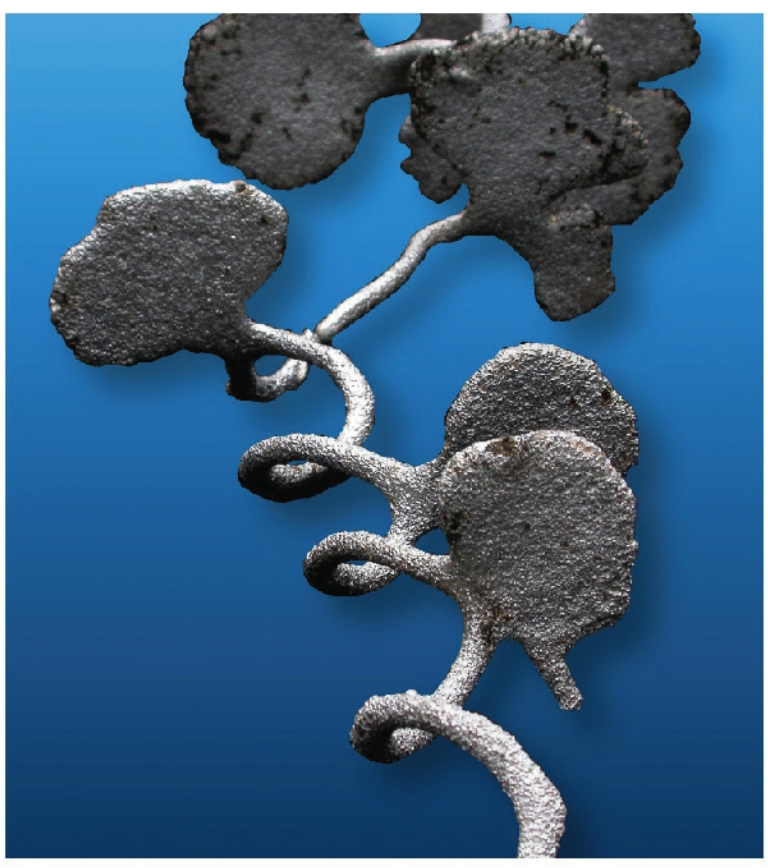 But, I still would like to know what occidentalis nest are like. Are they this impressive deep?
He describes how the younger members stay deeper in the nest, and my ants do that. This neat graph shows the population distribution.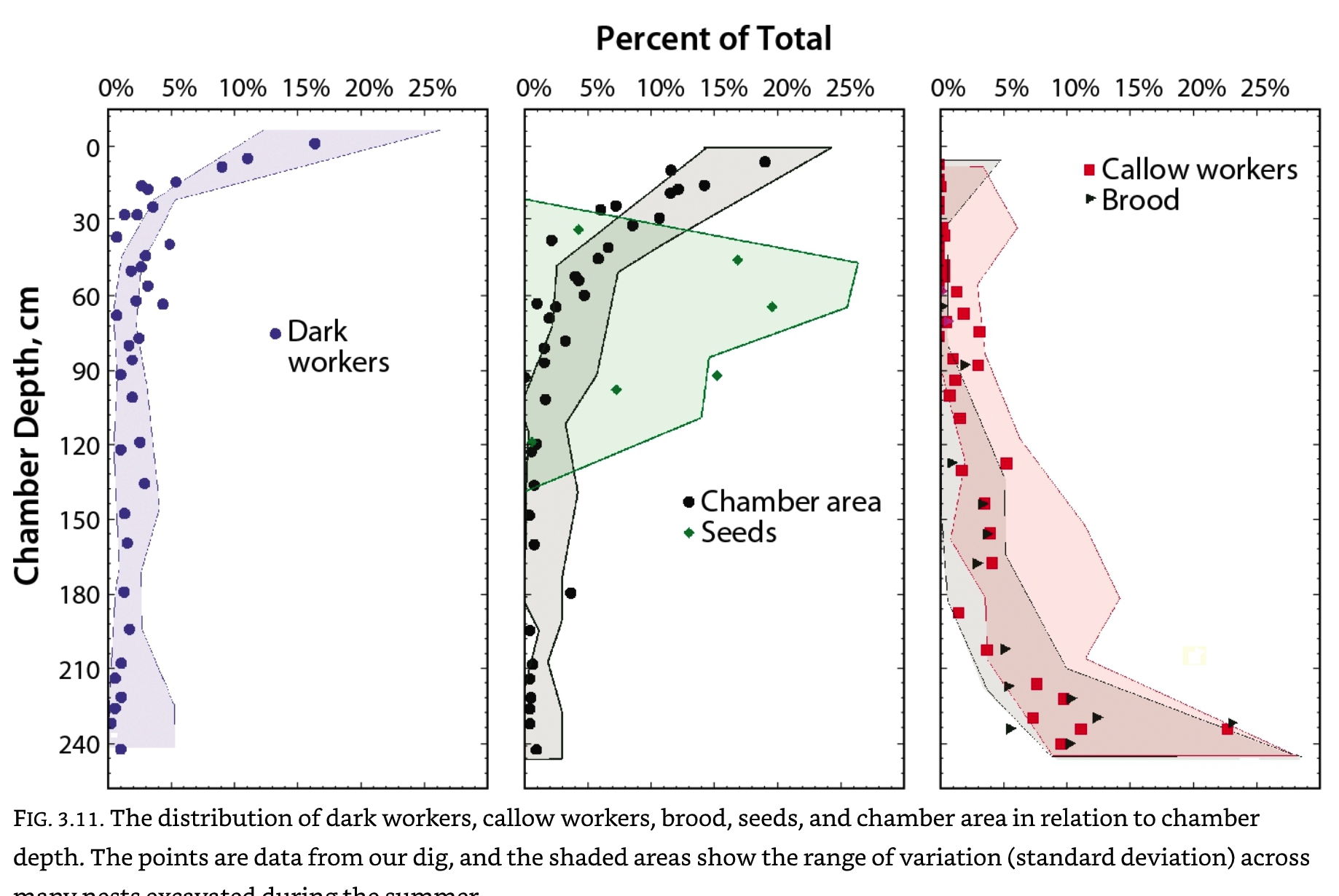 But is there any information on the shape of Pogonomyrmex occidentalis nests?
I also read about how Pogonomyrmex badius live with springtails in their trash and thought I'd try to introduce some. (Risky since there might be parasites, but I suspect my indoor compost pile isn't that diverse since the soil has no regular contact with ants... or really anything but the worms, springtails, arthropods, and such. Taking springtails from outside might be too risky since mites would come along.)
I also have learned that Pogonomyrmex like charcoal. Or at least Badius likes it. I gave my Pogonomyrmex a bit and they put it in the trash. Oh well. Ant are unforgiving when it comes to gifts. I wish I had the chutzpah to just throw a gift in the trash!
Edited by futurebird, July 13 2021 - 4:10 AM.