While I've considered making a journal on this species for a while, I decided to bite the bullet and do so today.

I received 2 Lasius interjectus queens from a friend all the way back in October. I quickly got them introduced together to around 100 Lasius americanus workers and put them into hibernation. I managed to only grab a single bad picture of them before hibernation, so here you go.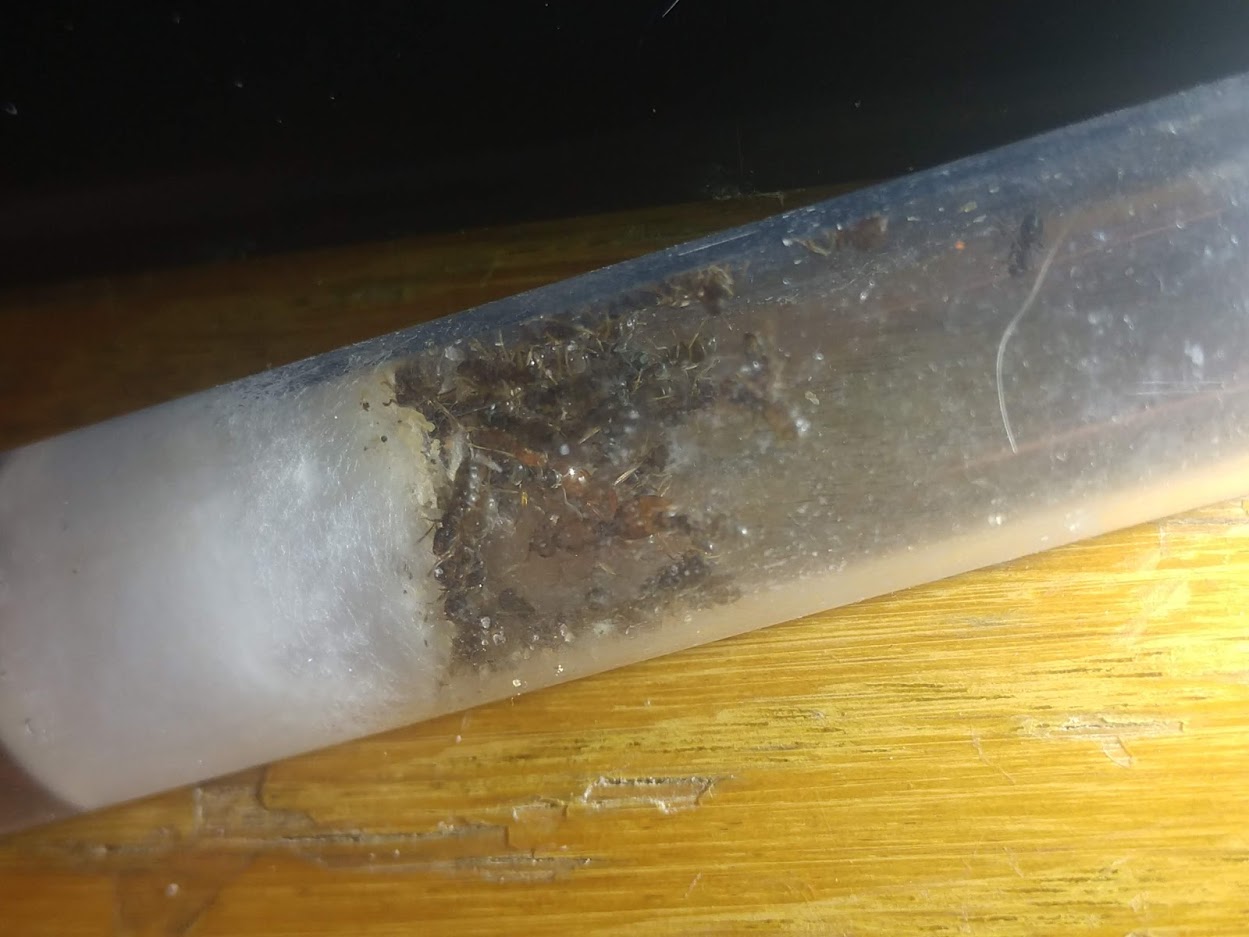 Unfortunately, my hopes for having a polygynous Lasius parasite colony were crushed shortly out of hibernation, when I noticed one of the two queens had died. Thankfully the other was still fine, and I elected to move them into a Mini Hearth.

Fastforward to now, and the queen finally decided to lay eggs. I'm not sure why it took so long, around 3 weeks, but at least it's finally happened. Normally they hide in one of the side connections on the mini hearth, and you can even see the queen poking her head out from there in the 2nd image. This sucks because while I could see eggs for sure, I had no idea how many! Well for some reason tonight they pulled the pile out onto the water tower, and to my surprise there's at least a few dozen, and I'm almost positive the queen is still laying more each day, since this pile seems far larger than what I could (barely) see in the last few days.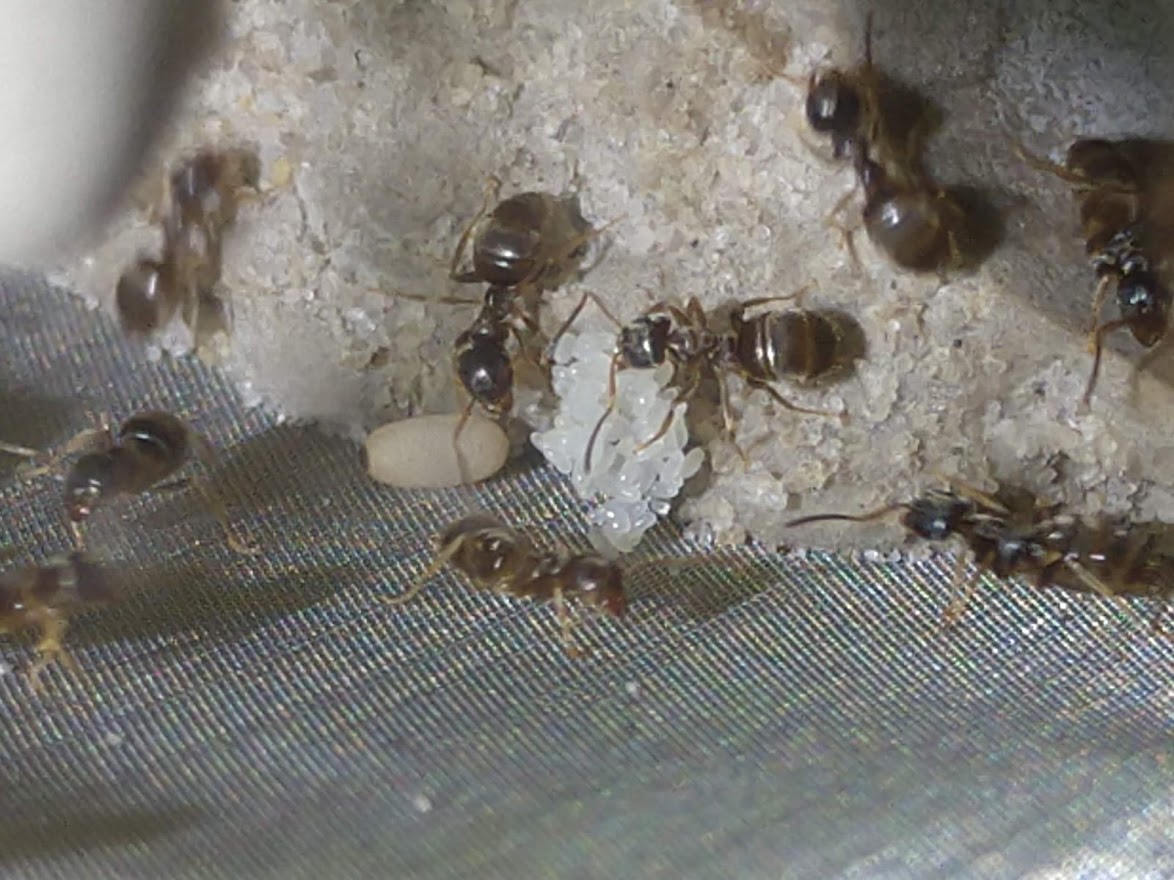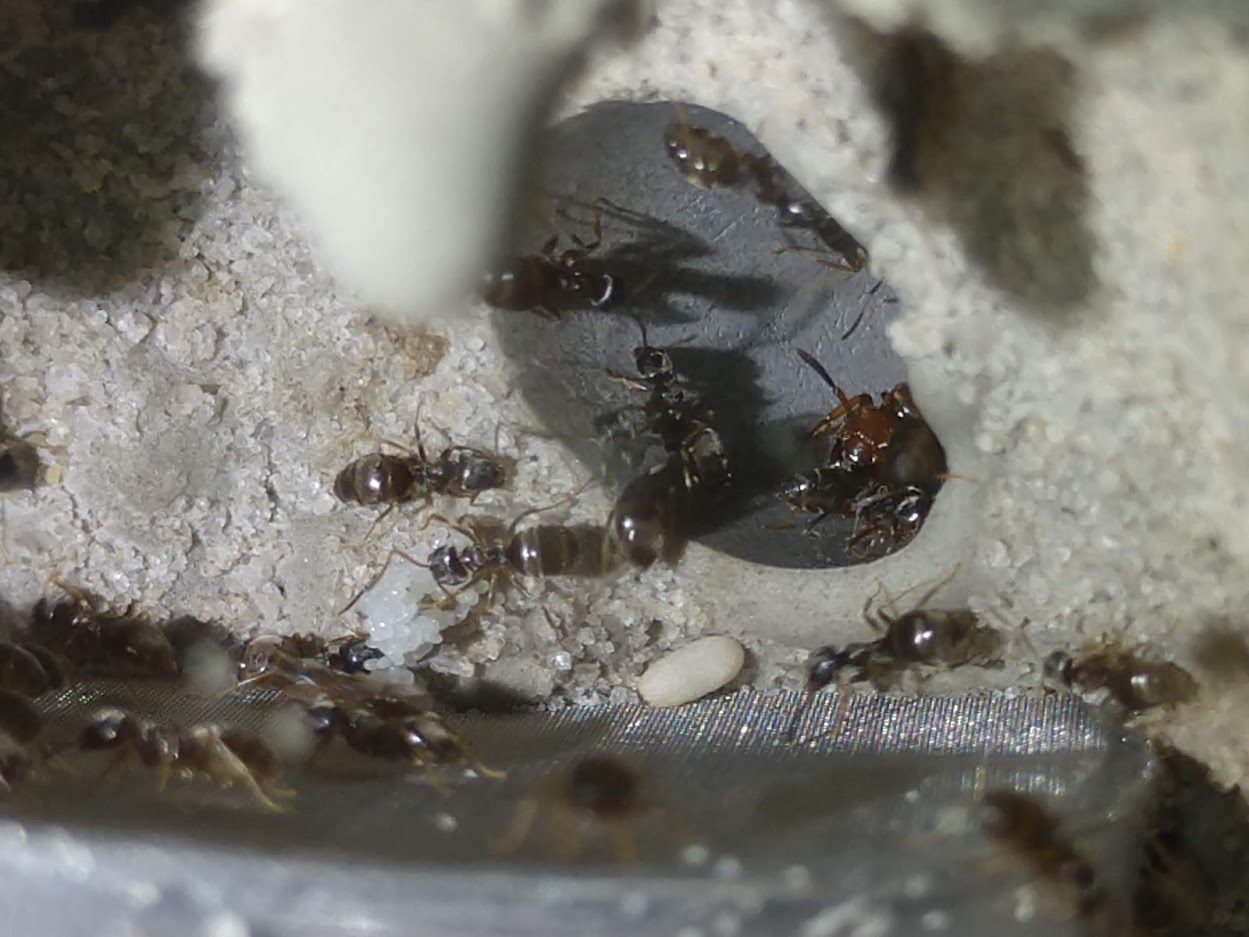 The single pupa in there is L. americanus, not interjectus. When getting the hosts out of my large L. americanus colony, I also sucked up a single larva, which they hibernated with. I'll probably end up adding more host brood from my L. americanus colony at some point, because while 100 is enough hosts, more is always better with Lasius parasites.
Edited by CheetoLord02, May 8 2021 - 11:07 AM.