I caught two queens of this species on July 6th. One of the queens ended up dying slowly, the cause of death is unknown but I think it may be due to dehydration. This species likely flies in the morning as one queen was found on the underside of a leaf of a low plant, most likely to escape the noon heat. The other was found after 5:00 pm when it started to cool and probably came out of hiding.

In terms of looks, this species, in all regards, is an over sized F. lasioides and by over sized I mean the queens are twice as large as F. lasioides queens (12mm vs 6/7mm). Despite this it is technically placed in the neorufibarbis species complex (nestled within the fusca-species group Formica). At first I believed it to be F. neogagates because it is absolutely ridiculously shiny, but it's too large to be F. neogagates and additionally, upon inspection under a microscope the head is covered in fine hairs and punctures and lacks erect hairs on the occipital corners. I did not check for a clypeal notch however.
The workers, which I believe I have found, are noticeably polymorphic and resemble those of F. lasioides and/or F. neogagates. I am quite certain these workers are F. hewitti since they were too large for F. lasioides (not to mention polymorphic) yet they lacked any hairs on the scapes that would indicate them being F. neogagates.
Other than the peculiar resemblance to neogagates-group Formica this species is absolutely unremarkable. It is not skittish, it does not seem to require any special accommodations, it does not grow slow, and it seems to prefer more humid conditions. The only reason why I am making this journal is because I have not seen any captive colonies of this species. If anyone finds Polyergus mexicanus I will give you her children.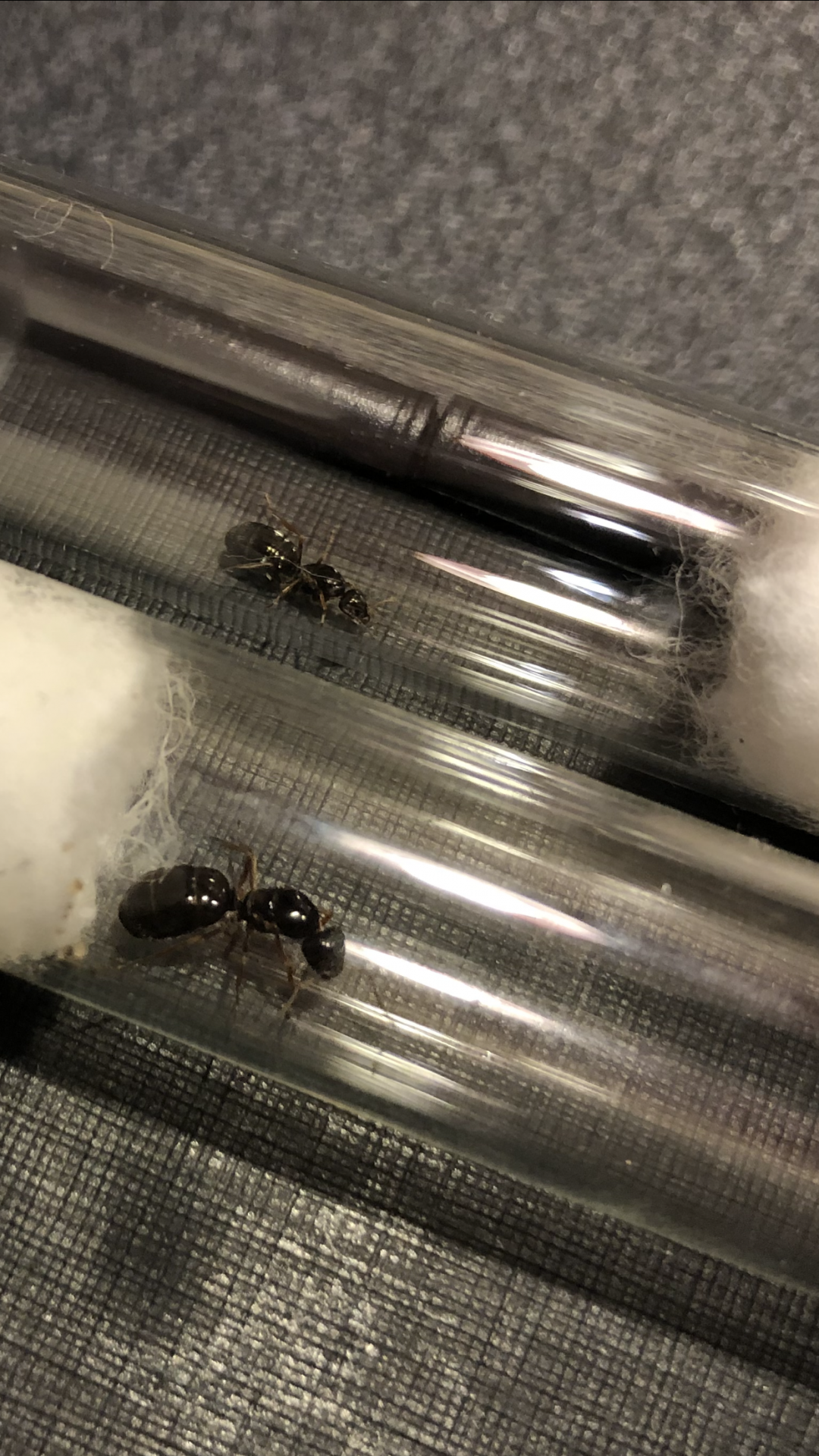 Formica lasioides (above) compared to Formica hewitti (below) [Jul/07/2020]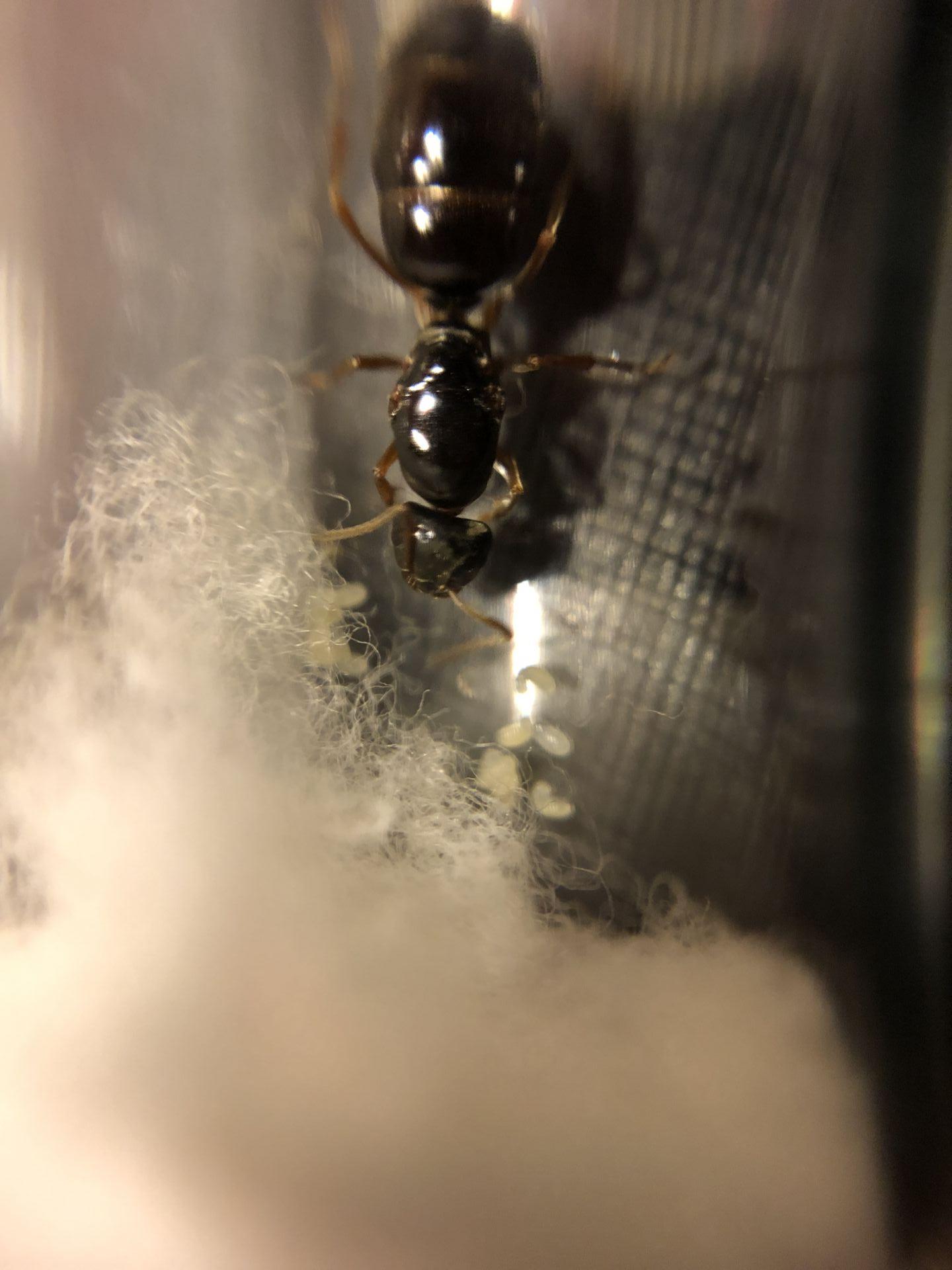 Picture of the head showing the sheen and the lack of erect hairs on the occipital corners [Jul/17/2020]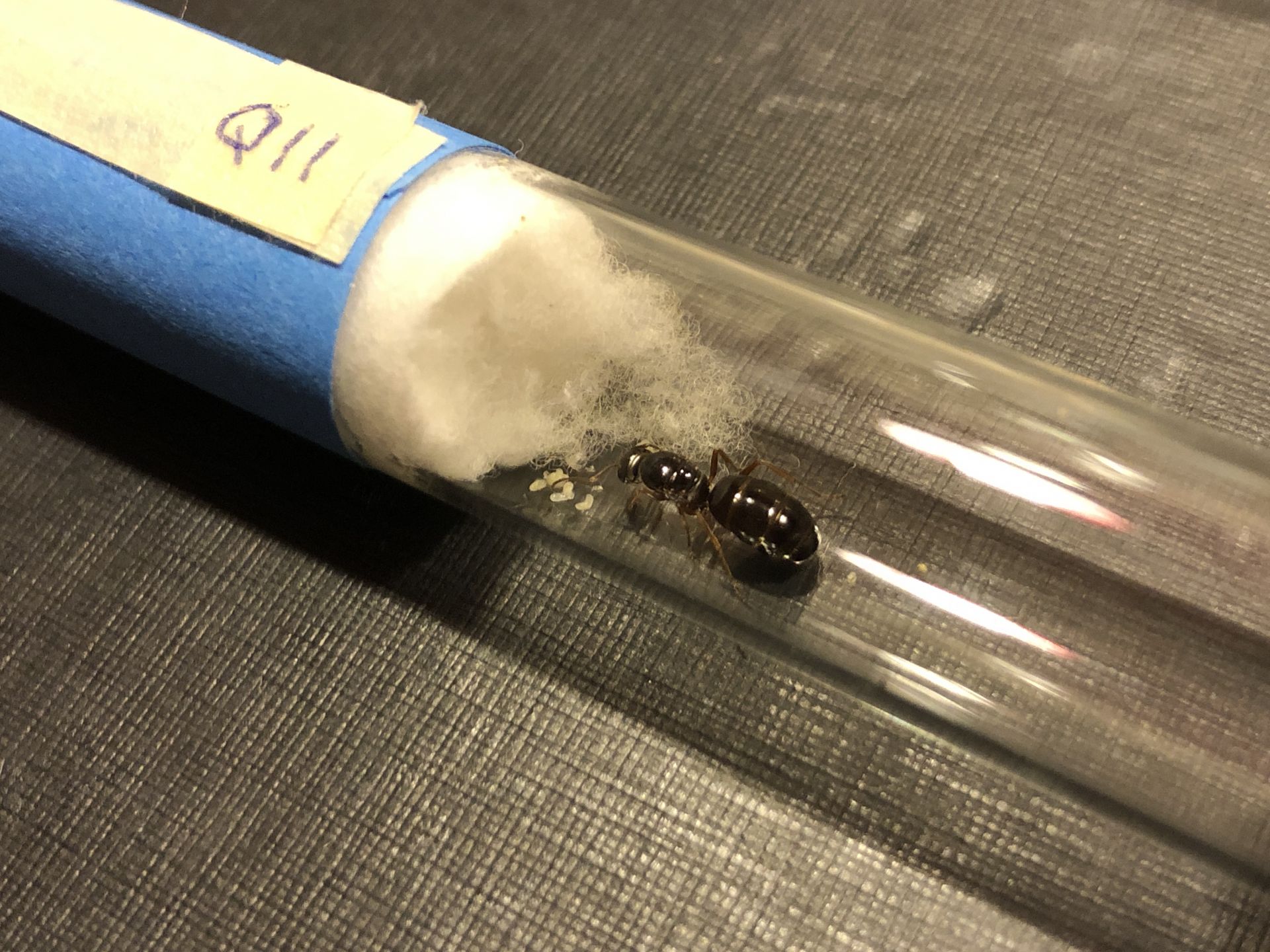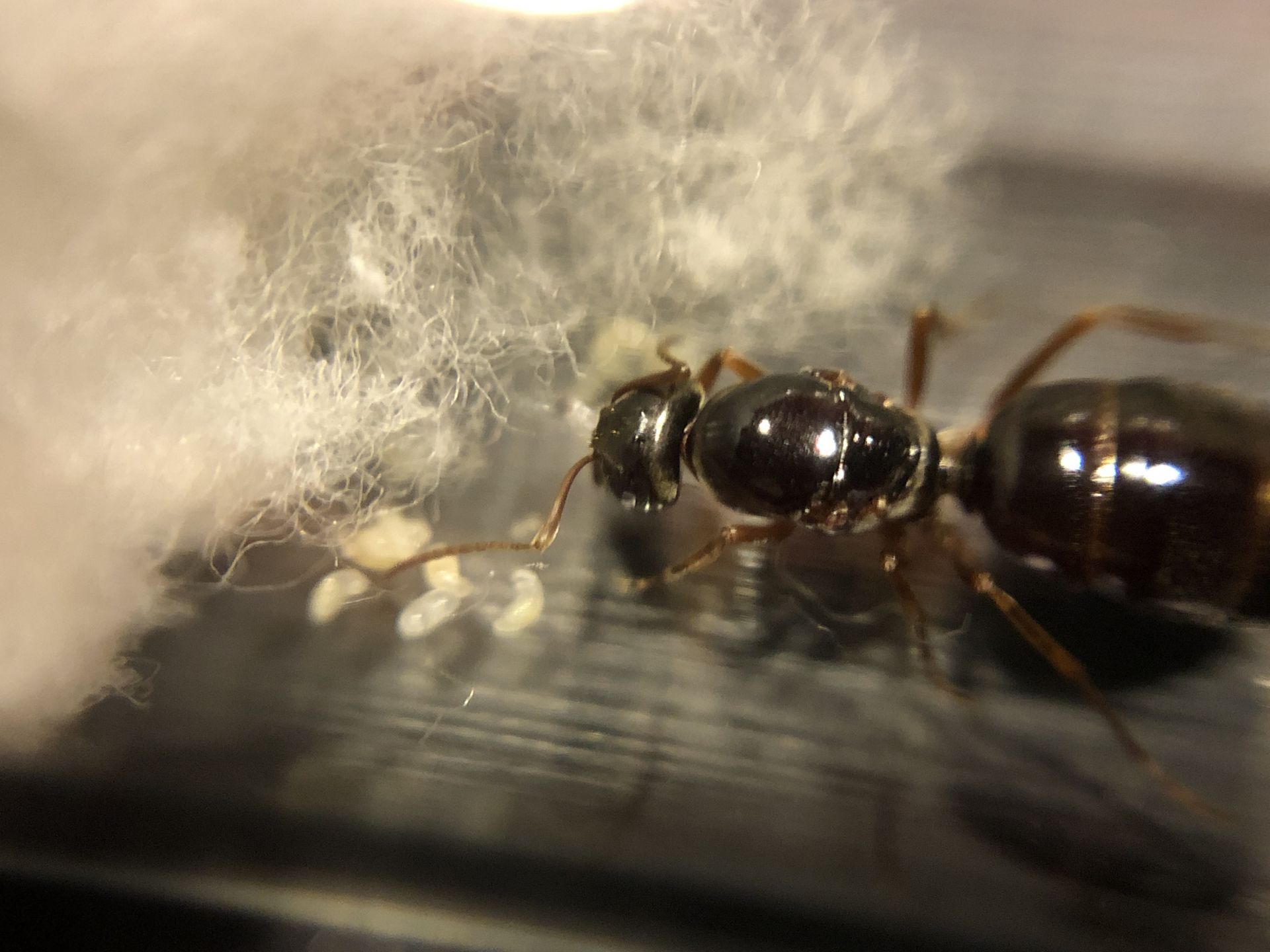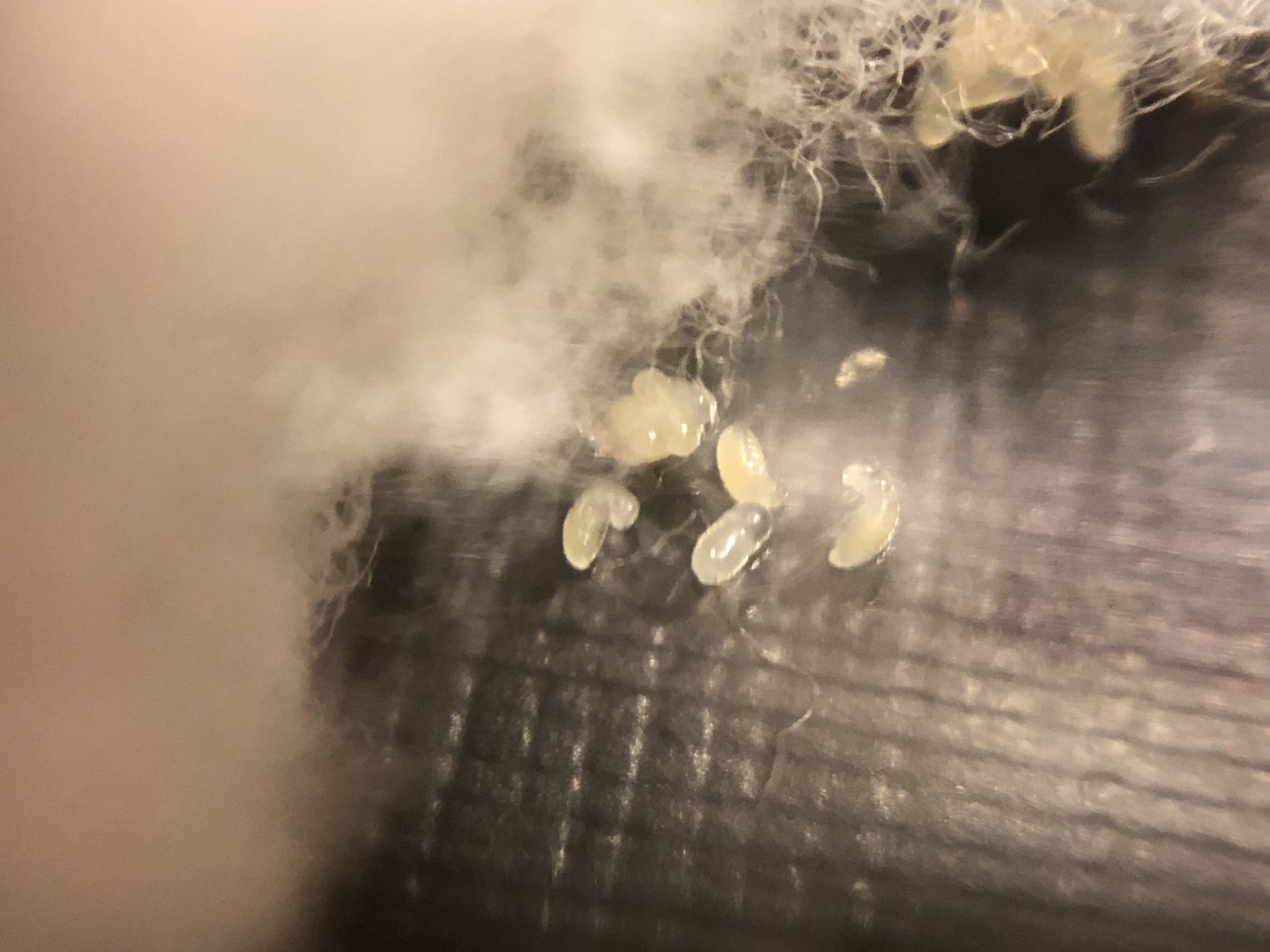 Enhance! Enhance! Enhance! Oh look larvae of an unknown instar [Jul/17/2020]
Edited by LC3, July 17 2020 - 2:36 AM.