Here's a better of the BigFatPhids enclosure. Its a horizontal version of their vertical enclosures for Phidippus jumping spiders.
I see two loose termites but all the others have disappeared. I got extra soft rotting wood for them so maybe it's easier for them to make nests in it than the previous woods I had tried. The extra soft wood I acquired as isopod food.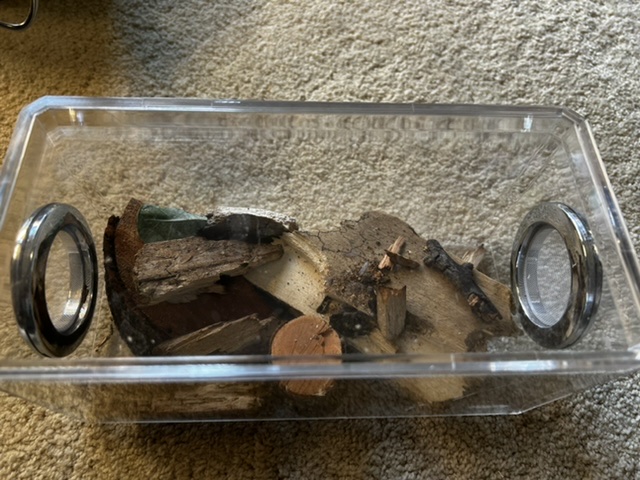 Evidence of recent nest-building plus discarded wings: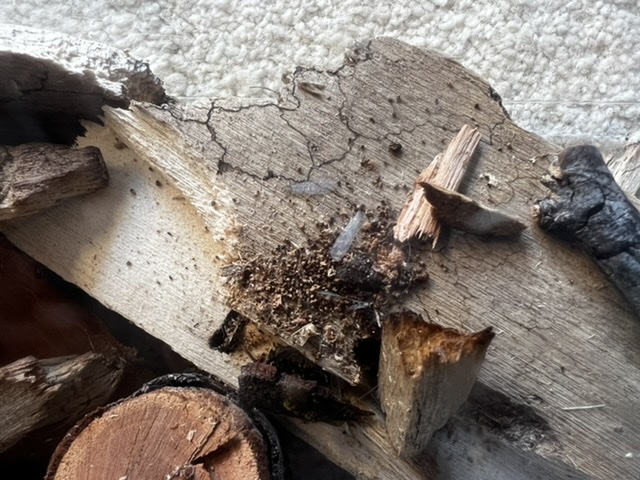 Edited by OhNoNotAgain, October 24 2021 - 1:57 PM.