EDIT Oct. 2020: Added Myrmecocystus mexicanus (real honeypots) on page 3.
EDIT: July 2020: Added Liometopum occidentale to this journal on page 3.
EDIT: June 2020: I posted noebl1's Prenolepis imparis quick care instructions on page 2 of this journal.
EDIT: March 2023: RIP Myrmecocystus mexicanus. No immediate plans to get more.


Today I got (bought) my locally collected Prenolepis imparis queens in two test tubes.
I know they are notorious for dying. They also are best left alone for 3 months.
Here's the recipe.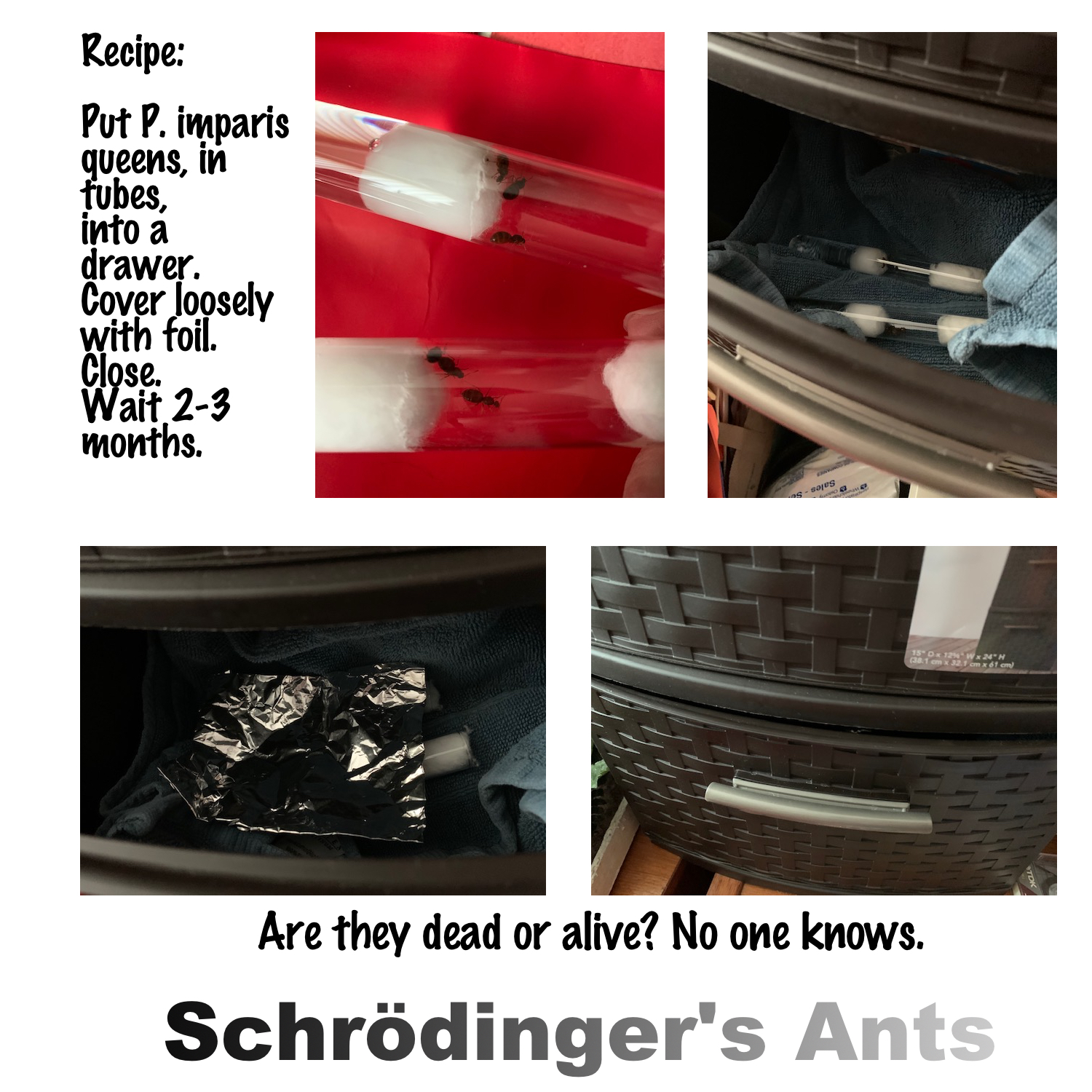 (Schroedinger's ants....)
Edited by OhNoNotAgain, March 22 2023 - 5:24 PM.