On Thursday as some of you may know, I went to the park and captured a young colony of Camponotus castaneus with workers about 30 strong and some eggs. I had my aspirator with me and I captured all of the colony members and the brood. The queen, who I've named Flame, is rather thin, but she's still well fed and she's been plumping up as time goes on. I ended up loosing the brood as soil stuck to them and I wasn't able to see the eggs as I was sifting through the material that got sucked into the aspirator. There were a few workers that ended up dying from a few reasons, such as being squished, getting killed by the Crematogaster lineolata workers that I also put in the aspirator as I had nowhere else to put them, or injuries sustained from reasons unknown. I've had them for almost a week now, and only two other workers have died. The colony is probably about two years old as they have two majors, one of which is acting bizarre. She is sitting in one of the other nesting chambers, not moving, not interacting with the rest of the colony. The colony has a few repletes and they have stopped eating for now at least. This is by far my favorite ant colony that I have and I love to look at them doing their daily activities. I especially like watching them care for the queen. I will update you guys on their progress as the weeks go on. There probably won't be too much to update on however as I am going to be hibernating them soon. Here's a nice picture of Flame: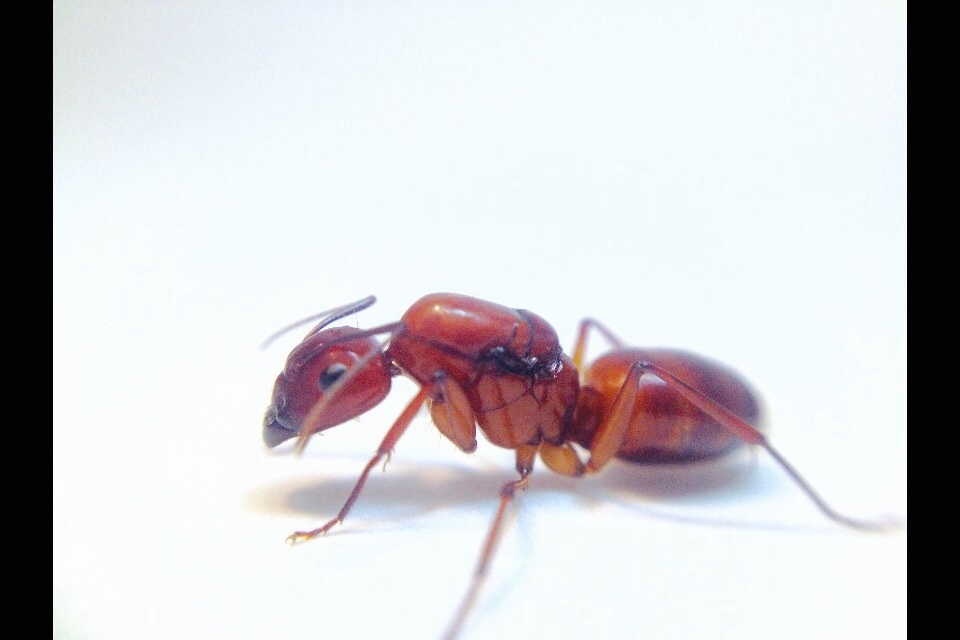 The gorgeous queen of the colony, Flame.
Edited by Ferox_Formicae, July 18 2019 - 7:03 PM.