5-10-2014

On Saturday 5-3-2014 I found this Camponotus cf. quercicola sp. queen wandering on a dirt road up in a place called Little Thomas Mountain in the San Jacinto Mountains. It was a few hours after dark, and the temperature was in the 50's.
ID Thread: http://www.formicult...s-ca-6-21-2014/
1. Location of collection: Little Thomas Mountain, San Jacinto Mountains, California.
2. Date of collection: 5-3-2014.
3. Habitat of collection: Pine/Oak Forest.
4. Length (from head to gaster): 11mm.
5. Color, hue, pattern and texture: All black with dark brown legs; yellow hairs, numerous on cheeks.
6. Distinguishing characteristics: No clypeal carina or notch.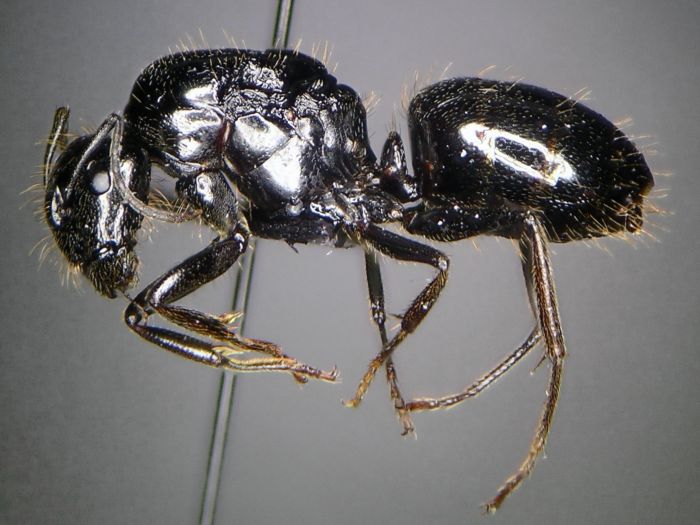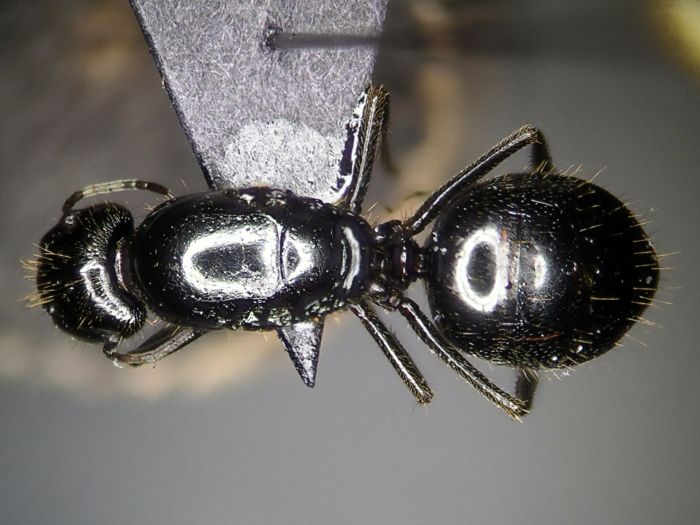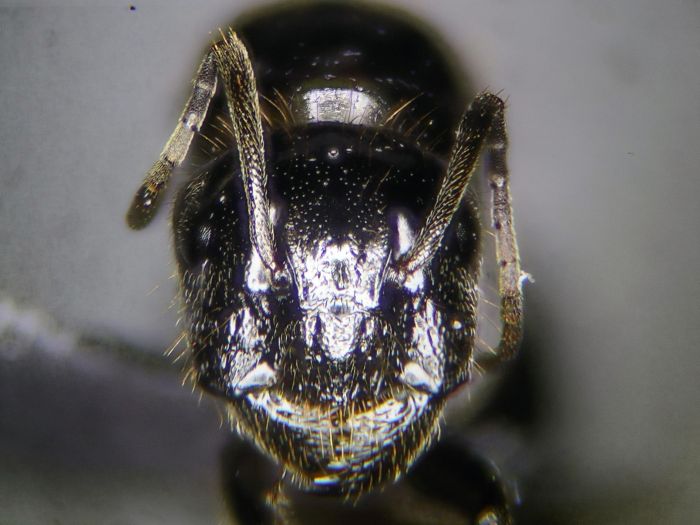 Edit: I have added microscope pictures of this queen since it died.
Edit: I have removed my guess as to the ID of this queen, since I have recently found a C. quercicola queen, and there are just too many differences.
Edited by dspdrew, June 5 2015 - 6:20 AM.