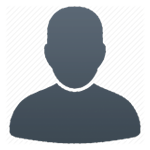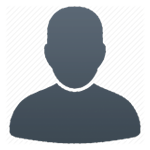 Best Answer antTrini , December 9 2018 - 3:23 AM
The head on this queen looks rather flat in some of these images and the coloration matches one beautiful, rare species, Cephalotes umbraculatus. I am not too confident with that answer and I would have to see better pictures of her to confirm, but that's what she looks like. If she is, you are extremely luck. It's my favorite species within the genus and I hope she does good!
Yeah sorry, the quality is rather poor. She was very small and that was the only time she stopped moving. Taking those pictures alone were very difficult with my cheap phone. Anyway unfortunately that isn't the species. I know of that species, Cephalotes umbraculatus - we have a lot of those where I am from in Trinidad, in the Caribbean. I can find them in some parks usually walking up and down some of the larger trees. They are the big black ones, I haven't seen any other colour.
Anyway with regards to the Queen ant I found, I have decided to let her go as i realized I didn't have the resources to take of her as well as I would have liked. All of my resources are going into my Camponotus Atriceps colony(the one you ID'd for me). Thanks for trying though.
Go to the full post

Also tagged with one or more of these keywords: antid, queen


Ant Keeping

→

Ant Keeping Journals

→


Started by Studio ,

Apr 4 2019

crematogaster

,

formicarium

and 6 more...

Anting

→

Ant ID Requests

→


Started by Yaformicaboi ,

Apr 4 2019

antid

Answered Anting

→

Ant ID Requests

→


Started by DrygonKing ,

Apr 2 2019

id

,

queen

,

identification

,

colony

Market Place

→

General Market Place

→


Started by skocko76 ,

Mar 29 2019

sale

,

europe

,

queen

,

colony

and 2 more...



Market Place

→

General Market Place

→


Started by KBant ,

Mar 18 2019

queen

,

adoption
0 user(s) are reading this topic
0 members, 0 guests, 0 anonymous users