I caught four Formica cf. fusca queens in San Francisco, along with two Tetramorium Sp.E (caespitum) queens, in late July. Like the Tetraorium, I was not expecting flights while I was there, so all four queens came back together in a dry water bottle.

One of these colonies started off on a great start, and got two workers really fast. Sadly, those were somehow exposed to mites from my Solenopsis xyloni colony, and after about a month, they succumbed to those evil little parasitic creatures. A second one of these got two workers as well, but was wiped out in the recent heat waves, along with the infertile Tetramorium queen, and my fruit fly culture. Another one of these turned out to be infertile, so I have one colony left.

This one colony is up to four workers, and will be having a short hibernation period at a moderate temperature, like the Tetramorium.
Yes, yes, I know, you cannot see their petioles, that is because they are so FAT on sugar water, their gasters cover them up.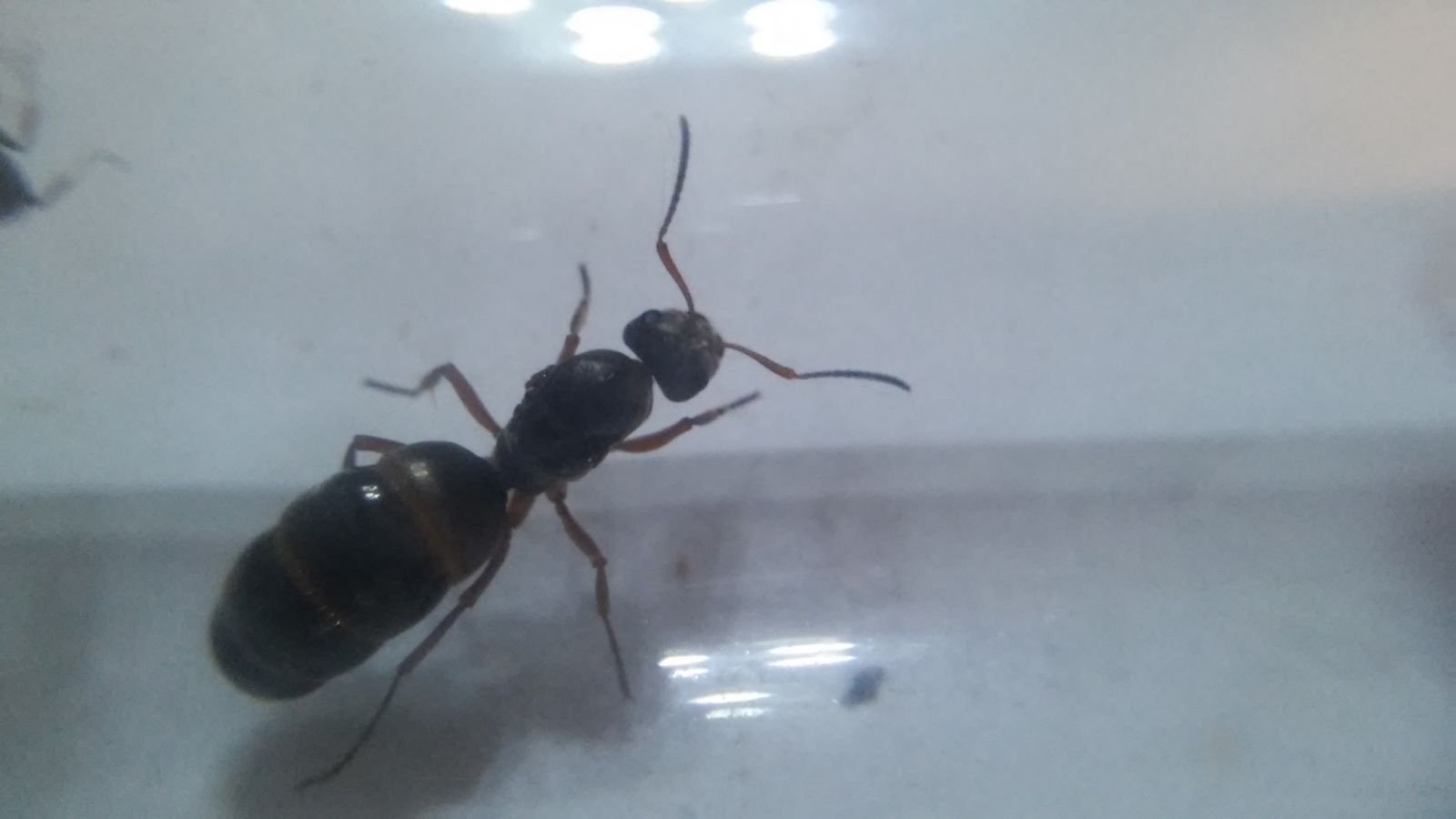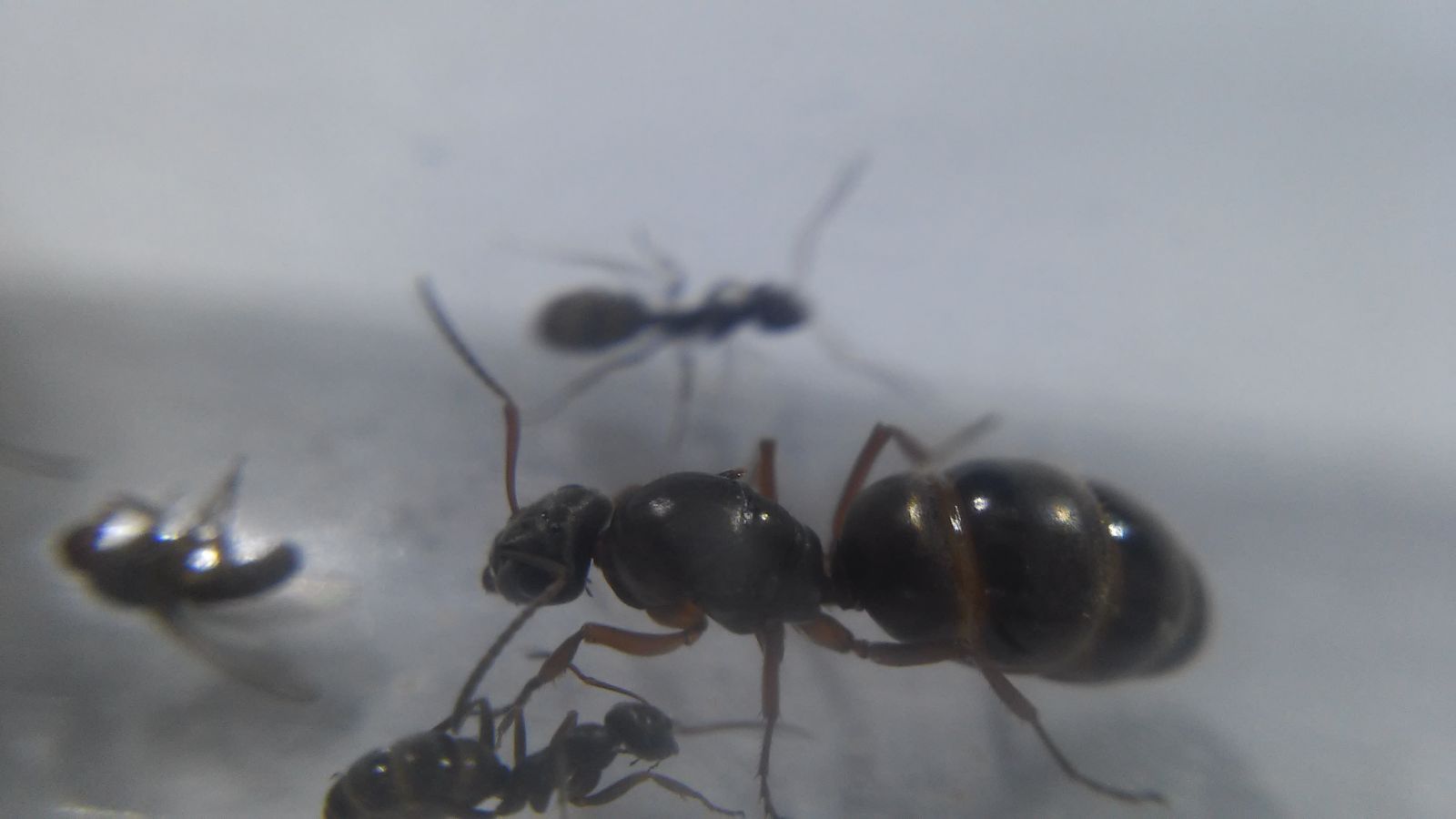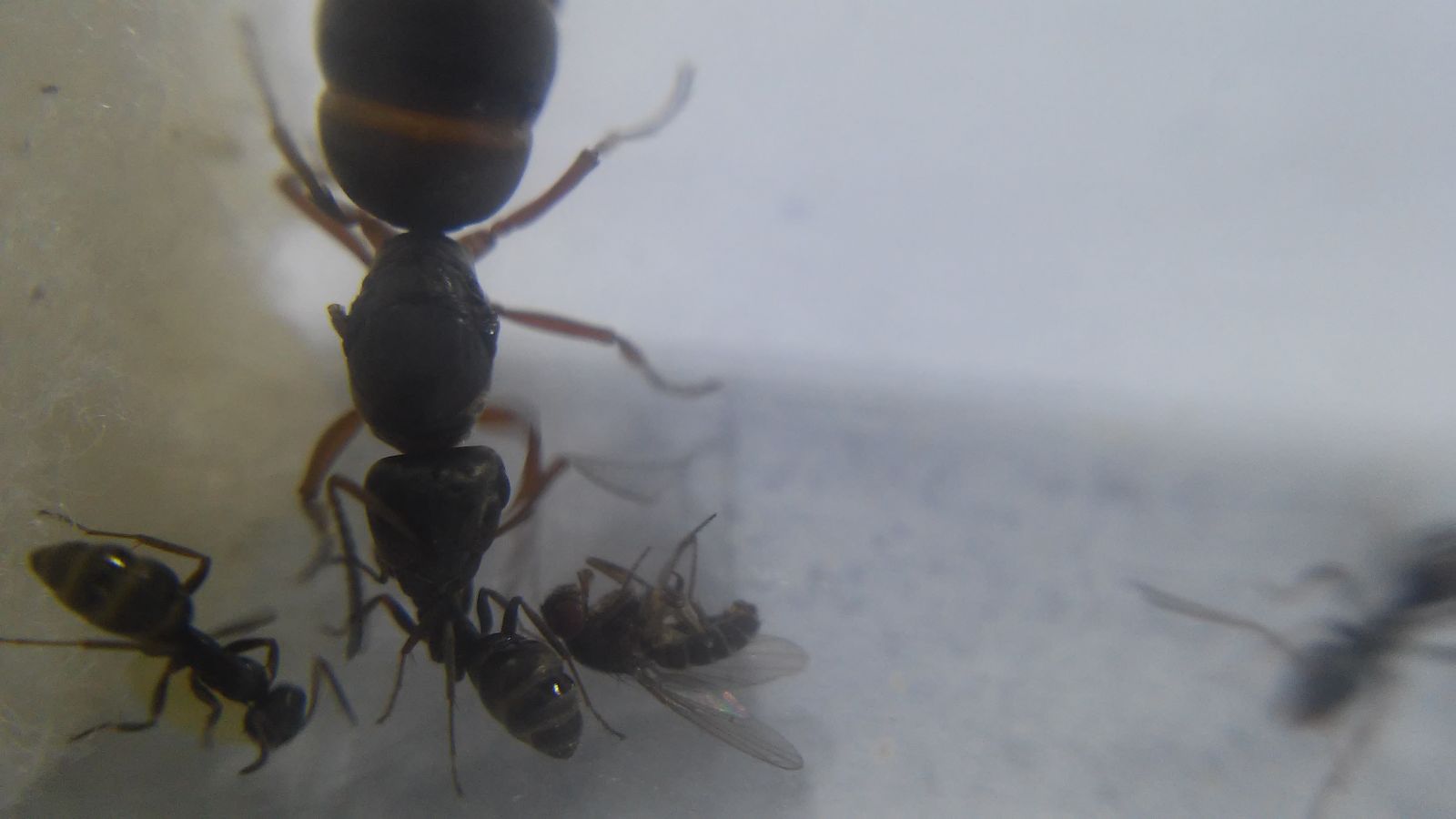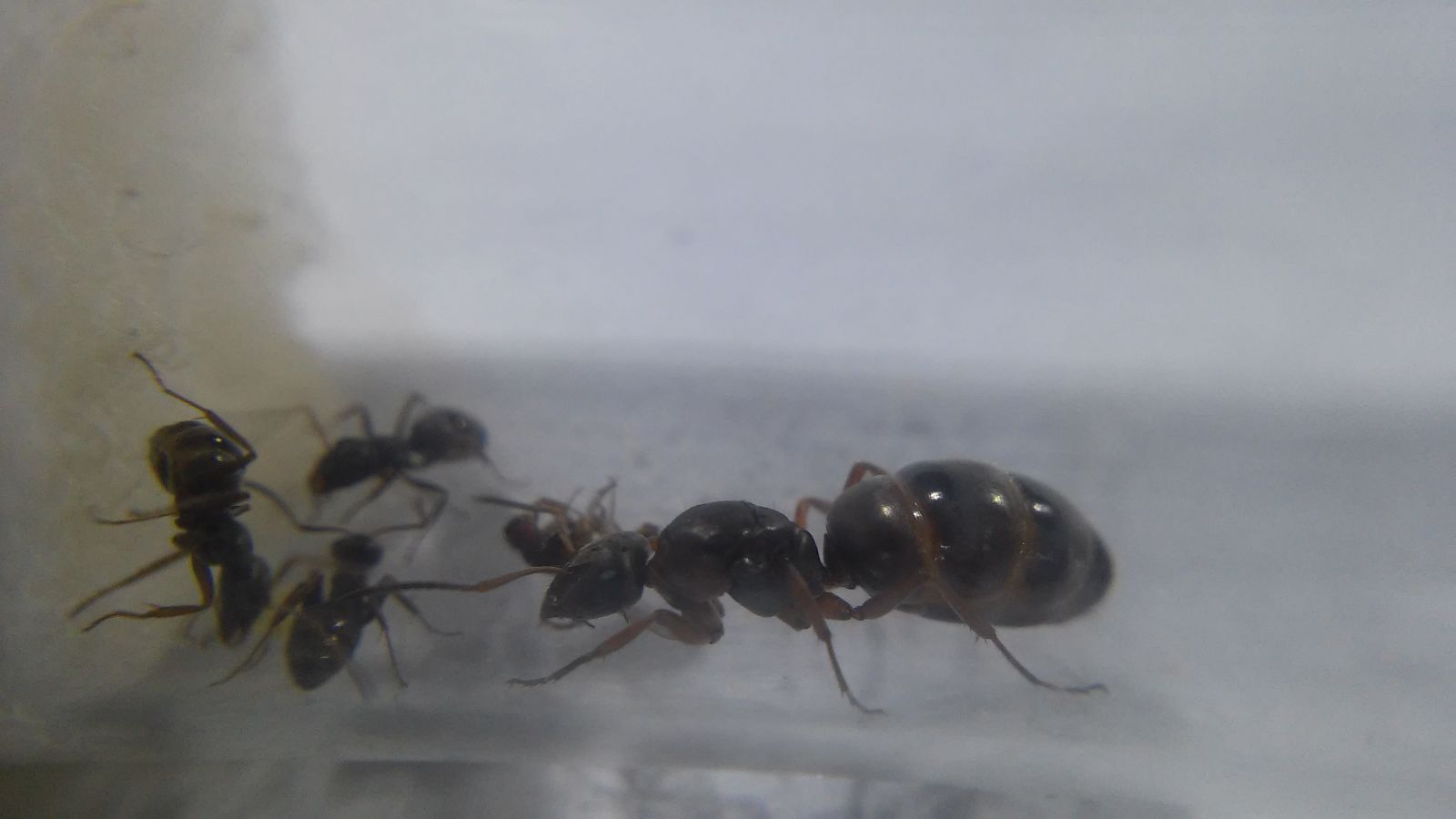 Edited by Gregory2455, February 20 2019 - 10:06 PM.